Ah, Lisbon! The enchanting capital of Portugal, where the golden hues of sunset kiss the historic cityscape, and the aroma of fresh pastries fills the air.
But as we wander its cobbled streets and soak in its vibrant culture, there's always that lingering thought: "How can I take a piece of this magic home with me?"
Fear not, dear traveler, for this guide is your treasure map to the best souvenirs Lisbon has to offer.
From traditional keepsakes to artisanal wonders, we'll unveil the secrets to finding the perfect souvenirs from Portugal that will let you relive your Lisbon memories, one tangible piece at a time.
Best Portuguese Souvenirs to Get From Lisbon
A Book from Bertrand Bookstore
On my trip to Lisbon, I stumbled upon the Bertrand Bookstore. Boy, was I in for a treat! It's not just any bookstore; it's the world's oldest running bookstore. That's right! It opened its doors way back in 1732. Imagine all the stories it has seen!
Inside, there were books everywhere - on shelves, on tables, even on the floor. I was like a kid in a candy store.
They had books in Portuguese and many other languages like English, Spanish, and French. Fiction, non-fiction, kids' books, you name it.
Examples? Well, there was everything from Portuguese classics to the latest superhero comics.
So, I did what any book-lover would do. I picked up a beautiful, locally-written book as a keepsake. Every time I glance at it now, it whisks me right back to that cozy bookstore in Lisbon. It's an ideal souvenir from Lisbon.
Azulejos (Decorative Tiles)
One word for Lisbon: Azulejos. These are the beautiful, blue and white decorative Portuguese tiles you see all over the city. Trust me, they're even more gorgeous up close!
As I wandered the streets, I saw Azulejos on walls, floors, and even on some ceilings.
They told stories of old Portugal with patterns of ships, dragons, and beautiful landscapes. Some tiles were simple, others more complex, but each one was a work of art.
I couldn't resist. I bought a few tiles as souvenirs. Perfect for my kitchen back home. Now, every morning, I sip my coffee and remember the sunny streets of Lisbon.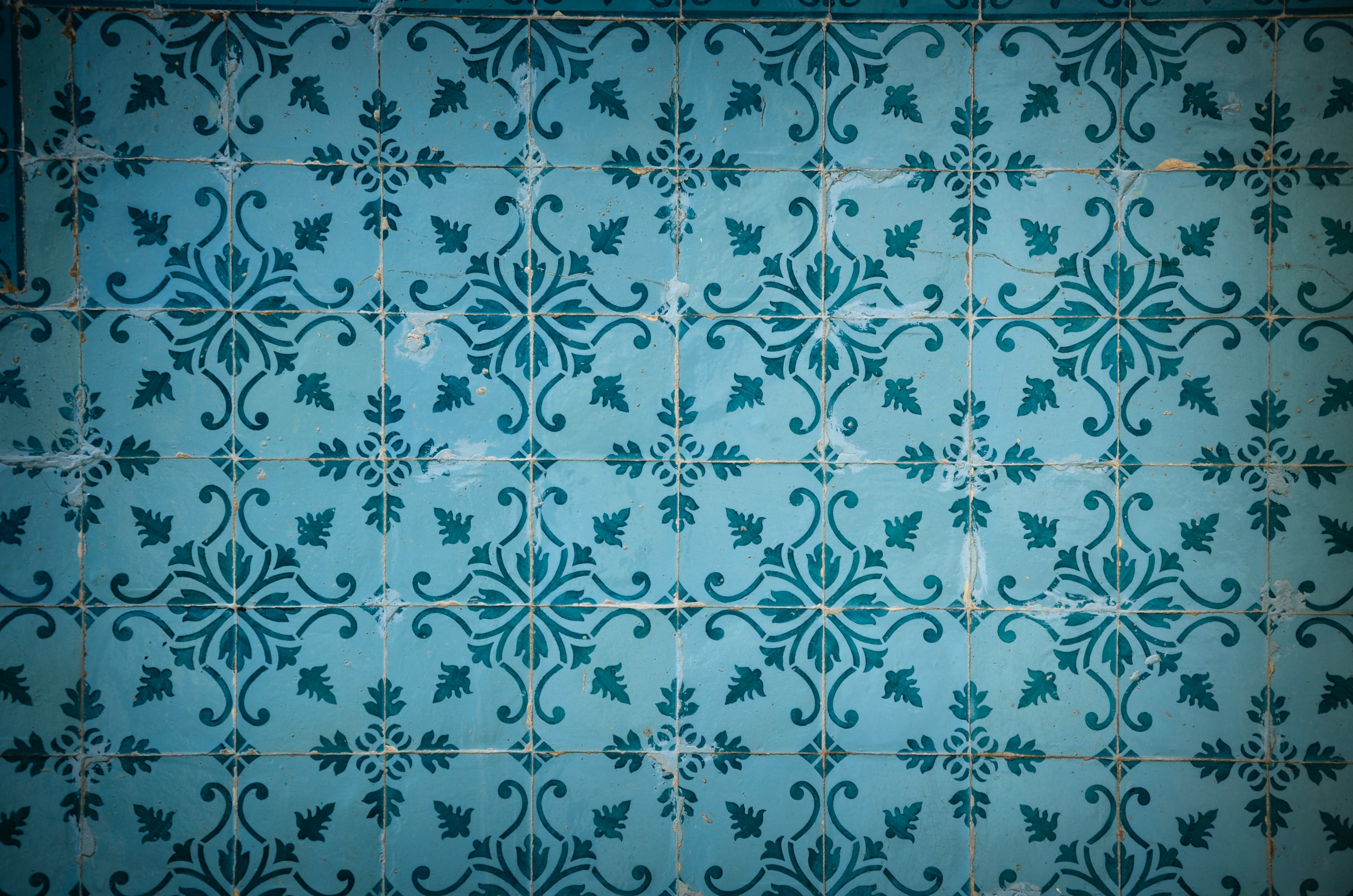 Ceramics
Lisbon's ceramics are something special. On my journey, I found pottery shops everywhere. Brightly colored plates, bowls, and mugs. Each piece seemed handcrafted with love.
For instance, I spotted plates with intricate designs of the sea, birds, and flowers. These weren't just plates; they were pieces of history. So, I got myself a beautifully detailed ceramic bowl. It's the centerpiece of my dining table now!
Cork Handbags, Hats and Wallets
Cork isn't just for wine bottles in Portugal. It's like a fashion statement! I was amazed to find handbags, hats, and even wallets made entirely of cork.
They're light, stylish, and so unique. I couldn't believe how smooth and cool the cork felt. I ended up buying a cork hat and a matching wallet. When my friends see them, they always ask, "Where did you get these?"
Football (Soccer) Jerseys and Scarves
Football, or as we call it, soccer, is big in Lisbon. I saw kids playing in the streets and adults cheering for their favorite teams. Shops sold jerseys and scarves of popular clubs like SL Benfica and Sporting CP.
I grabbed a red and white Benfica jersey and a scarf to match. Now, whenever there's a game on, I wear them and cheer as if I'm right back in Lisbon.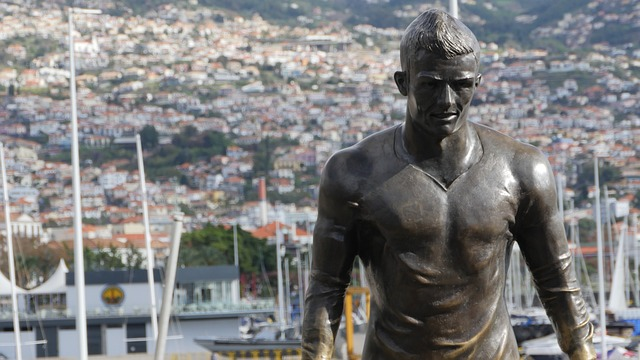 Fridge Magnets Made in Slate
Ah, the fridge magnets. But not just any magnets, these were made of slate! They were dark, smooth, and had all sorts of designs like tiny Azulejos tiles or famous Lisbon landmarks.
I bought a couple for my fridge at home. Every time I grab a snack, I get a mini trip back to the lovely streets of Lisbon. What a cool way to remember my trip!
Gold and Silver Filigree Jewelry
One thing that took my breath away in Lisbon was the gold and silver filigree jewelry. Filigree means delicate, tiny gold or silver threads twisted into intricate designs. And in the shops of Lisbon, this art shines brightly!
I saw earrings, necklaces, and bracelets, each piece looking like it was made by fairy hands. For instance, I found this beautiful silver necklace with a heart-shaped pendant, all in filigree. I wear it often, and it's like carrying a piece of Lisbon close to my heart.
Hand Embroidered Linens
Lisbon has a rich tradition, and hand-embroidered linens prove it. As I walked through the markets, I saw stunning tablecloths, napkins, and handkerchiefs. Each had beautiful patterns like flowers, birds, and vines.
I couldn't help myself. I bought a tablecloth with roses embroidered all over. Every time I set my table, it reminds me of the skilled hands in Lisbon that made it. Portuguese embroidery is truly breathtaking.
Leather Shoes, Gloves, and Belts
The leather goods in Lisbon? Top-notch! As I strolled around, I found shops with leather shoes that looked so comfy and stylish. And the gloves? Soft as butter. The belts were sturdy and had such cool designs.
If you are into leather, this place would be a treat for you.
Miniature Tramway
Ah, the trams of Lisbon! These yellow carriages are iconic. And guess what? I found mini versions! Tiny, cute replicas of the trams, perfect for my souvenir shelf.
I bought one, and every time I look at it, I can almost hear the trams' bell ringing through the streets of Lisbon.
Model Trolley Cars and Vintage Toys
Lisbon isn't just about the past; it celebrates it! I found stores with model trolley cars and other vintage toys. Tiny cars, spinning tops, and old-school dolls. Examples of toys that took me right back to childhood.
I got a model trolley car for my nephew. It's his favorite toy now. And mine? A spinning top. It's not just for kids, okay?
Portuguese Decorative Handmade Candles
Night markets in Lisbon have a special glow, thanks to the handmade candles. These aren't just any candles. They're colorful, scented, and have cool shapes like stars, hearts, and even castles!
I picked up a castle-shaped candle. It's too pretty to light up. Now, it sits on my bedside table, adding a touch of Lisbon to my room.
Barcelos Rooster Statue
Lastly, the Barcelos Rooster. It's not just a statue; it's a symbol of hope and good luck in Portugal. These colorful rooster statues are everywhere! Big ones, small ones, even tiny ones.
I bought a medium-sized one for my living room. Every guest asks about it, and I get to share a slice of Lisbon's culture with them. Every home should have a touch of luck from Lisbon, don't you think?
All these Portugal souvenirs have a special place in my heart. And if you ever visit, I bet they'll find a special place in yours too!
Edible Lisbon Souvenirs
Olive Oil
Ah, the Portuguese olive oil in Lisbon! It's not like your average store-bought stuff. I visited this little shop in Alfama and got a taste. It was smooth, fruity, and a bit peppery.
The shop owner told me they've been making it for over 50 years! I ended up buying two bottles. One for cooking and one just for dipping my bread.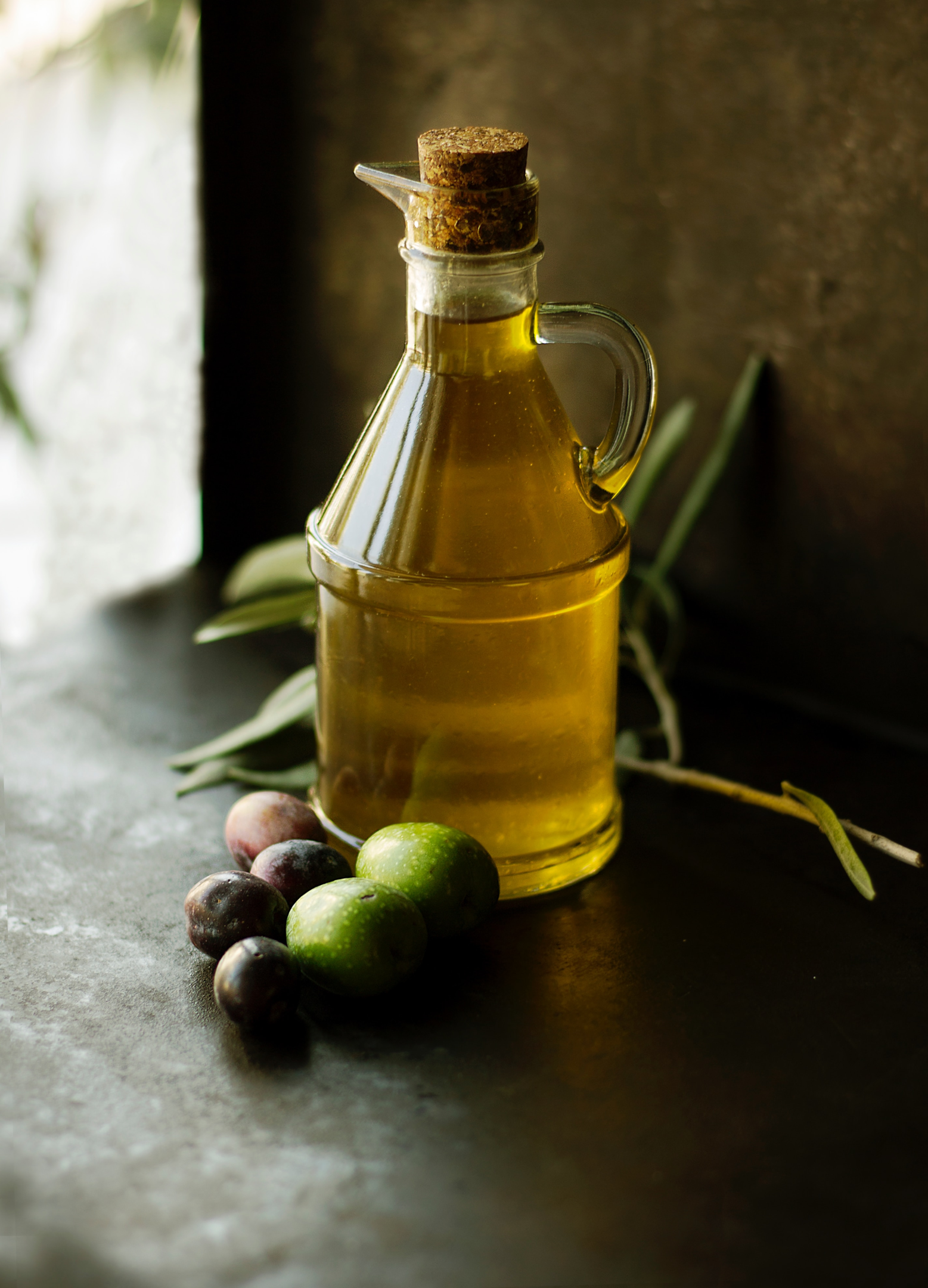 Pasteis de Nata
I can't talk about Lisbon and not mention Pasteis de Nata. These are creamy custard tarts with a flaky pastry that are sprinkled with cinnamon and sugar.
I ate three in one go, they were that good! Before leaving, I grabbed a box to share with my friends back home. They're a taste of Lisbon in every bite.
Lisbon Tea
I was surprised to find out that Lisbon has its own teas. There were floral ones like rose and jasmine as well as some mixed with spices.
I chose a blend with mint and lavender. Every evening, when I brew it, the aroma takes me back to the cozy streets of Lisbon.
Ginjinha
Ah, the famous cherry liqueur! In Lisbon, locals drink it as a tradition. I went to this old bar and got a shot. It tasted sweet and strong with a hint of cherry.
I liked it so much, I got a small bottle. It's the perfect thing for a cold evening or to toast with friends.
Port Wine Bottles & Other Portuguese Wines
The wines in Portugal are legendary. And Lisbon has some of the best. I tasted deep reds, crisp whites and of course, the famous Port wine.
Each sip told a story. I bought a bottle of Port and another of a white wine called Vinho Verde. They'll be perfect for special occasions.
Moscatel de Setúbal
Before I left Lisbon, someone recommended Moscatel de Setúbal. It's a sweet dessert wine. I had a glass and it was rich, fruity, and perfectly sweet.
I got a bottle for those moments when I want something sweet and special. It's a little piece of Lisbon I can savor anytime.
Every time I enjoy these delicious souvenirs, it's like a mini-trip back to the charming streets and warm vibes of Lisbon. If you ever visit, make sure to pack some of these flavors home!
Pastéis de Belém
Now, while I did talk about Pasteis de Nata, there's a special version I must mention - the Pastéis de Belém. I was told they're the original custard tarts.
I headed over to the iconic bakery in Belém and oh boy, they were golden on the outside and creamy inside. It's a secret recipe from ages ago!
Each bite was pure bliss. I took a box and enjoyed it by the river, watching the sunset. Truly, a taste of Lisbon's history.
Sardines
Lisbon and sardines go hand in hand. I explored a market and saw fresh Portuguese sardines on ice and canned ones in colorful tins.
I picked up a few tins. They had spicy ones with chili, others in rich olive oil and some with zesty lemon.
They'll be great for quick snacks or to jazz up a salad.
Jams and Honey
The sweet treats in Lisbon aren't just pastries. I found jars of jams with flavors like strawberry and fig, honey, golden and rich. Many shops sell traditional Portuguese jams and these are a treat you must not miss.
I tasted a spoon of raspberry jam, and it was so fresh. I bought a jar, along with one of wildflower honey. They'll be perfect for breakfast or a sweet snack.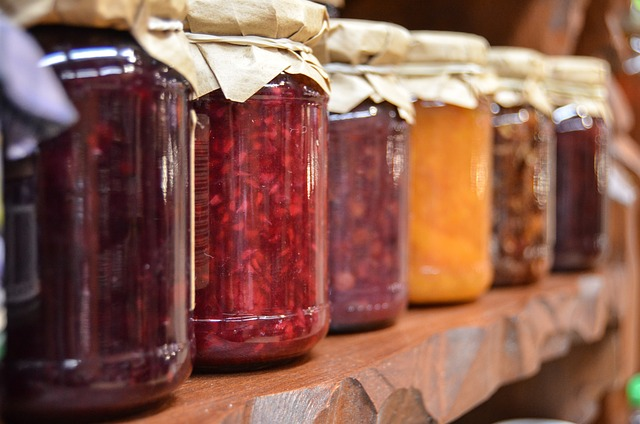 Cheese
Cheese lovers, Lisbon's got you covered. At a local cheese shop, I tried soft cheeses that melt in your mouth as well as hard ones, perfect for grating.
I bought a wedge of Azeitão cheese. It's creamy and a bit tangy. I can't wait to share it with friends, maybe with a glass of that Portuguese wine.
Coffee
And of course, how can I forget coffee? Lisbon has some cozy cafes, and the coffee is strong, aromatic with just the right amount of bitterness.
I got a bag of freshly ground beans. Every morning, when I brew it, it's like I'm back in a sunny Lisbon cafe, watching the world go by.
All these flavors, they're more than just food. They're memories of Lisbon, wrapped in taste and aroma. And I'm so glad I brought them home!
The Best Portuguese Gift Shops in Lisbon
A Vida Portuguesa – Mini Department Store
First on my list was A Vida Portuguesa. I'd heard so much about it! Stepping inside, it felt like a trip back in time. The store is big, with high ceilings and packed with products, from soaps to books.
I spent nearly two hours just exploring. There were:
Old-fashioned toothpastes.

Colorful notebooks.

Delicate ceramic pieces.
I bought a lovely lavender soap. Every time I use it, I'm transported back to this treasure trove in Lisbon.
Depozito – Modern Portuguese Concept Warehouse
Next up, Depozito. It's a breath of fresh air. This place is spacious and modern, yet cozy.
They had:
Sleek furniture pieces.

Contemporary art.

Stylish home decor.
I picked up a lamp with a funky design. It's now the conversation starter in my living room!
Azul – Mediterranean Living
Azul was a gem. The moment I walked in, I felt the Mediterranean vibe. The shop had:
Bright blue tiles.

Woven baskets.

Sun hats and more.
I got a beautiful hand-painted bowl. It reminds me of the sunny shores of Portugal.
Next Door Shop – Serious Souvenirs
Don't be fooled by the name. Next Door Shop is serious about their souvenirs. I found:
Quality crafts.

Unique jewelry pieces.

Artistic postcards.
I couldn't resist a pair of handmade earrings. They're my go-to for special occasions now.
Madalena à Janela – Lisbon Love
Madalena à Janela is pure Lisbon love. This tiny shop is packed with:
Vintage posters of the city.

Adorable trinkets.

Hand-stitched items.
I got a cute little pouch with a tram design. It's perfect for keeping my coins.
SOMA – The Artists' Boutique
Last, but not least, SOMA. It's where art meets craft. This boutique showcased:
Handmade jewelry.

Unique sculptures.

Paintings by local artists.
I bought a small painting of Lisbon's skyline. It hangs proudly on my wall, a piece of Lisbon at home.
These shops aren't just places to buy stuff. They tell stories, showcase creativity, and give a sense of the vibrant spirit of Lisbon. If you're in town, don't miss out on visiting them!
The Lisbon Shop – For Tours and More
The Lisbon Shop is more than just a store; it's an experience. Right when I walked in, I was greeted by:
Maps of the city.

Miniature models of Lisbon landmarks.

Even tour packages!
I bought a guidebook and also booked a river cruise. It was the best decision ever. The views, the vibe, everything was just perfect.
D'Olival – For Olive Oil
D'Olival is an olive oil lover's paradise. The shelves were filled with:
Olive oils from various regions.

Flavored varieties, like lemon and chili.
After a few tastings, I chose a bottle of extra virgin olive oil. Its rich, fruity flavor takes my salads to the next level.
Arte Rustica – Traditional Portuguese Goods
Stepping into Arte Rustica is like diving deep into Portuguese traditions. I was amazed by:
Handwoven textiles.

Rustic pottery.

Traditional kitchenware.
I picked up a hand-painted dish that's now the star of my dinner table. It's a piece of Portugal in every meal.
Rua da Prata – Filigree Jewellery on Silver Street
Rua da Prata is not just a shop; it's a street known for its silver! Wandering here, I discovered:
Delicate filigree earrings.

Intricate necklaces.

Timeless bracelets.
I treated myself to a silver pendant. Every time it catches the light, I remember the sparkle of Lisbon.
More Than Wine – Wine and Gourmet Goods
The name says it all. This wine shop offers:
A wide selection of Portuguese wines.

Gourmet cheeses and jams.

Local chocolates and snacks.
After some delightful tasting sessions, I bought a bottle of red and some artisanal cheese. They were a hit at my next dinner party!
Cork & Co – Stylish Cork Products
Cork & Co was a revelation. I never knew cork could be so stylish! The store had:
Elegant cork handbags.

Durable wallets.

Even cork shoes!
I got a cork notebook, and it's now my favorite journal. It's sustainable, chic, and oh-so-Lisbon.
Each of these shops added a special touch to my Lisbon journey. They're not just stores, but a window into the heart and soul of this enchanting city. Make sure you pop into these spots on your next visit!
Conclusion
So there you have it – a journey through Lisbon's treasure troves, where every corner hides a gem waiting to be discovered. Whether you're searching for a traditional piece of Portugal or a modern twist on classic souvenirs, Lisbon offers something for every traveler's heart and home.
As you pack these beautiful mementos, remember that they're not just objects; they're stories, emotions, and fragments of Portuguese culture that is as warm as it is historic.
Until your next visit to this beautiful city, let these souvenirs serve as a bridge between your heart and the soulful alleys of Lisbon. Safe travels and happy memories!
FAQs: Best Souvenirs from Lisbon
What are the most popular traditional souvenirs to buy in Lisbon?
The most popular traditional souvenirs from Lisbon include:
Pasteis de Nata and Pasteis de Belém (creamy custard tarts).

Azulejos (ceramic tiles with intricate designs).

Cork products like handbags and wallets.

Portuguese wines, especially Port and Vinho Verde.

Filigree jewelry from Rua da Prata.
Besides these, you can also consider Portuguese cheese Portugal olive oil, and a number of other things mentioned above.
Can you recommend some unique and locally crafted souvenirs that capture the essence of Lisbon's culture?
Certainly! Here are some locally crafted souvenirs:
Handmade candles and soap with scents inspired by Lisbon's streets.

Miniature tram models, reflecting the iconic trams of Lisbon.

Traditional Portuguese jams and honey.

Hand-stitched items from Madalena à Janela.

Art pieces from SOMA, showcasing local artists' work.
Where can I find authentic Portuguese ceramic tiles, also known as azulejos, to bring home as a souvenir?
You can find authentic azulejos at:
Azul – Mediterranean Living, which offers a range of ceramic products.

Local markets and antique shops, especially in the Alfama district.

Specialty ceramic workshops where artisans craft these tiles by hand.
You can also find these in many major Portuguese cities.
Are there specific districts or markets in Lisbon known for their diverse selection of souvenirs and gift shops?
Yes, indeed! The following souvenir shops are known for their wide variety of souvenirs:
Alfama: Known for its traditional shops and azulejos.

Bairro Alto: A lively district with boutique stores and unique finds.

Baixa-Chiado: Houses many gift shops, including The Lisbon Shop and A Vida Portuguesa.

Feira da Ladra: A famous flea market offering a mix of antiques and handcrafted goods.

What are some great gift shops in Lisbon that offer a wide range of options for different tastes and preferences?
Some versatile gift shops in Lisbon include:
A Vida Portuguesa: Offers everything from traditional products to books.

Depozito: For those looking for modern Portuguese designs.

More Than Wine: A treat for wine enthusiasts and gourmets.

Cork & Co: A stylish choice for eco-conscious shoppers.
Are there any eco-friendly or sustainable souvenir options available in Lisbon?
Absolutely! Cork products from stores like Cork & Co are a sustainable choice, given that cork is renewable and eco-friendly.
Moreover, many local artisans focus on using recycled or natural materials, ensuring minimal environmental impact.
Can you suggest souvenirs that are not only beautiful but also have a historical or artistic significance in Lisbon's heritage?
Certainly! These souvenirs carry a piece of Lisbon's history and art:
Azulejos: Representing centuries of Portuguese ceramic artistry.

Filigree jewelry from Rua da Prata: Showcasing the traditional craft of delicate metalwork.

Vintage posters from Madalena à Janela: Capturing iconic moments and landmarks.

Handwoven textiles from Arte Rustica: Reflecting Portugal's rich tradition of textile arts.
Each of these souvenirs is a nod to the culture, history, and spirit of Lisbon. Happy shopping!