The safest neighborhoods in Lisbon are:
Parque das Nações
Avenida da Liberdade
Belem
Lapa
Principe Real
Chiado
Baixa
Rossio
Graca
Alfama
Ah, Lisbon! A city where centuries-old history merges seamlessly with modern vibrancy, set against the backdrop of rolling hills and the deep blue of the Tagus River.
If you're planning a visit, or maybe even thinking of staying a bit longer, one question might be bubbling up in your mind: "Where should I stay? And is it safe to explore Lisbon?"
Dive in with me as I share my personal experiences and insights on the safest neighborhoods in this captivating city.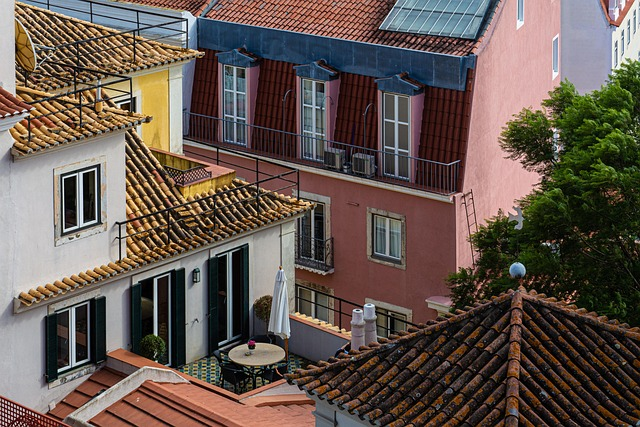 Safest Lisbon neighborhoods:
Parque das Nações
When I first set foot in Parque das Nações, I was blown away. It's like stepping into the future! There are these tall, modern buildings all around.
Yet, it also has green spaces and water that make you feel calm. The place was fixed up for something big called the 1998 World Expo. That's like a big world party where countries show off cool stuff.
I walked by the river, called the Tagus, and there were about 5 cool bridges I could see. People were jogging, riding bikes, and just chilling.
There's this huge Oceanarium, one of the largest in Europe. I saw 500 different species! That's a lot of fish and creatures. There were sharks, rays, and even funny-looking sunfish.
The place felt super safe. I remember seeing families with kids, playing around even as the sun went down. And guess what? There were these cable cars in the sky! Riding them gives an epic view.
Avenida da Liberdade
This avenue is fancy! I felt like I was in a movie walking down Avenida da Liberdade. Big trees lined up on both sides, providing shade. There were about 10 fancy shops on just one block – brands like Louis Vuitton and Gucci.
The street was wide, really wide, like 4 lanes on each side. And it was buzzing with life. There were musicians, like guitarists and singers, performing right there.
The best part? Cute kiosks where I grabbed a coffee and just watched the world go by.
This avenue is old, like from the 1800s. But it's clean, bright, and feels very safe. I remember walking back to my hotel past midnight, and I wasn't scared at all.
Belem
Belem felt like a trip back in time. There were 3 or 4 ancient monuments right by the river. The most famous one is the Tower of Belem.
It's like a mini castle in the water. There was also a big monument with figures that looked like they were traveling.
I had the best treat here. It's called a Pastel de Nata. Imagine a small pie with creamy filling, and a sprinkle of cinnamon on top. Yum! They say this treat is over 200 years old.
Families, tourists, and locals – there were all sorts of people. It's busy but not too crowded. I felt safe all the time, even when I sat by the river watching boats till late evening.
Lapa
Lapa is like the quiet, fancy part of town. There were big houses, many of which had flags. I learned that these are embassies. That means they're like little pieces of other countries right in Lisbon.
The streets are hilly, going up and down. Every corner I turned, there was a surprise.
Like a garden with 20 different types of flowers or a cafe with the friendliest owner. I had a sandwich there, and he told me stories about Lapa.
Even though Lapa is quiet, it doesn't feel lonely.
There are people, cars, but everything moves at a slow, calm pace. I felt like I was in the safest bubble in the city.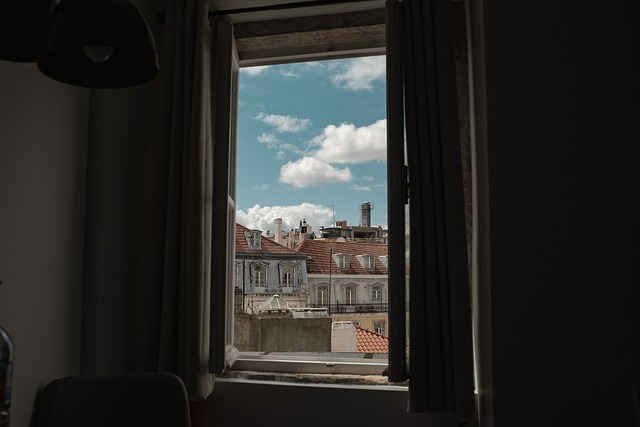 Principe Real
When I walked into Principe Real, it felt like I was inside a fancy picture book. There's this big square with a huge, old tree in the middle.
I learned it's over 100 years old! Around the square, there are shops, cafes, and, guess what, antique markets. I saw one where they sold toys, like cars and dolls, that looked older than my grandma!
The best part was a garden, hidden like a secret gem. There were about 15 different kinds of birds chirping away. I sat there, had an ice cream, and just enjoyed the moment.
Principe Real was lively, but not too noisy. Lots of families, couples, and friends laughing and talking. I never once felt out of place or unsafe.
Chiado
Ah, Chiado! This place is like the heart of Lisbon. I could hear music almost everywhere.
There were about 7 different street performers in just one afternoon. One played the violin, and another sang songs that made everyone dance.
There were so many shops. Big ones, small ones, some older than 100 years.
I stopped by this bookstore, and it felt magical. It had these wooden ladders, just like in the movies. And yes, I bought 3 books!
Chiado is always on the move. Trams, cars, people walking. But, everything is in a good rhythm. I never felt lost or worried, even when it got dark.
Baixa
Baixa is the downtown, and it's buzzing! Imagine a place where the streets are filled with colors. I counted 10 different street vendors selling everything from hats to magnets.
The streets here are straight and easy to walk.
There are these patterns on the ground, made of tiny stones. Some looked like waves, others like stars. I must've taken 50 photos of just the ground!
Everywhere I looked, there was something happening. A group here tasting wine, a couple there clicking selfies, or people making their way to the nearby Lisbon cathedral. Baixa felt alive, day or night. And in all this hustle, I always felt snug and safe.
Rossio
Rossio felt like the meeting spot of Lisbon. It's a big square with two fountains. Yes, two! And in the middle, there's a tall column with a guy on top. I was told he's an old king.
The ground is wavy, but not really. It's just the design. Made me dizzy at first, but then I laughed about it. Around the square, there are cafes. I tried a pastry in one, and it was so soft and sweet.
Trains, buses, taxis - they all seemed to pass by Rossio. Yet, it never felt too loud. People sat by the fountains, chatted, and just had a good time. I did too. And throughout, I felt as safe as in my own backyard.
Graca
Walking into Graca, I felt like I found a hidden treasure. The streets here are winding and go up and down. It's like being on a fun little rollercoaster, but you're walking as everything is a walking distance away.
I climbed up to this viewpoint, and oh boy, the view! I could see almost all of Lisbon. And guess what? There were around 20 people just sitting, chatting, and playing guitars. It was like a mini party up there.
There are these cute shops everywhere. I stopped at one, and they sold the most beautiful tiles. Some had birds, some had boats, and some even had castles. I bought 4 to take home.
Graca has this old-world charm. You can see it in the houses, the narrow streets, and even the people. Kids playing, grandmas chatting – it's all so heartwarming.
I wandered around till late evening, and never once felt uneasy.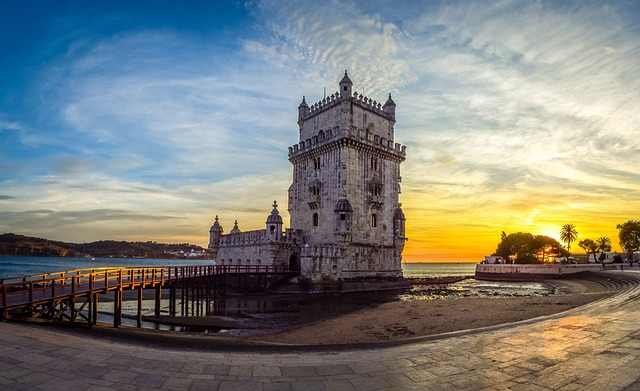 Alfama
Alfama is magic! The moment I stepped in, I heard music. Not from radios or phones, but from people's hearts.
It's called Fado. Someone told me it's a song style that's been around for over 200 years. In the evening, I went to this tiny place where they sang Fado. And wow, it touched my heart.
The streets here are narrow, like tiny pathways. I walked and walked and lost track of time. Every corner had a surprise. Like a wall with 30 different colorful tiles or a grandma's window with 10 pots of flowers.
I also found the oldest church in Lisbon here. It was big and felt mysterious. I sat inside for a bit, and it was so peaceful.
Alfama feels like a story. A beautiful, musical story, with tourist attractions like the São Jorge castle nearby. And through it all, I felt wrapped in a warm, safe blanket.
Is Lisbon safe?
Yes, Lisbon is safe.
This is the big question! From my experience, Lisbon is super safe. Day or night, I always felt comfortable. Even in crowded places like Baixa or Rossio or Pink Street or the Lisbon City Center, I never worried about my belongings.
But, like in any big city, it's smart to be aware. For example, in tourist spots, I kept my bag close and zipped up to avoid pickpockets.
I met many locals. They're friendly and helpful. I remember once when I looked lost, a lady came up and guided me to the tram station. So, in short: yes, Lisbon is safe and welcoming!
Travel tips for visiting Lisbon:
Visiting Lisbon is a joy! Based on my personal experiences, here are a few top tips to make your trip a breeze:
Pack Comfortable Shoes: The city is hilly and often you're walking on cobblestone streets. On average, I found myself walking about 5 miles every day. So, comfy shoes are a must!
Carry Cash: Many spots accept cards, but some smaller places, like street vendors, prefer cash. For instance, when I grabbed a tasty snack called "Bifana", the vendor only took coins and notes.
Stay Hydrated: Lisbon can get pretty sunny. I always had a water bottle with me. Bonus: there are 3-4 public fountains I found where you can refill for free!
Getting around Lisbon
Navigating through Lisbon is part of the adventure! Here's how I got around:
Trams: These iconic yellow trams, especially the number 28, are almost like moving landmarks. They're great for sightseeing and are budget-friendly.
Taxis and Uber: They're available everywhere and reasonably priced. Super convenient when you're tired or carrying bags.
Tuk-tuks: For shorter distances, these three-wheeled rides are a treat. Plus, drivers often share cool stories about the city.
Walking: Yes, there are inclines, but the views? Absolutely worth the effort.
Where to avoid staying in Lisbon:
Lisbon is a gem, but like any city, it has some rough edges. From my research and chats with locals, I learned a couple of places might not be the best for tourists.
Bairro Alto, for instance, is a party place. Great for Lisbon nightlife, but maybe not the best to sleep, especially if you like quiet.
Also, areas like Intendente and parts of Mouraria might be a bit sketchy at night.
I stayed in Alfama, and it was peaceful and felt like home. But wherever you pick, always check recent reviews. They give you the real scoop! Remember, a good night's sleep makes your trip even better.
Picking neighborhoods to stay in Lisbon based on interests:
Here are the top places to stay in Lisbon for various reasons. Across them, you can find cheap hotels, boutique hotels, as well as luxury hotels as you prefer.
For Sightseeing
Alfama: Lisbon's oldest district with winding streets and historic buildings.
Baixa: Located near Central Lisbon, the downtown area has major landmarks and plazas.
Belem: Home to the Jerónimos Monastery and Belem Tower.
Parque das Nações: A modern area with attractions like the Oceanarium.
Graca: Offers some of the best viewpoints in the city.
For Nightlife
Bairro Alto: The epicenter of nightlife with numerous bars and clubs.
Cais do Sodré: Trendy bars and late-night spots near the waterfront.
Chiado: Elegant wine bars and theatres.
Alcantra: Up-and-coming area with a mix of traditional and modern venues.
For Food and Restaurants
Chiado: Gastronomic delights with a mix of traditional and contemporary.
Mouraria: A melting pot of cultures and their cuisines.
Cais do Sodré: Seafood restaurants near the water.
Principe Real: High-end dining and eclectic eateries.
For Families
Parque das Nações: Family-friendly attractions and parks.
Belem: Historical sites with spacious parks for kids to play.
Alfama: A slice of traditional Lisbon, good for cultural experiences.
Lapa: Quiet, residential, and safe.
For First-Timers
Baixa: Central and offers a taste of everything Lisbon.
Chiado: Vibrant, with a blend of shopping, dining, and culture.
Rossio: The heart of the city with major attractions.
Alfama: Essential for its history and Fado music.
For Shopping
Chiado: Chic boutiques and international brands.
Avenida da Liberdade: Luxury shopping avenue.
Baixa: A variety of shops, from souvenirs to fashion.
Feira da Ladra in Alfama: Famous flea market.
Most Romantic
Alfama: Candlelit Fado houses and intimate streets.
Lapa: Riverside views and elegant architecture.
Principe Real: Gardens and cozy cafes.
Belem: Sunset views by the Tagus River.
For a Local Vibe
Mouraria: A mix of cultures and traditions.
Graca: Local markets and traditional Fado houses.
Alcantara: Lesser-visited by tourists, with local cafes and bars.
Santo Amaro: A dock area with a strong community feel.
For Walking
Baixa: Flat, pedestrian-friendly streets.
Chiado: Interesting alleys and a mix of old and new.
Principe Real: Elegant squares and gardens.
Alfama: Steep paths offering historical insights and viewpoints.
Conclusion
Lisbon, with its sun-kissed terracotta rooftops and infectious energy as well as the best hotels with spacious rooms to stay in, has proven time and time again to be a welcoming space for both travelers and locals alike.
While every city has its quirks, knowing where to stay can make all the difference, you can find a boutique hotel at a comfortable location for you.
Here's to hoping that this guide not only illuminates the safest spots but also sparks a curiosity to explore the heart and soul of each unique neighborhood.
Pack your bags, bring your sense of adventure, and let Lisbon envelop you in its warmth and charm.
FAQs
Is Lisbon safe for solo travelers?
Absolutely! Whether you're wandering through Alfama or shopping in Chiado, the city is friendly for solo adventurers. You can check out this elaborate guide answer the question, 'Is Lisbon safe.'
How reliable is public transport at night?
The metro and trams are reliable, but they usually stop around 1 am, so don't go to a metro station that late. After that, taxis or Ubers are your best bet.
Are there any areas I should avoid at night?
While Lisbon is generally safe, it's best to be cautious in areas like Intendente and parts of Mouraria late at night.
How common is pickpocketing?
Like any major tourist city, there's some pickpocketing, especially in crowded areas. Just be aware and keep belongings secure.
Can I drink tap water in Lisbon?
Yes, the tap water is safe to drink and is often of the same quality as bottled water. Here's a more elaborate article on drinking tap water in Lisbon.
Is it safe to eat street food?
Absolutely! From "Bifanas" to "Pastéis de Nata", street food is delicious and generally safe. Just ensure the stall looks clean and is frequented by locals.
How do locals treat tourists?
Lisbonites are known for their warmth and hospitality. It's common for locals to go out of their way to help lost or confused tourists.
Is it safe to use taxis in Lisbon?
Yes, taxis are reliable and safe. However, always ensure the meter is running to avoid overcharges.
Are there any local emergency numbers I should know?
Yes, the national emergency number for Portugal is 112, covering police, fire, and medical services.
Can I walk around Lisbon at night?
Most areas of Lisbon are safe to walk around at night. However, always stick to well-lit paths and be aware of your surroundings.