Spend a long layover in Lisbon by hopping on Tram 28, indulgin in a Pastel de Nata at Belém, and losing yourself to the soulful melodies of Fado in the Alfama district.
Ah, Lisbon! A city where every corner holds a tale, every alleyway hides a secret, and every moment can become a cherished memory. But what if you only have a handful of hours?
Whether you're passing through on a brief Lisbon airport layover or spending the night, this guide is meant to unwrap the best of Lisbon in the time you have.
From its aromatic cafes to its sun-drenched streets, let's discover how you can make the most of your Lisbon layover.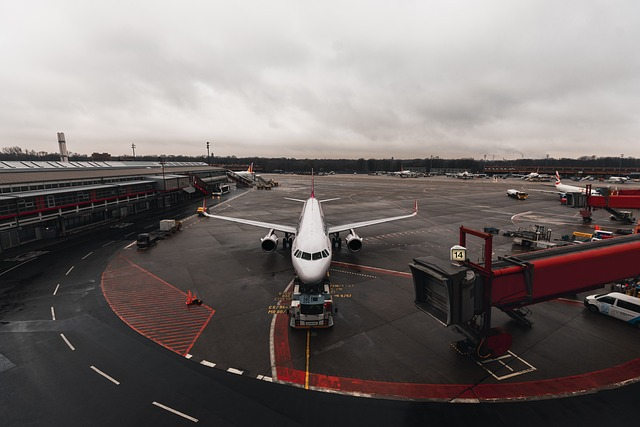 Things to do during a two-hour layover in Lisbon
I remember the first time I had a two-hour layover in Lisbon. I thought, "Can I really explore something in such a short time?" The answer? Absolutely, you can explore some parts of the Portuguese capital in a few hours. Here's what you can do:
Hop on the Airport Shuttle
Lisbon Airport is super close to the city center. It's only about 7 kilometers away. The Aerobus, which costs around 4 euros, took me directly to the heart of Lisbon in about 20 minutes. And guess what? They have free Wi-Fi onboard!
Taste a Pastel de Nata
These are traditional Portuguese egg tarts. Yummy! I went to the nearest café I could find. Two Pastéis de Nata and a coffee later, I was in love. You've got to try them. They're creamy, flaky, and just a bit sweet. Perfect!
Stroll Through Rossio Square
This is one of Lisbon's main squares. There are fountains, statues, and beautiful tiles. It's a great spot for a quick walk or even to click a few photos.
Pick Up Some Souvenirs
There are plenty of small shops around. You can head over to a some duty free shops with ease. I saw cork products, canned sardines with funky labels, and lovely ceramics. You can grab something for your loved ones back home.
Before I knew it, the two hours were up! Quick tip: Keep an eye on your watch. Time flies in this city. And don't forget, you'll need about 30 minutes to get back to the airport and go through security.
Things to do during a four-hour layover in Lisbon
Four hours in Lisbon is like a mini-vacation. My four-hour layover before the connecting flight arrived felt like a tiny adventure, and I made the most of it.
Visit Alfama District
This is the oldest part of Lisbon. Narrow streets. Old houses. It's like stepping back in time. I took Tram 28, which is famous. It gave me a little tour of the area. And you know what's cool? The tram only costs about 3 euros!
Check out the View from Miradouro da Senhora do Monte
This is a lookout point. And boy, the views! The whole city spreads out in front of you. It's breathtaking. I spent a good 20 minutes here, just soaking it all in.
Have Lunch at a Local Eatery
I was hungry after all the walking. I found a small restaurant. The waiter suggested I try Bacalhau à Brás. That's a codfish dish with eggs and fries. Delicious! And quite filling too.
Visit the Time Out Market
Markets? Love them! This one's special. It has food stalls, little shops, and sometimes, live music. I tried a few snacks – olives, cheeses, and a glass of vinho verde, which is a young Portuguese wine.
Shop on Avenida da Liberdade
It's a grand avenue. Think of it as Lisbon's version of the Champs-Élysées. Big brands, boutiques, and loads of street performers. I got myself a lovely scarf from a local store.
By the time I was done, I had just enough minutes left to head back to the airport. Always make sure you keep some spare time. Airports can be unpredictable. Four hours seemed short, but it was plenty to get a taste of lovely Lisbon.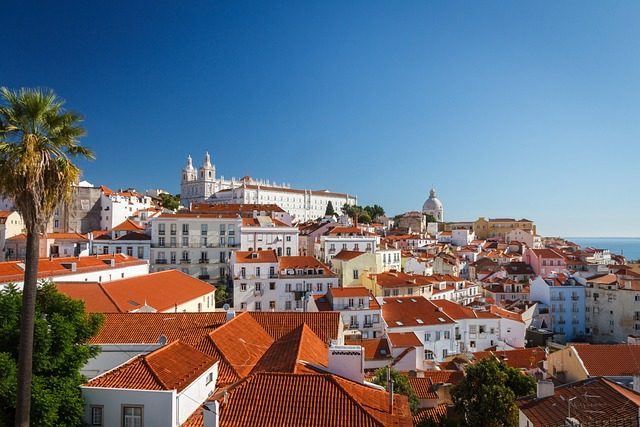 Things to do during a six-hour layover in Lisbon
Ah, six hours in Lisbon! When I had this layover, I was thrilled. It was like getting an extra day on my vacation before my next flight. Here's how I made it super fun:
Go to the Belém Tower and Padrão dos Descobrimentos
I decided to start big. I hopped on a tram and headed to the Belém district. It's a bit away from the city center but worth it. Belém Tower is an old fort right by the river. And the Padrão dos Descobrimentos? It's a huge monument shaped like a ship. You can even go up and see the view!
Try the Famous Belém Pastries
While in Belém, how can one miss the famous Pastéis de Belém? These are like the Pastel de Nata, but some say even better. I tried two. Okay, maybe three. Warm, creamy, and oh-so-tasty!
Visit the Lisbon Oceanarium
Animals? Yes, please! I took a metro to the Parque das Nações. The Lisbon Oceanarium is one of Europe's largest indoor aquariums. There were sharks, rays, and even some cute otters. I spent around 2 hours here. Kids would love this place, by the way!
Relax by the Riverside
After the Oceanarium, I had a lovely walk along the riverside. There were cafes, benches, and even some art installations. Great spot for a break.
With six hours, you can see a lot. But, always keep track of time. And make sure you have at least an hour to get back and go through airport checks.
Things to do during an eight-hour layover in Lisbon
Eight hours in Lisbon felt like a gift. There was so much I could do, and I did!
Visit Castelo de Sao Jorge
First stop: a castle on a hill. The views? Wow! I could see the whole city, the bridges, and the river. There were peacocks roaming around and old cannons too. Kids and adults alike would enjoy this spot.
Lunch in Mouraria
Mouraria is another old neighborhood. I found a cozy restaurant. They served me Açorda de Marisco, a seafood bread soup. Different and so flavorful.
Take a Ride on the Gloria Funicular
These are like tiny trams that go up steep hills. The Gloria Funicular is the most famous. It's short but fun. At the top, there's another great viewpoint.
Visit LX Factory
It's a trendy spot with shops, cafes, and street art. I picked up some handmade jewelry and tasted a craft beer. Such a hip place!
Relax at the Jardim da Estrela
It's a peaceful garden. I found a bench and watched the ducks in the pond. There were kids playing, and locals reading books. Perfect way to relax.
Eight hours felt long, but Lisbon has so much to offer. Make sure you wear comfy shoes and have a good map. And as always, save some time for the airport at the end.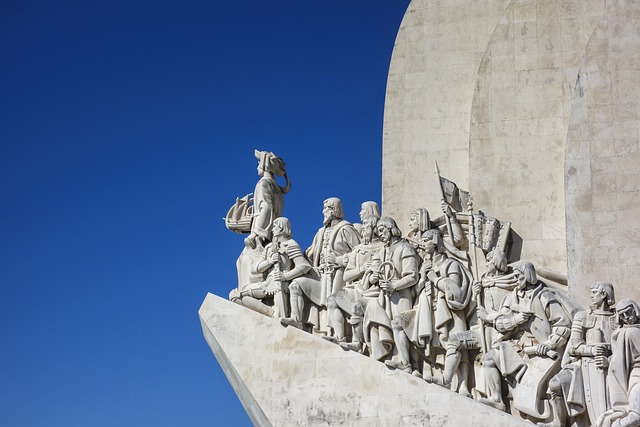 Things to do during a ten-hour layover in Lisbon
Ten hours? It's like the universe telling you to enjoy Lisbon a bit longer! When I had this stretch of time, I wanted to make every minute count. So here's what I did:
Sintra Day Trip
This one's special. Sintra is a town about 40 minutes away by train. I went to Rossio Station and got a round trip ticket. It's like a fairy-tale place. Palaces, forests, and beautiful views. I visited the Palácio Nacional de Sintra. Such grand rooms and gardens!
Taste Travesseiros
Sintra has a special pastry called Travesseiro. It's puff pastry with almond filling. I found a bakery and had two of these. So soft and tasty!
Explore Baixa and Chiado
Back in Lisbon, I walked around the downtown areas. There were street performers, like musicians and magicians. The Lisbon cathedral is also located nearby. Lots of shops too. I bought a cork wallet and a bottle of Portuguese olive oil.
Evening at Cais do Sodré
This area is by the river. There are bars and seafood joints. I had a plate of grilled sardines and a cold drink. So refreshing!
With ten hours, you get a taste of both Sintra and Lisbon. But always watch the clock! You need to be back at the airport in good time.
Things to do during a twelve-hour layover in Lisbon
Wow, twelve hours? That's half a day! And trust me, it's a golden chance to dig deep into what Lisbon offers. Here's my memory of that fantastic layover:
Go to the Jerónimos Monastery
This is in Belém, remember? But this time, I went inside. The architecture is amazing. Arches, pillars, and so much detail. You can feel history in every corner.
Lunch at a Fado Restaurant
Fado is traditional Portuguese music. I found a place in Alfama where they serve food with a side of Fado. I tried Caldo Verde, a green soup, while listening to the soulful tunes.
Ride the Santa Justa Lift
This is an old elevator in the middle of the city. At the top? Stunning views, of course! The whole of Lisbon looked so pretty from up there.
Walk Along the Ribeira das Naus
This is a riverside promenade. I watched boats and fed some pigeons. There were ice cream vendors, so I had a scoop of lemon sorbet. Yum!
Dinner at Mercado da Ribeira
It's like a food heaven. There are so many stalls! Pizzas, burgers, seafood, and desserts. I had a plate of Piri-Piri chicken and a glass of sangria. A perfect end to my day.
With twelve hours, you can have breakfast, lunch, and dinner in Lisbon! Remember, comfortable shoes are a must. And don't get too lost in the city's charm. The airport won't wait!
To sum it up, every moment in Lisbon is a treat. Whether it's 10 hours or 12, this city will embrace you with open arms. Safe journeys and eat an extra Pastel de Nata for me!
Overnight layover in Lisbon
Having an overnight layover in Lisbon is like being handed a golden ticket to a secret world. As the sun sets, the city takes on a whole new vibe, one that's lively and mysterious.
I remember checking into a quaint hotel in Bairro Alto, a neighborhood known for its vibrant nightlife. The cobbled streets echoed with the sounds of chatter, laughter, and Fado music drifting from local bars.
Dinner was a delight. I ventured into a tiny eatery and had the freshest grilled octopus of my life. Paired with a glass of local red wine, it was an experience that felt so genuinely Portuguese.
As night deepened, I took a moonlit walk along the Tagus River, the silvery water reflecting the city's lights, making everything feel so magical.
Before retiring, I decided to end my night with a visit to a Fado bar. The soulful melodies, often about love and longing, set the perfect mood for a reflective evening.
With an overnight layover, Lisbon showed me its quieter, more romantic side. It wasn't just a city of historic sites, but also a place where one could lose oneself in the stories whispered by its streets.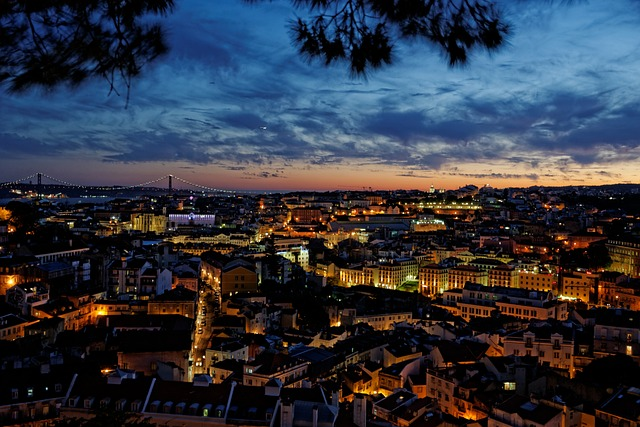 Getting around Lisbon
Navigating Lisbon is like flipping through a colorful storybook where each page offers a new scene. The city is compact, and its public transport is efficient and user-friendly.
The trams, especially the historic Tram 28, are a treat. They rumble through the city's narrow lanes, taking you past iconic sites, making it both a means of transport and a mobile sightseeing tour.
For the more modern traveler, the metro is a swift way to move between neighborhoods. Clean, punctual, and with clear signages, I found it very easy to use.
Buses cover areas that are out of the metro's reach, and they're pretty regular. Taxis are everywhere, and with the emergence of ride-sharing apps, getting a lift is just a few taps away.
Walking, though, remains my favorite way to get around Lisbon. The city's charm lies in its details: the tiled facades, the street performers, the aroma of roasting chestnuts. These are best discovered on foot.
Time required to explore Lisbon
Understanding the time you need in Lisbon is a bit like figuring out how much time you'd spend with a new friend; it's never enough.
For a layover, anything between 2 to 4 hours allows for a glimpse, a quick bite, maybe a short tram ride. Between 6 to 8 hours? That's a proper day trip. You can explore a neighborhood, visit a museum, have a leisurely meal.
With 10 to 12 hours, things get interesting. You can take a short trip to nearby Sintra or spend the day wandering and soaking in the city's atmosphere. An overnight layover is the real deal, presenting the nighttime beauty of Lisbon.
But here's the thing: No matter how much time you've got, Lisbon will fill it with memories. So, even if it's just a couple of hours, make them count!
Getting from the airport to City Centre
Lisbon's Humberto Delgado Airport is conveniently close to the city center, making the transition smooth for any traveler. When I first landed in Lisbon, I was pleasantly surprised by the simplicity and speed at which I could immerse myself in the city's heart.
One of the quickest methods is the metro. The airport has its own metro station, and within about 20 minutes, the red line will take you right into the center of Lisbon. It's cost-effective and quite efficient, especially if you're looking to save both time and money.
For those who prefer a more direct route without the stops, taxis and ride-sharing services are readily available. The ride to the city center usually takes around 15 minutes, depending on traffic.
There's a taxi stand right outside the arrivals, and drivers are generally friendly. Remember, though, there might be a small fee for luggage.
Finally, if you're traveling light and in no rush, consider the Aerobus. This bus is specifically designed for airport-city transfers. It's comfortable, offers free Wi-Fi, and stops at key areas in Lisbon.
Things to keep in mind during a Lisbon layover
Time Management
While Lisbon welcomes with open arms, it's crucial to keep an eye on the clock. Always factor in the return journey to the airport and security checks.
Comfortable Footwear
Lisbon's charming cobbled streets and unexpected hills can be a challenge. Make sure you're wearing comfy shoes for walking.
Portuguese Etiquette
A little politeness goes a long way. Learning simple phrases like "Obrigado" (Thank you) for men and "Obrigada" for women can warm up interactions.
Public Transport
While efficient, they can get crowded. Always keep your belongings close and be aware of pickpockets.
Weather Check
Lisbon can be breezy in the evenings. Even if it's a sunny day, having a light jacket might be handy for nighttime.
Local Currency
Although many places accept credit cards, having some euros in hand is useful for smaller shops or cafes.
Keep It Light:
If exploring the city, consider leaving heavy luggage in storage at the airport or using locker services in the city.
Taste the Cuisine
Even if time is tight, don't skip out on trying at least one local treat, be it a savory snack or a sweet delicacy.
Stay Connected
Consider purchasing a SIM card or renting a portable Wi-Fi device if you plan to use maps or need internet.
Stay Relaxed
Layovers can be a stressful race against time, but remember, it's an opportunity to explore a new place. Enjoy the experience and let Lisbon charm you in its unique way.
Conclusion
Lisbon, with its rich history, inviting culture, and undeniable charm, ensures that every second spent here is a moment to remember. Even if your stay is just a fleeting encounter, the essence of the city is bound to linger with you, so don't mix it on your next trip.
As you head back to the airport, savoring the taste of the last Pastel de Nata or humming a Fado tune, know that Lisbon awaits your return, promising even more memories on the horizon.
FAQs
Is it safe to walk around Lisbon during a layover?
Absolutely! Lisbon is generally a safe city for travelers. However, as in any major city, it's always smart to stay aware of your surroundings and keep personal belongings secure.
Is English widely spoken?
Yes, most people in the tourist industry speak English. Many locals, especially the younger generation, also have a good command of the language.
Can I store my luggage somewhere while exploring?
Certainly! The airport offers luggage storage services. Additionally, there are several locker services and storage facilities in the city center.
Is local transportation easy to navigate?
Very much so. Lisbon's public transportation system, which includes trams, buses, and metros, is efficient and user-friendly. There are clear signages, and maps are readily available.
Do I need to exchange currency or can I use my credit card?
Many places in Lisbon accept credit cards. However, it's always a good idea to have some euros on hand, especially if you're visiting smaller shops or cafes.
Are there any local customs or etiquette I should be aware of?
Portuguese people appreciate politeness. A simple "please" (por favor) and "thank you" (obrigado/obrigada) will go a long way. Additionally, tipping is customary in restaurants and cafes, though not mandatory.
How reliable is the Wi-Fi connection in public areas?
Most cafes, restaurants, and public spaces offer free Wi-Fi. The connection is generally reliable, but if constant connectivity is crucial, consider renting a portable Wi-Fi device or getting a local SIM card.