The best places to enjoy nightlife in Lisbon are:
Majong

Music Box

Lux

Kremlin

Park

Cinco Lounge

Sol e Pesca
As Portugal's vibrant capital, Lisbon captures the hearts of travelers with its stunning views, charming neighborhoods, delicious cuisine, and warm, friendly locals. However, there's another side to this city that comes alive when the sun goes down.
Lisbon's nightlife is dynamic, diverse, and filled with unique experiences that cater to all tastes. Whether you're a fan of traditional fado music, an art enthusiast, a foodie, or a party animal looking for bar restaurants and hip hop music, you'll find something to love in the Portuguese capital of Lisbon after dark.
This guide will help you navigate the city's nightlife, offering insider tips, advice, and suggestions for the best places to visit.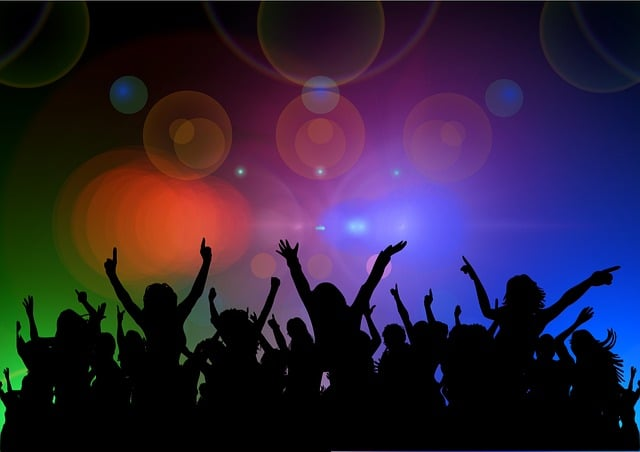 Best places to enjoy Lisbon nightlife:
Majong
Location: Baixa, Lisbon

Price: Mid-range

Time: Open until 4am
My experience at Majong was unforgettable. It's a super cool and trendy spot in Baixa. You've got to try their signature cocktails. Each one has its own twist, like the pomegranate mojito. The DJs play a mix of techno and house that kept me dancing until 4am.
Music Box
Location: Cais do Sodré, Lisbon

Price: Moderate

Time: Open until 6am
Music Box is a hidden gem in Cais do Sodré. I found live music here, from indie bands to famous DJs. The cave-like venue is unique and atmospheric. Trust me, you won't forget the cool neon lights and vibrant murals.
Lux
Location: Santa Apolónia, Lisbon

Price: High

Time: Open until 6am
When I visited Lux, I felt like I was in a mini paradise. This three-level nightclub in Santa Apolónia boasts a rooftop bar with a stunning view of the Tagus River, and if you are a fan of rooftop bars, this is the place you should be going to. Drinks might be on the pricey side, but the experience is worth every penny.
Kremlin
Location: Santos, Lisbon

Price: Mid-range

Time: Open until 6am
Kremlin, a classic nightclub in Santos, gave me a true taste of Lisbon's techno scene. I danced to amazing beats, courtesy of top-notch international DJs. The vibe here is electric, especially when the crowd gets going.
Park
Location: Bairro Alto, Lisbon

Price: Moderate

Time: Open until 2am
Park is a rooftop bar hidden atop a parking garage in Bairro Alto. It felt like a secret garden with its lush greenery. The view of Lisbon's skyline at sunset? Nothing short of breathtaking. Don't miss their refreshing sangrias!
Cinco Lounge
Location: Príncipe Real, Lisbon

Price: High

Time: Open until 2am
If you're after creative cocktails, Cinco Lounge in Príncipe Real is the place to go. I was blown away by their inventive menu, featuring unique combinations like chocolate and chili. It's a bit pricey, but the relaxed and stylish ambiance makes it worth it.
Sol e Pesca
Location: Cais do Sodré, Lisbon

Price: Low

Time: Open until 2am
At Sol e Pesca in Cais do Sodré, I felt like a true local. This quirky bar specializes in tinned fish and beer - an unusual but incredibly tasty pairing. The prices are budget-friendly, and the atmosphere is friendly and laid-back. It's the perfect place for a late-night snack and chat.
Red Frog
Location: Avenida da Liberdade, Lisbon

Price: High

Time: Open until 2am
Red Frog, a swanky bar on Avenida da Liberdade, made me feel like I stepped into a Prohibition-era speakeasy. Their cocktail menu is seriously impressive. I tried a drink called "the Final Say" - a gin and green chartreuse concoction that was sublime. It's a pricey place but for the ambience, it's worth it.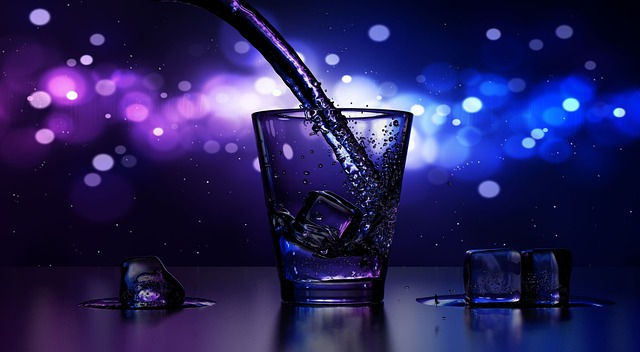 Pavilhão Chinês
Location: Bairro Alto, Lisbon

Price: Mid-range

Time: Open until 2am
Pavilhão Chinês in Bairro Alto is a place unlike any other. I was fascinated by the thousands of antiques and curiosities displayed around the bar. Ordering drinks was like a fun adventure - I had to find the bartender hidden among all the knick-knacks. It's a must-visit for its unique atmosphere.
Duplex
Location: Bairro Alto, Lisbon

Price: Mid-range

Time: Open until 3am
Duplex, in Bairro Alto, is a stylish spot that's a restaurant on the ground floor and a club upstairs. The serve extremely delicious food - I particularly enjoyed their seafood tapas. And when I climbed the stairs, the energetic music got me dancing right away.
Chapito
Location: Alfama, Lisbon

Price: Moderate

Time: Open until 2am
I absolutely loved Chapito in Alfama. It's a circus school, a restaurant, and a bar all in one. I ate a delightful meal while watching students juggle and perform acrobatics. Afterwards, I sat at the bar to enjoy some local wines. It's a feast for the senses!
O Bom, O Mau e O Vilão
Location: Cais do Sodré, Lisbon

Price: Mid-range

Time: Open until 3am
O Bom, O Mau e O Vilão in Cais do Sodré is a trendy spot with a retro vibe. The film-themed décor, complete with vintage movie posters, caught my eye. They serve really good cocktails too. Try their signature drink, 'The Good, the Bad, and the Ugly,' which perfectly encapsulates the bar's quirky character.
Pensão Amor
Location: Cais do Sodré, Lisbon

Price: Moderate

Time: Open until 3am
Pensão Amor in Cais do Sodré is a gem. This former brothel turned bohemian bar has a unique, playful atmosphere. I was amused by the risqué décor and enjoyed their creative cocktails. Don't miss the live music and burlesque shows. It's an experience you won't forget.
Ministerium Club
Location: Baixa, Lisbon

Price: Mid-range

Time: Open until 6am
At Ministerium Club in Baixa, I danced the night away to techno beats. The club is set in a former Ministry building, which adds an extra layer of coolness. The DJs are top-notch, the crowd is energetic, and the sound system is fantastic. It's a great place to experience Lisbon's nightlife.
Soul Garden
Location: Avenida da Liberdade, Lisbon

Price: Mid-range

Time: Open until midnight
Soul Garden is a peaceful haven in the middle of bustling Avenida da Liberdade. I felt relaxed sitting among the lush greenery and listening to the sound of the waterfall. The food and drinks were fantastic too. Their ginger mojito is a must-try.
Casino Lisboa
Location: Parque das Nações, Lisbon

Price: Variable

Time: Open until 3am
My night at Casino Lisboa in Parque das Nações was thrilling. The vibrant lights of the slot machines and the tension at the poker tables kept my heart racing. And there was live music too! Remember to set a budget before you start playing.
O'Gillins
Location: Baixa, Lisbon

Price: Low

Time: Open until 2am
O'Gillins is a friendly Irish pub in Baixa. I had a great time watching sports, singing along to live music, and enjoying a pint of Guinness. The prices are very reasonable and the staff is warm and welcoming.
By The Wine
Location: Baixa, Lisbon

Price: High

Time: Open until midnight
By The Wine, in Baixa, was a treat for my senses. The décor, with its stunning arch made of wine bottles, caught my eye instantly. I loved the variety of Portuguese wines and the tasty tapas - the codfish cakes were delightful. It's a bit pricey, but worth every penny.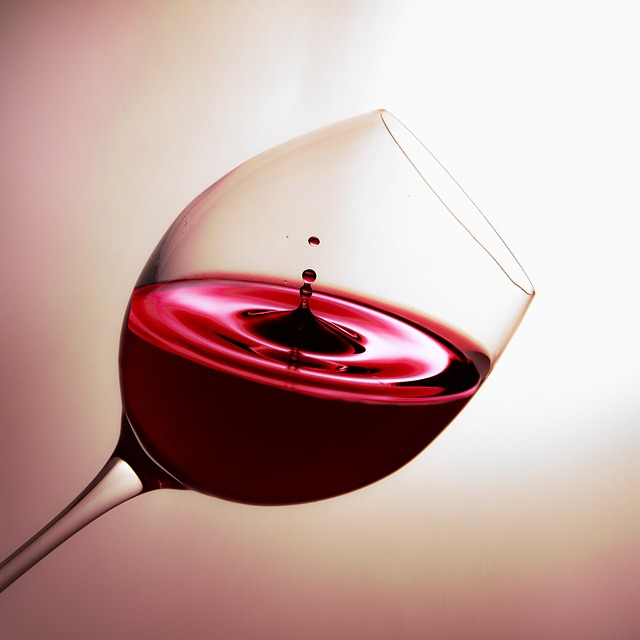 Noobai Cafe
Location: Miradouro de Santa Catarina, Lisbon

Price: Moderate

Time: Open until 11pm
Noobai Cafe, that is perched on the Miradouro de Santa Catarina, offered me a stunning view of Lisbon. I enjoyed a sunset drink while soaking in the panoramic city and river views. Try their fresh and fruity sangria!
Titanic Sur Mer
Location: Cais do Sodré, Lisbon

Price: Low

Time: Open until 4am
I discovered Titanic Sur Mer in Cais do Sodré - it's a cool maritime-themed bar. I found it to be a great spot to enjoy live music, from rock to jazz. Plus, the drinks are budget-friendly. It's perfect for a laid-back night out.
Quimera Brewpub
Location: Alcântara, Lisbon

Price: Mid-range

Time: Open until midnight
Quimera Brewpub in Alcântara left a mark on me. This craft beer spot is located in a former tunnel. I savored every sip of their homebrewed beers. If you're a beer enthusiast like me, you'll appreciate their IPA and stout. And don't miss the beer-infused brownie for dessert!
Things you need to know about Lisbon nightlife
Lisbon, Portugal's vibrant capital, is famous for its lively and diverse nightlife. Whether you're into techno beats, fancy cocktails, or authentic fado music, there's something for everyone. Lisbon's nightlife districts are distinct and each one brings its own flavor.
Bairro Alto, for example, is filled with a plethora of bars and traditional fado houses. Here, I could walk from one bar to another, drink in hand, as the streets come alive with groups of friends and music. Cais do Sodré is another hotspot with its edgier and bohemian vibe. This former red-light district is now home to trendy bars, music venues, and night-time dance clubs. If you'd rather go to a party during the day, though, check out this list of the best beach clubs in Lisbon.
Meanwhile, the elegant district of Chiado is known for its upscale bars and theatres. And in Alcântara, you can find some of the city's most popular clubs under the 25 de Abril Bridge. What struck me about Lisbon's nightlife is how late everything starts. It's typical for locals to have dinner at 10 pm and hit the bars or clubs around midnight or even later.
Lisbon nightlife tips and advice
Before diving into Lisbon's nightlife, here are some tips and advice based on my experience:
Dress codes are generally casual.

Some upscale bars and clubs may require a more polished look.

Nightlife in Lisbon starts and ends late.

Locals typically eat dinner late and head out around midnight.

Don't be surprised to find bars and clubs quiet before this time.

Safety considerations:

Lisbon is a relatively safe city.

Always keep an eye on your belongings.

Be aware of your surroundings, especially in crowded areas.

If you plan to go bar hopping:

Taxis and ride-hailing services like Uber are readily available.

These services are quite affordable.

Embrace the local culture for a memorable night:

Enjoy some Portuguese wine or a glass of Ginjinha, a local cherry liqueur.

Don't shy away from joining the locals in singing and dancing. This could be to the melancholic tunes of fado or the energetic beats at a club.
Cost of partying in Lisbon
Partying in Lisbon can be as affordable or as lavish as you want it to be. Compared to other European capitals, the city offers a relatively cheap nightlife.
You can find an ice cold beer for as low as 2 euros and cocktails ranging from 6 to 12 euros at most bars.
Entrance fees for clubs vary, with some offering free entry before a certain time, usually around midnight, and others charging around 10 to 20 euros, often with a drink included.
Upscale bars and clubs can be more expensive, and a night out there could cost around 50 to 100 euros, including drinks.
Dinner at a mid-range restaurant typically costs between 10 to 20 euros per person. Meanwhile, street food and snacks, perfect for late-night cravings, are widely available and cost only a few euros.
Lisbon nightlife hours
In Lisbon, nightlife hours stretch well into the early morning. It's not uncommon for bars to stay open until 2 or 3 am, while clubs often keep the party going until 6 am or later.
However, things get started quite late. Most bars start filling up around 11 pm or midnight, and clubs usually hit their stride around 2 am.
Dinner is typically eaten late, around 9 or 10 pm, and many locals start their night with a few drinks at a local bar before heading to the clubs.
If you're not used to this late-night culture, a siesta in the late afternoon might help you keep up with the Lisbon locals!
Other nightlife experiences in Lisbon
Lisbon, the dazzling city of seven hills, unfolds its charm not only through lively bars and nightclubs but also offers an array of unique nightlife experiences.
From the mystic melody of Fado to breathtaking city views from a miradouro, there are multiple ways to experience the city's magic after the sun sets.
Take a walk through Cais do Sodré and Pink Street
Cais do Sodré was once known as Lisbon's red-light district, but has undergone a transformation and is now one of the trendiest areas for nightlife. The heart of this district is Pink Street (Rua Nova do Carvalho), a narrow alleyway painted a vibrant pink.
As I strolled through Pink Street, I found myself surrounded by an array of bars, clubs, and restaurants that cater to every taste.
I could feel the lively energy of this neighborhood with music flowing out of the doorways and people spilling out onto the street.
One of the most iconic spots here is Pensão Amor, a former brothel turned quirky bar, which I highly recommend visiting.
Attend an exquisite Fado show
One of the most immersive ways to experience Lisbon's nightlife is by attending a Fado show.
Fado is a traditional Portuguese music genre characterized by mournful tunes and lyrics filled with the spirit of saudade, a unique Portuguese term that doesn't have a direct translation in English but signifies a deep emotional state of nostalgic longing.
I remember a Fado show in a small, intimate venue in Alfama, the historic district of Lisbon. The soulful music, combined with a glass of red wine, moved me deeply and provided a unique insight into the Portuguese soul.
Even if you don't understand the lyrics, the emotional performance of the singers, known as Fadistas, transcends language barriers.
Go for a performance, concert, event or show
Lisbon's vibrant cultural scene ensures that there's always something happening after dark, whether it's a live music concert, a theatre performance, a dance show, or an art exhibition near the city centre.
The city is home to several historic theatres, such as the Teatro Nacional D. Maria II and the Teatro São Luiz, which regularly host plays, dance performances, and concerts. There are also many venues for live music ranging from intimate jazz clubs to large concert halls.
On one occasion, I attended a concert at the Coliseu dos Recreios, a grand 19th-century concert hall, which was a memorable experience.
Moreover, Lisbon hosts a number of festivals and events throughout the year, such as the Lisboa Dance Festival and the Super Bock Super Rock music festival, adding another dimension to its nightlife.
Embark on a moonlit tour
For a different kind of nightlife experience, I suggest booking a moonlit tour of Lisbon. There's something magical about seeing the city illuminated under the soft glow of the moon, you are assured of an unforgettable night.
One of the tours I enjoyed was a guided walk through Alfama, the oldest district of Lisbon, with its narrow cobblestone streets and ancient houses. The tour ended with a breathtaking view of the city from the Portas do Sol viewpoint.
Another fantastic option is a moonlit cruise along the Tagus River. The sight of Lisbon's landmarks, such as the Belém Tower and the 25 de Abril Bridge, lit up against the night sky is truly mesmerizing.
These tours provide not only a romantic setting but also a chance to learn about the city's history and culture.
Admire the city from a Miradouro
A "miradouro" is a viewpoint, and Lisbon, being a city of seven hills, has plenty of these offering panoramic views.
These scenic spots are popular both day and night, but they take on a special charm after dark. Sitting at a miradouro with a bottle of wine is one of the simplest yet most enjoyable nightlife experiences in Lisbon.
My favorite is the Miradouro da Senhora do Monte in Graça, which offers one of the highest and most spectacular views of the city. From here, I could see a sea of red rooftops, the Tagus River, and the castle illuminated in the distance.
There's usually a small kiosk selling drinks, and some miradouros even have open-air cafes where you can enjoy a meal.
Watching the city lights twinkling below while feeling the cool breeze on my face was a peaceful and memorable way to spend an evening in Lisbon.
Exploring Lisbon's nightlife is a journey into the heart of the city's culture and spirit. The diverse nightlife scenes, from the traditional fado houses to the vibrant clubs, embody the city's rich history and modern vibrancy.
With its stunning viewpoints, moonlit tours, and cultural performances, Lisbon offers so much more than just a night out.
So whether you're sipping on a glass of Portuguese wine under the stars at a miradouro, getting lost in the soulful tunes of a fado show, or dancing the night away in a bustling club, one thing is certain: Lisbon's nightlife is an experience not to be missed.
FAQs
What is Lisbon known for?
Lisbon is known for its rich history, stunning architecture, delicious cuisine, and vibrant nightlife.
The city's historical sites, like Belém Tower and Jerónimos Monastery, are UNESCO World Heritage Sites. Lisbon is also famous for fado music, a traditional genre that has its roots in the city.
What's the best time to visit Lisbon?
The best time to visit Lisbon is in the spring (March to June) and fall (September to October) when the weather is pleasant and the city is less crowded.
However, the city has a mild climate year-round, making it a great destination anytime.
Does Lisbon have a good nightlife?
Yes, Lisbon has a fantastic nightlife.
From traditional fado houses to trendy bars and lively nightclubs, the city offers a range of nightlife experiences.
Lisbon's nightlife scene is also diverse, with different neighborhoods offering distinct vibes.
Which area is the best to enjoy nightlife in Lisbon?
Several neighborhoods in the European westernmost capital city of Lisbon are known for their vibrant nightlife.
Bairro Alto is famous for its numerous bars and fado houses, while Cais do Sodré and Pink Street are known for their trendy clubs and bars.
The area around the LX Factory in Alcântara is also popular for its bars and nightclubs.
Is Lisbon safe at night?
Yes, Lisbon is generally safe at night.
As with any major city, it's important to take normal precautions, such as being aware of your surroundings, not leaving your belongings unattended, and avoiding less crowded areas late at night. Central Lisbon is completely safe at night.
What should I wear for a night out in Lisbon?
The dress code in Lisbon is typically casual. Most bars and clubs are fine with casual attire, but some upscale venues might require a more dressy outfit.
Comfortable shoes are a must, as Lisbon is a city of seven hills with many cobblestone streets.
Can I drink alcohol in public in Lisbon?
Yes, it's legal to drink alcohol in public in Lisbon Portugal, and it's quite common to see locals enjoying a drink outside, especially in the nightlife districts like Bairro Alto. However, responsible drinking is expected.