You should visit Porto if you prefer slower pace and a more relaxed ambiance, and visit Lisbon if you are looking for an energetic, cosmopolitan atmosphere.
As an avid traveler, I often find myself caught between choices. This time, it was a dilemma between the two stunning cities of Portugal - Lisbon, the vibrant capital city, and Porto, the charming northern city.
Both Porto and Lisbon offer a wealth of history, culture, and culinary delights, making it tough to choose. So I took the plunge and decided to explore both.
Join me as I share my experiences from both cities and perhaps help you decide whether you should visit Lisbon or Porto which one is the perfect fit for your next adventure.
Key Takeaways
Both Lisbon and Porto are splendid cities, rich in history, culture, and brimming with life.

Lisbon is larger and more cosmopolitan, while Porto has a laid-back charm.

The culinary scenes in both cities are noteworthy, with local delicacies and wine making every meal a feast, regardless of whether you visit Porto or Lisbon.

Each city has its unique attractions, from the stunning views atop Lisbon's hills to the breathtaking beauty of the Douro Valley near Porto.

Regardless of the city you choose, you're in for a memorable experience.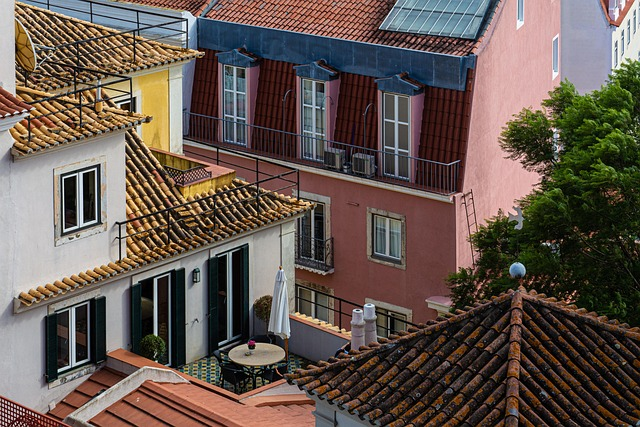 Location and Climate
Lisbon
When I visited Lisbon, it's the location that initially struck me. As Portugal's capital, it's nestled along the western coast off the Atlantic Ocean, with the beautiful Tagus River running through it.
It's a location that comes with a mild, maritime climate, where winters are generally wet, and summers are dry and hot.
Winters: The temperature in winter months, around December to February, averages between 8°C (46°F) and 15°C (59°F). During my trip, I recall it was around 12°C (54°F), cool but still pleasant.

Summers: The summers, on the other hand, are warm and dry with temperatures ranging between 18°C (64°F) and 28°C (82°F). In August, when I visited, the sun was shining brightly with an average temperature of 26°C (79°F).
Porto
When visiting Porto, I found this city to be situated in the northern part of Portugal, near the mouth of the Douro River. Its coastal climate is slightly cooler than Lisbon.
Winters: Porto's winter temperatures usually range between 5°C (41°F) and 14°C (57°F), a tad cooler than Lisbon.

Summers: The city experiences moderate summer temperatures, typically between 15°C (59°F) and 25°C (77°F). During my visit in June, the weather was comfortable, with a temperature around 22°C (72°F).
Size and Geography
Lisbon
Lisbon is a larger city than Porto. It's spread over seven steep hills, making the cityscape a fascinating blend of rolling landscapes and urban charm.
The city extends over an area of about 100 square kilometers, offering breathtaking views of the sea and the river.
Porto
Porto, while smaller than Lisbon, has a unique charm of its own. The city, covering about 41 square kilometers, is located along the Douro River Valley, known for its stunning terraced vineyards.
The geography here is a mix of coastal landscapes and rugged terrain.
Culture and History
Lisbon
In Lisbon, I was absorbed by the city's vibrant culture and rich history. The city's roots date back over 20 centuries to when it was founded by the Phoenicians.
Lisbon's cultural highlights include:
Fado Music: This traditional Portuguese music genre, recognized as a UNESCO Intangible Cultural Heritage, was a moving experience.

History: The Belem Tower and Jeronimos Monastery, both UNESCO World Heritage Sites, provide fascinating insights into Portugal's Age of Discovery.
Porto
Porto, with its medieval roots, offered a different cultural and historical experience.
The city is particularly known for:
Port Wine: The city's namesake wine, produced in the Douro Valley, is famous worldwide.

History: The Ribeira District, a UNESCO World Heritage Site, with its narrow, cobbled streets and colorful buildings, speaks volumes of Porto's historical richness.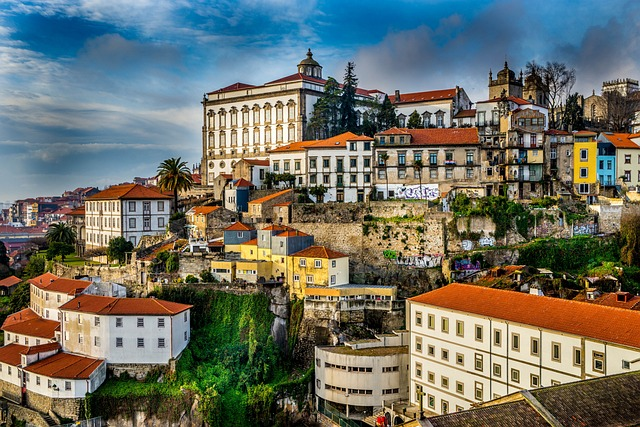 Ambiance
Lisbon
The ambiance in Lisbon is lively and vibrant. The streets are bustling with activity and there's a palpable sense of excitement in the air. The nightlife in Lisbon, especially in the Bairro Alto district, is dynamic and exciting.
Porto
On the other hand, Porto exudes a relaxed and laid-back atmosphere. It feels more traditional and authentic, with a slower pace of life. The ambiance along the Douro River, with the Rabelo boats bobbing in the water, is quite charming.
Attractions
Lisbon
Lisbon is filled with intriguing attractions. Some of my personal favorites were:
Tram 28: An iconic yellow tram that took me through the city's most historic neighborhoods.

LX Factory: This creative hub is a haven for art lovers like me.

Alfama District: The oldest district in Lisbon, brimming with quaint shops, charming restaurants, and the striking Se Cathedral. This Lisbon cathedral is so beautiful you'd want to walk around the nooks and corners and discover it fully.
Porto
Porto's attractions have a unique appeal. The ones that left a lasting impression on me were:
Livraria Lello: One of the most beautiful bookstores in the world, that inspired parts of J.K. Rowling's Harry Potter.

Church of Sao Francisco: This church, with its ornate Baroque interiors, was breathtaking.

Douro River Cruise: A cruise down the Douro River offered stunning views of the city and the vineyards.
In the end, whether Lisbon or Porto is "better" is subjective. Both cities have their unique charm, attractions, and culture.
The best choice depends on personal preference. You can decide whether you're drawn to Lisbon's vibrant energy or Porto's laid-back ambiance.
Either way, you're bound to have a memorable experience.
Food and Drink
Lisbon
My culinary adventure in Lisbon was nothing short of delightful. The city is known for its seafood, pastries, and wine.
Seafood: I had the chance to taste dishes like "bacalhau a bras" - a scrumptious mix of cod, onions, and potatoes. I also relished fresh sardines grilled to perfection.

Pastries: A trip to Lisbon isn't complete without tasting "pastel de nata," a delectable custard tart. I found these treats at every corner bakery, with the ones from Pastéis de Belém being the most popular.

Wine: Lisbon's wine scene is also remarkable. From red and white wines to the famous Vinho Verde, every sip was a treat.
Porto
Porto, on the other hand, is known worldwide for its Port wine and is a paradise for wine lovers. In addition, the city also offers an array of delicious local dishes.
Port Wine: I toured the wine cellars in Vila Nova de Gaia, across the Douro River, tasting different varieties of Port wine.

Francesinha: A must-try dish in Porto, this sandwich is stuffed with different meats and covered with melted cheese and a rich tomato and beer sauce.

Bacalhau: Like Lisbon, Porto also specializes in cod dishes, and one of my favorites was "bacalhau à Gomes de Sá," a hearty mix of cod, potatoes, onions, and olives.
Nightlife
Lisbon
Lisbon's nightlife was vibrant and energetic, with a variety of clubs, bars, and music venues.
Bairro Alto: The narrow, cobbled streets of this neighborhood come alive at night, with people spilling out from the numerous bars and restaurants.

Lux Frágil: One of Lisbon's biggest nightclubs, this place offers an exciting mix of music and a rooftop terrace with a river view.
Porto
Nightlife in Porto, while not as intense as Lisbon, had its unique charm.
The city has a rich tradition of live music and intimate bars.
Ribeira District: The area around the Douro River is packed with bars and restaurants, where you can enjoy a quiet night out with a glass of Port wine.

Galerias Paris: This area is the hub of Porto's nightlife, with a string of bars and clubs offering various music genres.
Accommodation
Lisbon
Accommodations in Lisbon range from luxury hotels to budget-friendly hostels. I opted for an Airbnb in the Alfama district, which allowed me to soak in the local culture.
Porto
In Porto, I found a range of options too, from quaint guest houses to boutique hotels. I stayed in a charming bed-and-breakfast in the Ribeira district, overlooking the Douro River.
Transportation
Lisbon
Navigating through Lisbon was quite easy, thanks to its well-connected public transportation system.
Trams: The iconic Tram 28 was not only an attraction but also a means of transport, taking me through many historic neighborhoods.

Metro: Lisbon's metro system is efficient and covers most areas of the city.
Porto
Porto also offers a range of transportation options.
Metro: Porto's Metro system is comprehensive and user-friendly, making it easy to explore the city.

Buses: There are also plenty of bus routes covering Porto and the surrounding areas.
Shopping
Lisbon
Shopping in Lisbon was a delight. From high-end fashion to unique local crafts, the city has a lot to offer.
Chiado: This neighborhood is known for its luxury shopping, boasting stores of international brands.

Feira da Ladra: This is Lisbon's oldest flea market, where I found a mix of antiques, crafts, and quirky collectibles.
Porto
Shopping in Porto offers a blend of traditional and contemporary.
Rua de Santa Catarina: This bustling street is lined with shops selling clothes, shoes, and souvenirs.

Vila Nova de Gaia: Here, I found shops selling Port wine and other local products.
Day Trips
Lisbon
From Lisbon, I took a day trip to Sintra, a fairytale town nestled in the hills, known for its stunning palaces and castles.
Porto
From Porto, a day trip to the Douro Valley was a highlight of my trip. The valley, famous for its terraced vineyards and Port wine production, offered breathtaking views.
Tourist seasons
Lisbon
Tourist season in Lisbon peaks in the summer months (June-August), when the weather is warm and sunny. I visited in September, during the shoulder season, when the crowds were thinner, and the weather was still pleasant.
Porto
In Porto, the peak tourist season is also during the summer. However, I visited in spring (April-May), when the city was blossoming, and the tourist rush was lesser. Choosing between Lisbon and Porto can be challenging, as each city has a distinct character and charm.
From the vibrant nightlife in Lisbon to the laid-back atmosphere in Porto, from the culinary delights of both cities to the rich history they encompass, it truly depends on what kind of experience you are seeking.
Whether you are a foodie, a history buff, or a shopaholic, both cities have something to offer.
Things Common to Both Places
The things that are common to both Lisbon and Porto are beautiful beaches, delicious food, lot of hills, and exquisite libraries.
One of the enchanting aspects of both Lisbon and Porto is their proximity to the sea, which means beautiful beaches are always within reach. Whether it was the Praia de Carcavelos in Lisbon or the Praia de Matosinhos in Porto, I enjoyed long walks along the coastline, sunsets over the Atlantic, and even occasional dips in the sea.
Both cities offer several beach options, some bustling with surfers and sunbathers, others serene and less crowded, but all equally beautiful.
When it comes to food, both cities celebrate the richness of Portuguese cuisine with gusto. It was in these cities that I fell in love with the simple yet flavorful "bacalhau" dishes, and trust me, there's no end to how creative one can get with codfish.
The gastronomical adventure in both cities extended beyond seafood, with delightful treats like the famous "pastel de nata" pastries, succulent pork sandwiches, and robust Portuguese wines. In both Lisbon and Porto, the culinary traditions are rich, the food is mouthwateringly delicious, and the experience is not to be missed.
Lisbon and Porto share another common feature - hills. Both cities are built on hilly terrain, which not only means you get a good workout walking around, but you're also rewarded with breathtaking panoramic views.
Whether it's looking out from the Miradouro da Senhora do Monte in Lisbon or the Clérigos Tower in Porto, the vistas of the sprawling cityscapes against the backdrop of the sea are unforgettable.
Affordability is another commonality that I found particularly appealing in both Lisbon and Porto. Whether it was accommodation, food, transportation, or attractions, I was pleasantly surprised by how affordable everything was compared to other European cities.
This made exploring and experiencing the cities all the more enjoyable, as I could indulge in local cuisine, shop for unique souvenirs, and visit numerous attractions without burning a hole in my pocket.
Lastly, both Lisbon and Porto are a paradise for book lovers. Lisbon is home to the oldest bookstore in the world, the Bertrand Bookstore, and the stunning LX Factory, a creative complex with a sprawling bookstore that kept me browsing for hours.
Meanwhile, in Porto, the Livraria Lello, rumored to have inspired J.K. Rowling's Harry Potter series, is a world-renowned bookstore that left me mesmerized with its stunning interior.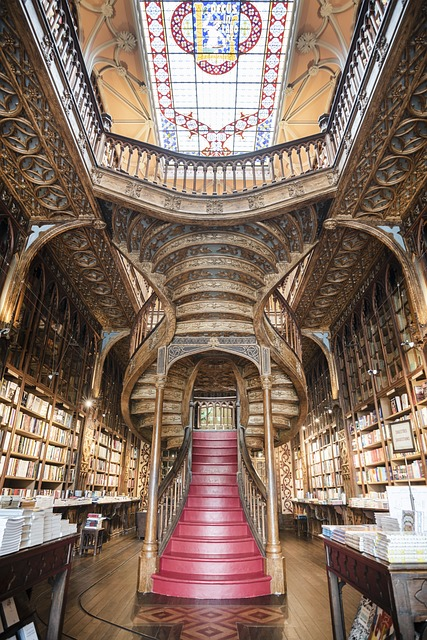 In both cities, the love for literature and art is palpable, making them dream destinations for bibliophiles.
Both Lisbon and Porto are cities that manage to balance tradition with modernity, and local culture with international influence.
Each city has its unique charm, but the commonalities they share - beautiful beaches, delectable food, hilly terrains offering stunning views, affordability, and a shared love for literature, make them equally irresistible. So why choose? I say, experience the best of both worlds!
Who should pick Porto
Porto is the place for you if you're someone who values a slower pace of life, cherishes intimate interactions, and relishes every bite of comfort food.
This city, with its labyrinthine cobbled streets and vintage trams, is a haven for those who prefer a laid-back ambiance.
Porto's smaller size lends a cozy feel that makes it easy to explore. You can take leisurely strolls along the picturesque Douro River or take a boat cruise and immerse yourself in the spectacular views of the city's iconic Ribeira district.
For history buffs, Porto offers fascinating historical sites like the medieval Ribeira district, the lavish Stock Exchange Palace, and the iconic double-deck iron bridge, Dom Luís I Bridge.
A visit to the famous Livraria Lello, one of the world's most beautiful bookstores, is a must for literature lovers.
Porto is also a paradise for food and wine enthusiasts. Home to the famous Port wine, the city offers numerous wine cellars for tours and tastings.
Be sure to indulge in the city's culinary delights like the Francesinha sandwich, a local specialty laden with different types of meat and covered in cheese and a thick tomato and beer sauce.
In essence, Porto is a city where you can slow down, take in the sights at your own pace, and immerse yourself in the richness of Portuguese culture and history.
Who should pick Lisbon
Lisbon is the perfect choice for those who enjoy the hustle and bustle of a cosmopolitan city and love to be amidst a vibrant atmosphere.
With its diverse nightlife, extensive shopping districts, and an expansive range of attractions, Lisbon ensures that there's never a dull moment.
Lisbon, built on seven hills, offers an array of stunning views from various viewpoints, or "miradouros".
The city's old quarters, like Alfama and Mouraria, offer a peek into the city's past with their narrow alleyways, ancient houses, and historic buildings like the Sao Jorge Castle.
The city's gastronomy is a treat for food lovers, with an emphasis on fresh seafood and local specialties like the Pastéis de Belém, a traditional egg tart pastry that is a must-try.
Lisbon also offers a wider range of cultural experiences, from the traditional Fado music performances in the old quarters to modern art exhibits in the Berardo Collection Museum.
For shopping enthusiasts, the city offers everything from high-end boutiques to quirky local markets.
Lisbon's public transportation, including its iconic yellow trams, is an experience in itself and makes getting around the city a breeze.
In short, if you're a fan of fast-paced city life with a mix of historical charm and modern attractions, Lisbon might be the ideal destination for your Portuguese adventure.every turn.
Lisbon vs Porto - Verdict:
After exploring both cities, it's clear that both Lisbon and Porto have their unique charm and appeal.
The choice between the two really comes down to personal preference and what you're seeking from your travel experience.
If you lean towards an energetic, cosmopolitan atmosphere, Lisbon might be your pick. But, if you prefer a slower pace and a more relaxed ambiance, you may find yourself drawn to Porto.
If you do have the time to explore both places, then you should also know that the journey from one to the other is truly breathtaking. Here's a blog on the places to visit between Lisbon and Porto for you.
Summary
In the end, whether you choose Lisbon or Porto, both cities promise a rich cultural experience, delightful cuisine, and stunning landscapes.
The good news is, with just a three-hour train ride separating them, you could always choose both!
It's all about soaking up the history, enjoying the present, and creating memories for the future. So, pack your bags and get ready for a Portuguese adventure that will leave you craving for more!
Frequently Asked Questions
Which is cheaper, Lisbon or Porto?
Porto is slightly cheaper than Lisbon.
In general, both Lisbon and Porto are quite affordable compared to other European cities.
However, Porto tends to be slightly cheaper than Lisbon when it comes to accommodation and dining. This could be due to Lisbon being a larger city and the capital, hence more touristy.
Which city should I choose to visit for the first time?
If you're visiting Portugal for the first time, both Lisbon and Porto make great choices. Lisbon, as the capital, offers a wider range of attractions and is known for its lively atmosphere.
On the other hand, Porto offers a laid-back charm and a slower pace, ideal for those seeking a relaxed holiday.
It really depends on what kind of experience you're looking for.
Which city has better public transportation?
Both Lisbon and Porto have excellent public transportation systems. Lisbon's trams, especially the iconic Tram 28, and metro system make getting around the city easy and convenient.
Porto also has a comprehensive metro and bus system that covers the city and surrounding areas.
Both cities also have taxis and Uber available.
Which city is better for foodies?
Both cities offer a fantastic culinary experience, with a focus on fresh seafood, traditional Portuguese dishes, and local wines. Lisbon is known for its pastries and Porto for its signature Francesinha sandwich.
But both cities offer the ubiquitous cod dishes and a variety of local wines. So, both Lisbon and Porto are equally appealing for food lovers.
How far is Porto from Lisbon?
Porto is approximately 313 kilometers (or about 195 miles) north of Lisbon. By train, the journey takes about three hours, making it quite feasible to visit both cities in one trip.
Is English widely spoken in Lisbon and Porto?
Yes, English is widely spoken in both Lisbon and Porto, particularly in areas frequented by tourists. Most restaurant menus are available in English, and signs at tourist attractions are often bilingual.
Which city has a better nightlife?
Lisbon is often touted as having a more vibrant nightlife, with a range of clubs, bars, and live music venues.
However, Porto also offers a unique nightlife experience, with a focus on live music and wine bars. Again, the choice depends on your personal preference.
By providing clear and concise answers to these frequently asked questions, I hope to make your decision between Lisbon and Porto a bit easier. Happy travels!