The best beach towns near Lisbon are:
Santo Amaro de Oeiras

Paço de Arcos

Carcavelos

Parede

Estoril

Cascais

Praia de Caxias

Caparica

Sesimbra

Ericeira
Lisbon, the capital of Portugal, is a melting pot of culture, history, and urban buzz. But did you know that just a stone's throw away, there's a world of sandy shores and tranquil waves waiting to be explored?
From my countless escapades, I've discovered hidden coves, met passionate surfers, and tasted seafood that's out of this world.
So, if you're daydreaming of sun, sand, and surf, come along as I take you on a tour of the best beach towns around Lisbon!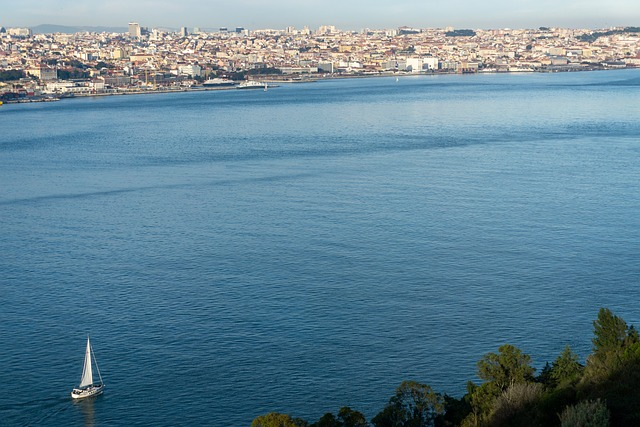 Beach towns near Lisbon (in order of proximity to Lisbon)
Santo Amaro de Oeiras
Oh, Santo Amaro de Oeiras! The moment I stepped foot in this charming beach town, just about 15 minutes from the heart of Lisbon, I knew I was in for a treat. The beach, with its 500-meter-long stretch of golden sands, beckoned me immediately. I've been to many places, but this? It's special.
There are usually about 50 to 60 colorful fishing boats that dot the shoreline. It's a fun sight! Little kids often count them, just like I did, while playing in the fine sand. The promenade? Lively and bustling.
I remember there being at least 10 ice-cream stands, each with flavors like mango, chocolate, and my all-time favorite, mint-chocolate chip. The restaurants, oh, they are numerous! Serving delicacies like grilled fish and pastries, like the popular 'pasteis de nata'.
If you've got kids or are young at heart, you'll love the playgrounds and the gardens. I lost count after seeing 3 playgrounds! And the gardens? So green, with at least 20 different types of flowers, from roses to tulips. It's like nature's own painting, and is surely one of the best beaches near Lisbon.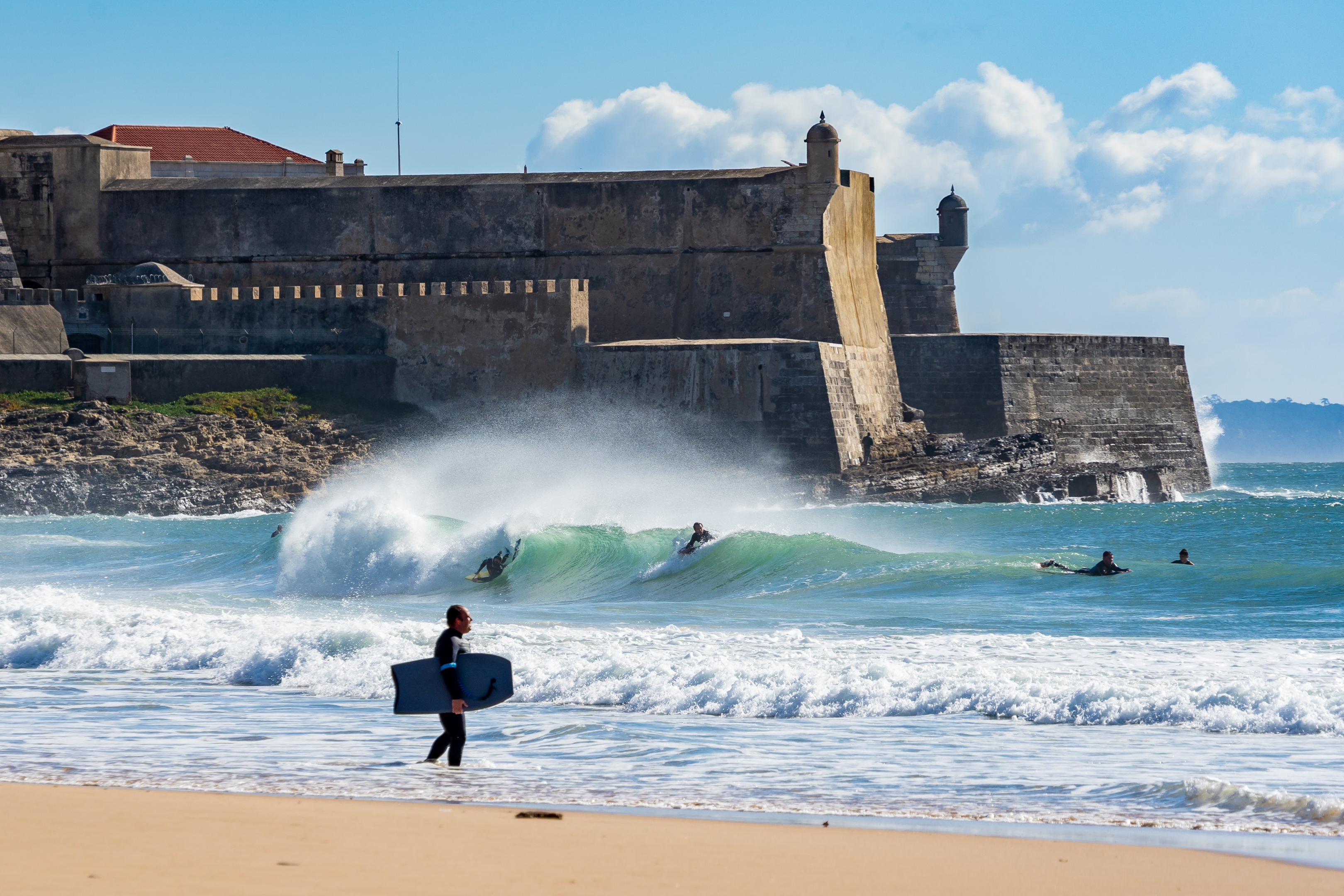 Paço de Arcos
Paço de Arcos is one of those hidden gems. Located just a short 20-minute ride from Lisbon, this coastal town captured my heart. The beach itself is smaller, roughly about 300 meters, but oh so peaceful.
The palm tree-lined promenade became my daily walking spot. On my first day, I spotted 7 street performers, each unique in their talent, from guitar players to jugglers. And the food? Delightful! I tried 5 different seafood dishes, including a scrumptious shrimp curry.
The parks here? Breathtaking! The standout is the Poets Park. I found sculptures of around 20 famous Portuguese poets. Each time I walked by, kids would be reading the plaques, learning about their history.
Carcavelos
I arrived in Carcavelos on a sunny day, and boy, was I amazed! The beach is huge, spanning almost 1.5 kilometers. It's perfect for sunbathing, with space for, I guess, over 1000 sunbathers easily.
The waves are another story. I counted at least 100 surfers riding them, each showcasing their amazing skills. For beginners, there are around 5 surf schools, ready to teach you.
And the bars? Plentiful. I believe I saw about 15 along the shoreline, each offering cold drinks and snacks, from olives to chips. This is probably the best beach town if you're a party buff.
If you're a history buff like me, you'd love the fortress nearby. I learned about 3 historical events just by visiting.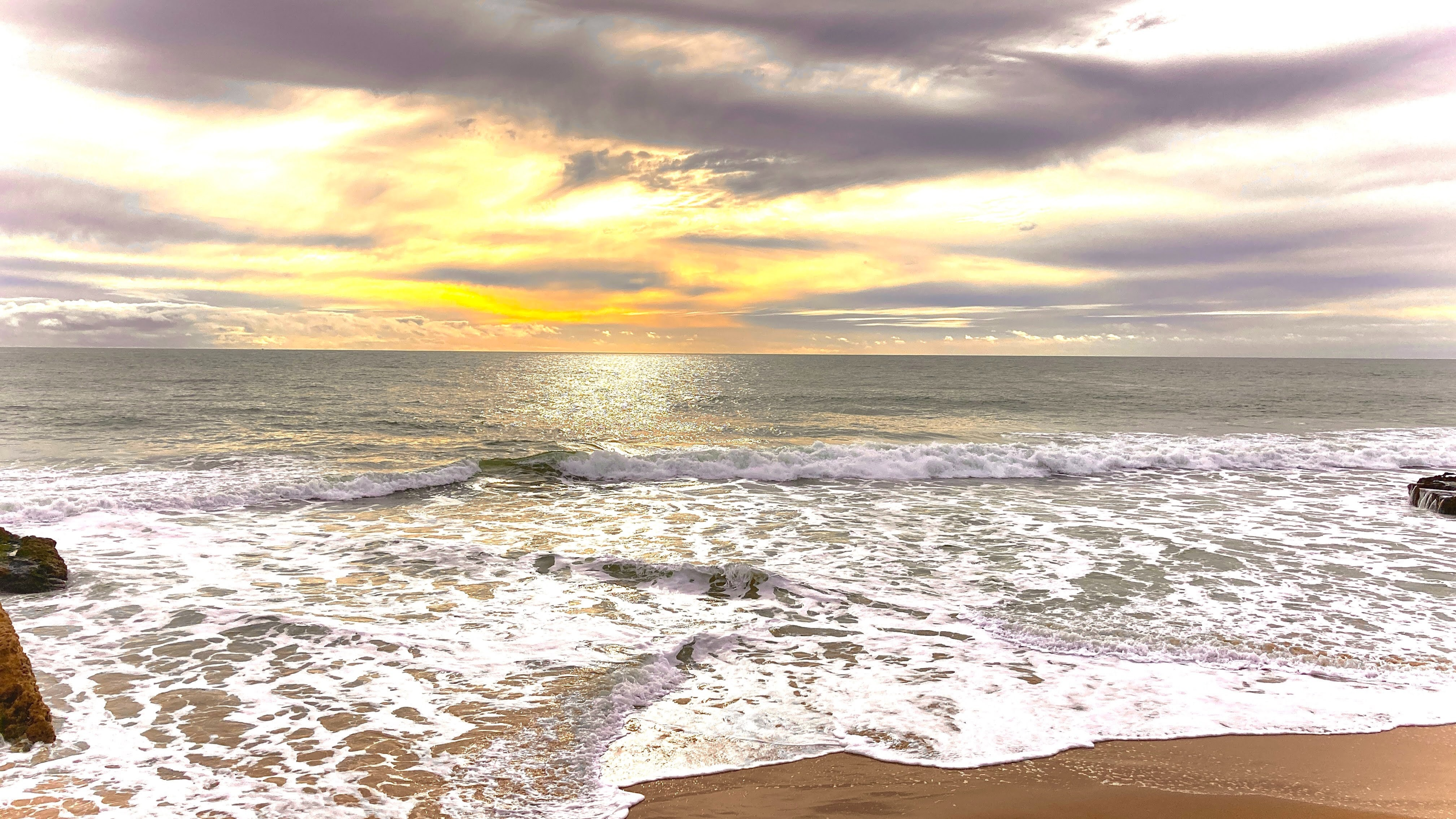 Parede
Ah, Parede! A quaint beach town located just 25 minutes from Lisbon. The beach is smaller, with its 400-meter stretch, but it has a special charm. The sands? Unique. I noticed at least 4 different shades, from golden brown to a lighter white.
But what caught my attention was the therapeutic properties of its waters. There are 2 clinics nearby that use these waters to treat bone ailments. Interesting, right?
Eateries? Everywhere. I tried dishes from 3 different restaurants. Each served traditional Portuguese dishes, like 'bacalhau a bras' – a codfish delicacy.
Walking through Parede, you'll spot murals. I remember seeing about 10, each telling a different story, from fishing tales to legends of old.
Estoril
Estoril swept me off my feet! Just a hop, skip, and a 30-minute train ride from Lisbon, and voila, you're there. The beach here, with its 700-meter-long coastline, is so inviting. And the sea? Glistening blue.
On my second day, I attended a music event at the famous Casino Estoril. Yes, the very same one said to have inspired Ian Fleming's James Bond.
Inside, there are over 300 slot machines. And the shows? At least 5 different ones every week, from dances to concerts.
Restaurants and cafes line the beachfront. I got to taste dishes from 4 of them, each serving delicious Portuguese seafood. Oh, and the gelato shops?
There were 3 I counted. Each had more than 20 flavors. I indulged in a double scoop of strawberry and chocolate!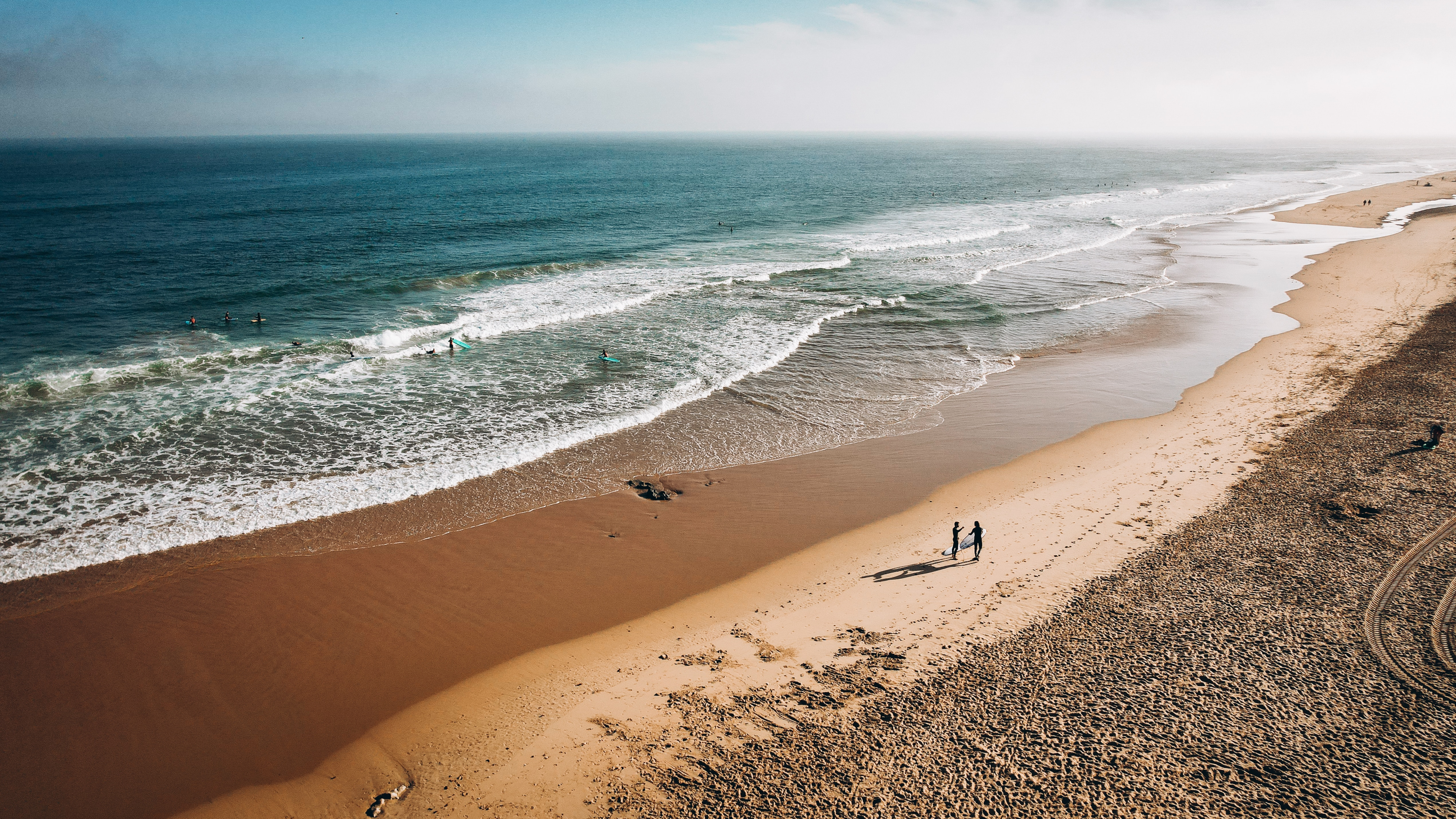 Cascais
Cascais was like walking into a postcard. Just 40 minutes from Lisbon, this town buzzes with energy. The main beach, Praia da Ribeira, stretches about 400 meters.
But there's more! I explored 5 beaches in total, each with its distinct charm.
The marina? Stunning. About 600 boats and yachts rest there. Kids and adults alike stand and count, marveling at the floating beauties. Cascais's old town is a maze of narrow streets.
I got lost (in a fun way!) 3 times and stumbled upon many boutiques, galleries, and eateries.
On a side note, there are around 10 museums here. I managed to visit 2: the Sea Museum and the Casa das Histórias Paula Rego. Both were a treat to my curious mind.
Praia de Caxias
Praia de Caxias, a small yet picturesque beach, is only 15 minutes away from Lisbon. The beach might be just 250 meters long, but what it lacks in size, it makes up in beauty.
The sunsets? Mesmerizing. I took photos of 5 different sunsets, each one more breathtaking than the last.
There are 2 beachside bars I tried. Both serve fresh seafood and chilled beverages. The lemonade at one of them, so refreshing! And the parks? There are 3 in the vicinity. Perfect for a leisurely stroll or a family picnic.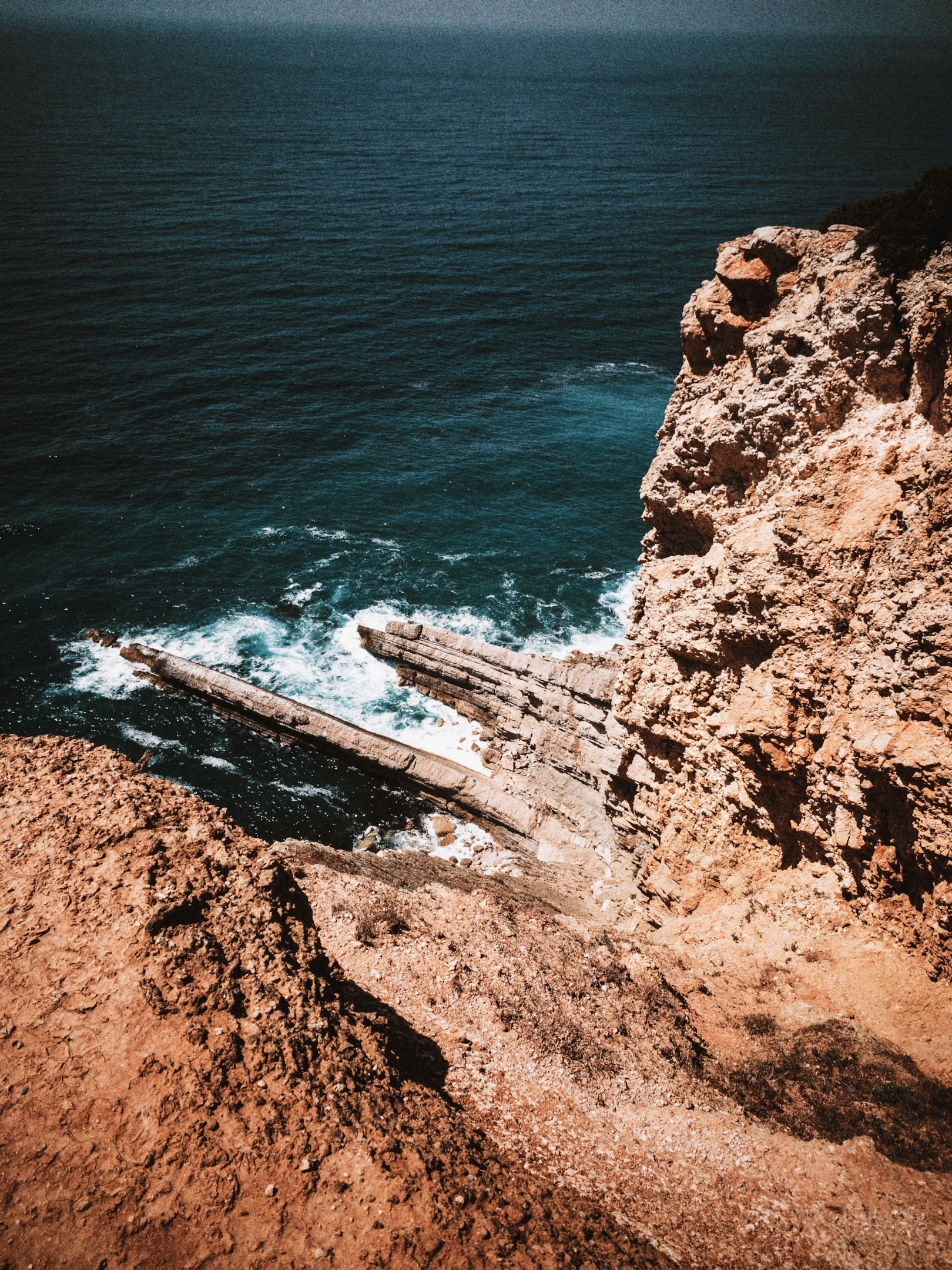 Caparica
And then there's Caparica. Located just 20 minutes from Lisbon, it's a surfer's paradise. The coastline? Massive. It stretches over 15 kilometers! Yes, you read that right.
On the first day, I spotted around 150 surfers. Many were riding waves, while some were taking lessons from one of the 7 surf schools I noticed.
And the beach cafes?
Plentiful. I sampled treats from 4 of them. Each had delightful finger foods and a range of smoothies.
I also discovered a cliffside chapel, built more than 400 years ago. It's a serene spot. A great place to pause and reflect.
Sesimbra
Oh, Sesimbra! This quaint fishing town, about 40 minutes from Lisbon, was an unexpected surprise. Its beach, Praia do Ouro, stretches for about 800 meters and is embraced by the arms of a protected bay. Perfect for a calm swim!
On the first morning, I noticed about 50 fishing boats coming in with their fresh catch. Such a vibrant scene! And the seafood restaurants?
Everywhere! I tried dishes at 3 of them. Each dish tasted as if the fish jumped straight from the sea to my plate.
The town's castle, up on a hill, is a must-visit. From there, I counted at least 10 different beaches in the distance. The view? Absolutely magical.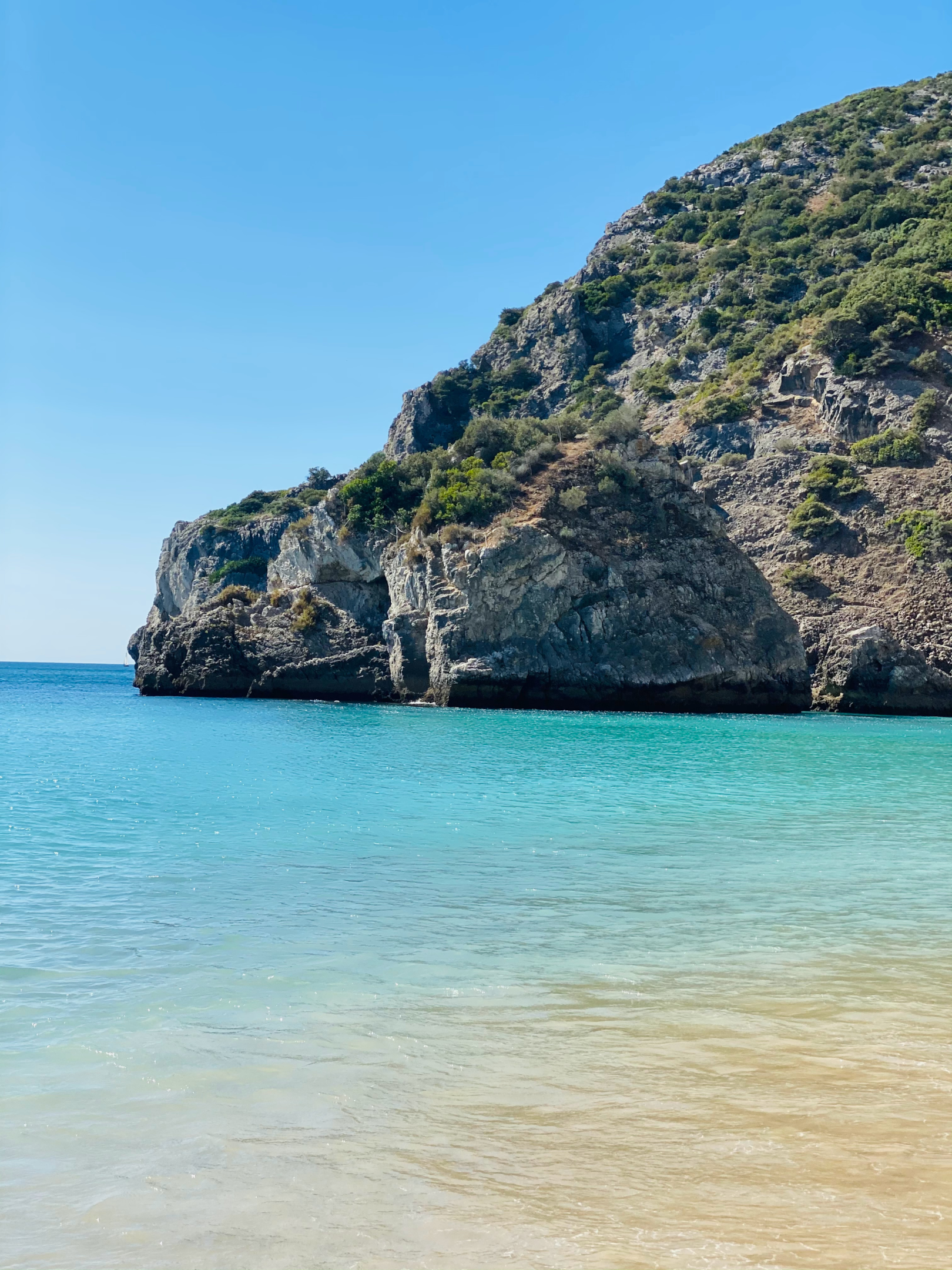 Ericeira
Ericeira was pure magic. Roughly 50 minutes from Lisbon and located on the Atlantic Coast, it's a haven for surfers. Recognized as a World Surfing Reserve, its coastline stretches for around 4 kilometers, offering multiple surf spots.
On my first day, I counted no less than 200 surfers across various beaches. And the surf shops? Everywhere. I ventured into 5, and each had an array of boards, gear, and friendly staff.
The old town is charming, with cobblestone streets and whitewashed houses. I relished pastries from 2 local bakeries – the almond pie? A slice of heaven! The view of the Atlantic Ocean from the Ericeira beach is simply amazing.
Setúbal
Setúbal, about an hour from Lisbon, welcomed me with its blend of nature and urban charm. The main beach, Praia da Figueirinha, extends for nearly 1 kilometer. But that's not all. I explored 4 beaches in total, each unique in its own way.
The town boasts a lively fish market. I visited on a Saturday and was amazed to see over 100 stalls, each showcasing the day's fresh catch. Later, I dined at a riverside eatery. Out of the 3 dishes I tasted, the cuttlefish was my favorite.
For nature lovers? The nearby Arrábida Natural Park. I spotted 5 different bird species during a short hike. What an experience!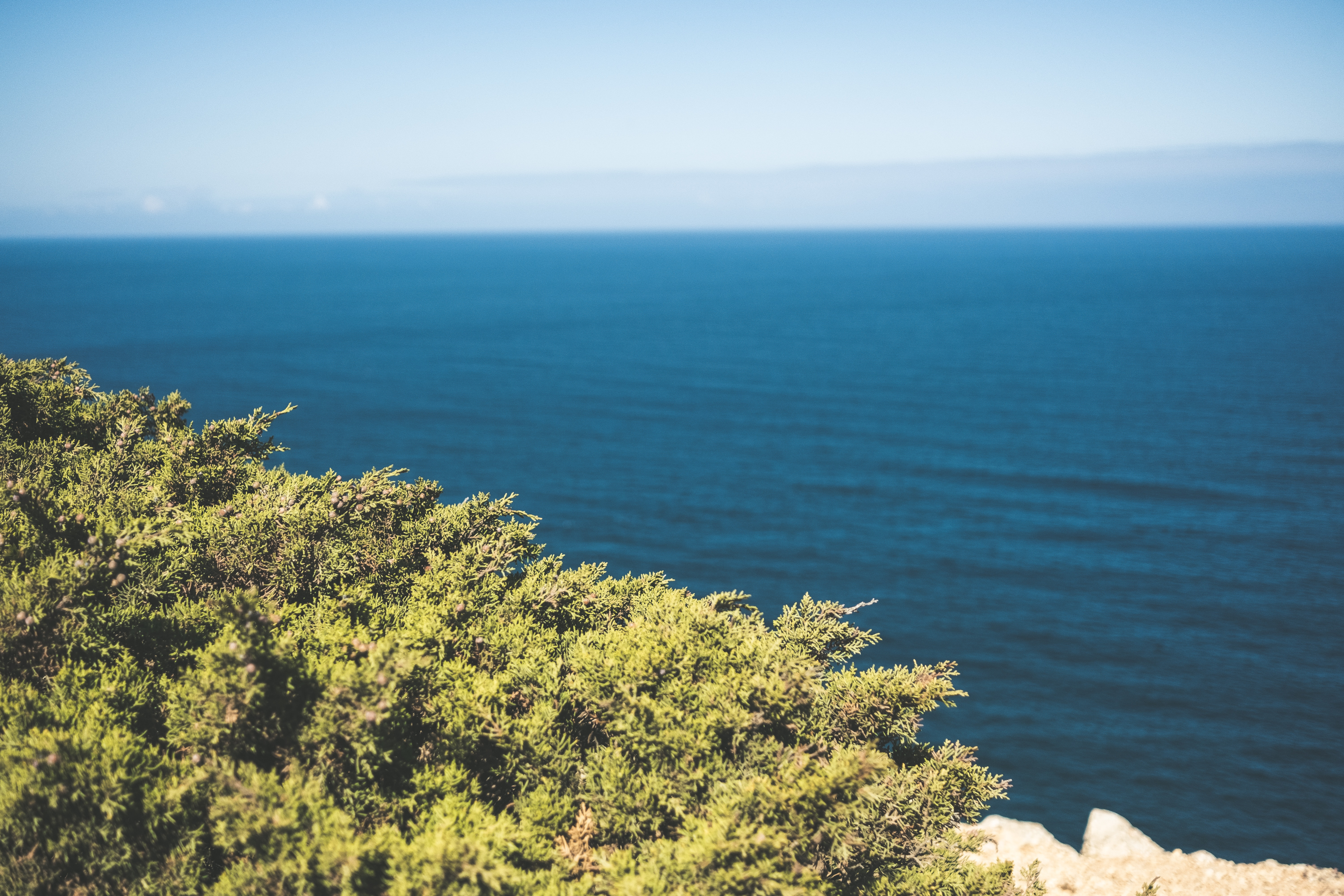 Guincho
Finally, there's Guincho. Just 30 minutes from Cascais (or about an hour from Lisbon), this beach is wild and free. Known for its strong winds, it's a paradise for wind and kitesurfers.
On an average day? There might be 70 to 80 surfers and kitesurfers combined.
The beachfront has 2 major restaurants. I tried the seafood platter at one, and it was a gastronomic delight. And the dunes? Massive. While taking a stroll, I identified about 7 different types of shrubs.
In the evening, I counted more than 20 campervans parked nearby. A testament to Guincho's allure for nature-loving travelers.
Each of these towns, so close to Lisbon, carries its own charm. Whether it's the surf of Ericeira, the fish of Sesimbra, the natural beauty of Setúbal, or the winds of Guincho, there's an adventure waiting around every corner!
Map of beach towns near Lisbon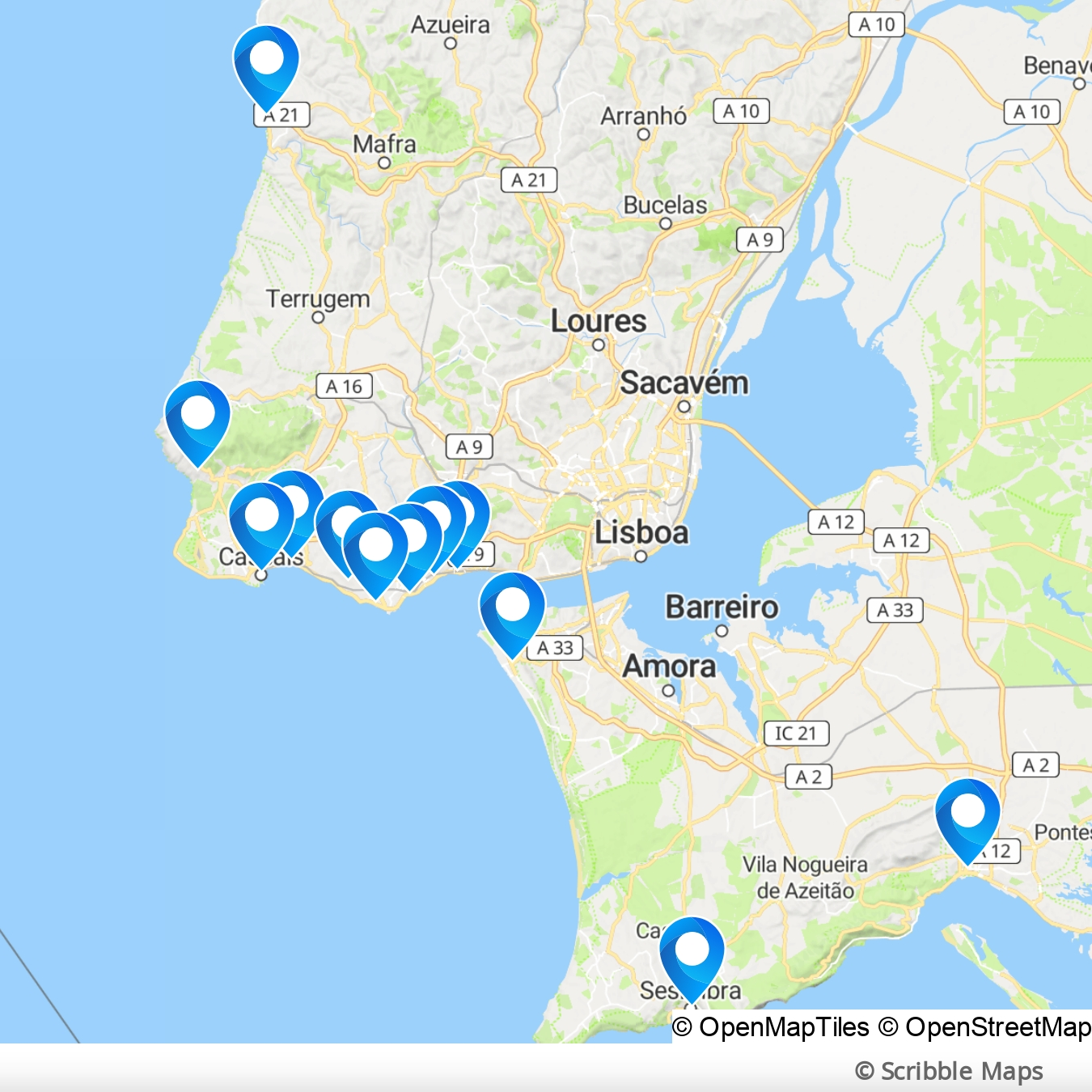 What are the best beach towns for surfing?
When it comes to surfing, I've had my fair share of rides on Portugal's waves. From my travels, two spots truly stand out as the best beach towns for surfing in Lisbon:
Ericeira: This place is a surfer's dream! Recognized as a World Surfing Reserve, Ericeira boasts multiple surf spots along its 4-kilometer coastline. I remember counting more than 200 surfers in just one day! There are famous spots like Ribeira d'Ilhas and Coxos. For newbies? There are at least 5 surf schools ready to teach you.

Guincho: Wild and windy, Guincho is perfect for both surfing and kitesurfing. I've seen about 70 to 80 surfers and kitesurfers riding the waves on a typical day. The wind here? It gives those waves a real kick!
Here's a guide on surf camps and beaches around Lisbon to help you decide which places to visit.
How to travel to the beach towns near Lisbon?
Traveling to these seaside towns from Lisbon? It's a breeze! Here are the ways I've done it:
By Train: The train ride offers some lovely views. Stations like Cais do Sodré connect you to Cascais and Estoril in under 40 minutes. Super easy!

By Bus: Some beaches, like Ericeira and Sesimbra, are best reached by bus. Buses are comfy, and I've taken about 3 different lines. You can find them at Lisbon's main bus stations.

By Car: Renting a car? A great choice, especially if you're visiting multiple places. It gives you the freedom to explore hidden gems. From Lisbon, most beaches are just a 20 to 60-minute drive away.
Handpicked recommendations - best beach towns near Lisbon
If someone asked me, "Hey, which beach towns near Lisbon should I not miss?", here's what I'd say:
Cascais: A blend of urban charm and beachy vibes. Plus, the marina? Wow! I've spent countless hours just walking around here.

Ericeira: For the surf enthusiasts. But even if you don't surf, the old town, with its cobbled streets, is a charm.

Sesimbra: A classic fishing town. The seafood here? Top-notch! I've tasted some of the best fish dishes in my life in this very place.

Praia de Caxias: Perfect for a calm, lazy day by the sea. The sunsets? To die for!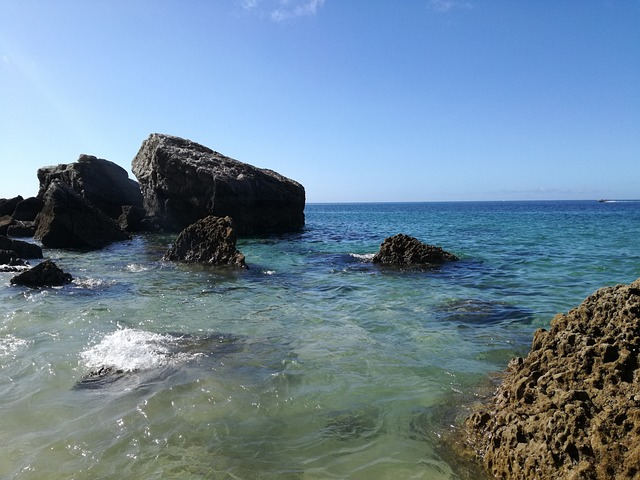 So, there you go, these are some of the most beautiful beaches out there. Trust me, a trip to these towns will give you stories to tell and memories to cherish!
Travel Tips for Beach Towns Around Lisbon
Ah, the beautiful beach towns around Lisbon! I've had quite the adventures there, and along the way, I've picked up some nifty tips to make the journey smoother.
If you're planning a trip, here's my golden advice just for you:
Beat the Crowd: Want those pristine beach views without the masses? Go early in the morning, around 7 or 8 am. Trust me, I've had the best beach moments during these hours.

Pack Smart: The sun can be quite strong. I always bring:

Sunscreen: SPF 30 or higher. I learned this the hard way!

Hat & Sunglasses: Essential for protecting those peepers.

Reusable Water Bottle: Gotta stay hydrated, right? Plus, it's eco-friendly.

Learn a Bit of Portuguese: While many folks speak English, learning a few Portuguese phrases goes a long way. I remember saying "Obrigado" (Thank you) and the smiles I got!

Local Etiquette: Respect is universal. Always:

Wait in lines. Like at those mouth-watering gelato stands.

Say 'please' ("Por favor") and 'thank you'. It's magic.

Keep the beaches clean. If I had a candy wrapper, I kept it till I found a bin.

Money Matters: Most places accept cards, but I found some local markets and smaller cafes where only cash did the trick. So, always keep a bit of Euro on hand.

Stay Connected: Public Wi-Fi spots are common, but they can be slow. I got a local SIM card. It cost me around 10 Euros, and it was super helpful, especially for navigation.

Transport Tips: If you're using public transport, off-peak hours between 10 am and 4 pm are less crowded. And if driving? Make sure to check parking options beforehand. Some beaches get packed!
Remember, it's the little things that can make a big difference in your travels. With these tips in mind, you're all set for a fantastic beach town adventure near Lisbon! Safe travels, my friend!
Conclusion
Portugal's coastline, especially around Lisbon, is a treasure trove waiting to be discovered. Each beach town has its unique charm, stories, and flavors.
Whether you're a seasoned surfer, a culinary explorer, or just someone seeking a sun-kissed retreat, these towns promise experiences that'll make you fall in love over and over again.
So, pack your bags, bring that sunscreen, and dive into the adventures that await in the best beach towns around Lisbon! Safe travels, and may you create memories as cherished as mine!
FAQs
How long should I stay in each beach town?
From my experience, a day trip can cover the basics. But if you're like me and love to explore every nook and cranny, consider spending 2-3 days in places like Cascais or Ericeira.
Are there accommodation options in these towns?
Absolutely! From boutique hotels to cozy guesthouses, there's something for every budget. In Ericeira, I once stayed in a charming B&B just a 5-minute walk from the beach.
Is it safe to swim in the beaches?
Most beaches are safe, but always be cautious. Some, especially those popular for surfing like Guincho, can have strong currents. Always look for safety signs and, when in doubt, ask locals.
What's the best season to visit?
Summer, from June to August, is warm and sunny. However, I've visited in the shoulder months like May and September and found the beaches less crowded and the weather still pleasant.
Can I rent surf equipment in the surf towns?
Yes, places like Ericeira have numerous surf shops. I remember renting a board and wetsuit from one of them, and they even offered beginner lessons.