In the winter, the Algarve has mild and pleasant weather with short days and tourists can enjoy lower prices and fewer crowds. The best things to do in the winter in Algarve are:
Revel in a kayaking tour
Go surfing
Have fun shopping
Go adventure hiking
Visit a winery
Enjoy a sunset
Taste Portuguese liquor
Stand at Cabo de Sao Vincente
Explore the towns
Go boardwalking
Enjoy a boat trip
the best places to stay during your Algarve winter holidays are:
Faro
Lagos
Sagres
Albufeira
Portimao
Visiting the Algarve in winter is the perfect escape from cold, dull days. Boasting stunning beaches and pleasant weather with fewer people around, it is an excellent destination for those looking to get away from their mundane routine. Not only will you experience beautiful sunny days on its spectacular shores, but also enjoy a myriad of activities that make this place ideal during colder months, all at lower prices! So grab your bags and embark upon this journey towards experiencing unique wonders of wintering in the Algarve!
Key Takeaways:
Explore the Algarve in winter for a peaceful and affordable escape with mild temperatures, lower prices & fewer crowds.
Enjoy stunning coastlines, charming towns & historic sites while discovering hidden gems!
Pack layers and go kayaking, surfing or visit wineries to experience Portugal's unique culture!
Visiting the Algarve in Winter - What to expect
You can expect lower prices and fewer crowds when visiting the Algarve in winter.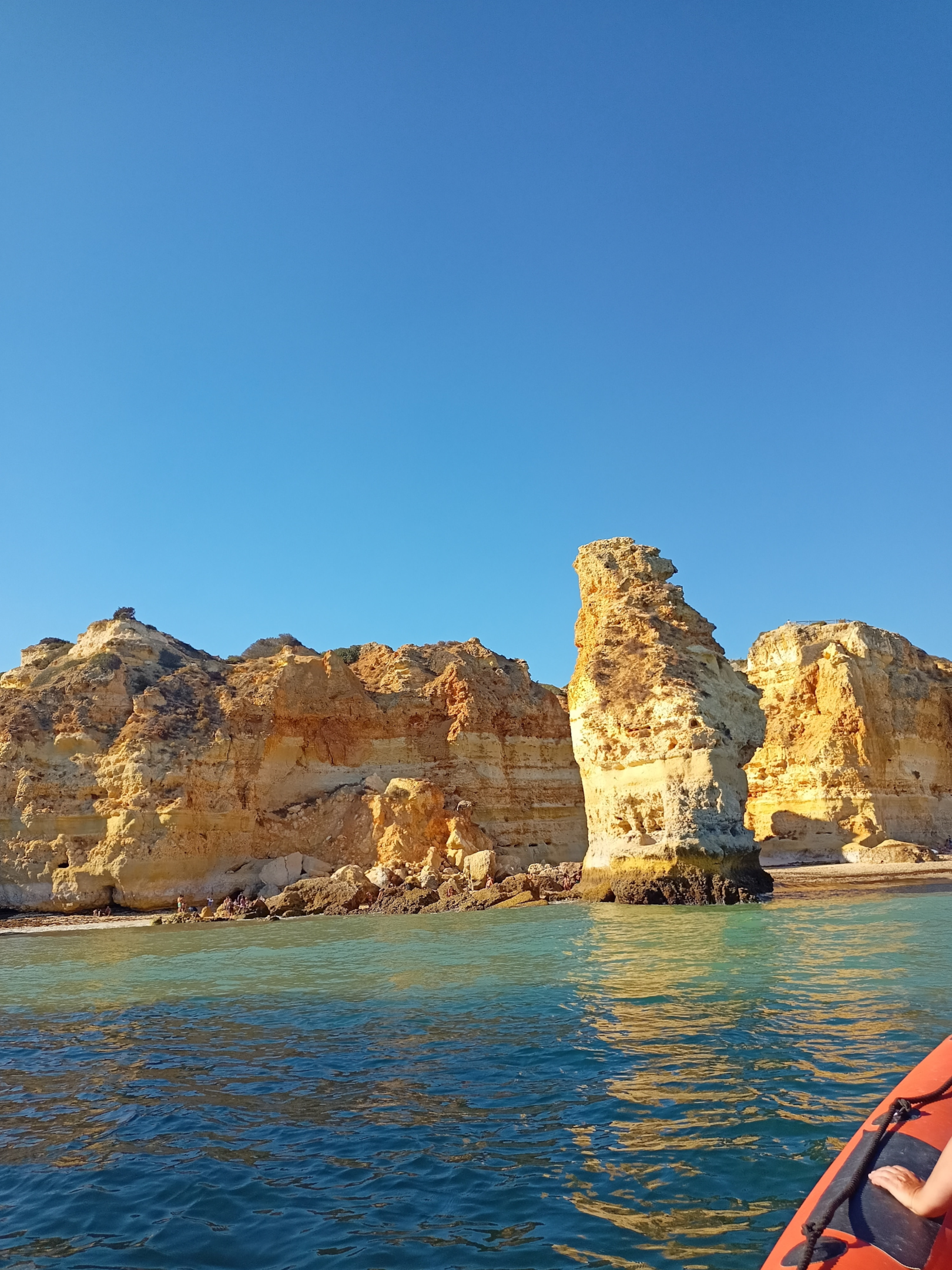 If you're looking for a peaceful, affordable getaway during winter, the Algarve is your place. Here the weather remains mild and enjoyable with temperatures ranging from 9°C to 18°C. Making it one of Europe's sunniest destinations throughout this season!
To its other attractions, travelers can explore over 100 magnificent beaches along the west coast region, which are usually less crowded than in high summer seasons when they become jam-packed by visitors coming here from far away locations. This makes exploring them much easier during their winter months stay at the Algarve as well!
Lower prices
The Algarve stands out with its low prices in the colder months. For example, one can find accommodation for €37 a night and luxury hotels up to 50% cheaper during winter vacation.
Traveling through this part of Portugal is even more budget-friendly when you rent a car starting from just €18 daily over all seasons throughout the year!
Fewer crowds
Traveling to the Algarve during off-season means there will be fewer people, no waiting lines and a more tranquil atmosphere. Although some shops and eateries may not operate in winter, it is still possible to find small local restaurants that offer authentic experiences while exploring towns such as Albufeira, with its virtually deserted beaches you can savor serenity. Visiting these beaches provides endless opportunities for uncovering hidden gems even during this low season when crowds are much less frequent than usual.
Weather in Algarve in Winter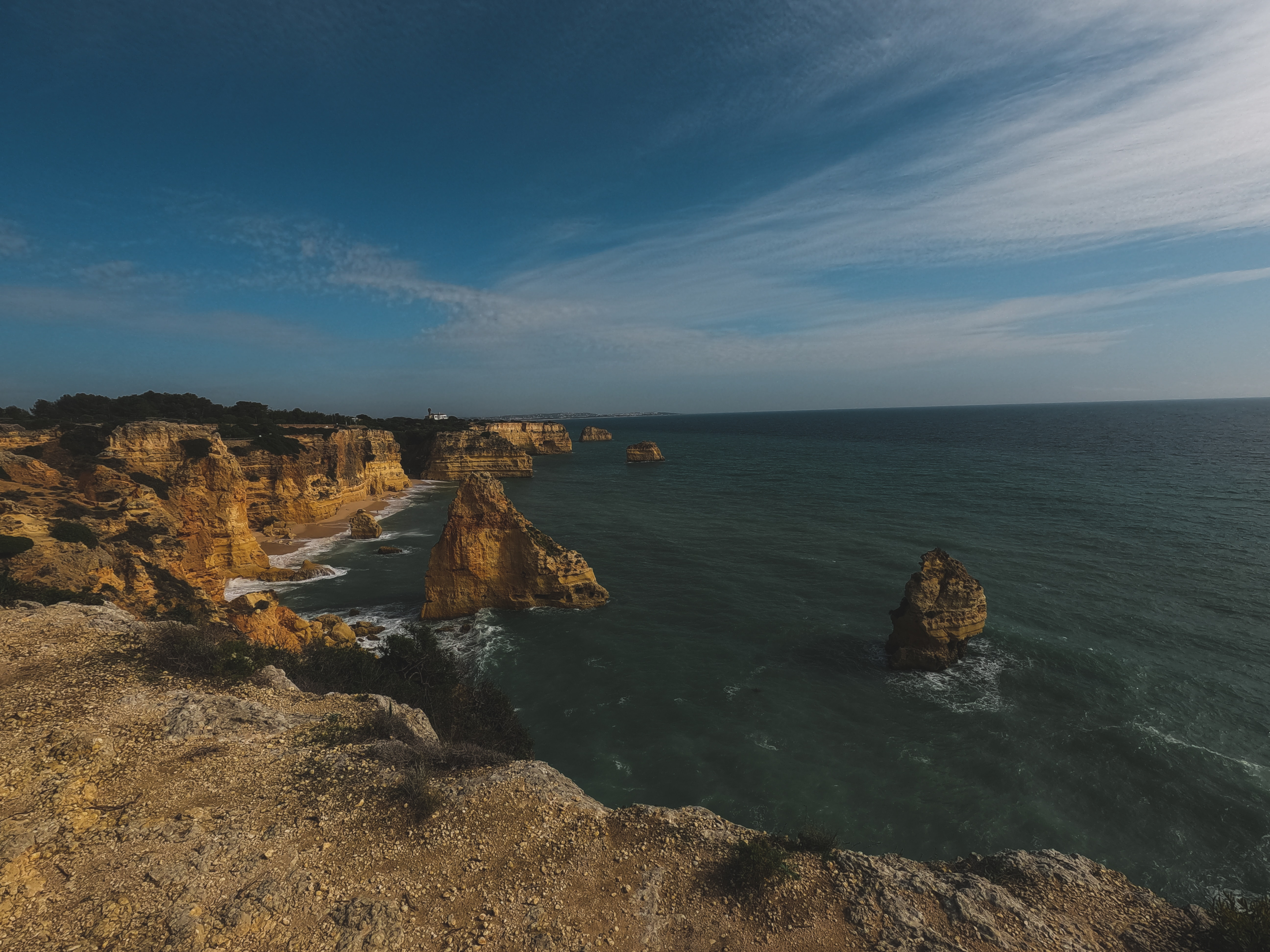 The weather in the Algarve in winter is mild and pleasant, with average temperatures ranging from 15°C to 18°C. The days are shorter, with around 5 to 6 hours of sunshine, but the sun still shines most days during the winter high season. There is a chance of rain, but it is usually light and sporadic. The sea temperature is also mild, around 17°C, so you can still enjoy swimming and sunbathing if you're feeling brave.
The Algarve serves as an ideal getaway for those wanting to escape chillier climates due to its mild winters and sunny days. With approximately 300 days of sunshine annually, it provides a pleasant break from winter weather with the opportunity to partake in outdoor activities while soaking up sights of fabulous scenery around you. Don't forget that although this is winter, there can be some rainy periods and gusty winds so always be prepared!
Where to go in Algarve in winter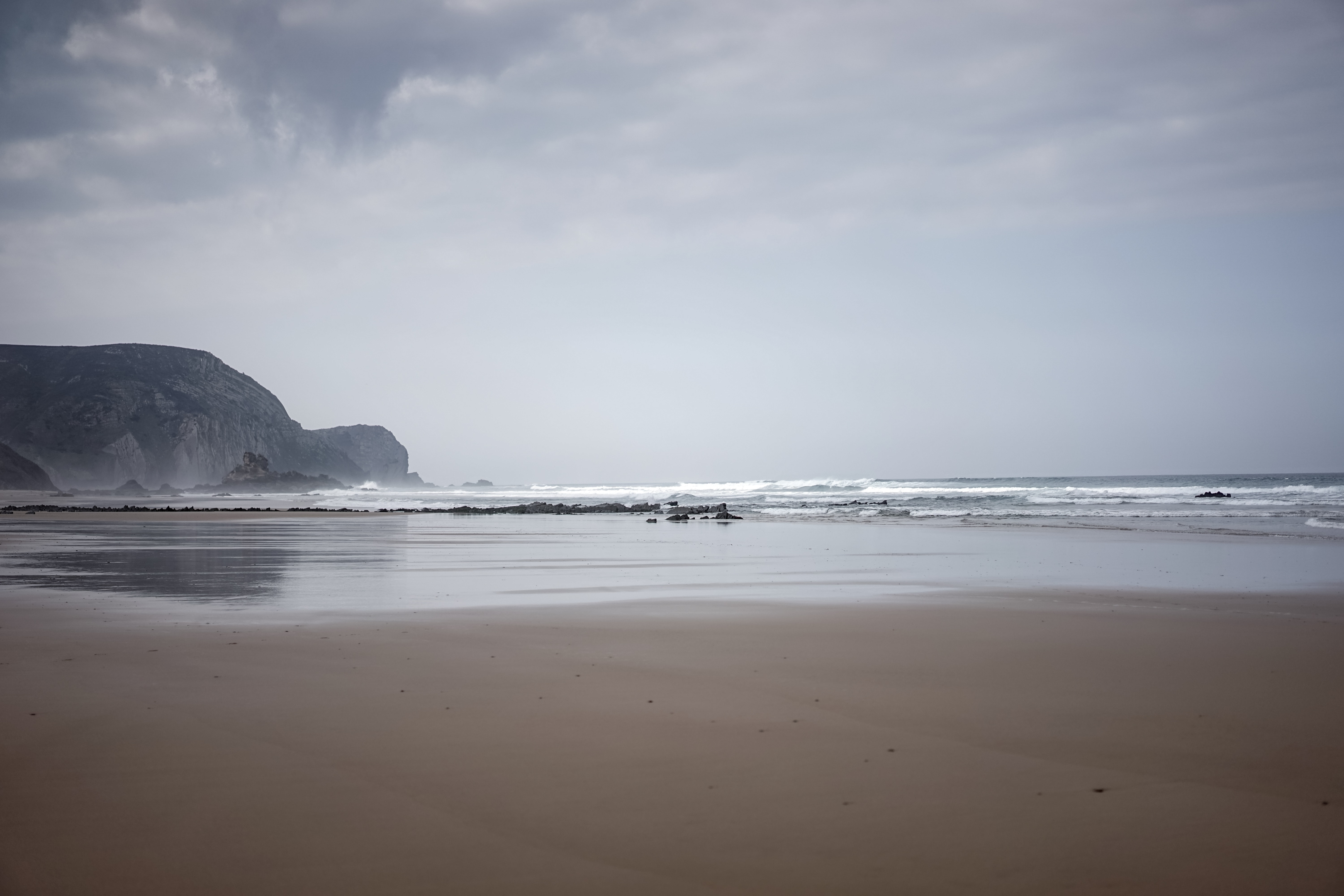 Winter is the perfect time to explore various parts of the Algarve, an area filled with exciting experiences and attractions. Faro, Lagos, Sagres, Albufeira and Portimao are all well worth a visit for their historic sites as well as beautiful beaches. With each destination offering something unique, you can create unforgettable memories discovering charming towns along breathtaking coastlines this winter trip in Portugal will be one that lasts forever!
Faro
A winter trip to Faro, the capital of the Algarve, is an excellent destination. It is surrounded by beautiful surroundings and holds a great deal of history within its charming streets - Cidade Velha (Old Town). Here you can find the Arco da Vila gateway and Municipal Museum, which are among the oldest museums in this region. Visitors may pay a visit to the Chapel dos Ossos decorated with bones as reminder for mortality experience or simply take pleasure from the Praia de Faro beach view! Visiting Faro during your holiday season will surely be worthwhile exploring all these captivating attractions.
Lagos
When visiting the Algarve during winter, Lagos is a destination that cannot be missed! It offers travelers history and stunning landscapes to explore. Take some time out of your trip to wander through its quaint cobblestone streets surrounded by whitewashed houses with vibrantly colored facades. Also don't miss important sites such as Forte Ponta da Bandeira, Igreja de Santo Antonio and Former Slave Market & Museum (Ncleo Museológico Rota da Escravatura). The city also hosts an exciting Farmers Market every Saturday where you can find local produce or handmade crafts unique for this region.
Just beyond town limits lies Ponta Da Piedade cliffs - offering gorgeous views - along with various hikes on the majestic hiking trail known as "Rota Vicentina". For those looking for rich culture infused in a mesmerizing backdrop, then visit Lagos while touring Portugal in wintertime- it will not disappoint!
Sagres
Located in the westernmost part of the Algarve, Sagres is popular for its beautiful weather and fantastic surfing waves. Perched on high cliffs is an old fortress you shouldn't miss out on – it has breathtaking views that show off both the Atlantic Ocean and stunning landscape all around. Exploring this place would make a wonderful winter vacation - especially considering that Cabo de So Vicente, mainland Europe's most southwestern tip, lies here! With excellent conditions offered by the open sea-side climate during cold winters, one can understand why people flock to visit these parts year round as their ultimate destination for any unique getaway.
Albufeira
Albufeira, situated in the Algarve and renowned as one of the best winter getaways, provides visitors with plenty to do. A perfect holiday destination during this time of year is strolling through its picturesque streets or exploring breathtaking sites like Praia de Arrifes and Praia do Castelo on a tuk-tuk ride. Although some shops may be closed due to off season circumstances, it's still possible to find local cafes serving delicious regional cuisine throughout Albufeira providing a blend between culture, nature and history for your ideal winter trip.
Portimao
Discover the coastal charms of Portimao located in southern Algarve for your winter holiday! Praia da Rocha and Alvor are two particularly beautiful beaches to explore. Take a stroll through the historic Ribeirinha district or visit the Museu de Portimo as well as Megalithic Monuments of Alcalar.
Make sure you try some delicious seafood from local restaurants while on vacation here - it's one way to truly experience all that this excellent destination has to offer during an unforgettable algarve winter getaway!
Portimao
Portimao was a lively spot on my first Algarve road trip journey. This town is bigger, with more buildings and streets to explore. I headed straight to the beach, which is about 2 kilometers long. Big, right?
Surfing here was a joy. I saw around 15 surfers catching waves. They ranged from 2 feet to a whopping 5 feet! My comfort zone? Definitely the smaller ones.
After my surf, I wandered around. There's a cool riverside area with cafes. I grabbed a sandwich and watched boats sailing by. They have these cool markets too, selling fruits, fish, and pottery items.
Albufeira
Next stop, Albufeira! This town is a blend of old and new. There are cute, narrow streets and also big modern areas. The main beach is where I tried to surf. There were about 20 surfers, all enjoying the 3-foot waves.
I explored the old town later. Lots of shops here, selling things like leather goods, clothes, and toys. I tasted some local pastries too. Yum!
Faro
Ah, Faro! It's the capital of the Algarve region. This city is bustling with activity. Besides the historical buildings and cool parks, there's a lovely beach area for surfers.
I gave surfing a try here. The waves? They averaged about 3 feet. Great for beginners. There were around 12 other surfers in the water.
Afterwards, I strolled in the city. There's this old wall and some ancient buildings. Really cool to see. They have museums too. And the food? Delicious. I tried a local seafood dish. So fresh and tasty!
Where to stay in the Algarve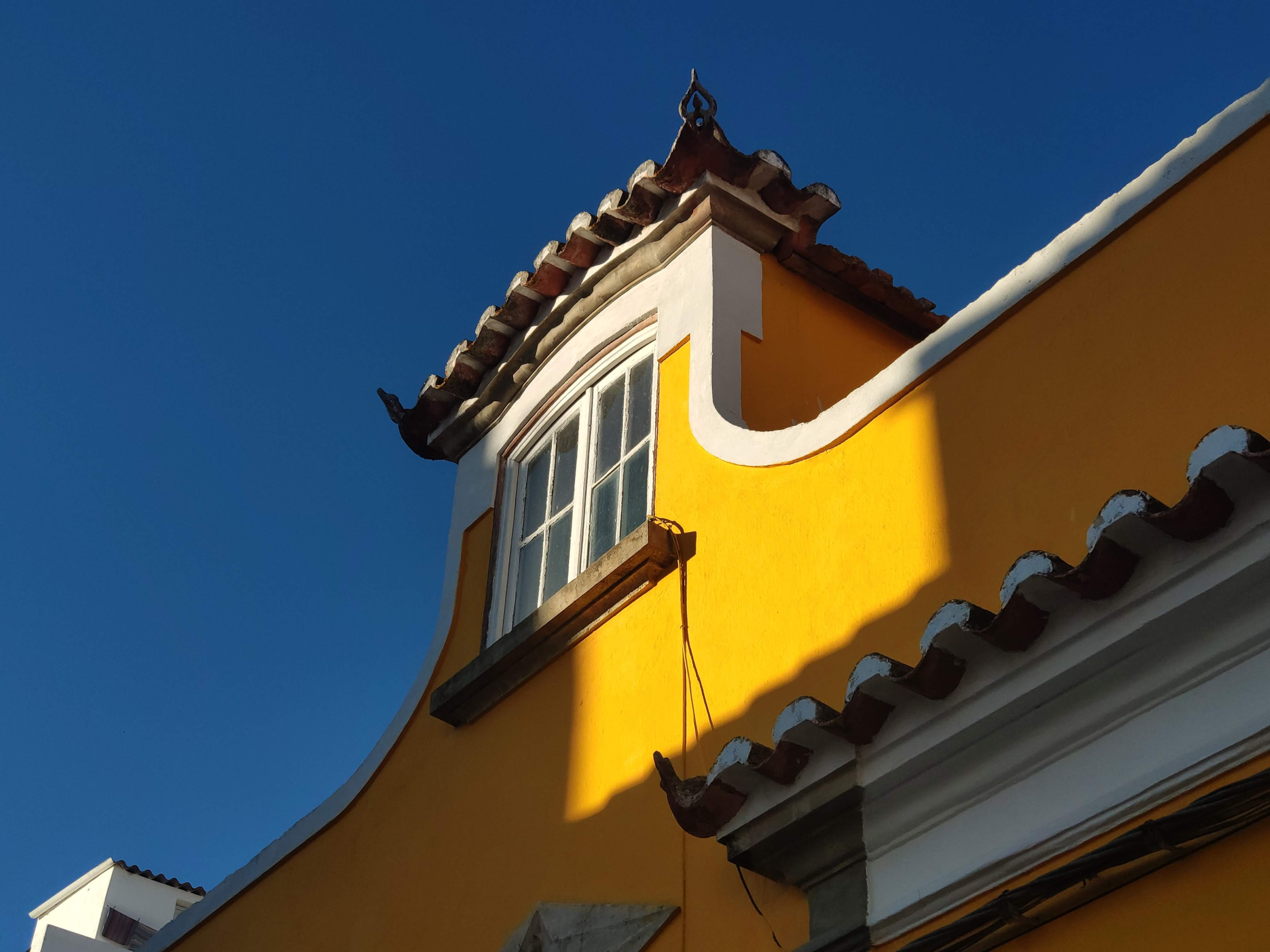 The Algarve has a large variety of lodging options for travelers, whatever their needs or budgets. From luxurious hotels and economical hostels to family-run resorts, there is surely an ideal spot you can stay in during your winter holiday in the Algarve.
Whether you like the hustle and bustle found at Lagos or want something more peaceful such as Sagres, this region offers various warm places that make it feel just like home while spending time here over winter.
How to get around Algarve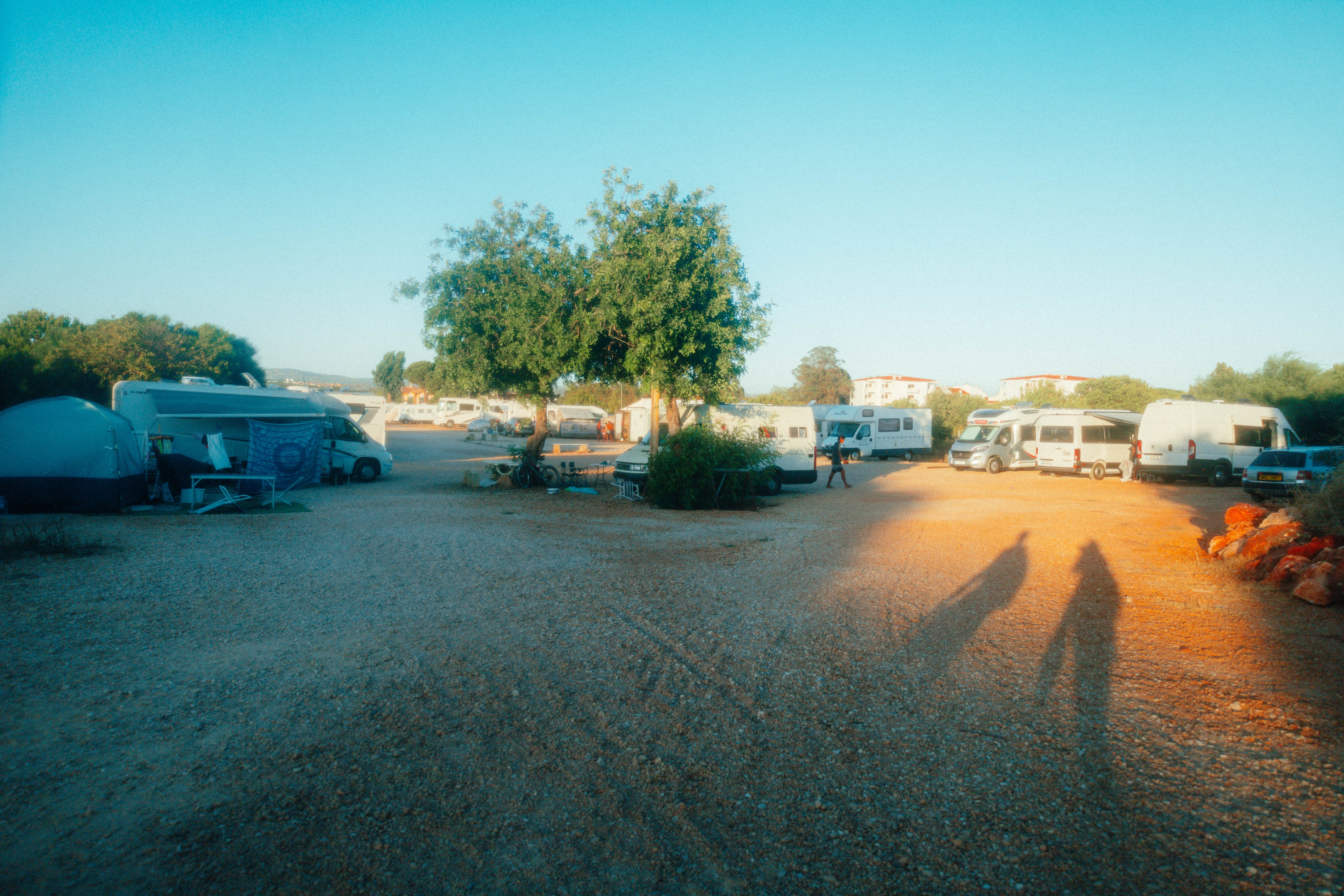 A car rental is essential to getting the most out of a winter visit to the Algarve. With your own set of wheels, you can check out stunning beaches and bustling tourist sites in an unhurried manner.
While public transport options such as buses or trains are available, having a vehicle provides more freedom when exploring its beautiful coastlines and hidden gems that will make for unforgettable experiences during the colder season.
Things to do in Algarve in winter
A winter excursion to the Algarve promises an array of attractions and activities. From paddling adventures, surfing lessons or shopping trips, there's plenty for travelers to do during the colder months in this region. Beyond these activities lies a wealth of secluded beaches just waiting to be explored – perfect for visitors looking to get away from it all!
If you're after something a little more social, however. Why not try visiting one of many charming towns? It could also be worth checking out nearby wineries too - allowing you to explore Portugal's culture. While tasting some local treats along the way!
Whatever your preferences may be, spending time on its majestic coastal shores is guaranteed no matter what season you visit in: with unrivalled scenery around every corner – nothing quite beats exploring those captivating Portuguese beaches come rain or shine!
Revel on a kayaking tour
When visiting the Algarve, a highlight of your winter holiday would be taking a guided kayaking tour and exploring the renowned Benagil Cave. This remarkable underground structure is best accessed through the Atlantic Ocean's crystal-clear waters, so it becomes especially intriguing in wintertime!
The charm of this cave can only truly be appreciated when gliding along its majestic walls on one of these magical tours. For anyone looking for unique experiences during their stay in Portugal's southernmost region, make sure you add Benagil Cave to your list of must-see attractions!
Go Surfing
For any winter traveler, the Algarve is a great destination for surfing. This region boasts warm weather in winter and summer months and some of the best waves on offer - they are suitable whether you're new to this sport or already an expert. Tonel Beach has surf schools where one can attend lessons as well as rent out equipment if needed. Don't miss your chance to experience amazing wave riding during your stay in the Algarve over winter!
Have fun shopping
While in the Algarve during the winter season, be sure to visit some of its picturesque villages and take home a hand-crafted ceramic piece as souvenir. You will come across many pottery shops that display unique pieces painted by local artisans - an amazing way to experience this region's culture first-hand.
Why not invest your time exploring these charming towns while also embracing their tradition by purchasing one of Portugal's exquisite ceramics? Doing so gives you something special from your Algarve winter trip, all while supporting artisanal craftsmen who've been creating such wonderful items for centuries!
Go adventure hiking
Winter is an ideal time to explore the gorgeous natural scenery of the Algarve on foot. Thanks to its mild weather and picturesque landscapes, it's a great place for hiking lovers seeking some adventure. There are numerous trails available such as Rota Vicentina with routes ranging from coastlines walking paths up to inland treks, all perfect spots for putting your climbing boots into practice! So don't hesitate any longer: this winter go visit this unique region and enjoy discovering every corner while trekking around in total serenity.
Visit a winery
During your winter vacation, don't miss out on the chance to explore Algarve's renowned wine regions and taste a selection of local wines from over 30 producers and 2,000 vineyards. Take time to visit wineries like Quinta dos Vales Wine Estate or Quinta Do Frances Winery for an immersive experience in their processes as well as sampling delicious offerings. Discover what makes this region special when it comes to its prosperous viticulture culture!
Enjoy a sunset
Ponta de Piedade is one of the most attractive rock formations in the Algarve and it's an ideal place to admire a mesmerizing sunset. The sky turns into a breathtaking variety of colors when the sun sets, forming memories that are sure to last forever.
Free parking is available so you can relax there after all your sightseeing adventures for magnificent sights of this region!
Taste Portuguese liquor
Take a winter trip to the Algarve and sample some traditional Portuguese drinks, including medronho, an aromatic fruit brandy made from fermented berries native to this region. The strong yet sweet flavor of the local spirit is sure to provide you with a unique experience that allows you to immerse yourself in the regional flavors Portugal has on offer. Make it an unforgettable visit by indulging in these delightful libations!
Stand at Cabo de Sao Vincente
Explore the legendary cape of Saint Vincent, known as Cabo de Sao Vincente. Admire its views of the vast Atlantic Ocean and tall cliffs that guard it on all sides - this area is not only renowned for being mainland Europe's most southerly point but also provides a magnificent sight to behold from the Algarve's perspective.
Head towards Cape St. Vince lighthouse at its extreme, where you can witness an incredible landscape comprised by the south coast extending far into distant horizons!
Explore the towns
If you are looking for the perfect winter trip, exploring the towns and villages of the Algarve is an amazing choice. Delightful places like Tavira, Monchique or Loule offer captivating castles plus old city centres to explore while wandering along its narrow streets, getting a sense of history everywhere as well as visiting local markets that make it even more special. It's such an incredible opportunity to have a deep contact with regional culture and enjoy all this area has in store during wintertime!
Go boardwalking
Take a leisurely walk along the Carvoeiro to Algar Seco boardwalk and enjoy spectacular vistas of Portugal's unique rock formations. In winter, this idyllic stroll gives you breathtaking ocean views while allowing you to inhale the clean seaside air as part of your holiday experience.
Traveling on this beautiful path can be an incredibly peaceful way to admire nature during your visit in autumn or winter. Something that any visitor should make sure not miss!
Enjoy a boat trip
Exploring the gorgeous Algarve coastline by boat is a great way to fully experience its natural beauty. With over 100 miles of shoreline, there are plenty of options available when it comes to planning a captivating excursion on the water – from dolphins spotting in Lagos and seeing hidden caves around Benagil. Those that prefer taking a road trip can also enjoy different perspectives with an Algarve journey!
Whether you choose one mode or another, consider booking some boat trips tailored for every traveler's desires so that all sights may be thoroughly admired during your stay.
Beaches in the Algarve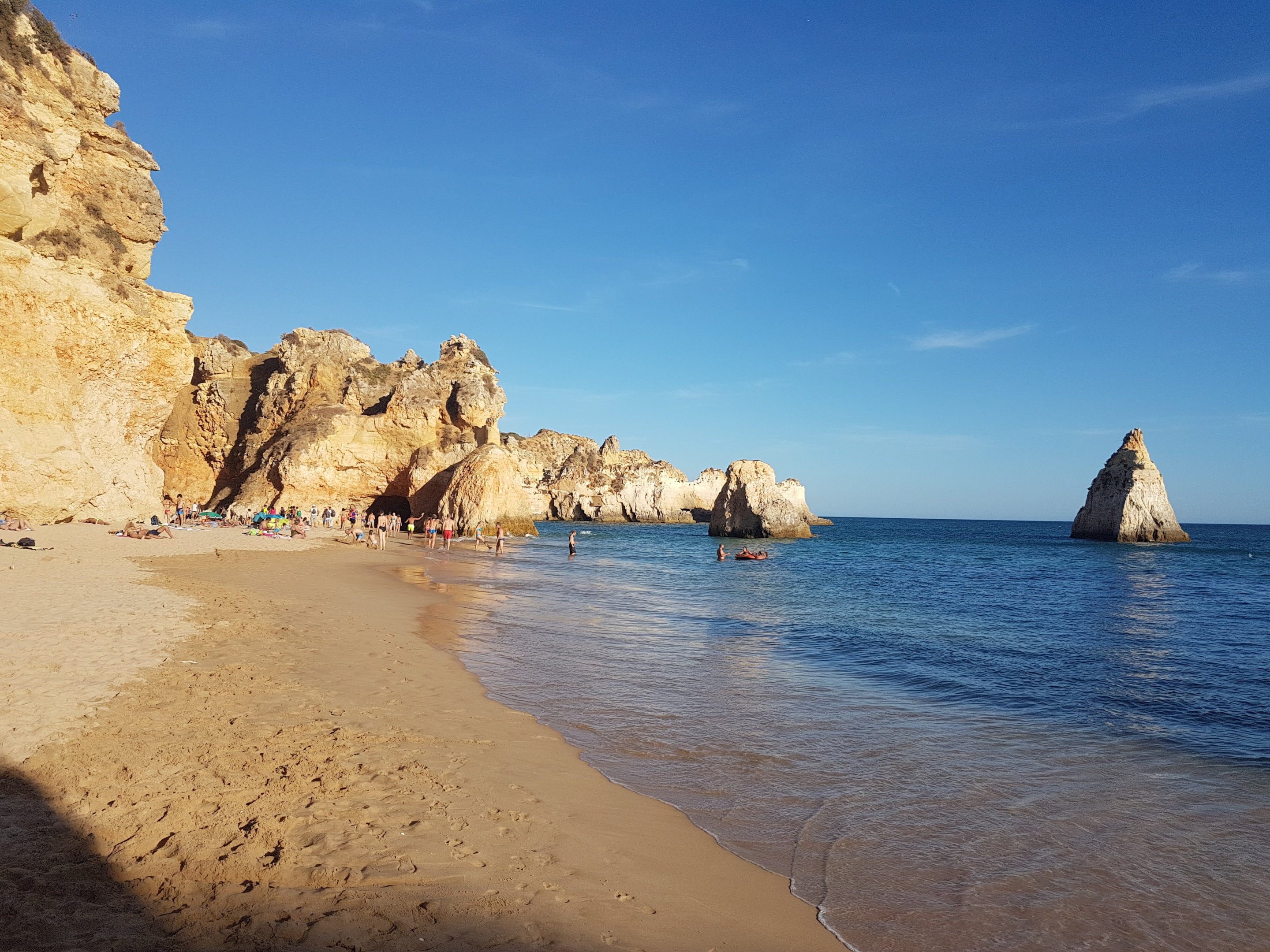 During your Algarve winter weather visit, don't miss the opportunity to experience Algarve's beautiful beaches. From Praia de Dona Ana and Camilo to Benagil Beach with its spectacular views, each of these locations offer something unique for you to explore even though swimming in this season might be too cold. Appreciate the region's natural beauty by taking a stroll along any of them!
Tips for visiting Algarve in winter
For a remarkable winter trip to the Algarve, try something different than the usual - indulge in Portuguese gastronomy, enjoy various water activities and support local businesses. By exploring its varied culture and picturesque landscape, you will certainly create lifelong memories while recognizing all that this region has to offer with a greater appreciation of Algarve's inhabitants.
Explore beyond the beaches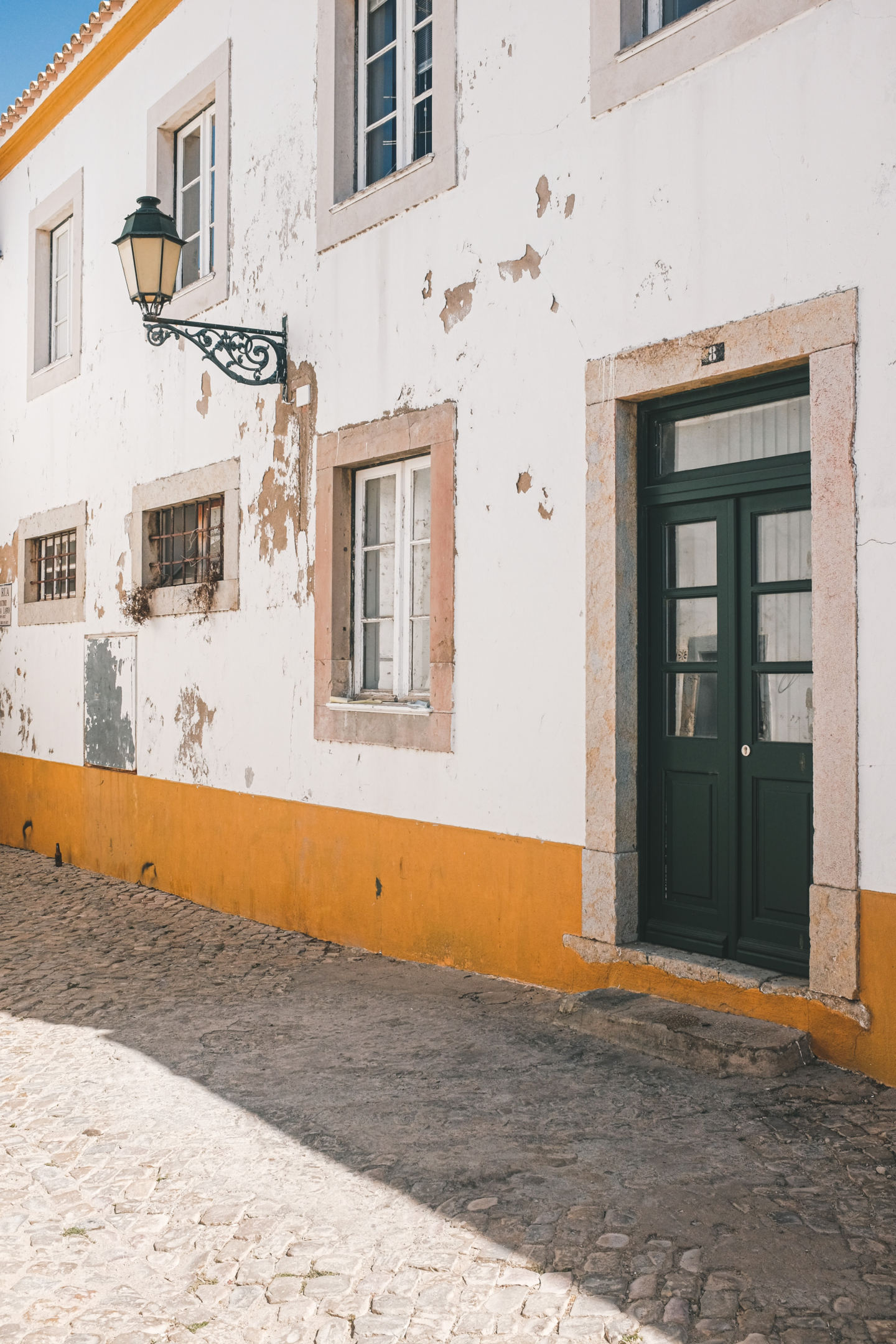 The Algarve is known for its stunning beaches, but the region has much more to offer during winter. From historical spots and vineyards to towns featuring impressive castles, all these unique attractions will help you fully immerse in local culture and history. Going beyond merely sunbathing on the beaches of this part of Portugal provides a truly enriching experience that reveals little-known gems along with glorious stretches of sand!
Get into the water
The Algarve in winter offers a wide selection of water activities to explore its amazing coastline and crystal clear seas. From kayaking, stand-up paddleboarding to boat trips, there are plenty of opportunities for an unforgettable aquatic adventure despite the chilly temperatures during this season.
You should not miss out on all these marvelous experiences waiting for you!
Taste Portuguese cuisine
Experience the unique tastes of Portuguese cuisine during your winter vacation in the Algarve. Enjoy local seafood dishes, fiery piri piri chicken and classic desserts like pastel de nata or arroz doce.
A journey to the Algarve wouldn't be complete without sampling its culinary delights. Savoring regional specialities is a great way to get close to the culture!
Where to stay in the Algarve in winter
For your winter getaway in the Algarve, there are a number of lodging options to fit all preferences and budgets. From luxurious hotels located in Lagos to budget hostels situated near Faro or the family-friendly resorts at Portimao - you're sure to find the ideal place for your stay.
No matter which destination is chosen by you, one thing remains certain. You will enjoy a holiday surrounded by beautiful views as well as warm hospitality from locals!
What to pack for winter in Algarve
For your winter trip to the Algarve, you should be well-equipped with clothes for any kind of weather. Pack lots of layers - coats and long trousers if there's a chill in the air or lighter pieces when temperatures are warmer. With this apparel, you'll be able to make full use of all that is available during an extraordinary winter escape!
Summary
For an unforgettable winter holiday, the Algarve provides visitors with stunning beaches and quaint villages to explore. Boasting mild temperatures all season long, its remarkable landscape ensures a truly memorable vacation experience where guests can marvel at nature's beauty while enjoying fun activities for everyone. So if you're ready for adventure this winter why not consider heading out to enjoy everything that the sunny shores of the Algarve have in store?
Frequently Asked Questions
Is the Algarve nice in the winter?
For a winter escape from the chilly and dreary climate of Northern Europe, there is no better place to spend it than in the Algarve! Here you can bask in temperatures averaging 18 degrees with plenty of sunny days as well as beautiful beaches and mountains. Experience this blissful Portuguese sunshine during your winter retreat. From stunning coastlines to unforgettable mountain views, the Algarve has something for everyone who wishes for some sun-soaked relaxation on its sandy shores or adventurous explorations outdoors.
How cold is the Algarve in winter?
Winter is a great time to visit the Algarve. Temperatures remain comfortable with highs of 15°C and sun shining for up to 10 hours each day, while humidity levels stay around 60-75%, making it an ideal holiday spot. If you're looking for some winter sunshine by the beach or active outdoor activities, this region has plenty to offer all year round!
Where is the warmest part of the Algarve in winter?
For the ideal winter escape, why not try heading east in the Algarve. You can expect warmer temperatures and little wind from Salema to the Spanish border. All you need for a perfect getaway is right here - so don't wait any longer!
Can you swim in Algarve in December?
It is possible to swim in Algarve's beaches in December, although the sea water temperature can be as low as 62°F.
What is the weather like in the Algarve during winter?
The Algarve enjoys mild winters with temperatures ranging between 9°C and 18°C and plenty of sunshine.