Choosing between Lagos and Albufeira depends on your preferences, with Lagos offering natural beauty, historic charm, and outdoor adventures, while Albufeira provides a lively atmosphere, family-friendly attractions, and vibrant nightlife.
Hey there, fellow travelers! I'm excited to share my journey with you, exploring two fantastic destinations along Portugal's stunning Algarve coast: Lagos and Albufeira.
These charming coastal towns have left an indelible mark on my travel memories. In this article, I'll take you through the highlights of Lagos and Albufeira, sharing my personal experiences and insights.
Traveling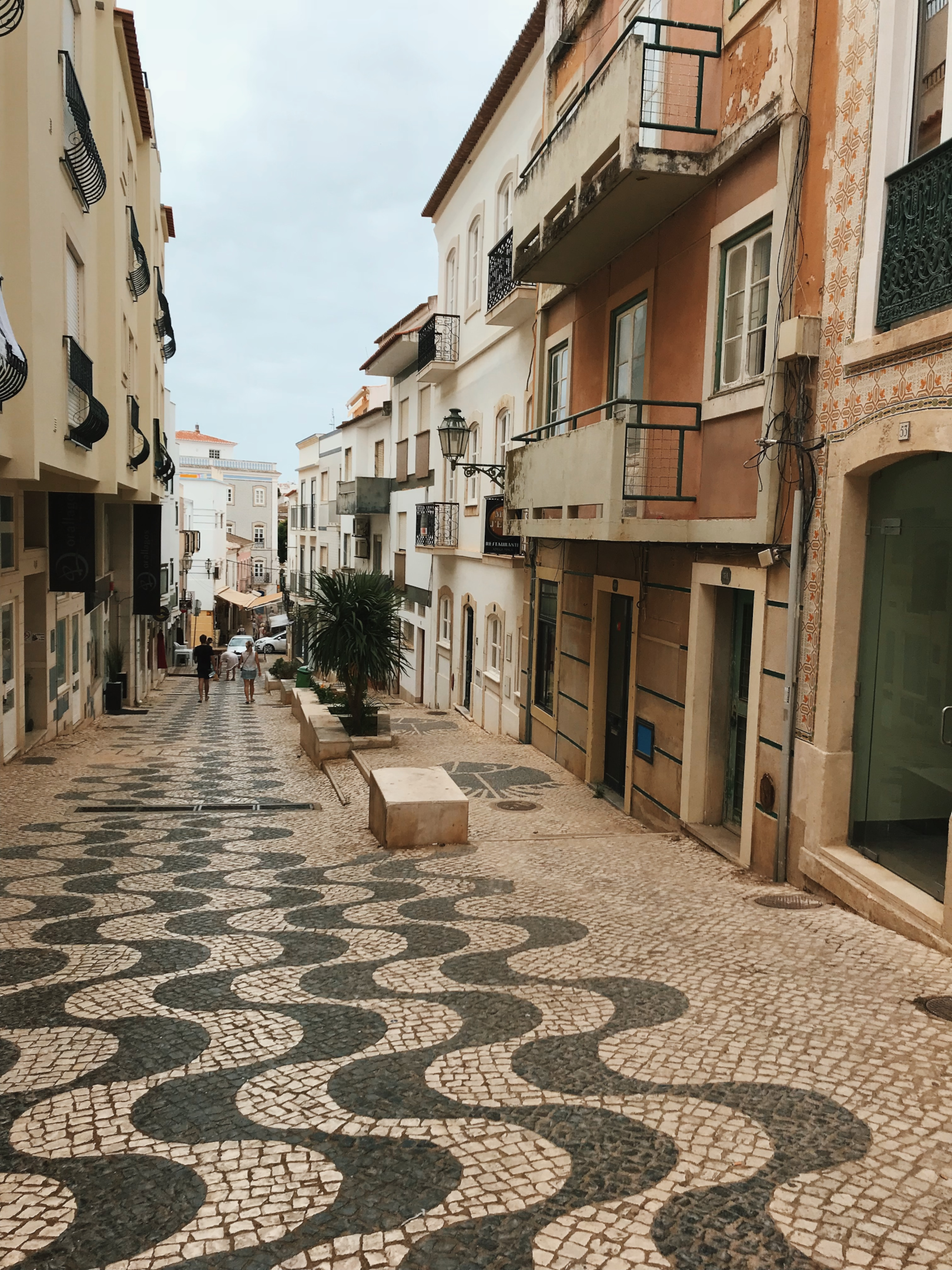 Lagos
My journey to Lagos was surprisingly smooth. I took a direct flight from London to Faro Airport. The flight lasted about 3 hours.
After landing, I hopped onto a train to Lagos. The train journey, which took about 2 hours, was scenic with beautiful landscapes.
Albufeira
For Albufeira, I flew into the same Faro Airport. But instead of the train, I took a shuttle bus directly from the airport.
It took just about 40 minutes to reach Albufeira. So, if you're short on time, Albufeira might be closer for you.
Getting around
Lagos
In Lagos, walking is your best friend. The town is small and cozy. Most of the sights are close together, just a walking distance away. I walked around 5 to 7 kilometers a day, discovering hidden gems like cute cafes and shops.
However, when my feet got tired, I used the local bus. The rides were cheap, only about 1.50 euros a trip.
Albufeira
Albufeira was slightly different. The town is spread out, and the hills can be challenging. I took taxis a few times, especially to the marina and old town.
Each ride cost me around 5 euros. But, I also used the tourist train—a fun way to see the sights. Kids love it. It's like a toy train, with stops at all the major attractions.
Atmosphere
Lagos
Lagos has this relaxed and calm vibe. Everywhere I went, from the beaches to the town square, it felt peaceful. I remember sitting by the marina, listening to the gentle waves. It makes for a relaxing beach holiday.
There were families with kids, couples, and solo travelers like me, all enjoying the sun and sea.
Albufeira
Albufeira felt a bit more bustling. The streets were lively, with music and laughter. At night, the town came alive with street performers and music.
The beaches were busier too, stunning beaches surrounded with lots of water sports and activities. If you like a mix of relaxation and excitement, Albufeira's atmosphere might be perfect for you.
Culture
Lagos
Lagos oozed with Portuguese charm. I visited three churches, and each had its unique architecture and history. The locals were friendly and always eager to share stories.
At the market, vendors sold handcrafted items like pottery and jewelry. And oh, the food! I had sardines grilled fresh by the sea, and they were delicious.
Albufeira
Albufeira had a blend of old and new. The old town, with its cobblestone streets and ancient churches, felt like stepping back in time.
But head to the Strip, and you'll find modern bars and nightclubs. I met many locals who taught me a dance or two.
And the food, just like Lagos, was a treat. I tried piri-piri chicken, and let me tell you, it was spicy but oh-so-tasty.
Nature
Lagos
Lagos is a nature lover's dream! I started my outdoor adventure at the Ponta da Piedade cliffs. The view? Breathtaking.
I saw rock formations and sea caves that looked like they were straight out of a postcard. To get up close, I took a boat tour, and it cost me around 20 euros.
Then, there were the best beaches around. My favorite? Praia Dona Ana. The golden sand and clear blue water were perfect for a day of sunbathing.
Oh, and there are four main beaches in Lagos. All unique, all beautiful. Think sea arches, coves, and even some hidden spots!
Albufeira
In Albufeira, nature took a different twist. I visited the Zoomarine Park, which was a mix of a theme park and a zoo.
There were dolphins, seals, and even some tropical birds like parrots and flamingos. The entrance fee was 29 euros, but it was worth every penny.
For beaches, Praia da Falesia stood out. The red cliffs against the turquoise water looked magical. Plus, there were pine trees, adding a touch of green to the scenery.
Nightlife
Lagos
Nightlife in Lagos is cozy. I spent most evenings at small bars, listening to live music. Most places had acoustic guitarists playing, setting a relaxed mood.
One spot I loved was the "Three Monkeys Bar." They had local singers, and sometimes, they even had jazz nights. Drinks? Mostly wines and beers, each costing around 3 to 5 euros.
Albufeira
Albufeira was vibrant when the sun went down. The "Strip" was the place to be. It's a long street packed with bars, clubs, and restaurants.
The music was louder, and the crowd was energetic. I danced at Club Vida, where the DJ played top hits. Cocktails, like mojitos and margaritas, were popular here, costing around 6 euros each.
Food
Lagos
Lagos is a food haven! Seafood is the star. I tried dishes with octopus, shrimp, and clams. One of my memorable meals was "Cataplana."
It's a seafood stew made with tomatoes, peppers, and onions. For desserts, there were pastries like "pastel de nata," which are creamy custard tarts. Prices? A main dish would set you back around 10 to 15 euros.
Albufeira
Food in Albufeira was a mix of tradition and modern flavors. I dined at some beachfront restaurants, enjoying the sea view.
"Bacalhau a Bras" was a dish I kept ordering. It's made from codfish, potatoes, and eggs. For snacks, I often had "bolinhos de bacalhau," which are codfish balls. Super tasty! And just like Lagos, a meal would cost around 10 to 15 euros.
Lodging
Lagos
Finding a place to stay in Lagos was a breeze. I opted for a cute bed and breakfast named "Sunshine Haven." My room had a balcony that faced the sea.
Every morning, I'd wake up to the sound of waves. The cost? Around 60 euros a night. There are other options too.
From boutique hotels to budget hostels, you've got choices. For instance, the Marina Rio Hotel and the Lagos Youth Hostel are just a couple of popular places.
Albufeira
Albufeira offers a mix of modern resorts and traditional villas. I stayed at the "Golden Beach Resort." With three swimming pools and a spa, it was luxury!
My room cost about 100 euros a night. But if you're looking for something cozier, there are quaint guesthouses in the old town. Like the "Casa Albufeira" with its rustic charm.
Day Trips
Lagos
From Lagos, I took a day trip to Sagres, a historic town just 30 minutes away by car. It's home to the Cape St. Vincent, the southwesternmost point of Europe.
The lighthouse there is a must-visit. I also explored the Sagres Fortress, which has tales of ancient navigators.
Remember, there are many guided tours available. I paid about 40 euros for mine, which included transportation and lunch.
Albufeira
One of my favorite day trips from Albufeira was to Silves. It's a town with a rich history. Think medieval castles and cobbled streets.
I spent hours at the Silves Castle, imagining knights and battles. The journey took about 25 minutes by train. Another cool spot? The Quinta do Frances Winery, where I tasted some fantastic local wines.
Beaches
Lagos
Ah, the beaches of Lagos! They are truly a paradise. With golden sands and turquoise waters, I was in love. "Praia do Camilo" was a gem.
To get there, I walked down 200 wooden steps, and the view was worth every step. There are many beaches, like "Praia da Batata" and "Meia Praia." Each has its unique charm. Some are great for surfing, while others are perfect for just lounging.
Albufeira
Albufeira's beaches are bustling with activity. "Praia dos Pescadores" was my favorite. It's right next to the beach bars and old town, so after a swim, I'd grab a bite at a nearby cafe.
There are beach sports too, like volleyball and jet-skiing. If you're looking for quieter spots, "Praia da Coelha" and "Praia de São Rafael" are serene choices. Their hidden coves and clear waters are dreamy.
Restaurants
Lagos
Oh, the joy of finding a good restaurant! In Lagos, I stumbled upon "O Camilo." Nestled on a cliff, it offers not just tasty seafood but also a stunning sea view.
Their grilled octopus? To die for! Another favorite was "Real Portuguese Cuisine." Just as the name suggests, it was all authentic dishes.
I tried several dishes there, like "Arroz de Pato" (duck rice) and "Bifanas" (pork sandwiches). Most meals set me back around 15 euros.
Albufeira
In Albufeira, "Os Arcos" was my top pick. It's in the old town, and they serve the most delicious "Frango Piri-Piri" (spicy chicken). Another gem was "The Beach Basket." Right on the seafront, I enjoyed shrimp salads and fresh juices.
And for those with a sweet tooth, the desserts, like almond cakes and chocolate mousses, are a delight. Again, budget-wise, 15 to 20 euros would get you a hearty meal.
Hotels
Lagos
Hotels in Lagos have a homey feel. I stayed at "Casa Mae." It's a boutique hotel with a mix of modern design and rustic charm. The gardens were peaceful, and they even had a farm-to-table restaurant on site.
A night here cost about 80 euros. For budget travelers, "Lagos Central Hostel" is a good pick. Located in the heart of the city, it has dormitory rooms for as low as 20 euros a night.
Albufeira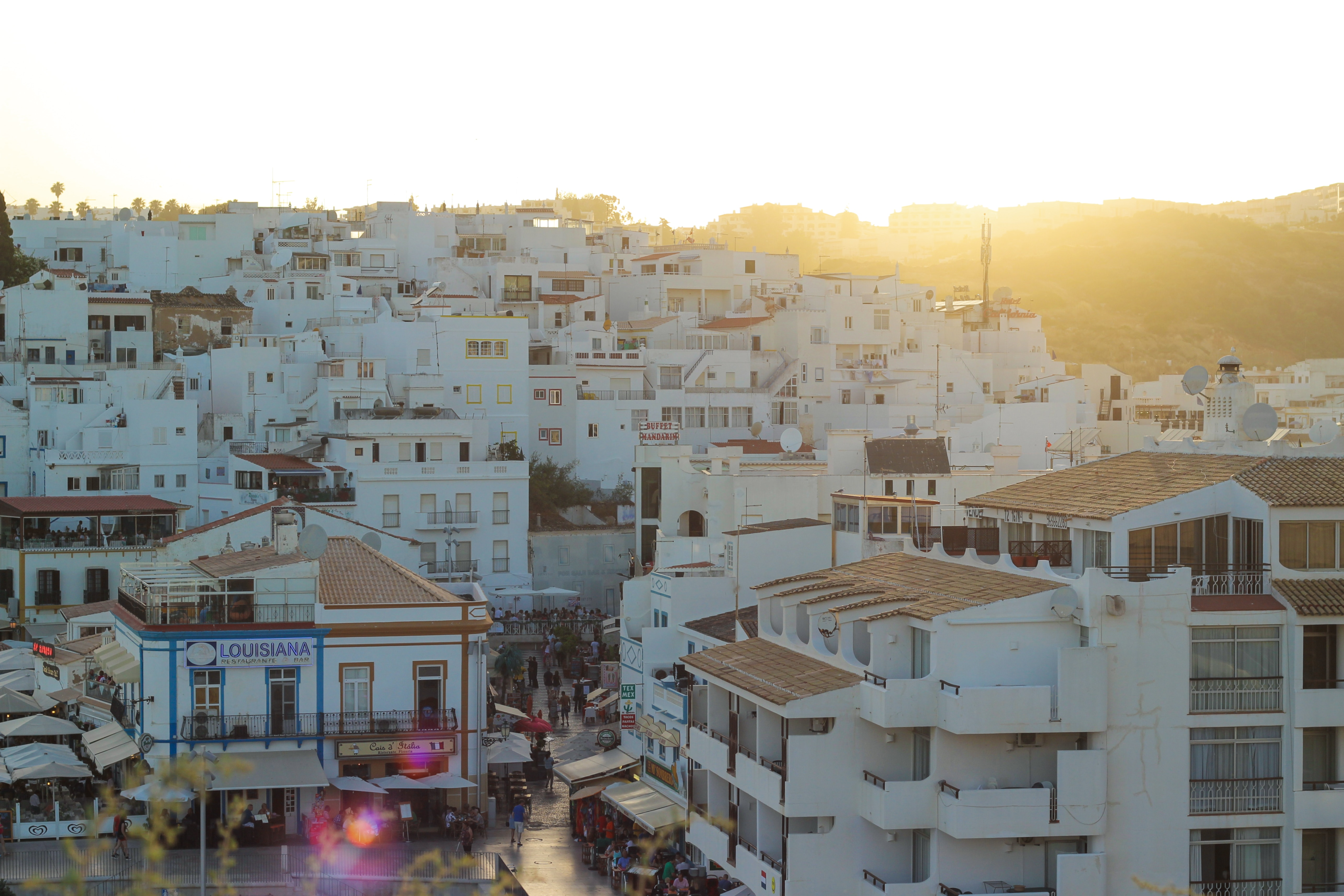 When it came to Albufeira, I chose "Belavista Hotel & Spa." Think luxury! Infinity pools, spa treatments, and rooms overlooking the ocean.
It was a splurge at 120 euros a night, but worth every penny. For those looking for something lighter on the pocket, "Rich & Poor Hostel" is a popular choice. It's cozy, colorful, and a dorm bed comes at around 18 euros.
Camping
Lagos
Camping in Lagos was an adventure! "Camping Turiscampo" was where I pitched my tent. It's a few kilometers from the city, surrounded by nature.
The campsite has showers, a swimming pool, and even a mini-market. For those without tents, they offer bungalows. Camping here cost around 10 euros per night, while the bungalows were about 40 euros.
Albufeira
Albufeira's "Camping Albufeira" is a camper's haven. With vast grounds, it's perfect for both tents and caravans. I loved the communal BBQ areas where I met fellow travelers.
There's also a pool to cool off during hot afternoons. The cost? Roughly 12 euros for a tent spot. If you're not into tenting, they've got mobile homes available for around 50 euros a night.
Size
Lagos
Lagos felt cozy. It's not too big, which I loved. I think the whole area is about 46 square miles. It was easy to get around and explore every nook and cranny.
Within a day or two, I felt like a local. There are tight-knit neighborhoods, like the historic center, where you can wander around for hours. It feels small, personal, and friendly.
Albufeira
Albufeira is a bit larger, spanning around 140 square miles. It's divided into the old town center and the new town areas.
The old town has those classic, windy streets while the new town is more modern with bigger roads and newer buildings. There's a bit more ground to cover here, but it's an exciting mix of the old and new worlds.
Surfing
Lagos
I had to try surfing in Lagos! The waves at "Praia do Amado" were fantastic. It's about 30 minutes away, but so worth it. Beginners, like me, and professionals, they all love it here. There are plenty of surf schools too.
I took a 2-hour lesson for 25 euros. My instructor was friendly, and by the end, I could stand on the board! Well, for a few seconds at least.
Albufeira
Albufeira isn't as famous for surfing as Lagos. But, I found a neat little spot: "Praia da Gale." The waves were milder, which was great for a newbie like me.
There's a surf school there too, where I rented a board for 10 euros an hour. Not as intense as Lagos, but still heaps of fun.
Traveling as a Family
Lagos
Lagos felt so family-friendly. There's a beautiful park, "Parque da Cidade," where I saw families having picnics. And remember those sandy beaches I talked about? Kids were building sandcastles, flying kites, and chasing waves.
There are also boat tours that take you to see dolphins. I remember one family getting super excited when a playful dolphin jumped right by their boat!
Albufeira
Albufeira shines for family trips. The "Zoomarine Park" was a hit. Not only are there dolphin shows, but they also have a water park section. Kids and adults, splashing around, having the time of their lives!
Then there's the "Albufeira Old Town Square." There, I saw street performers, like magicians and musicians. Kids gathered around, eyes wide in wonder. And those horse-drawn carriages? Every kid wanted a ride.
Things to do in Lagos
Lagos, oh Lagos! This charming coastal town in Portugal has so much to offer. During my visit, I discovered a treasure trove of activities that made my trip unforgettable. If you're planning a trip to Lagos, here are some must-do things to make the most of your visit.
Explore the Historic Lagos Old Town
First things first, start your journey by exploring the historic old town of Lagos. The cobbled streets, whitewashed buildings, and picturesque squares take you back in time.
Wander around the narrow alleyways, and you'll stumble upon hidden gems like local cafes and shops. It's a perfect place for a leisurely stroll, and don't forget your camera for those Instagram-worthy shots.
Visit the Stunning Beaches
Lagos boasts some of the most beautiful beaches in Portugal, and you can't visit without dipping your toes in the Atlantic. Praia Dona Ana is a favorite, with its golden sands and crystal-clear waters.
To get there, you'll descend a wooden staircase, which adds to the adventure. Meia Praia is another gem, stretching for kilometers, offering plenty of space to relax. And for those seeking adventure, try Praia do Camilo, where you'll descend a steep staircase to a secluded cove.
Explore the Ponta da Piedade
Prepare to be wowed by nature's artistry at Ponta da Piedade. This dramatic coastline is a short drive or boat trip from Lagos. Here, you'll witness towering cliffs, sea caves, and natural arches carved by the sea over centuries.
The views are breathtaking. Consider taking a boat tour to get up close and personal with these stunning rock formations.
Indulge in Watersports
If you're an adrenaline junkie or just want to try something new, Lagos is a watersports paradise. Surfing is a popular activity here, and you can catch some waves at Praia do Amado, known for its consistent surf. Kitesurfing and windsurfing are also big, thanks to the reliable winds along the west coast here. You can easily find surf schools offering lessons for beginners.
Take a Dolphin-Watching Tour
One of the most exciting experiences I had in Lagos was a dolphin-watching tour. These tours depart from the marina, and within minutes, you'll be out in the open sea, surrounded by playful dolphins.
It's a magical sight to see these intelligent creatures leaping out of the water and swimming alongside your boat. Remember to bring your camera to capture these moments.
Hike the Coastal Trails
Lagos offers some fantastic hiking opportunities along the rugged coastline. The Algarve Coastal Trail is a great choice for hikers. You can embark on various segments of the trail, each offering unique vistas. The path takes you through cliffs, hidden beaches, and picturesque viewpoints. Don't forget to wear comfortable hiking shoes, carry water, and check the trail conditions before heading out.
Discover the Local Cuisine
Your visit to Lagos would be incomplete without savoring the local cuisine. Seafood lovers will be in paradise here. Try the Cataplana, a traditional Portuguese seafood stew cooked in a special copper pot.
Grilled sardines are a local delicacy, and they taste heavenly when enjoyed at a seaside restaurant. Pair your meal with a glass of Portuguese wine or sangria for the perfect dining experience.
Visit the Forte da Ponta da Bandeira
For a dose of history, explore the Forte da Ponta da Bandeira. This 17th-century fortification is located at the entrance of Lagos Harbor.
Walk along its sturdy walls and explore the small museum inside, which provides insights into the region's maritime history. The views from the fort offer a unique perspective of the coastline and the sea.
Try Stand-Up Paddleboarding (SUP)
Stand-up paddleboarding has gained popularity in Lagos, and for good reason. It's a relaxing way to explore the coastline while working on your balance.
You can rent paddleboards at the beach, and with a little practice, you'll be gliding over the calm waters of Lagos. It's an excellent option for those who want a more leisurely watersport experience.
Relax at a Beach Bar
After a day of exploring and adventure, take some time to unwind at a beach bar. Lagos has a vibrant beach bar scene, where you can enjoy cocktails, snacks, and live music with your toes in the sand. It's the perfect way to soak up the laid-back atmosphere and watch the sun dip below the horizon.
Lagos is a gem on Portugal's Algarve coast, offering a delightful blend of history, natural beauty, and outdoor activities.
Whether you're a beach lover, an adventure seeker, or a history buff, Lagos has something to offer everyone. So, pack your bags, head to Lagos, and get ready for an unforgettable adventure in this charming Portuguese town!
Things to do in Albufeira
Albufeira, a vibrant coastal town in Portugal, is a playground for travelers seeking sun, sea, and a dash of excitement.
During my visit, I uncovered a plethora of activities that made my stay unforgettable. If you're planning a trip to Albufeira, here's a list of must-do things that will ensure you have a blast.
Stroll Through the Old Town
Kick off your Albufeira adventure by exploring the charming old town. The historic center is a maze of narrow cobblestone streets lined with quaint shops, restaurants, and cafes. It's the heart of Albufeira and the perfect place to soak in the local atmosphere.
Don't miss the opportunity to enjoy a leisurely stroll here, especially in the evening when the streets come alive with music and street performers.
Hit the Albufeira beaches
Albufeira is renowned for its beautiful beaches, and you can't visit without spending time by the sea. Praia dos Pescadores, or Fisherman's Beach, is the main beach in the old town.
It's a bustling hub where you can rent sunbeds, take a dip in the azure waters, or simply relax on the golden sands. Nearby, Praia do Peneco offers a slightly quieter escape.
Explore the Algarve Caves
One of the highlights of Albufeira is its proximity to the stunning sea caves of the Algarve coast. Book a boat tour to venture into these remarkable formations. You'll glide through narrow passages, marvel at the intricate rock structures, and even have a chance to swim in some of the caves. Don't forget your camera; these caves are Instagram-worthy.
Go on a Dolphin-Watching Cruise
Albufeira offers fantastic opportunities for dolphin watching. Join a dolphin-watching cruise departing from the marina, and you'll be in for a treat.
I had the chance to see playful dolphins leaping and swimming alongside our boat. It's an experience that will leave you with lasting memories and a deep appreciation for marine life.
Enjoy Water Sports
Albufeira's beaches are perfect for water sports enthusiasts. Try jet skiing, parasailing, or paddleboarding. You can rent equipment and take lessons right on the beach.
I tried parasailing, and the feeling of soaring above the ocean with panoramic views of the coastline is exhilarating. If you're new to water sports, the friendly instructors will guide you through the process.
Visit Zoomarine Park
For family-friendly fun, Zoomarine Park is a must-visit. It's a marine-themed park located just a short drive from Albufeira. You can watch entertaining dolphin and seal shows, learn about marine life, and even have a chance to swim with dolphins. The park also features water slides and a sandy beach area, making it a perfect day out for families.
Explore the Albufeira Marina
Albufeira Marina is a bustling hub of activity. Take a leisurely stroll along the promenade, lined with shops, restaurants, and bars. You can even book a boat tour or fishing excursion from here.
In the evening, the marina comes alive with live music performances and a lively atmosphere. It's a great place to unwind after a day of exploring.
Play a Round of Golf
Albufeira is a golfer's paradise, with several championship golf courses nearby. If you're a golf enthusiast, consider booking a tee time at one of the local courses.
I played a round at the Salgados Golf Course, surrounded by lush greenery and stunning views. It's a great way to enjoy the outdoors and unwind.
Visit the Albufeira Strip
The Albufeira Strip, officially known as Avenida Dr. Francisco Sá Carneiro, is the place to be for nightlife. It's a long street lined with bars, nightclubs, and restaurants.
Whether you're looking for a vibrant party scene or a cozy spot to enjoy live music, the Strip has it all. I danced the night away at Club Heaven, a popular nightclub, and it was a blast.
Savor Portuguese Cuisine
Albufeira offers a wide array of dining options, from traditional Portuguese cuisine to international flavors. Don't miss the chance to try local dishes like "Frango Piri-Piri" (spicy chicken) or "Bacalhau à Brás" (codfish with potatoes and eggs).
Seafood lovers will be in heaven with fresh catches of the day. And don't forget to pair your meal with a glass of Portuguese wine or a refreshing "Sangria."
Discover the Paderne Castle
For history buffs, a visit to Paderne Castle is a must. Located a short drive from Albufeira, this 12th-century castle is a well-preserved piece of history.
Walk through its ancient walls, climb the towers, and enjoy panoramic views of the countryside. It's a peaceful and educational excursion, perfect for a change of pace.
Albufeira has something for everyone, whether you're seeking relaxation on the beach, thrilling water sports, family-friendly entertainment, or a lively nightlife scene.
It's a destination that offers a perfect blend of natural beauty, cultural richness, and modern amenities. So, pack your bags, soak in the sun, and get ready for a memorable adventure in Albufeira!
Who Should Visit Lagos
Lagos is a gem, and I can confidently say it's a perfect destination for a variety of travelers:
Beach Lovers: If you adore golden sands and crystal-clear waters, Lagos' beaches are a paradise. Families, couples, and solo travelers can all find their perfect spot in the sun.
Nature Enthusiasts: Hikers, explorers, and those who appreciate the beauty of nature will be in their element here. With its coastal trails, cliffs, and caves, Lagos is a natural wonderland.
Water Sports Aficionados: Surfers, paddleboarders, and kite surfers will find Lagos to be a haven. The consistent waves and reliable winds make it an ideal destination for these activities.
History Buffs: If you love history and culture, Lagos' historic old town and fortresses will captivate you. It's like stepping back in time.
Foodies: Lagos offers a delectable taste of Portuguese cuisine. From seafood feasts to traditional dishes, foodies will savor every bite.
Who Should Visit Albufeira
Albufeira is a dynamic destination that caters to various types of travelers:
Beachgoers: Albufeira's beautiful beaches are perfect for sun worshippers. Families, couples, and groups can all enjoy the sandy shores.
Families with Kids: Zoomarine Park and family-friendly activities make Albufeira an excellent choice for those traveling with children. The park offers entertainment and education for the little ones.
Water Sports Enthusiasts: Water sports lovers, from jet skiing to parasailing, will find a thrilling playground in Albufeira's waters.
Nightlife Seekers: Party animals and night owls can revel in Albufeira's vibrant nightlife scene along the Strip, where bars and clubs keep the energy high.
Golfers: Golf aficionados can tee off at Albufeira's championship golf courses, surrounded by stunning landscapes.
History and Culture Enthusiasts: Exploring the old town and visiting Paderne Castle can satisfy the curiosity of those interested in history and culture.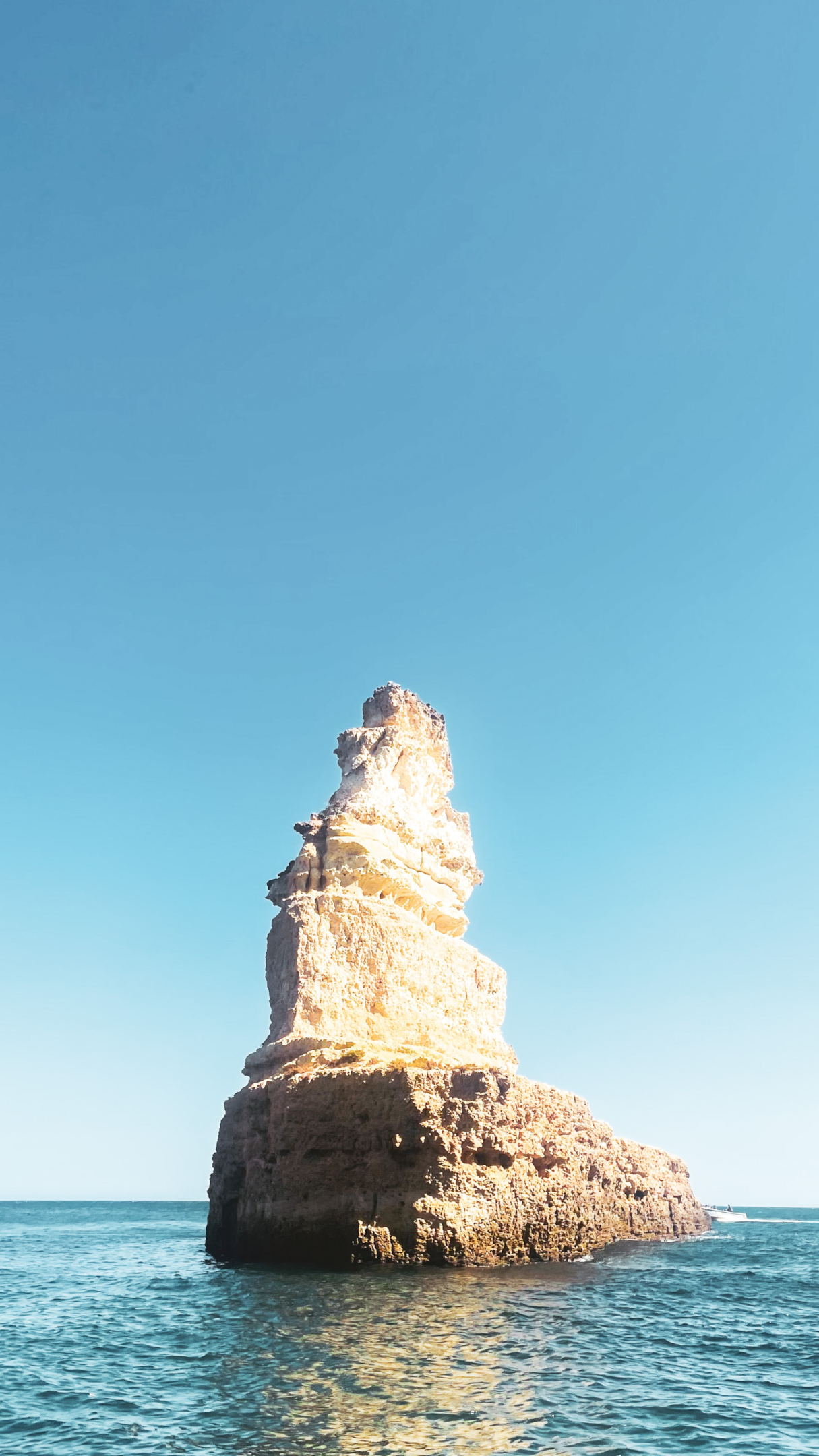 Verdict - Lagos vs Albufeira
So, after exploring both Lagos and Albufeira, which one is better? Well, it's not a straightforward answer because it depends on what you're looking for in your vacation.
Lagos is a slice of coastal paradise with its stunning beaches, natural beauty, and a more relaxed vibe. If you're into hiking, watersports, and want a taste of Portuguese history, Lagos is a fantastic choice. It's also ideal for those who appreciate a quieter atmosphere.
Albufeira, on the other hand, is vibrant and bustling, perfect for those seeking a lively nightlife scene, family-friendly activities, and a bit of everything. If you love water sports, family adventures, and an energetic atmosphere, Albufeira might be your cup of tea.
In my opinion, there's no clear winner. Both Lagos and Albufeira have their unique charm, and the "better" option depends on your personal preferences and travel style. You might even decide to visit both and experience the best of both worlds. So, go ahead, explore, and create your own Algarve adventure!
Conclusion
As I wrap up my travel tale, I can't help but reflect on the unique charms of Lagos and Albufeira. Lagos, with its natural beauty, historic streets, and outdoor adventures, is a dream come true for beach lovers, nature enthusiasts, and culture seekers. On the other hand, Albufeira's lively atmosphere, family-friendly attractions, and vibrant nightlife make it a dynamic destination for a diverse range of travelers.
Whether you choose Lagos or Albufeira (or both!) for your next adventure, you're in for a treat. These two Portuguese gems offer a rich tapestry of experiences, from relaxing on golden beaches to exploring sea caves and savoring delicious seafood. No matter your travel style or interests, Lagos and Albufeira have something to offer you.
So, pack your bags, prepare for unforgettable moments, and embark on your own Algarve adventure. Whether you're basking in the sun on Lagos' stunning beaches or dancing the night away on Albufeira's lively Strip, you're sure to create lasting memories in these picturesque coastal towns.
FAQs
Which is the best time to visit Lagos and Albufeira?
The best time to visit is during the spring (April to June) and early autumn (September to October) when the weather is pleasant, and crowds are thinner. Summer (July and August) is peak tourist season with warm temperatures, but it can get crowded.
Are these towns family-friendly?
Yes, both Lagos and Albufeira are family-friendly. You'll find kid-friendly activities, safe beaches, and family-oriented attractions such as Zoomarine Park in Albufeira.
What's the cost of dining in these towns?
Dining costs vary, but you can expect to pay around 10 to 20 euros per person for a meal at mid-range restaurants in both Lagos and Albufeira. Street food and local markets offer budget-friendly options.
Is English widely spoken in Lagos and Albufeira?
Yes, English is widely spoken, especially in tourist areas. You won't have trouble communicating in English.
Are these destinations suitable for solo travelers?
Absolutely! Lagos and Albufeira offer a safe and welcoming environment for solo travelers. You'll have opportunities to meet fellow travelers and make new friends.
How can I get from Lagos to Albufeira or vice versa?
You can easily travel between Lagos and Albufeira by train, bus, or car. The journey takes approximately 1.5 to 2 hours by road and slightly longer by train or bus.
Are these destinations wheelchair accessible?
Many areas in both Lagos and Albufeira are wheelchair accessible, including some beaches and attractions. However, it's advisable to check specific accessibility details in advance.