Yes, the Algarve is worth visiting for its st unning coastline, beautiful beaches, pleasant weather, rich history, delicious cuisine, and various outdoor activities.
Top places to visit in the Algarve:
Faro

Lagos

Sagres

Albufeira

Olhao

Monchique

Querenca

Tavira
If you're considering a destination with delightful beaches, cultural heritage and plentiful attractions that can accommodate all kinds of tastes for the year 2023, then the Algarve in Portugal's southern coastal area is definitely worth visiting!
Its spectacular coastline features picturesque shores and fishing villages, as well as delectable seafood dishes to savor on your journey.
This place promises plenty of enjoyment no matter whether you enjoy beach activities or want something more adventurous. In my personal experience, my heart was captured by a quiet afternoon spent exploring the hidden coves along the coastline.
Short Summary
The Algarve is a stunning region with gorgeous beaches, quaint fishing villages and world-class golf courses.

Enjoy the great weather year round and budget friendly activities like boat trips, dolphin watching & snorkeling off the Algarve coast.

Explore its rich history, vibrant culture & nightlife plus natural parks for an unforgettable experience!
Reasons to visit the Algarve
Endless beauty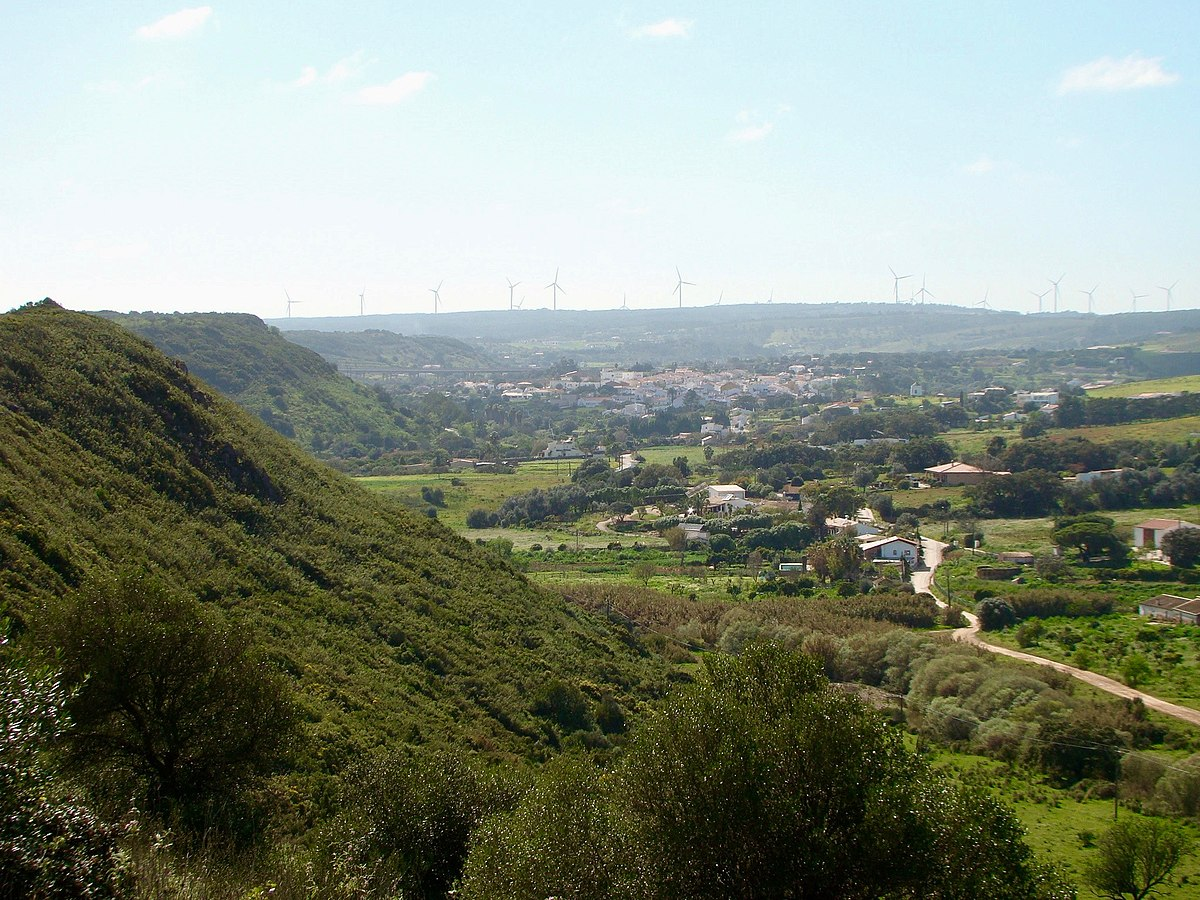 The Algarve is an ideal location with its stunning beaches and picturesque coastal views. Take in the golden cliffs of Ponta da Piedade, as well as wandering through fishing villages full of white houses along cobbled streets.
Nature lovers are particularly drawn to this area due to its lush natural parks and rolling hills that guarantee a life at a slower pace amongst beauty.
Besides admiring such amazing sights, golfers visiting can find year-round pleasant weather and world-class courses across the region making it absolutely worth their trip for some exceptional sea views.
The southern coast's true gem will show why most come back again - don't miss out! I can personally vouch for this as I found myself longing to return the moment I left its sun-drenched beaches.
Great weather
Visiting the Algarve is an excellent choice for anyone who loves spending time on beautiful beaches, with its Mediterranean climate offering warm summers and mild winters all year round.
During the spring and fall months, temperatures are cooler, providing beach lovers with a great opportunity to enjoy the stunning coastal scenery without the large crowds of peak season.
If you're looking for sunny weather during your vacation then look no further than this amazing destination in Portugal!
Pristine beaches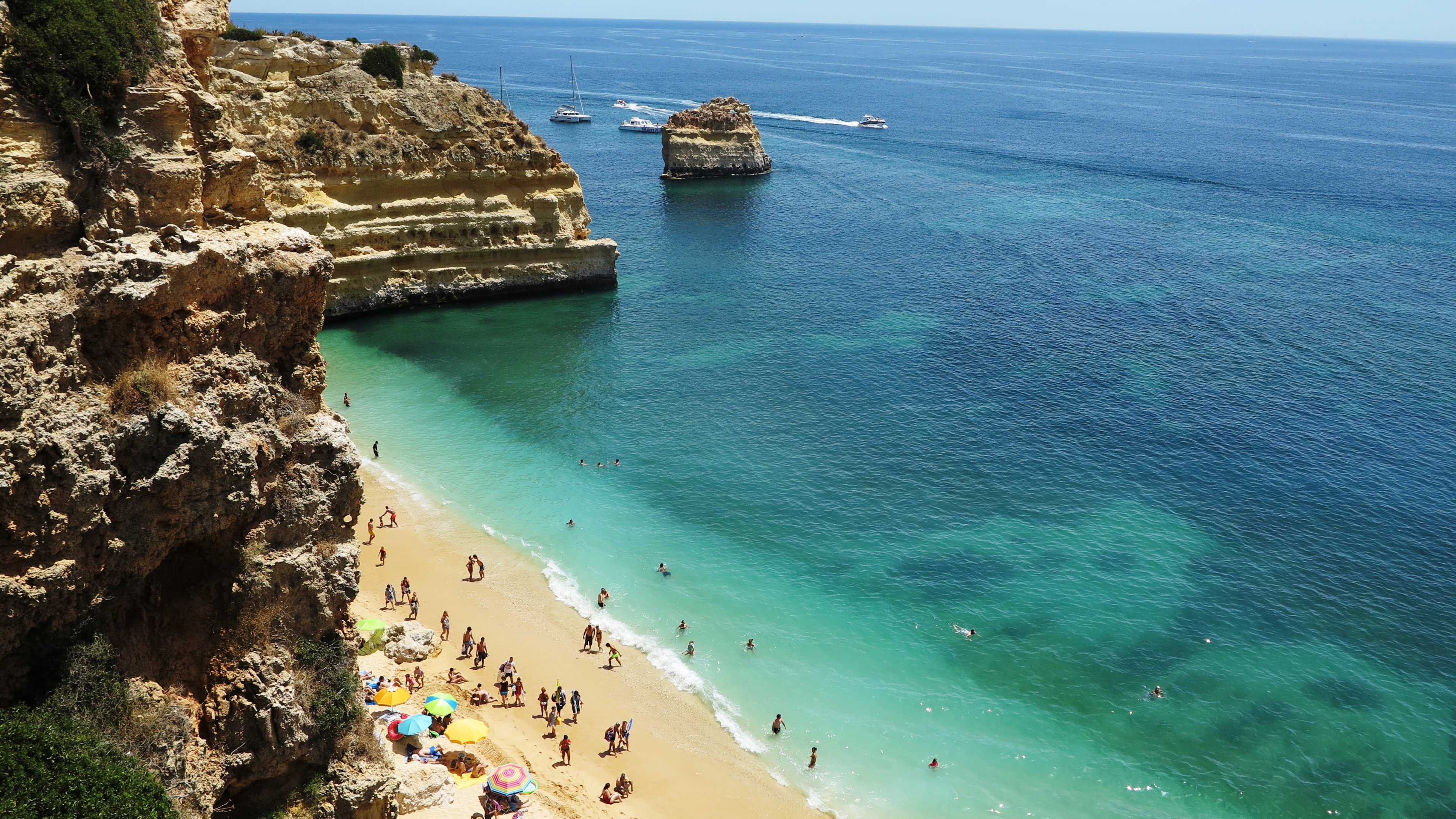 The Algarve coastline has some of the best beaches in Europe with a range of dazzling gold and amber sands, imposing cliffs, as well as tranquil waters. Praia da Marinha's famed sculpted rocks are just one example, while Vale Figueiras' serenity provides an ideal spot for relaxation or reading alongside its beachfronts.
There are also plenty of nautical activities along this celebrated coast including boat trips to uncover hidden caves, dolphin spotting opportunities, plus snorkelling through crystal-clear water can all be enjoyed here too. I took one of these boat trips and the sight of dolphins leaping alongside the boat is something I will never forget.
One particular highlight of any visit should include Benagil Cave – accessible by kayak/boat/SUP - where you'll find enchanting golden coloured rocks beneath sunlight cast upon its sandy stretch that will wow any visitor looking out onto it from inside the cave! Whatever your plans may be.
Whether you're seeking adventure or sunbathing at famous beach resorts, the Algarve's stunning coasts make for lasting memories no matter the itinerary chosen.
Affordable destination
The Algarve is an ideal destination for travelers who are looking to save money while still enjoying all the region has to offer.
With a great variety of affordable accommodations, meals and activities available throughout the coast, you won't have trouble finding something that suits your budget. Whether traveling alone or with friends or family, there's something here everyone can enjoy!
When it comes to dining out in the Algarve, restaurants along the coastal area serve delicious local dishes at very reasonable prices.
So why not give them a try? Or if cooking yourself sounds more appealing, take advantage of fresh seafood from any one of their many fish markets for some amazing flavours on a low budget!
Finally, no matter your travel style, you don't need to worry about overspending during your vacation. With careful planning, there are plenty of ways to manage things without breaking the bank.
Breathtaking drives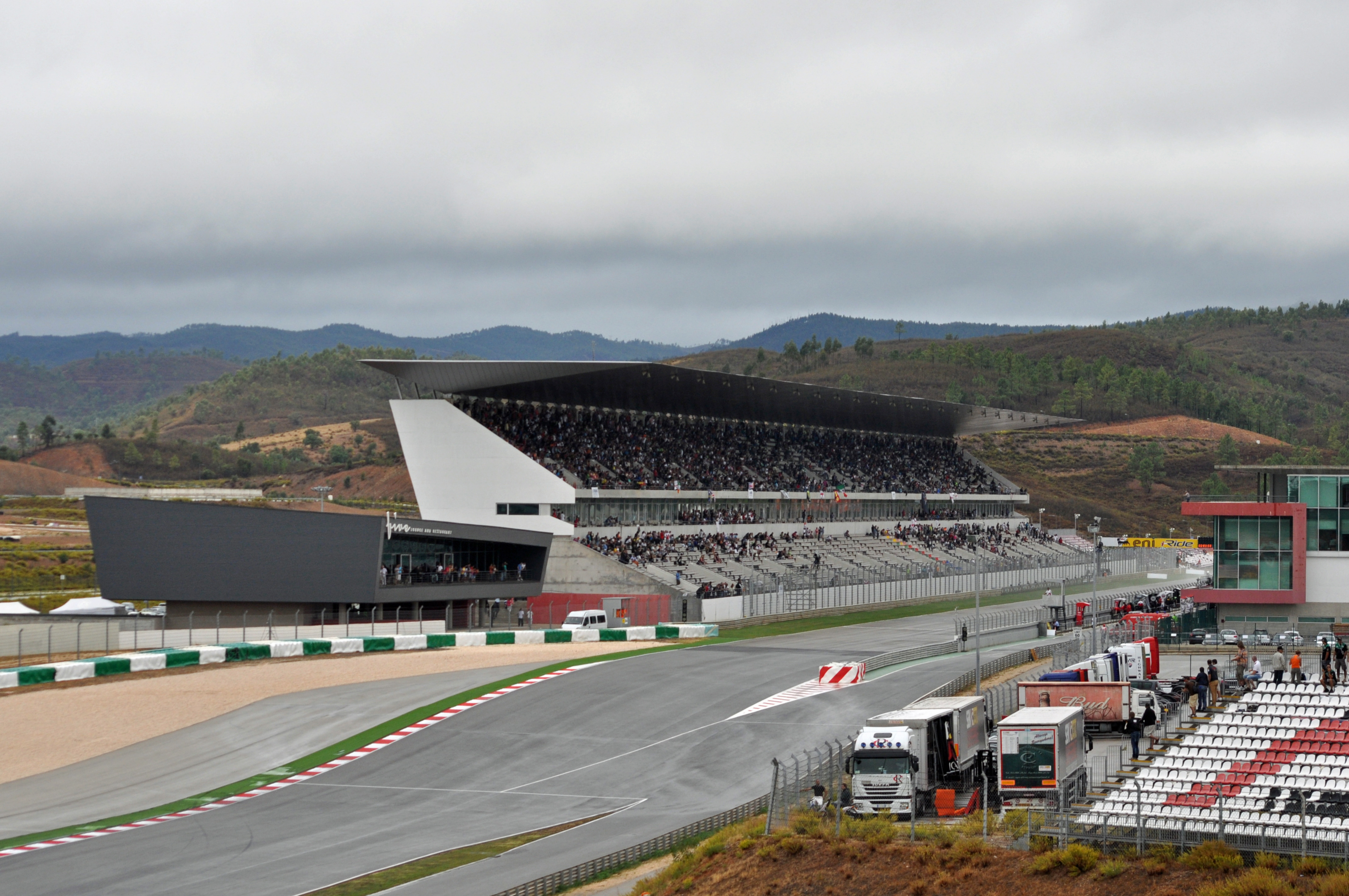 Visiting the Algarve in your own vehicle is a great way to experience this wonderful region of Portugal. Car rentals are easy and readily available, allowing you to customise an itinerary that fits all of your needs.
From exploring its hidden gems to taking picturesque drives through stunning landscapes – there will be no shortage of amazing places for you to discover on this memorable road trip!
Rent a car and go off the beaten track - from Sagres' rugged cliffs to eastern fishing villages - so that nothing gets left unseen during your stay in the Algarve.
So don't waste any more time. Gather up what's needed, hop into the car, & begin discovering one of Europe's most captivating regions!
Rich history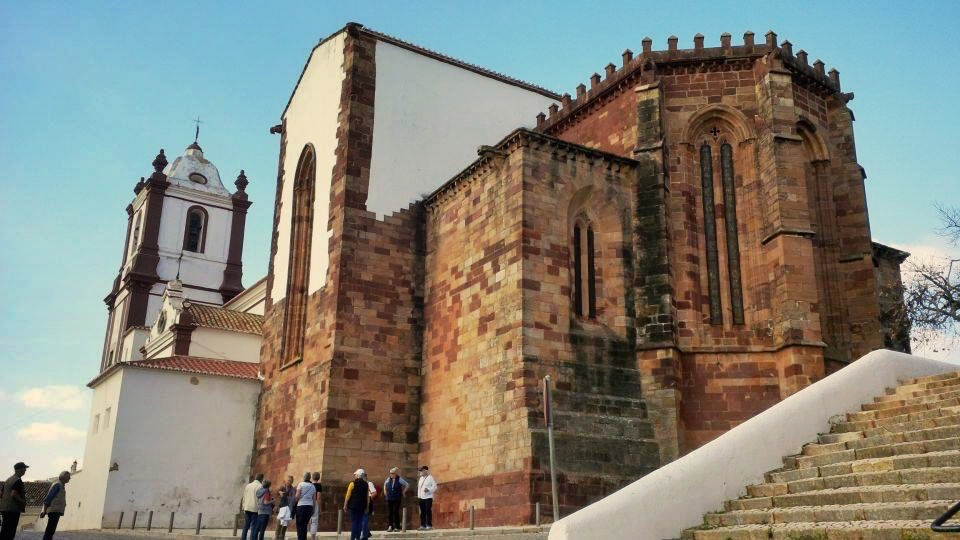 The Algarve offers a wealth of historical destinations to explore, from old-town Faro and its cobbled streets, to Roman ruins and Moorish castles. Even the grand Silves Castle makes for an impressive sight.
All these attractions provide visitors with glimpses into this region's diverse history and offer spectacular backdrops for their trips. Ancient churches filled with intricate details and white-washed houses lining winding roads can be found throughout the Algarve's past.
By discovering all these places steeped in time, people gain knowledge about cultural heritage that has endured throughout centuries across generations here. Thus allowing them to understand deeper appreciation towards it.
Exquisite culture and traditions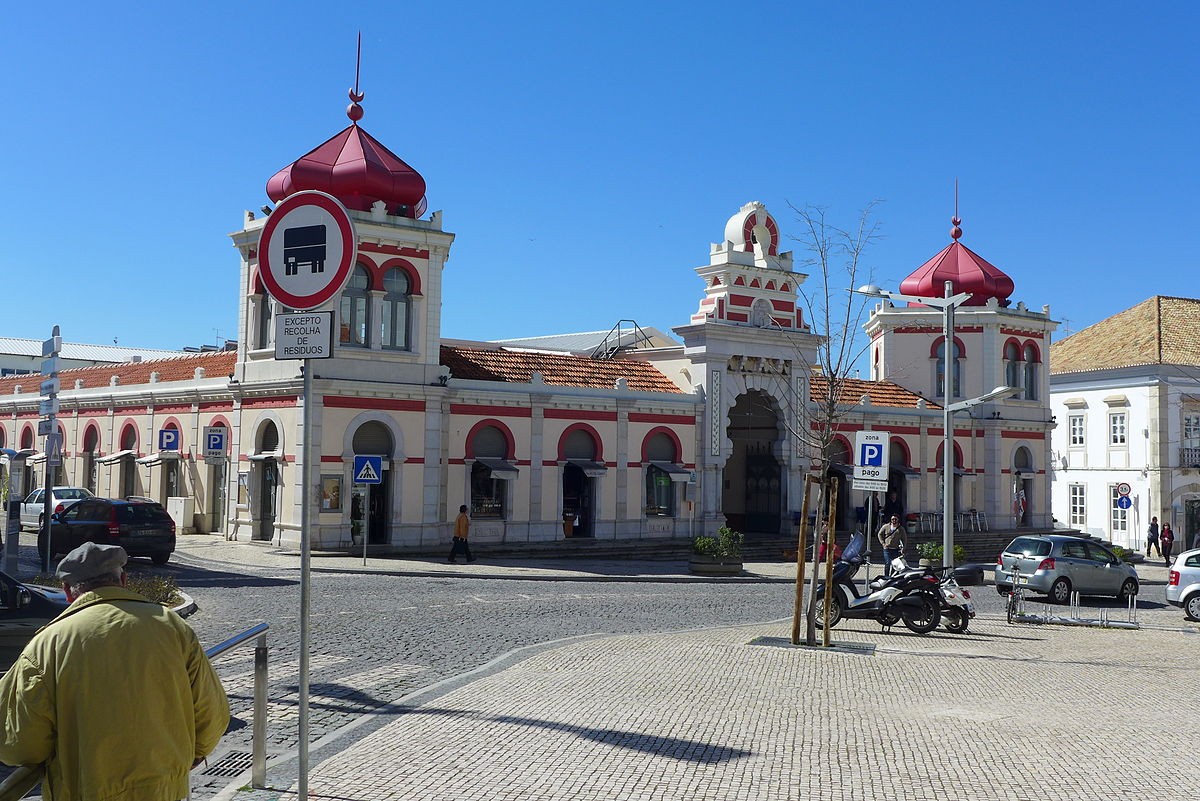 The Algarve is an incredibly dynamic destination due to its combination of European and North African influences.
From attending performances of the Fado music genre to finding hand-painted ceramics in nearby markets, visitors can experience something completely different here.
This region's culture includes traditional customs like corridinho dancing and vibrant festivals that provide tourists with a unique glimpse into life in the Algarve. All these activities lend travelers special memories as they get immersed in local traditions during their stay here.
Spectacular caves
The captivating caves of the Algarve, especially Benagil Cave with its golden and amber rocks surrounded by a sandy beach in daylight, offer an unforgettable experience.
As an avid hiker, I loved the Seven Hanging Valleys trail, where I witnessed some of the most spectacular sunsets over the Atlantic.
To make sure to grasp this special treat fully you can take on board either a boat tour or even better rent out your own kayak for more intimate explorations plus spectacular views of the beautiful Algarve coastline.
Regardless of whether you are someone fond of adventures or passionate about nature. These enigmatic caves will surely leave their mark upon those who have discovered them!
Adventurous hiking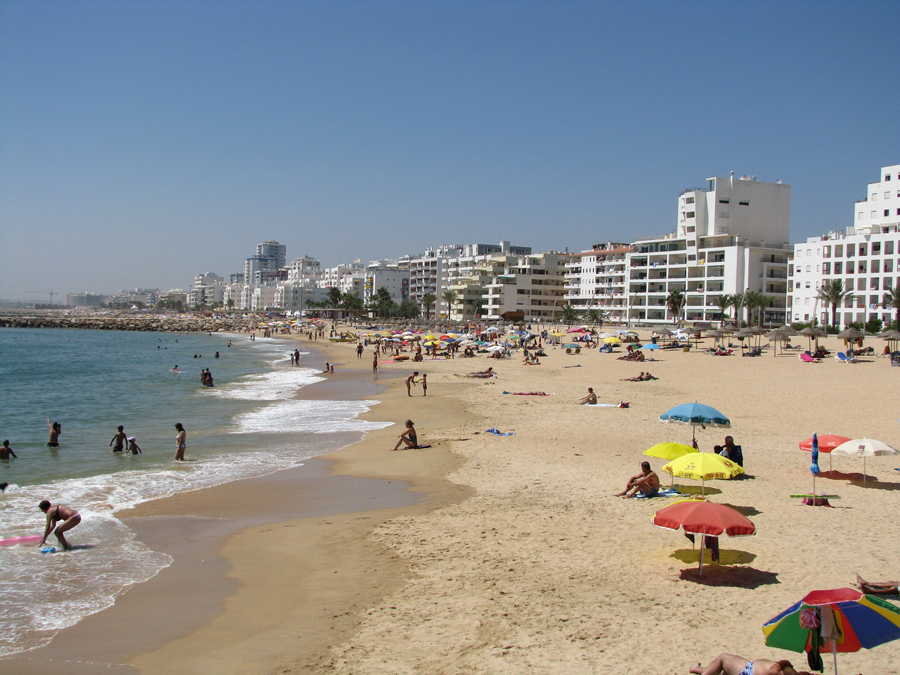 Exploring the Algarve's coastlines and forests by foot is a perfect way to appreciate its diverse landscapes. The renowned Seven Hanging Valleys trail offers 6km of breathtaking views, including Benagil Cave and Praia da Marinha beach - making it an ideal route for nature-lovers.
Alternatively, there are several more tranquil trails through hillsides and villages that provide peaceful moments away from hustle & bustle to immerse yourself in raw natural beauty the region has to offer.
Whether you're an experienced or amateur hiker, traversing the paths across Portugal's stunning coastline can be a truly memorable experience!
Thrilling surf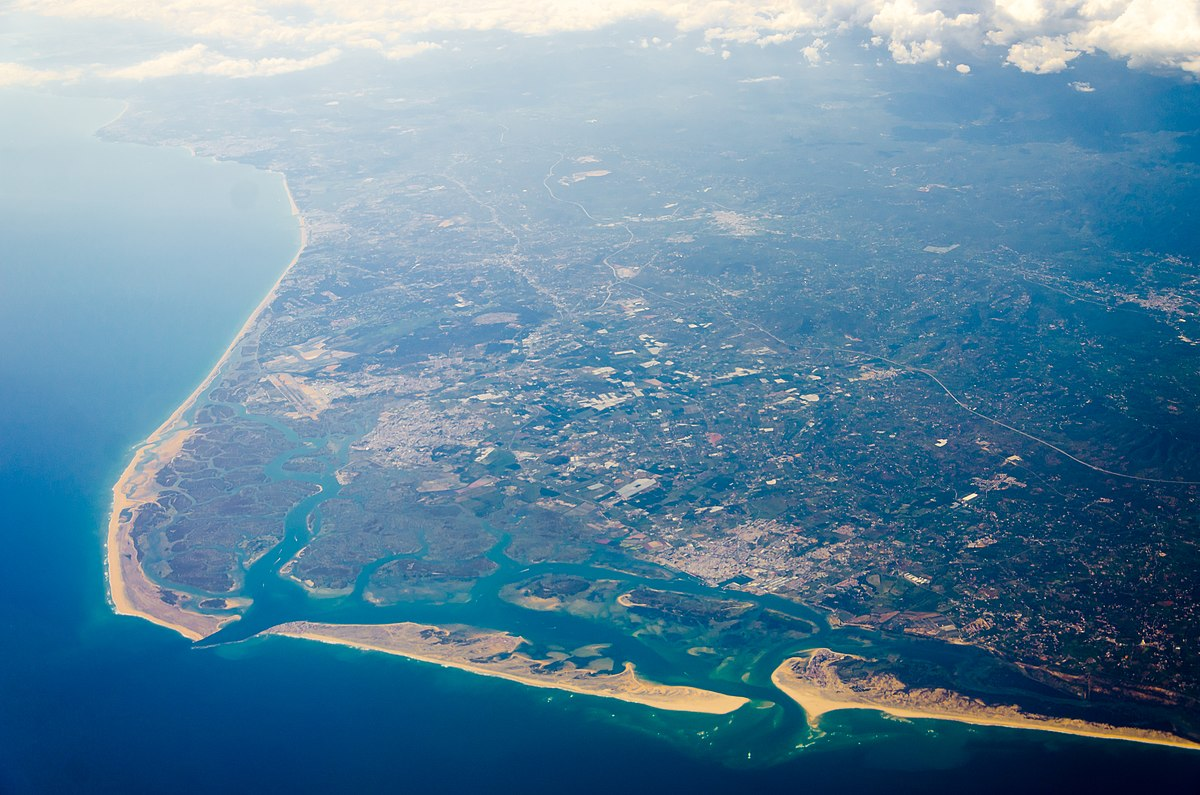 The Algarve is an ideal vacation destination for those who love to participate in water sports, such as surfing.
Along its diverse coastline, visitors can find beaches suitable for all levels of skill, from popular spots like Castelejo Beach and Praia do Amado to more secluded bays like Praia da Marinha and Galé beach.
Whether you're a seasoned surfer or looking to try something new on holiday, the range of waves here guarantee that everyone will have a great time while visiting this region!
Apart from surfing, there's plenty more available when it comes to enjoying aquatic activities. Enjoy jet skiing around coastlines steeped in history or go kayaking.
Get your adrenaline going with kitesurfing at one of many sandy stretches, stand-up paddleboarding down rivers littered with wildlife: whatever activity tickles your fancy, make sure not miss these experiences during your visit along Portugal's beautiful coastline!
Vibrant marine life
Visitors to the Algarve should not miss out on exploring its unique underwater world, full of a variety of fish species and dolphins. Whether you're an experienced snorkeler or new to it, this crystal-clear water destination provides amazing opportunities for up close observation.
A boat tour is one way to take in these sights while also getting that extra thrill from dolphin watching tours available for those who want even more excitement during their visit.
The remarkable marine life here will surely leave all travelers with unforgettable memories after they've seen everything this incredible region has to offer!
Delicious food (particularly the seafood)
The Algarve's cuisine is greatly shaped by its coastal position, providing a selection of succulent seafood meals and regional specialties.
From sardines grilled to perfection with olive oil and lemon juice sprinkled on top, all the way to cataplana de marisco (hearty seafood stews full of flavor) foodies can be sure that each dish will tantalize their taste buds in more than one way!
Besides being easily accessible due to numerous fishing villages plus bustling fish markets present around the region, you also get guaranteed freshness since local fishermen are known for only providing quality ingredients when it comes down to cooking these delicious recipes.
But apart from just sea-based delicacies, there's still more flavors available within Algarvian cuisine – pasteles de nata (Portuguese custards) and frango da Guia offer an array of traditional dishes typical of this part off Portugal!
So whether your hobby lies within gastronomy or simply looking forward to trying something new during holiday season,chances are high that you'll fall in love with alfresco dining.
Places to see in the Algarve
The Algarve region of Portugal boasts a wealth of captivating cities and towns with something for everyone. Faro, the most notable city, is renowned for its historical significance. Other popular destinations include Albufeira, known for its lively nightlife scene.
When travelling to this beautiful part of Europe, those looking to explore will not want to miss out on visiting some of these wonderful places in the area - many offer unique attractions or experiences that you won't find anywhere else!
For anyone wanting an unforgettable experience, be sure add one (or more) of these magical locations onto your itinerary.
Faro
Wondering if Faro is worth visiting?Exploring the old town in Faro, Portugal's Algarve capital city, is an experience not to be missed.
From cobbled streets with stunning architecture, to the historic Arco da Vila and impressive cathedral, there are plenty of sights for visitors keen on discovering what this beautiful region has to offer.
By nightfall, a vibrant atmosphere invigorates the marina, which promises great dining and entertainment options sure to please all travelers alike!
Lagos
A visit to Lagos, a charming beach town located in the Algarve region of Portugal, is an experience not to be missed. I remember the day I spent in Lagos, strolling along the golden sands, as one of the highlights of my trip.
With golden sands and towering cliffs at Ponta da Piedade along with remnants of ancient city walls and Forte da Ponta de Bandiera, there's plenty for history buffs to explore here as well.
Not only that, but its vibrant nightlife provides hours of entertainment, making it one perfect destination boasting beautiful beaches where visitors can find something for everyone! If you're still wondering, 'is Lagos worth visiting', check out this guide on the same.
Sagres
The Algarve's Sagres is renowned for its surfing, captivating cliffs and the iconic Cape St. Vincent.
Whether it's catching some waves or taking in the picturesque scenery that one seeks while at this destination, there are plenty of activities to choose from to make your visit a fulfilling one.
Here, you can enjoy surfing and swimming, as well as bird watching by the sea. Hikers, too, can have an invigorating day out in nature, followed by relaxation time near these shores!
The offerings here are diverse enough to satisfy any need you might have on holiday within reachable distance.
Albufeira
A city alive with energy, Albufeira provides visitors access to breathtaking beaches like Praia da Falésia and a historically rich old town.
During the day, make your way through quaint cobbled streets in search of unique places in the Old Town before unwinding on golden sands by afternoon.
In the night, explore more with options from bars, clubs and restaurants lined up all over this charming coastal town ready for you to enjoy. If you have doubts, clear your questions on is Albufeira worth visiting or not here.
Olhao
This small fishing village of Olhao in the Algarve is a great place to explore traditional life and delight in seafood.
Having been to Olhao myself, I was struck by the bustling activity at the morning fish market, where the smell of fresh seafood fills the air and gives you a real taste of local life.
Wander its narrow streets, take pleasure from sightseeing unique white architecture on display with typical houses throughout town, and savor an array of local fish as well as vegetables at the marketplaces. Here you will have incredible chances to get acquainted with authentic Algarvian culture while enjoying fresh cuisine!
Monchique
Tucked away in the mountains of the Algarve lies Monchique, a charming town perfect for those desiring to escape their daily coastal life.
Surrounding its border are lush forests and nature reserves where visitors can take pleasure in indulging in the thermal springs located at Caldas de Monchique or go on hikes around beautiful sites.
Monchique provides an idyllic refuge far from busy streets, a tranquil experience that is sure to give lasting memories amid this magical place.
Querenca and other villages
The villages of the Algarve such as Querença provide a unique insight into traditional Portuguese life, with its white-washed houses and regional cuisine.
As you meander through tranquil streets, try all sorts of tasty local dishes to get an authentic taste of this region's cultural heritage.
Here, visitors can escape from tourist hotspots and experience real algarvian lifestyle up close - something that shouldn't be missed!
Tavira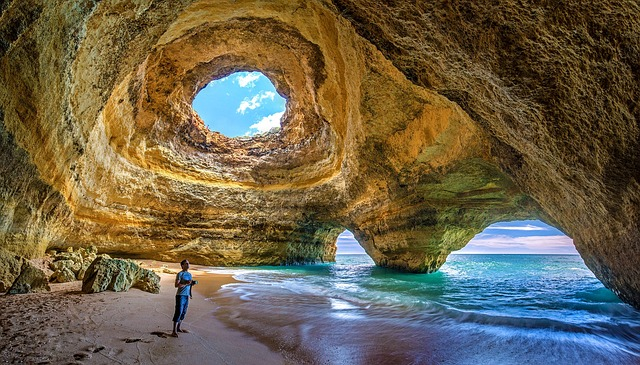 Tavira is a tranquil, Algarve town with its cobblestoned roads and old-fashioned architecture providing an appealing atmosphere.
Touring around the area can include visiting the historic Roman Bridge by strolling along the Gilo River or admiring any of many churches dotted throughout this idyllic spot in Portugal, ideal for those who desire to slow down their pace while basking in traditional life here. Here's a guide to help you make the decision on is Tavira worth visiting or not.
Where to stay in the Algarve?
For a delightful stay in the Algarve, consider accommodations near popular towns like Albufeira, Lagos, or Vilamoura, offering easy access to beaches, dining, and attractions.
When planning your journey, consider the attractions you want to visit and think about what type of accommodation suits best for your style. In the Algarve, there is a wide selection that fits all types of travelers.
Those looking for extravagance can book luxurious resorts with private beach access while budget-savvy vacationers have plenty of hostels or guesthouses at their disposal.
Some hotels in this region boast world class amenities, exclusive sea views and promise great Portuguese hospitality, a perfect recipe for an unforgettable experience!
For those seeking less populated places away from hustle and bustle spots – small villages off the beaten path are also available here as well!
All in all, regardless of whether you select a city like Albufeira or any other area within the Algarve boundaries. There will be something waiting just right according to taste and pocket size so start making plans today!
Why you might want to skip the Algarve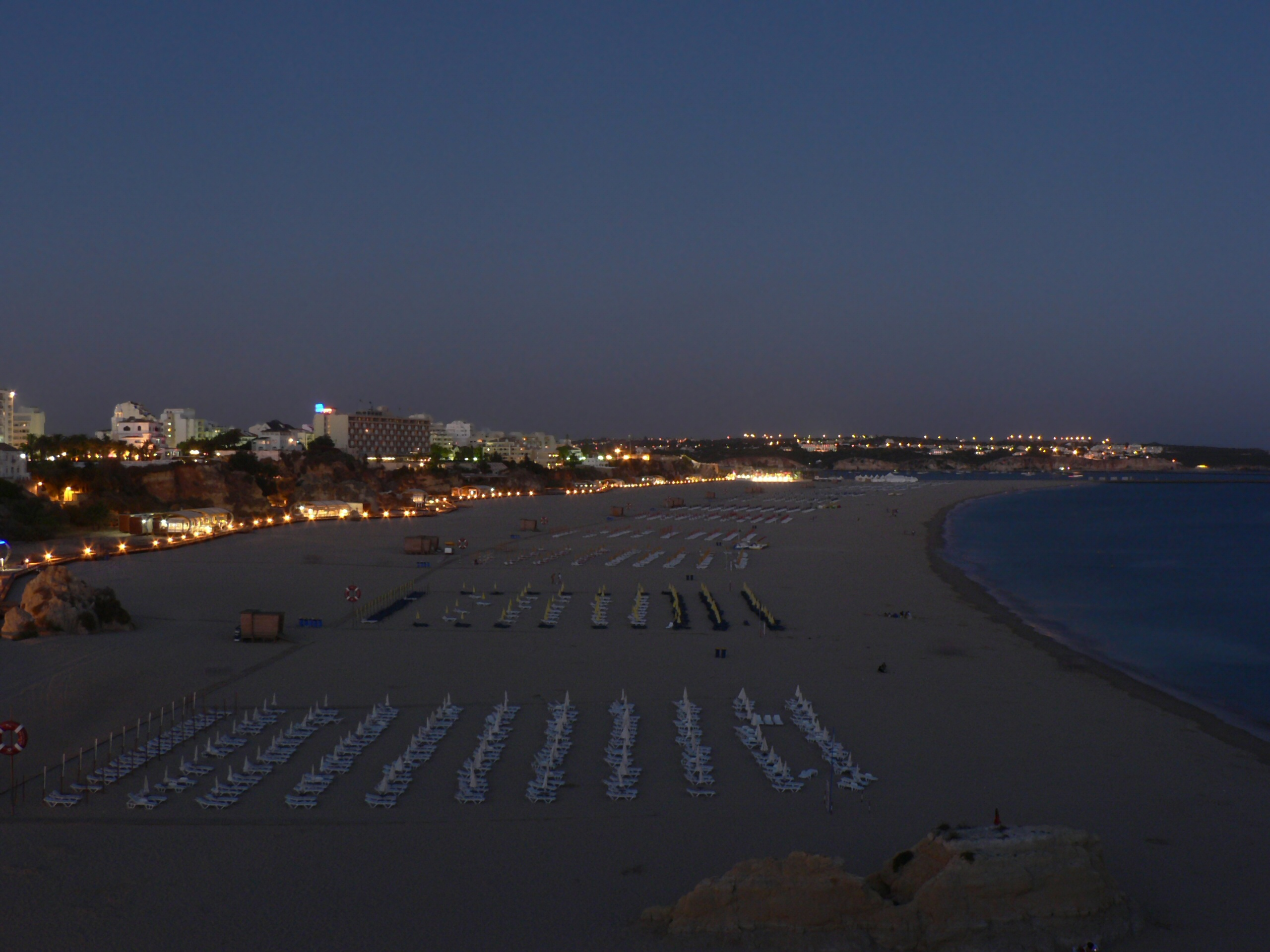 During its busiest season, the Algarve can become quite overcrowded with limited transportation possibilities. I visited during the off-peak season once and I found it to be a more relaxing experience, with lesser crowds and easier access to popular spots.
The following points will help illustrate some of these downsides:
Peak Season – During the most popular times to visit - mainly in summer months - congestion increases significantly due to a rise in tourists and visitors from abroad as well as within Portugal itself. This may be an issue for those looking for more tranquility during their vacation time.
Public Transportation Options – Those planning on exploring this region without renting or owning a car are advised that there is very little public transport available outside major cities.
Overcrowding during peak season
When visiting the Algarve, peak season (June to August) may not be ideal due to overcrowding. During this time of high tourism, popular attractions and beaches can become quite congested. Something that might put a damper on the overall experience for some travelers.
For those wanting an escape from large crowds and enjoy a more tranquil atmosphere, it is best to visit during off-peak times when things are less busy in order to gain an uninterrupted holiday.
Limited transportation options
Getting around the Algarve can be difficult for those without their own vehicle, as public transportation is somewhat limited.
Buses and trains link major towns and cities in the region, but may not arrive frequently or take travelers to out-of-the way spots.
Renting a car offers more convenience, but it isn't always an option that everyone has access to.
Verdict - Is Algarve worth visiting
Head to the Algarve for a truly amazing experience. With its vast array of attractions, stunning vistas, and vibrant culture, there's something here that should not be missed by any traveler.
Visiting this region is well worth it - with so much variety at your fingertips you'll never run out of things to see or do! Pack your bags now – don't delay in visiting the Algarve as it has plenty on offer.
Take time to explore all its wonders and make memories sure to last a lifetime while indulging yourself with real Portuguese life when you visit the Algarve. An area definitely worth travelling for!
Frequently Asked Questions (FAQs)
Is the Algarve worth going to?
Yes, the Algarve is a great destination for anyone looking to have an enjoyable trip without breaking the bank.
You can find lots of reasonably priced lodging, meals and activities here - so it's definitely worth visiting! Plus, with its popularity, there are loads of discounts available too.
Is Algarve very touristy?
No, the Algarve isn't very touristy for most of the year. The Algarve offers visitors a chance to take in its breathtaking scenery while enjoying the slower, more laidback tempo of life found throughout its numerous tranquil towns.
It has much to offer tourists, but not so overwhelmingly as to become overcrowded or unbearable. If you are considering touristy places, check out Aveiro and Madeira. Here's a guide on is Aveiro worth visiting.
How many days in Algarve is enough?
Three to five days in the Algarve is enough.
Visiting the Algarve for a few days is ideal if you want to make the most of your trip. From exploring its beautiful coastline and historic monuments, to doing outdoor activities like kayaking, hiking or horseback riding, there are lots of things to do here!
Plus enjoying local cuisine while relaxing at one of their many beaches makes it an even more perfect holiday destination.
With so much going on in this region, spending three to five days there will allow you plenty of time to soak up all that the southern coast of Portugal has to offer. Check out this blog on how many days in Algarve for more info.
Why is the Algarve so popular?
The Algarve's stunning scenery, its sandy beaches and Mediterranean climate are a big draw for visitors from around the world. This makes it one of the most desirable tourist locations.
What is the best time to visit the Algarve for beach lovers?
The best time to visit the Algarve for beach lovers is during spring or fall.
At this time, you'll have pleasant temperatures in the 70s and fewer people. My trip to the Algarve in the fall was unforgettable, with balmy temperatures and fewer crowds, it was the perfect time to explore the beautiful beaches. You can check out this extensive guide on the best time to visit the Algarve.