The best time to visit Algarve is spring (April to June) and autumn (September to October).
If you're considering a visit to Algarve in 2023, the perfect time may depend on your interests and preferences. As someone who has traveled extensively in Portugal, I can tell you that the Algarve region is one of my absolute favorites.
This gorgeous region of Portugal along the Atlantic coast offers sun-soaked days with pristine golden sands, turquoise waters, Mediterranean climate and remarkable landscapes, making it an ideal spot for relaxation as well as exploration!
The best time to plan your trip is something only you can decide, but regardless of when it's booked, magical memories await anyone who visits this wonderful corner of Europe.
Short Summary
Visit the Algarve for a sunny getaway with mild temperatures and lots of activities all year round.

Spring or autumn offer the best balance of pleasant weather, fewer crowds, and more affordable prices.

Summer is ideal for beach lovers, while winter and autumn are great times to surf!
Weather in Algarve, Portugal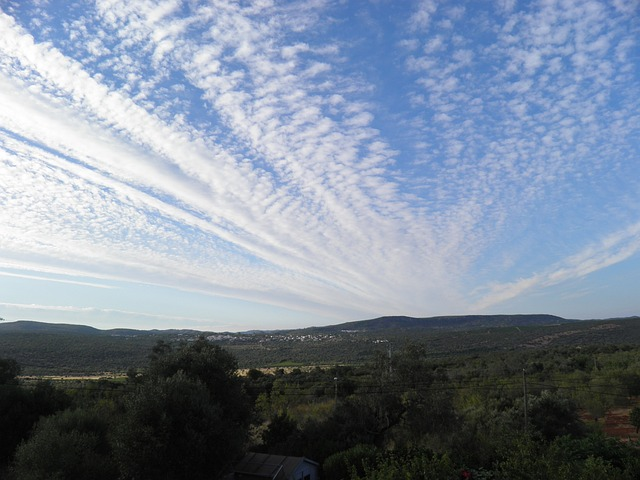 The Algarve region in Portugal boasts a Mediterranean climate which makes for great weather year-round, with hot and dry summers as well as mild winters. June to September is the best time to visit this area of Portugal - when you'll find plenty of sunshine and blue skies – so don't forget your sun hat!
December through February offers slightly cooler temperatures that may be more preferable during your trip. Whenever it is that you choose to go, visiting the sunny Algarve will no doubt bring fun and adventure.
Average monthly temperature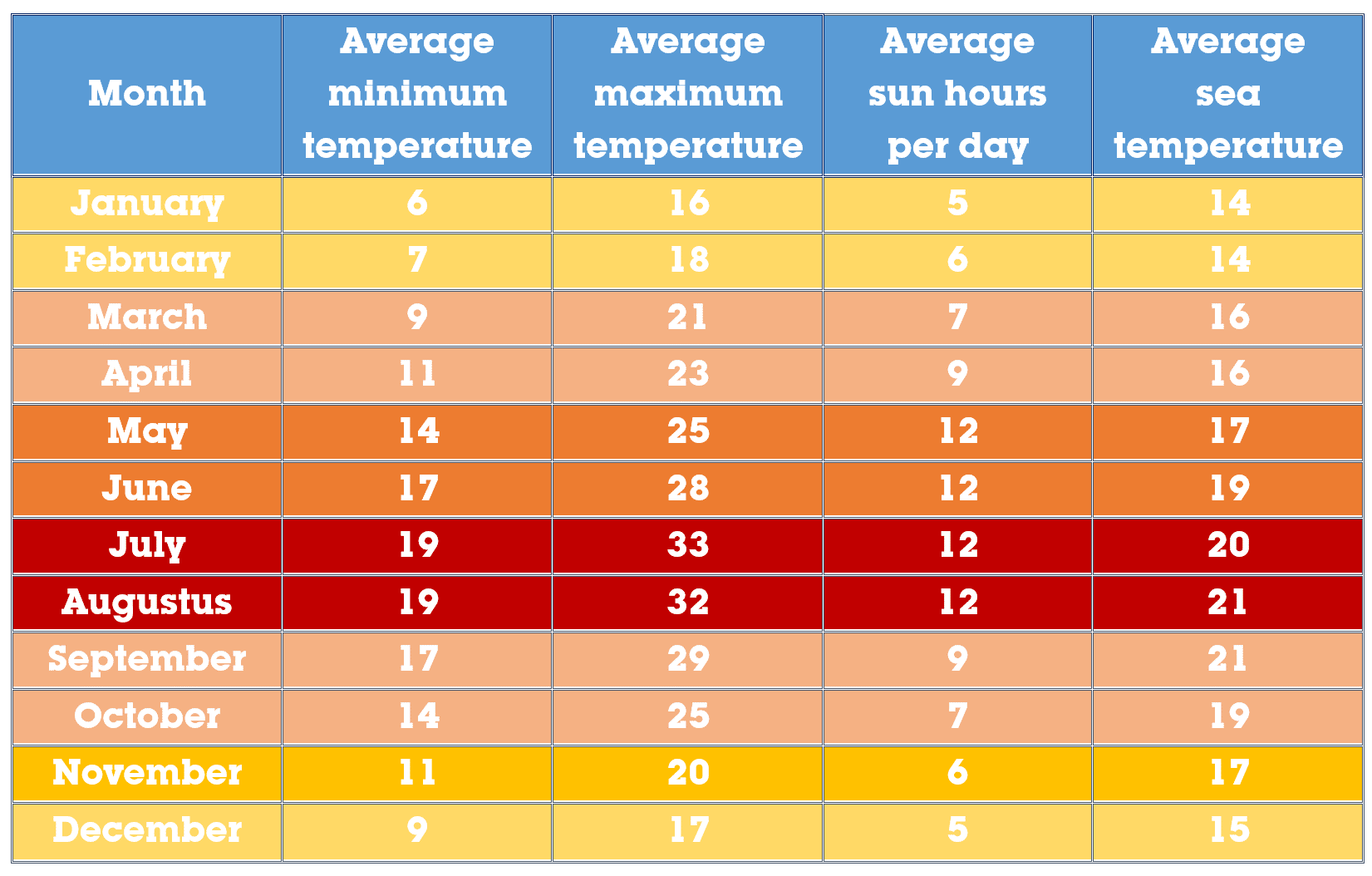 Image source: https://www.algarvetips.com/algarve/climate/
The Algarve's temperature stays at warm levels throughout the year, with summer time (June-August) being its hottest. During these months, you can count on long days and perfect beach weather due to average high temperatures of around 30°C (86°F).
On the contrary, cooler times offer a more gentle climate, still allowing comfortable daytime averages between 15-17 °C (59 - 63°F), while having an overall pleasant air temperature. The minimums in those periods are usually approximately 24°C (75°F).
Climate
The Algarve's climate is mild all year long, with warm summers and cooler winters that make it a popular tourist destination, and is one of the most popular reasons to visit Portugal. During the summer months, temperatures are hot and sunny for beachgoers wanting to take advantage of water sports activities.
Meanwhile, in winter visitors can still explore southern Portugal enjoying its temperate environment while taking in breathtaking views along picturesque coastline dotted by vibrant towns throughout the region.
Whether you're seeking out exciting experiences or simply hoping to relax under pleasant weather conditions during any season of your choice—the Algarve has something perfect for you!
Spring in Algarve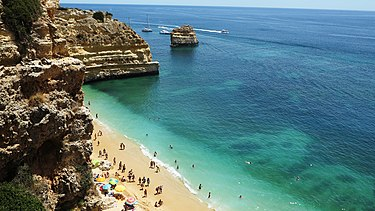 Image source: https://en.wikipedia.org/wiki/Algarve
A superb opportunity to explore the Algarve can be found in spring with its gorgeous wildflowers, pleasant temperatures and smaller crowds. This time of year brings a delightful balance between relaxation and activity that visitors will adore.
From long walks on the beach for peaceful moments or energizing hikes through country areas - there's something new around every corner!
Beautiful rays of sunshine mark each day making it an ideal place to visit this season. You'll surely love spending long days enjoying all that nature has to offer here during your springtime trip to the Algarve.
Summer in Algarve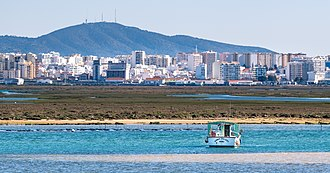 Image source: https://en.wikipedia.org/wiki/Algarve
The Algarve is a popular destination for beach fans during the summer months. With hot temperatures, plentiful sunshine and many activities available, it's an ideal place to have some fun in the sun.
From lazing on beautiful beaches to taking a dip in brilliant waters, there are countless ways of appreciating the region's captivating coastline. So if you're wondering, 'Is the Algarve worth visiting in summer?', then yes it is.
Plus, with reliable good weather more often than not, you can make the most out of your getaway without having any concern that rain will interfere with your plans!
My summer in the Algarve was one filled with sun-soaked beach days and water sports. The water was incredibly clear, making my snorkeling experience in Lagos unforgettable. The local beachside cafes served some of the best seafood I've ever tasted.
Autumn in Algarve
The Algarve in autumn presents an opportunity to enjoy outdoor activities and sightseeing without the uncomfortable temperatures of summer.
This season provides a peaceful atmosphere, where you can take pleasure in exploring all that this region has to offer with fewer tourists around.
The colors of fall create an entrancing vision as they blanket the area. Here you will truly appreciate the charm and natural splendour of the Algarve.
With its comfortable climate allowing for more pleasurable explorations, it is one not to be missed!
Winter in Algarve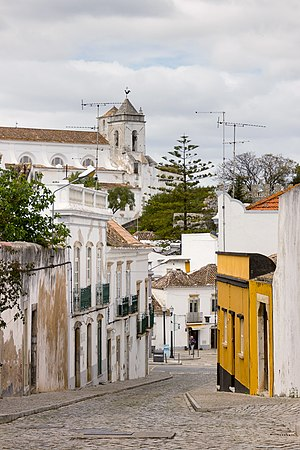 Image source: https://en.wikipedia.org/wiki/Algarve
Winter in the Algarve boasts mild temperatures, copious sunshine, and a lack of tourists, which makes it an ideal spot for both leisure activities as well as relaxation. You can take advantage of great rates on accommodation while exploring historic towns or golf courses.
Its winter climate provides breathtaking views to make your holiday truly remarkable. With fewer visitors around amusement parks, you'll be able to unwind and appreciate the region's beauty without interruption from crowds.
Algarve month by month
To determine the ideal time for a visit to Algarve, based on your preferences, we'll examine its weather conditions and seasonal activities/events. From sunny summer days up to mild winter times, you'll find exactly what fits best with your dream getaway in this region.
Whether it's sun-bathing on the beach or going outdoors and discovering all that culture has to offer, read ahead so that you can discover which is the perfect moment for visiting the Algarve!
January
The winter months can often be bitterly cold in other parts of Europe, but January is a milder time to visit the Algarve.
With typical highs ranging from 15-16°C (59-61°F) and lows at 8-9°C (46–48 °F), it's still possible to enjoy outdoor pursuits while exploring this region.
Though January should not be thought of as hot - it is actually the chilliest month here - so ensure that you are prepared for cooler weather along with some wet days too.
February
February is an ideal time to visit the Algarve as temperatures start climbing, usually around 17-18°C (63-64°F) in daylight hours. While there's still a chance of rain during this period, its more frequent sunshine and longer days make it perfect for outdoor activities such as mountain biking, hiking or golfing.
You'll be able to wander through stunning beaches and captivating towns with fewer people around, giving you plenty of opportunities to immerse yourself in the authentic local life here while enjoying what the area has to offer during your leisurely stay!
March
As the weather in March transitions to springtime, temperatures start rising and everything is painted with bright colors.
Longer days free up time for outdoor activities like hikes, bike rides or seaside walks while a reduction of visitors makes it easier to explore some of Algarve's cultural highlights such as castles, fortresses and little towns.
Mild conditions make this an ideal month to discover all that this region has on offer from its spectacular natural scenery right down its fascinating history.
April
April in the Algarve can be a bit unpredictable as far as temperature goes, with highs ranging from 22-25°C (72-77°F), but will still provide great opportunities to make use of its picturesque coast and partake in outdoor activities.
This is also an excellent time for tourists on a budget due to reduced crowds and cheaper flights/accommodation during shoulder season. In essence, it's truly fantastic when considering all that you get out of your visit!
May
Visiting the Algarve in May is a great experience, with daytime temperatures of up to 25°C (77°F) and sea water that warms to around 19°C (66 °F).
Although not quite warm enough for swimming, you can still enjoy sunbathing and beachcombing on its stunning beaches.
As summer draws nearer, there are many events taking place all over this region. From music festivals to outdoor markets, providing an unforgettable holiday.
June
June in the Algarve marks an ideal time to plan a beach holiday as temperatures are hot and sunny days plentiful. With daily highs hitting 28°C (82°F) and lows at 20°C (68°F), you'll have ample opportunity to relax on beautiful beaches, soak up some sun or enjoy different water activities throughout your stay.
This season is filled with long daylight hours that create a vibrant atmosphere perfect for any fun-filled getaway by the coast!
June certainly makes for a great period of vacationing in The Algarve region - not only because of its pleasant weather but also due to its stunningly picturesque ocean views.
July
Come to southern Portugal in July for some hot, sunny weather and endless beach days. Temperatures are usually around 24°C (75°F), with highs up to 33°C (91°F). Don't forget your sunscreen! July is the peak of summer in the Algarve – perfect conditions for an unforgettable holiday away from any rain showers.
In those balmy evenings, why not try al fresco dining or take advantage of all that evening entertainment this region has to offer? Enjoy a vacation packed full of sunshine and adventure throughout this magical month in Portugal.
August
The Algarve is most inviting during the month of August, when daytime temperatures can reach up to 28°C (82°F). This makes it an ideal time for a beach holiday with warm seas and optimal water temperature at 23°C (73 °F) perfect for swimming and other recreational activities.
August does get quite busy, but nothing stops visitors from enjoying long days filled with sunshine in some of its gorgeous coastal towns or villages. The best part about this season in the Algarve are pleasant temperatures which make sightseeing much more enjoyable!
September
September in the Algarve brings a pleasant balance between the warmth of summer and less crowds. Temperatures are still comfortable, with highs averaging 25°C (77°F) and sea temperatures staying around 23°C (73 °F), making it ideal to enjoy water activities as well as beach recreation throughout this month.
Aside from these attractions, there are also an abundance of festivals and cultural events that one can take part in for a truly memorable holiday experience.
October
October is a great time to visit the Algarve, with mild temperatures and ideal beach weather. Temperatures hover around 25°C (77°F) during the day while sea temperature remains warm at 21°C (70°F), so it's perfect for spending days outdoors or engaging in activities. I remember taking long, leisurely swims in the pleasantly warm sea, relishing the sun's gentle warmth.
Rainfall increases but there are still plenty of opportunities to explore this region on holiday. Prices drop as well due to fewer crowds, making October an attractive time for budget-conscious travelers looking for a relaxed experience in the Algarve.
November
The Algarve in November marks the start of its rainy season yet still remains relatively temperate with highs averaging 19°C (66°F) and lows around 10°C (50°F).
Although not a prime time for hitting the beach, visitors can enjoy other recreational activities such as golfing, hiking or exploring small towns. If one desires, November is an opportune time to visit this region since prices on flights and accommodations are reduced due to fewer tourists during this period.
December
A visit to the Algarve in December is a great way for those from colder winter climates to escape, as temperatures reach an average maximum of 17°C (63°F) and minimum 10°C (50°F). The region also enjoys plenty of sunshine, giving visitors ample opportunity for outdoor activities.
Plus, with Christmas markets and events taking place at this time too, there's no better season than now to take advantage of all that the area has to offer! With milder climes but still abundant amounts of sunlight – it's a truly magical experience guaranteed if you decide to visit during wintertime.
No trip to the Algarve is complete without trying Cataplana, a traditional seafood stew. I had the best Cataplana at a beachside restaurant in Albufeira.
The best time to visit Algarve for those on a budget
The best time to visit Algarve for those on a budget is either spring (April to June), autumn (September to October) or winter (November through March). If you're looking for a budget-friendly Algarve holiday, consider visiting the region in these months.
You'll still get great weather and plenty of activities while being able to take advantage of lower prices on flights and accommodation. Plus, with less crowds, your experience won't be lacking quality! The off seasons also come equipped with an easygoing atmosphere that's perfect for anyone wanting a tranquil vacation without breaking the bank.
The best time to visit Algarve for the beach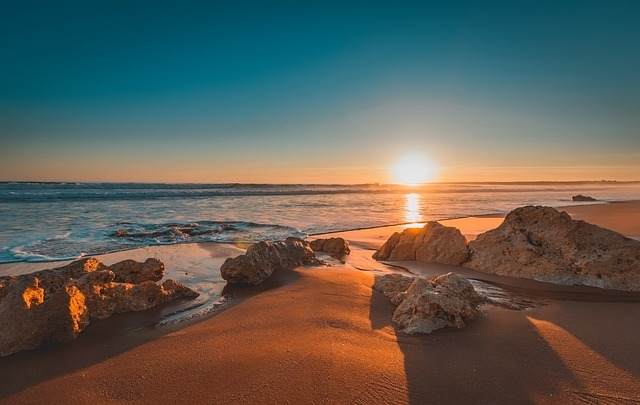 The best time to visit Algarve for the beach is from June to October. At this time, the Algarve is an ideal destination for beach lovers with a coast perfect for enjoying all kinds of water sports and relaxing in the sun. Sea temperatures at this time average 23°C (73°F), making it exceptionally enjoyable during those summer months.
Whether you're travelling alone or as part of a family, taking advantage of that warm sunshine alongside plenty of other amenities makes experiencing your dream beach holiday easier than ever before! Places like Faro and Albufeira are a beach lover's paradise and you'd want to visit them for the beaches for sure. If just the beaches are not sufficient for you, check out these lists of reasons to visit Faro and reasons to visit Albufeira, too.
The best time to go surfing in the Algarve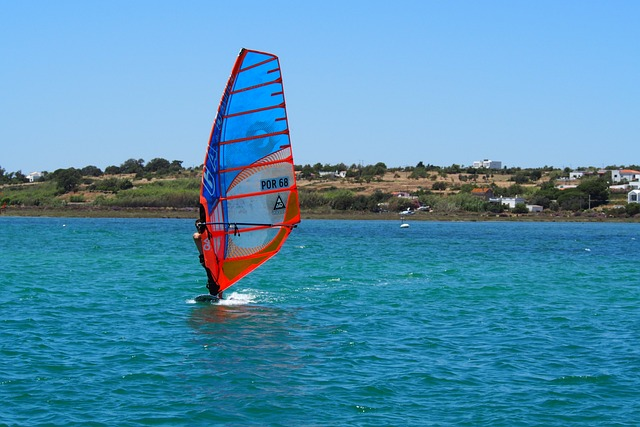 The best time to go surfing in the Algarve is during autumn and winter. The Algarve has amazing, picturesque beaches that make for a great surfing destination. During the autumn and winter months, strong waves roll in from the Atlantic Ocean providing excellent conditions to practice this sport.
This makes it an ideal time of year for passionate surfers or those who want to give it a go! No matter what your skill level is, there's sure to be something suited towards you on these beautiful shores during colder weather periods.
Overall best times to visit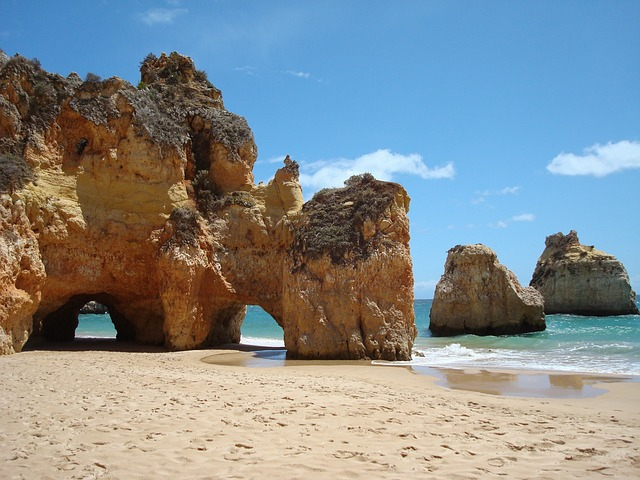 When deciding the ideal time to visit the Algarve, it all comes down to personal taste and activity preferences. In spring or autumn visitors have a great opportunity of enjoying nice weather with fewer crowds. I remember the tranquil atmosphere of my spring visit, which allowed for peaceful explorations of the region's rich history and natural beauty.
There are varied activities that can be done. Summer months are perfect for beach lovers as temperatures get high during this season. Nevertheless winter brings milder climates along with noteworthy discounts on accommodation costs, something difficult not to take into account!
No matter when you decide to make your trip here though, stunning landscapes combined with vibrant culture guarantee an amazing vacation experience throughout the year in the Algarve region.
Summary
No matter the time of year, the Algarve offers endless possibilities for an unforgettable holiday. With balmy summer months offering sunny beaches and hot days or cooler shoulder seasons providing plenty to explore in historic towns, this is truly a region that delivers all throughout the year.
Whether you're looking to soak up some rays during long summer evenings or warm yourself by cozy winter fires (whatever your preference), there's sure to be something special waiting for you when it comes time for your visit! So don't delay. Start planning your dream Algarve vacation today!
The Algarve region, with its diverse natural beauty, rich history, and warm locals, has left an indelible mark on my heart. I can't wait to return and discover more of what this incredible region has to offer.
Frequently Asked Questions
What is the best month to go to Portugal?
The optimal time for seeing Portugal is during the spring months from March to May and fall (September-October). The pleasant temperatures, colorful blooms in the springtime, and less visitors make these times of year ideal if you wish to visit. Plus it's an added bonus that fewer crowds can be enjoyed in autumn! So, bear this in mind when considering your travels to this country.
What are the rainy months in the Algarve?
The Algarve is perfect for anyone looking to soak up some sun during the colder winter months. With little rainfall throughout April until October and most of its precipitation happening between November and March. So if you're considering a sunny escape in the winter season, then this part of Portugal could be ideal!
How many days is enough for Algarve?
If you're looking to escape for a few days, the Algarve is an ideal place. Its marvelous beaches and vibrant atmosphere make it perfect for relaxation while its captivating sites offer plenty of opportunities to explore.
Spending three to five days in this stunning region will guarantee that you have enough time to check out all the key spots as well as take some much-needed downtime. With scrumptious cuisine also available here, spending three to five days in Algarve would ensure that your stay there was worthwhile and memorable! Here's a more elaborate guide on how many days in Algarve to help you decide.
What is the hottest month to go to Algarve?
A visit to the Algarve in July is very attractive for sun seekers as temperatures reach an average of 30 C during this month with a minimum temperature of 22 C. June and August also offer desirable heat levels making them just perfect too.
When is the best time to visit Algarve for the beach?
The best time to visit the Algarve for the ultimate beach experience is between June and October. Perfect for swimming in the sea and basking in the sun. With these months being highlighted as an ideal time to visit, why not plan your next trip?