You should visit Portugal for its stunning coastlines, deep-rooted history, vibrant culture and delicious cuisine combined with a much more reasonable cost than other European locations.
Portugal should be your go-to choice in 2023! Whether you're planning on traveling alone or as part of a group or family holiday.
There are plenty of reasons to visit the country. With something special waiting around every corner, it is no surprise that this south western European nation has become such an attractive option for so many travellers across the globe.
Having visited Portugal multiple times in recent years, I've personally experienced the stunning coastlines, deep-rooted history, and vibrant culture this country has to offer.
Short summary - planning a trip to Portugal:
Experience Portugal's stunning landscapes, vibrant culture and unique cuisine!

Enjoy outdoor activities, golf courses and magical Harry Potter sites.

Visit between May & October for the perfect getaway at a reasonable price!
Reasons to visit Portugal
Pleasant Weather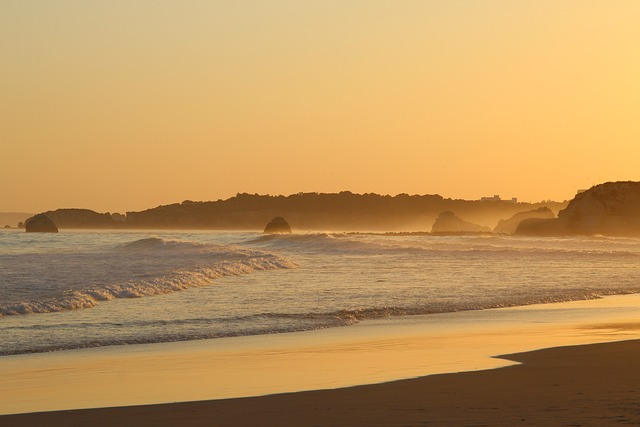 Visiting Portugal should definitely be on everyone's bucket list for numerous reasons! Firstly, its fantastic climate due to the Atlantic Ocean allows travelers to experience a mild and sunny environment year-round, without having to pay too much.
Soak up some sun at a beautiful beach or explore this amazing historical country with pleasant temperatures. Whatever you choose will make your journey memorable.
Thanks to its location near the ocean, there are an abundance of outdoor activities available that let tourists enjoy warm weather all throughout their stay in Portugal making it such an ideal vacation spot even more worth visiting!
Varied landscapes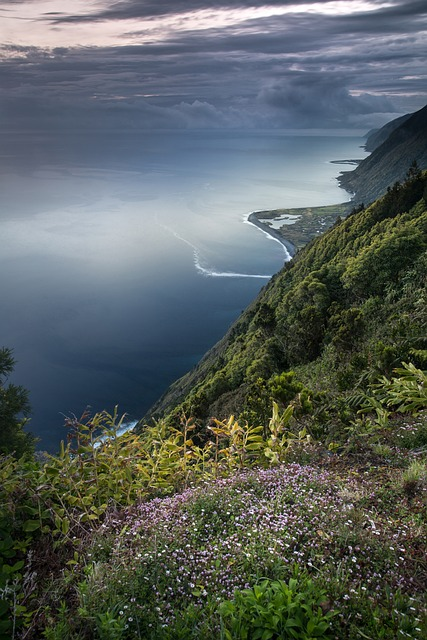 The scenic beauty of Portugal is beyond words. It boasts a long shoreline along the Atlantic, dense forests, delightful cities, and national parks with diverse terrain that will take your breath away.
Visiting sites like Ponte de Lima, Tomar, or Mértola & Monsaraz is bound to be an incredible experience for you as these medieval villages boast astounding views. Walking through the dense forests of the Peneda-Gerês National Park was one of the highlights of my trip.
To its impressive sandy coastlines, the core regions of Portugal also offer more sightseeing opportunities. Within this part of the country are small towns built out of stone blocks (known schist villages) which give off old-world vibes.
Alongside all such interesting places stands Sintra - adorned by winding streets surrounded with grandiose palaces & gardens while being near some highly rated golfing spots in Portugal!
Ideal for solo travelers, small groups as well as families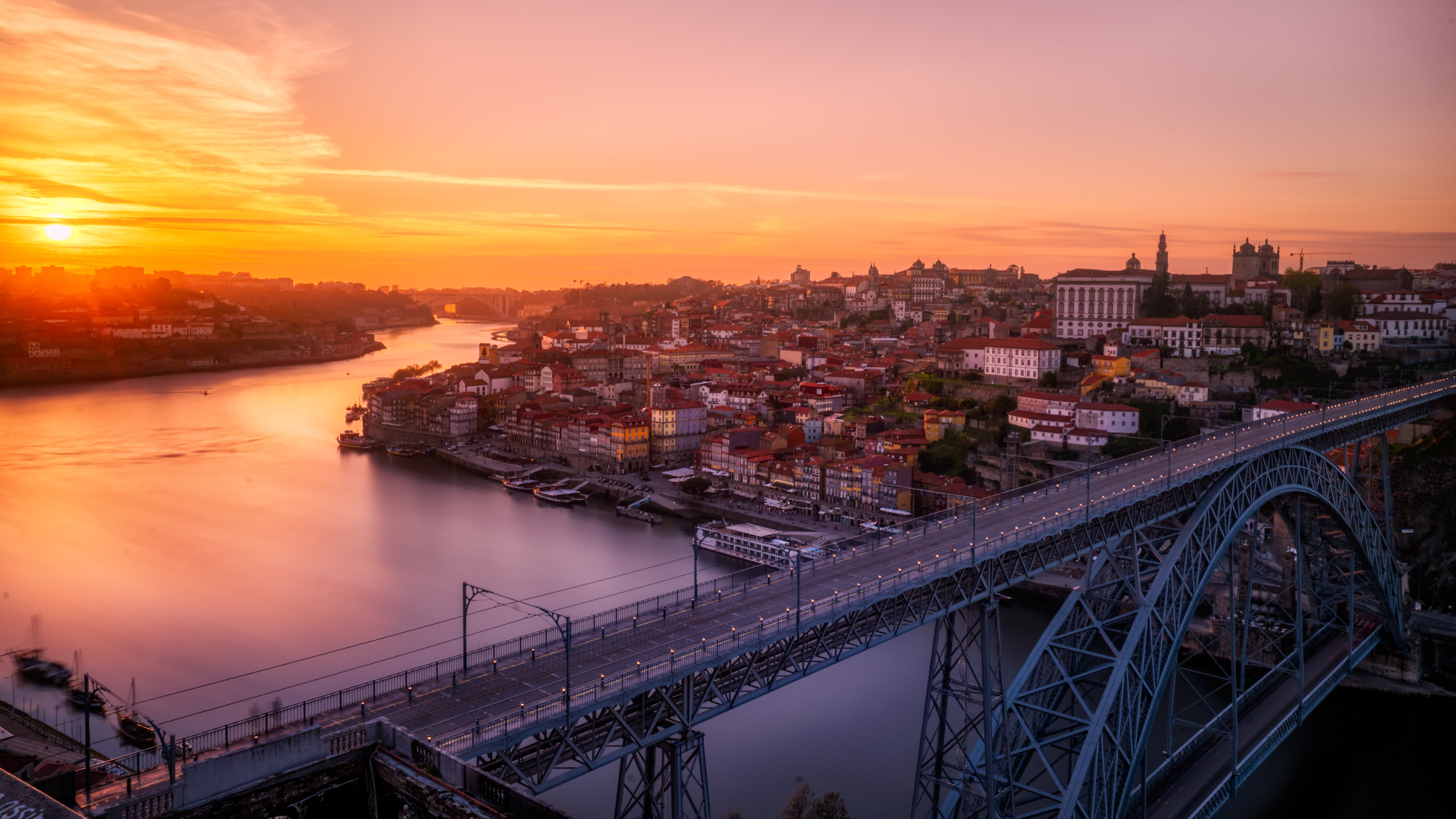 Portugal is a delightful travel destination that can accommodate every type of tourist. For those traveling alone, the country offers numerous opportunities to immerse themselves in local culture and explore exciting adventures.
Traveling solo in Portugal was a breeze, with friendly locals and countless opportunities to join group activities. Small groups and families are also well catered for with a diverse selection of activities suitable for all ages and preferences.
Whether it's taking breathtaking hikes along dramatic coastlines or seeking out lesser-known sights on an unforgettable road trip, Portugal guarantees something special whatever your taste may be!
Safe tourist haven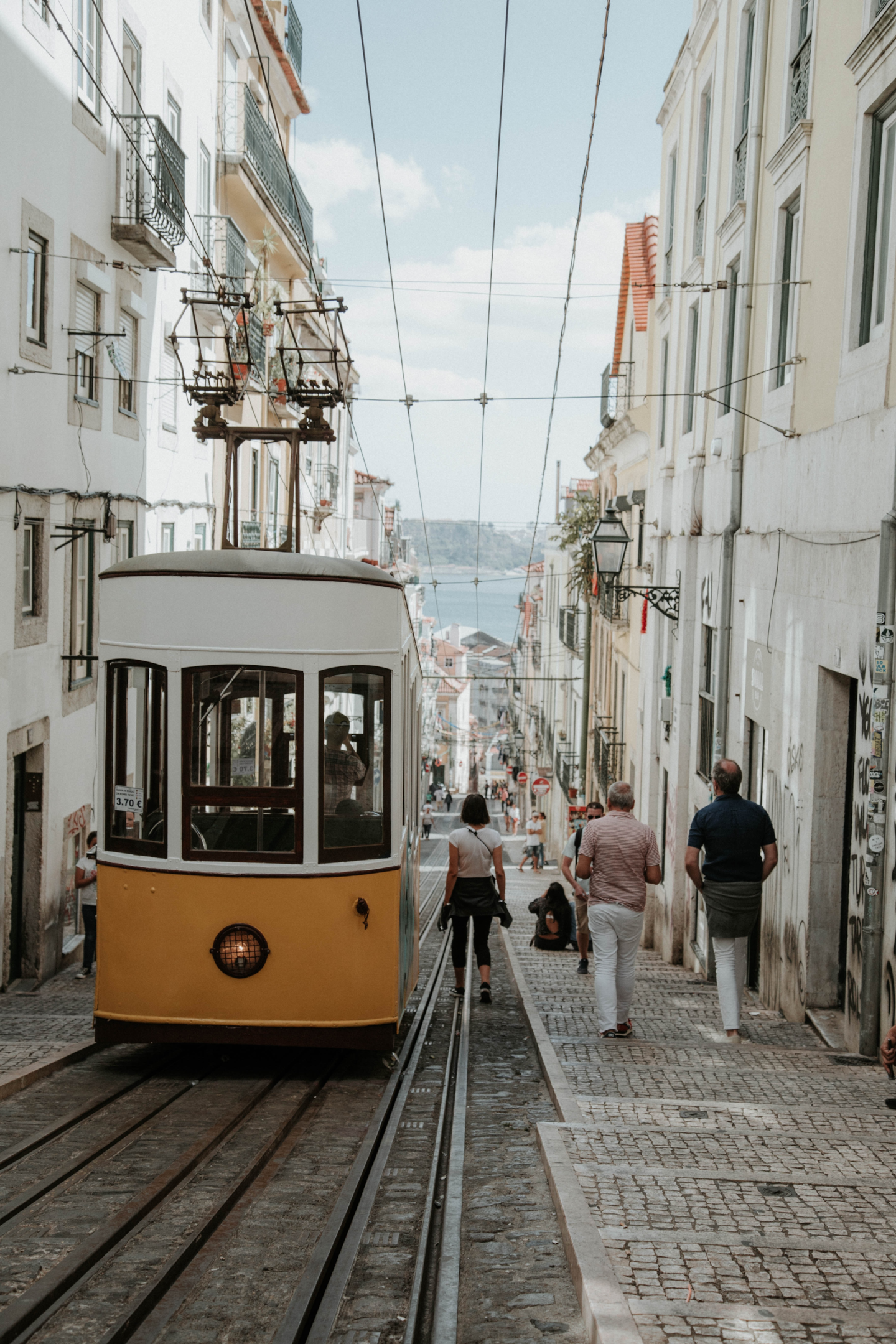 When selecting a destination for your travels, Portugal stands out as an ideal choice because of its exceptional levels of security and ease-of-access.
Known to be safe with friendly people living there, visitors can explore the unique wonders that this country has on offer without worrying about personal safety risks like pickpocketing in busy areas or while using public transport.
By following basic precautions, you'll have peace of mind and experience all the surprises found here during your visit!
Discover remarkable sights full of personality throughout Portugal which will create lasting memories - just remember to be aware when visiting crowded places so you don't fall victim to any unexpected danger along the way.
Reasonably priced
Heading to Portugal for a visit is an economical choice compared with other European destinations. From budget hostels in the city centre, right up to luxurious options on Avenida da Liberdade, there are lots of great value places available that won't break the bank when visiting this stunning country of Western Europe.
Even better than the accommodation deals? Mouth-wateringly delicious three course meals and drinks can be found for only around 9-13 euros, a very reasonable price compare to most of the rest of Europe - what's not to love about Portuguese hospitality?
Undiscovered regions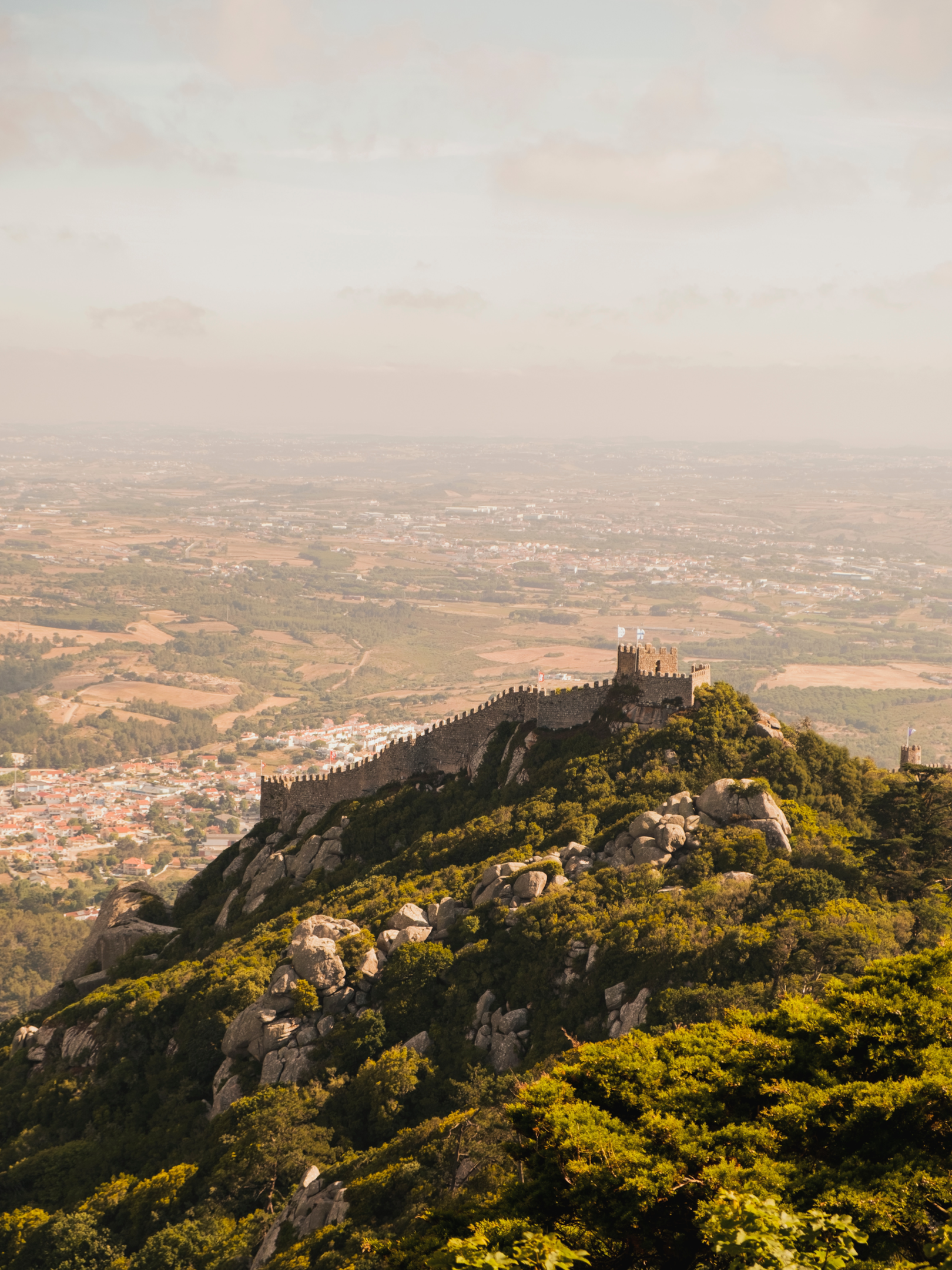 If you are looking for an off-the-beaten path destination to explore, Portugal has some hidden gems that should not be missed.
The Azores and Madeira islands feature extraordinary landscapes and provide many opportunities to take part in outdoor activities while appreciating its unique cultural heritage.
I spent several days in the Azores, where the unspoiled landscapes and unique cultural heritage left a deep impression on me. Check out this guide on the best time to visit Azores to help you make an informed decision.
These two distinct regions offer a truly unforgettable experience, so why not venture out of the mainland and discover what they have to offer? With their picturesque views, plentiful leisure options, as well as rich historical roots, these locations are certainly worth exploring while visiting Portugal!
Mind-blowing food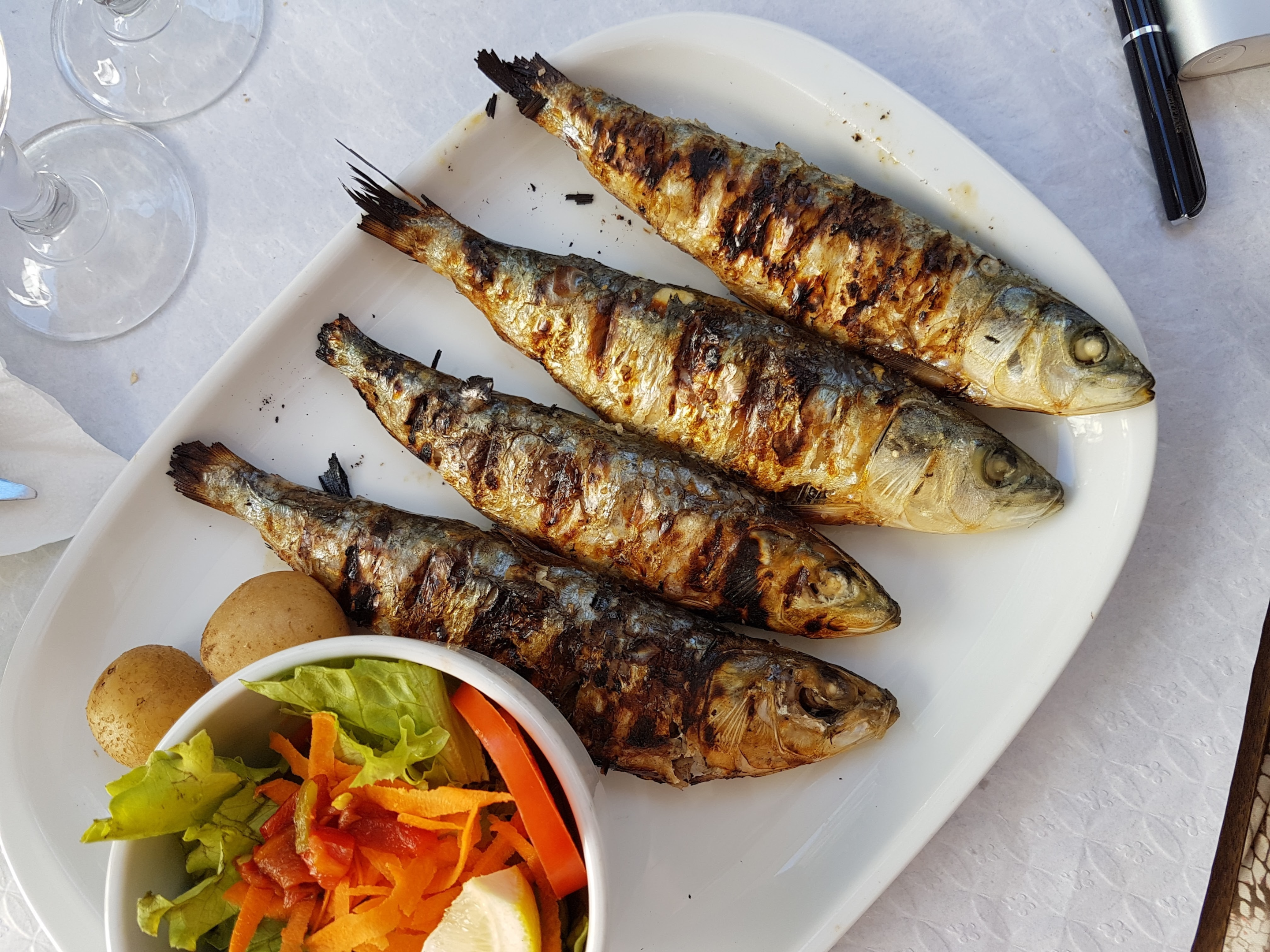 Portuguese cuisine offers an amazing experience that you will never forget. From the renowned Bacalhau to all of its delightful regional dishes and fresh seafood, your taste buds are sure to be tantalized!
And for dessert? Portugal's famous Pastéis de Nata cannot go unnoticed — they're just too good! But don't stop there - explore everything else this country has in store when it comes to delicious cheeses and cured meats.
A culinary journey awaits those who decide to visit Portugal, so get ready for an incredible treat with every meal during your stay!
Fresh seafood
Fresh seafood is a must-try when visiting Portugal. You'll find no shortage of variety with delicious options like razor clams, sea bass, bream and jumbo prawns all caught daily along the coastlines in abundance.
Whether you prefer to savor grilled sardines seaside or indulge in an exquisite seafood banquet at one of the finer restaurants around town, there's something for every taste bud that won't disappoint!
There's something for every taste bud that won't disappoint! It's easy to understand why Portugal holds such renown for its scrumptious array of unique seafaring delights, it certainly will leave your appetite wanting more!
Fabulous wine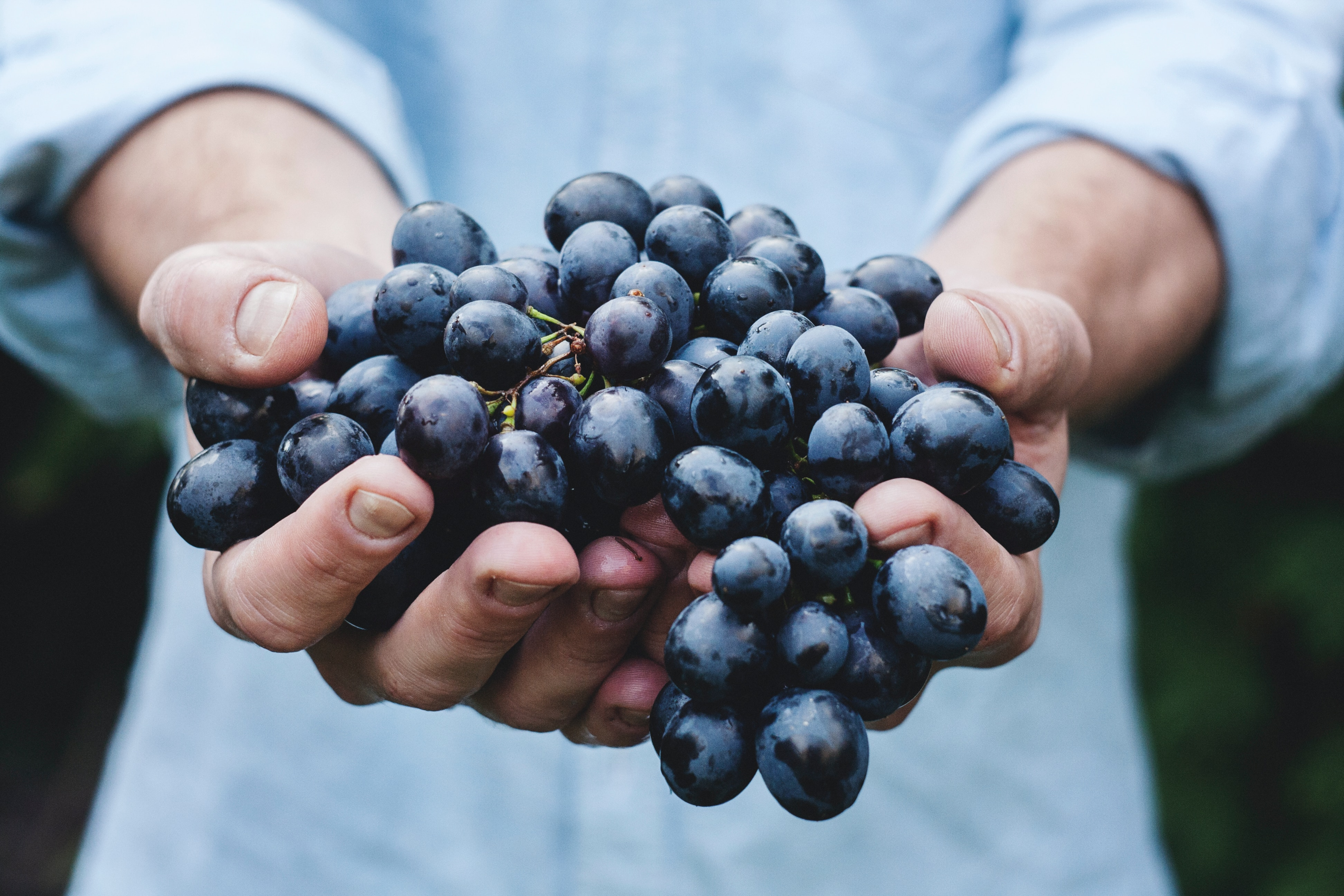 Enthusiasts of wine will be thrilled by the remarkable Portuguese wines available, with extraordinary quality choices from prominent regions like Douro Valley and Alentejo.
Portugal produces many varieties of wine, including its well-known Porto Wine as well as Vinho Verde, ideal for enjoying in a warm outdoor atmosphere while admiring stunning beaches.
So why not celebrate your unforgettable experience in Portugal and raise your glass!
Welcoming people
When visiting Portugal, the hospitality and friendliness of the locals is sure to make your experience unforgettable. The Portuguese are renowned for being incredibly welcoming and helpful - always willing to provide advice on some of their country's best sights as well as imparting wisdom about its culture.
No matter if you're in need of restful beach time or crave an adventure-filled journey, these people will ensure that your stay in Portugal surpasses expectations! They can offer insight into a rich Portuguese heritage which results in even more enjoyable exploration, making you fall in love with the Portuguese nation.
One unforgettable moment was when a local family invited me to their home for a traditional Portuguese meal, showcasing their incredible hospitality.
Exquisite culture
To gain a deeper understanding of the Portuguese culture, dive into its traditional Fado music and energizing festivals. The distinctive notes of this genre provide an alluring yet melancholic sound that is typically accompanied by a Portugal guitar.
Festivals such as MEO Sudoeste, NOS Alive and Super Bock Super Rock capture the very essence of celebration in Portugal – featuring plenty to do for everyone! From heartfelt lyrics to upbeat rhythms, get ready to be captivated by what this majestic country has to offer.
Enthralling Fado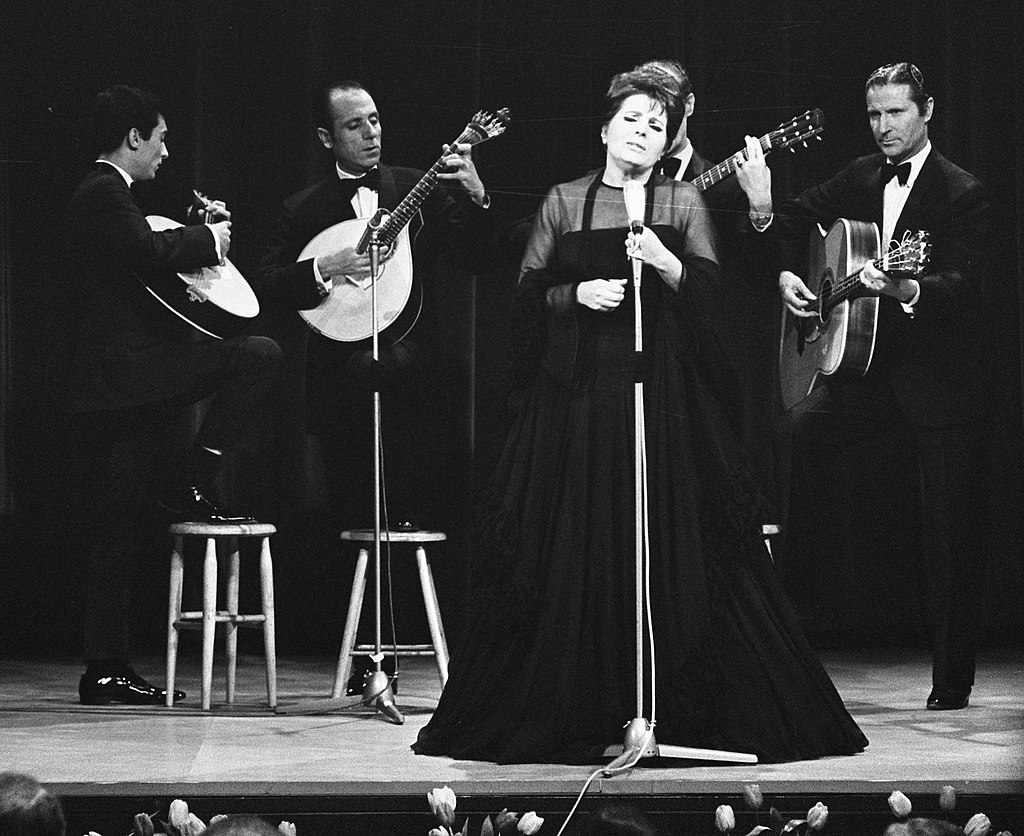 For those who visit Portugal, the melancholic melodies of Fado are sure to leave a lasting impression. This 19th-century musical genre, originating in Lisbon's historic districts, is defined by its sorrowful tunes and words about seafaring or hardship.
To gain an insight into Portuguese culture, it's essential to attend a live show in which they'll be performed - a chance not to miss out!
In such intimate surroundings, one will encounter real emotions conveyed through music. Witnessing this can truly help you understand what lies beneath the soul of Portugal.
Exciting festivals
Throughout the year, Portugal has many events that invite people to come and join in on the festivities. Whether it's taking part in a parade at Carnival or embracing Santo António celebrations while you're visiting Lisbon – celebrating is certainly something which Portuguese culture does well!
Heading off to one of these fun-filled festivals can provide visitors with an interesting look into traditional customs and traditions – from lively music shows all through night long gatherings where local delicacies are being offered by food fairs around town.
With so much going on during any given festival season here, there really isn't anything else quite like experiencing first hand how locals have been partying for centuries now!
Lively nightlife
If you're looking for a night of fun, Portugal is the place to go. Enjoy stunning views from lively rooftop bars or relax and unwind with some wine at traditional Fado houses.
Plus, when it comes time to dance the night away, there are plenty of nightclubs available in cities like Lisbon and Porto - so no matter what kind of atmosphere you prefer, all your needs will be met! If you're planning on going, check out this blog on best time to go to Porto.
Picturesque beaches
From serene coves to vibrant beach hotspots, Portugal offers an impressive coastline of 1,793 kilometers. Enjoy its picturesque beaches and bask in the warm sunshine at the Algarve region - a well-known haven for sunbathers.
So grab your sunscreen and favorite book then get ready to enjoy some blissful relaxation on gorgeous Portuguese shores!
Invigorating surfing
If you're an experienced surfer, or a novice looking to try out the sport for the first time, Portugal's surf spots are unparalleled. Places like Nazaré and Peniche offer impressive swells that attract water sports enthusiasts from all around the globe.
You don't need any prior experience with wave-riding - so grab your board and get ready to tackle some of Europe's best beaches!
With plenty of challenges on tap, it makes sense why Portugal has become such a popular destination among professional riders as well as beginners alike.
Enigmatic architecture/design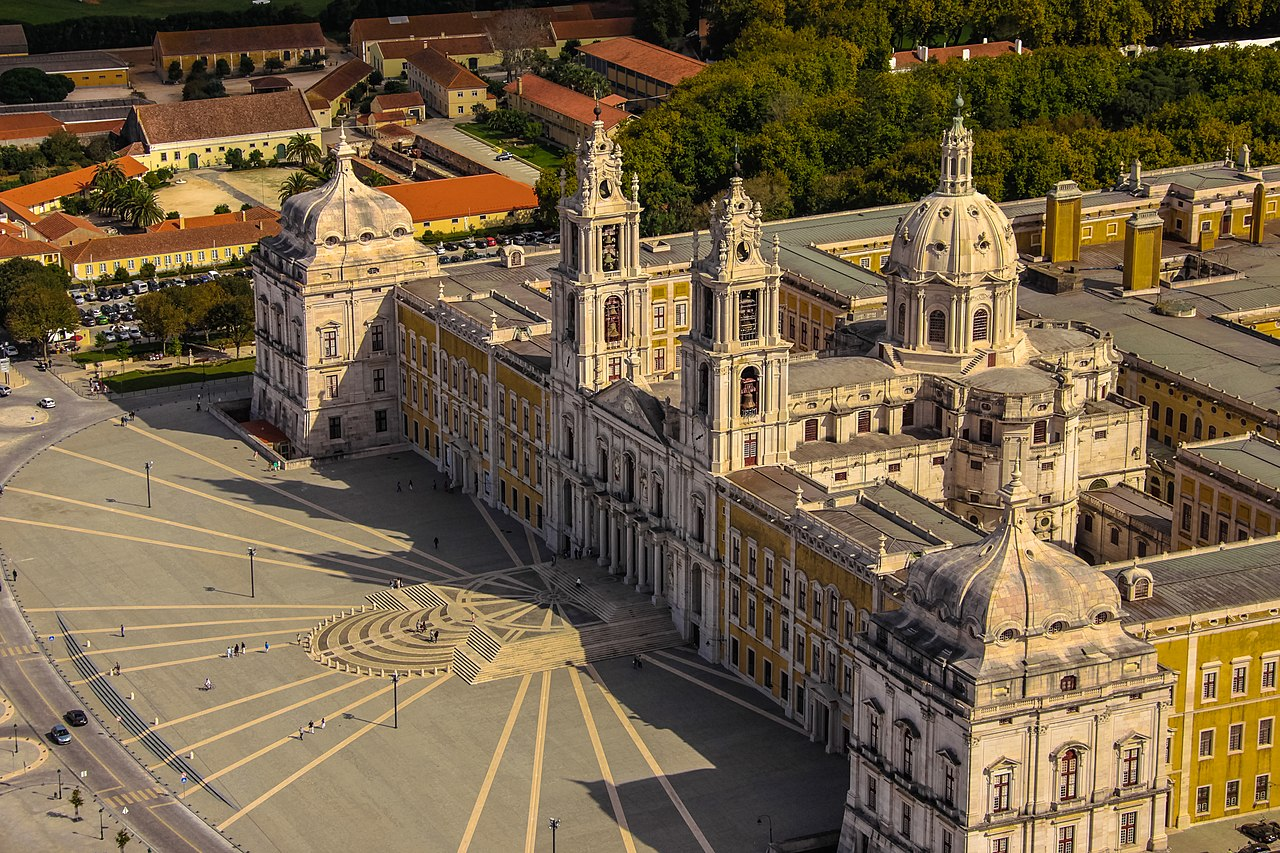 Portugal's long and varied background has created a stunning array of architecture, from historic castles to unique tiles.
Admire the country's beautiful structures ranging in age as you explore its vibrant streets of Lisbon decorated with Azulejos or take an excursion to majestic Sintra palaces for more artistic insight into Portugal's rich history.
The combination of old and new designs will captivate any visitor with all that they behold on their journey through this wonderful land!
Ancient castles
Portugal is home to majestic castles that have a long and storied history. Visitors can view the grandeur of Almourol Castle, situated on an island in the Tagus River from medieval times, or marvel at Evoramonte Castle built during the 14th century. These structures provide insight into Portugal's rich heritage, making it one of the world's great historical countries.
Walking the battlements of Almourol Castle, I felt transported back in time, completely immersed in the rich history of Portugal. Not only castles, Portugal has some beautiful universities, too, such as in Coimbra. If you're wondering if Coimbra is worth visiting, check out the linked guide.
Stunning UNESCO world heritage sites
Exploring Portugal's cultural heritage, as protected by its many UNESCO World Heritage Sites, should be a must on every traveler's itinerary.
From the Tower of Belém in Lisbon to Évora and the Côa Valley's ancient rock art, these historical monuments offer an unparalleled opportunity to discover fascinating glimpses into Portuguese history and culture.
The picturesque town of Sintra is especially noteworthy, boasting streets lined with distinctive architecture that can't be found anywhere else!
So make sure you don't miss out - visit one (or more!) of Portugal's World Heritage sites for a truly unforgettable experience!
Beautiful streets
Exploring the streets of Portugal is an unforgettable experience. Start with Lisbon's Alfama district, its alleyways winding and quaint.
Then take your journey to Porto's inviting bylanes full of life. Enjoy the sights, sounds and scents on this scenic adventure, vibrant tiling adorning cobbled paths ablaze in colour will create a lifetime worth of memories for you to treasure!
Fancy Azulejos
Azulejos, Portugal's ceramic tile art form, are some of the characteristic and surprising sights that adorn buildings and other public spaces with their vivid colours and complex patterns.
Taking a look at these exquisite tiled works of beauty inside old churches or streets of Lisbon could fill anyone up with awe as it reflects perfectly on Portuguese design style which is totally distinct in itself.
No matter where one visits within this country to explore its unique history, culture, and architectural designs, Azulejos appear like an exclamation mark, giving life to everything that surrounds them!
Lush nature
Portugal offers a range of natural parks where visitors can appreciate its captivating landscapes and embark on outdoor activities to suit all preferences.
From the verdant forests in the Azores region to the awe-inspiring sea cliffs of the Algarve, there are plenty of ways you could encounter Portugal's beauty.
Hikers may wish to take advantage of scenic trails or more relaxed walks through country areas. Bird watchers have an extensive selection amongst national reserves too!
Breathtaking hiking trails
Put on your walking shoes, load up your backpack and get ready to explore some of Portugal's beautiful trails. I'll never forget my journey through the Rota Vicentina trail. The aroma of wildflowers, the sound of crashing waves in the distance, and the sight of the sun setting over the Atlantic made it an unforgettable experience.
From the difficult peaks in the Serra da Estrela range to the stunning coastal routes along Rota Vicentina, there are an array of amazing landscapes for you to go hiking through!
An unforgettable journey awaits as you make memories amongst Portugal's magnificent countryside. So don't miss this opportunity. Take advantage and be sure not forget those breathtaking views!
Tranquil Gondola rides
Aveiro, known as Portugal's 'Venice', offers a magical gondola ride experience. Float along the meandering canals of this picturesque city in a traditional moliceiro boat and take in its captivating Art Nouveau architecture and romantic bridges bordering the waterways.
This tranquil journey on board an Aveiran gondola is certain to create lasting memories amid this beautiful landscape for visitors that will forever remain cherished.
Premier golfing
Golfers of all abilities will be delighted by the offerings in Portugal, renowned for its beautiful courses and scenery.
From the Algarve to the Azores, golf enthusiasts have an array of options when it comes to perfecting their swing or challenging themselves as a pro.
With recognition from the world golf awards, Golf Portugal is definitely one of the top golf destinations for an extraordinary getaway.
Choose this European country if you're looking for spectacular terrain and diverse opportunities!
Profound JK Rowling influence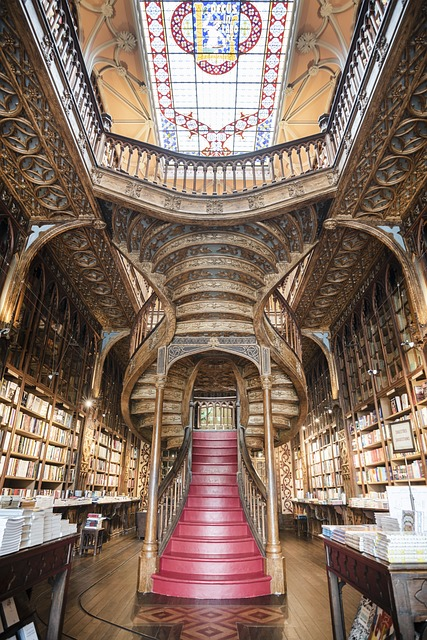 Are you eager to trace J.K. Rowling's footsteps in Porto? If so, embark on a journey through the enchanting streets of this incredible city!
The legendary Livraria Lello bookstore (which might have even served as an inspiration for Harry Potter books) should be your first stop here.When I first walked into Livraria Lello, I felt as if I'd stepped into a world of magic and fantasy. The spiral staircase and stained-glass ceiling are as enchanting as any spell!"
While wandering around, try imagining the magical world of Hogwarts becoming real right before your eyes. Who knows what kind of ideas and thoughts may come to you by exploring this captivating place?
Revered religious destination
For those seeking to explore Portugal's religious heritage, there are plenty of awe-inspiring destinations such as Fátima and Braga. Every year millions flock to the Sanctuary of Fátima, which is renowned for its miraculous history and serene atmosphere.
On the other hand, historically significant sites can also be found in Braga – often referred to by locals as "Portuguese Rome" – with a remarkable number of churches or monuments dedicated to religion present here too.
Regardless of whether you're spiritually devoted or just seeking insight into this aspect that Portugal has to offer. These sacred places provide an incredible experience that will stay memorable forever.
Versatile year-round destination
No matter when you go to Portugal, it is the perfect destination for all seasons due to its pleasant temperatures and a great selection of activities. Springtime brings with it an abundance of flowers while summer sees many vibrant festivals taking place.
Fall boasts beautiful foliage while winter hosts lovely Christmas markets - so there's something different each season! As such, Portugal offers countless opportunities throughout the year which guarantee travelers have some unforgettable experiences no ma
Easily accessible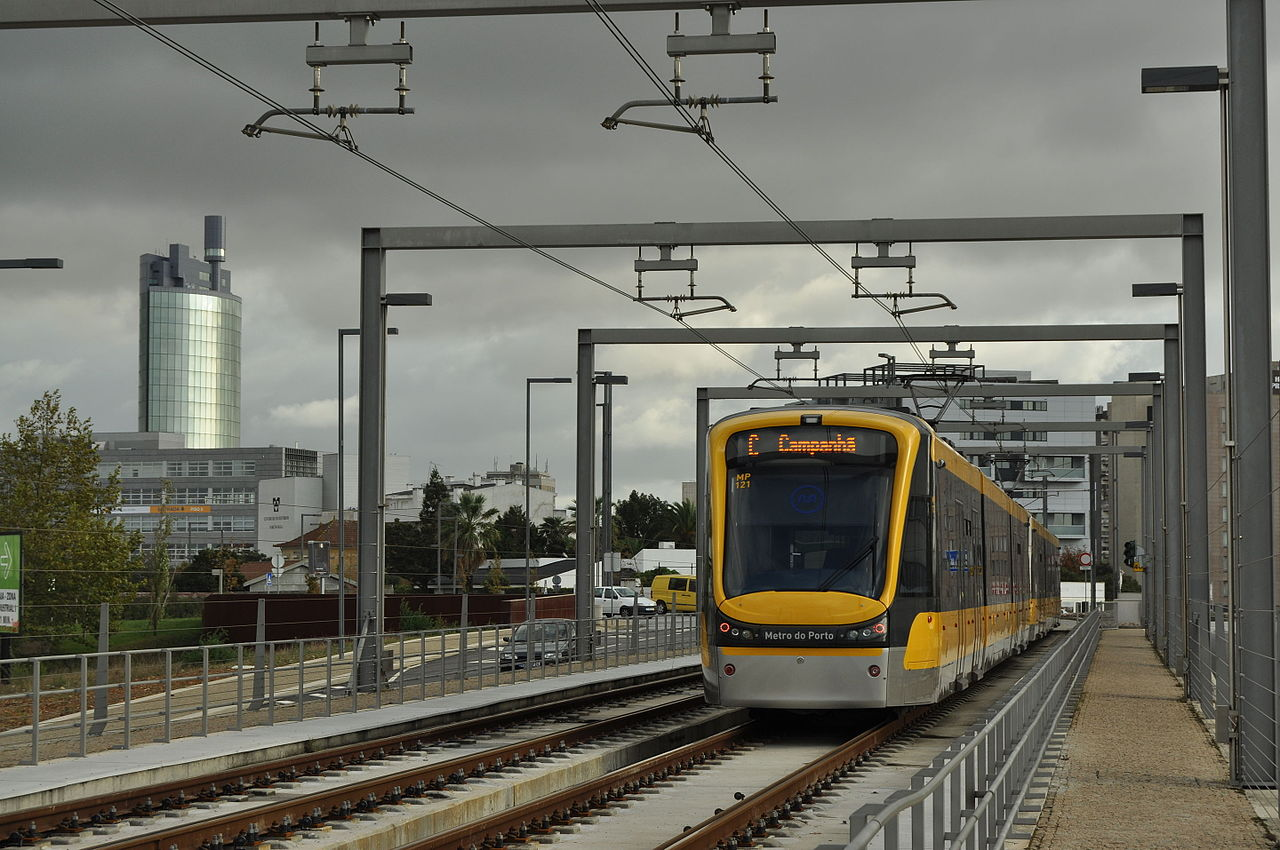 Exploring Portugal is straightforward and stress-free thanks to the reliable transportation system that includes both roads in good condition and rapid trains between cities. The journey itself can be a pleasure too – you could opt for an enchanting coastal drive or take advantage of high speed rail connections instead.
Overall, visiting this delightful nation will give tourists plenty of opportunity to experience its wonders with great ease of movement around it all!
Places to visit in Portugal
If you're exploring the beauty of Portugal, there are several must-see places to visit such as Lisbon, Porto, Sintra and the Algarve region. From energetic city streets in its capital all the way down to villages on the southern coast, this stunning country has something for everyone's liking!
Whether seeking adventure or just a chance to relax, visitors can find an abundance of opportunities which perfectly suits their desire. It is definitely worth discovering what hidden gems exist throughout Portuguese regions from vibrant culture through nature's tranquility. Here are my top recommended places to visit in Portugal:
Lisbon
Lisbon, the vibrant capital of Portugal, is a fusion of old-world charm and modern cultural dynamism. You can't miss the enchanting neighborhoods of Alfama and Bairro Alto, where winding cobbled streets tell centuries-old stories.
Visit the iconic São Jorge Castle for breathtaking views, and don't forget to take a ride on Tram 28 to witness the city's unique landscape. Lastly, indulge in delectable Pastéis de Nata, a local custard tart treat, while exploring the bustling cityscape.
Porto
North of Lisbon lies Porto, renowned for its beautiful riverside district and historic wine cellars. The Ribeira neighborhood, a UNESCO World Heritage Site, is a spectacle of colorful houses and narrow alleyways. Visit the soaring Porto Cathedral and the iconic iron bridge, Dom Luis I.
You'll also get to experience a wine tour in one of the traditional Port Wine cellars, learning about its rich history and, of course, tasting great quality wine!
The Algarve
The Algarve region is Portugal's most sought-after destination for sun, sea, and sand. Pristine beaches such as Praia da Marinha and Praia da Falésia offer breathtaking landscapes, crystal-clear waters, and dramatic cliffs.
On my visit to Praia da Marinha, I was mesmerized by the golden sands, the vivid blue waters, and the towering cliffs. It was like stepping into a postcard.
In the charming towns of Lagos and Faro, savor fresh seafood in quaint, seaside eateries. Also, take a boat tour to explore hidden caves and grottoes, especially the mesmerizing Benagil Sea Cave.
Azores Islands
For nature lovers, the Azores are a paradise found. This archipelago offers serene landscapes of verdant pastures, dramatic volcanic mountains, and sapphire-blue lakes.
Visit São Miguel, the largest island, for its thermal hot springs and Sete Cidades Lake, a magical twin-lake. Divers and whale watchers will love Pico Island for its abundant marine life. The Azores is truly a testament to Portugal's stunning, untouched natural beauty.
Madeira
Madeira is an enchanting island known for its lush gardens, rugged coastlines, and renowned wine. Wander through the vibrant and exotic flora in the Monte Palace Tropical Garden, and take a thrilling toboggan ride down the steep streets of Funchal.
Visit the terraced vineyards to taste the island's world-famous Madeira wine. This garden island is a delightful haven for those looking to relax and soak up nature's bounty. If you're not convinced, check out this guide answering the question, 'is Madeira worth visiting'.
When to visit Portugal
The best time for warm weather and plenty of sunshine in Portugal is between May and October. During this period, enjoy outdoor activities in the stunning landscapes or soak up some local culture.
Alternatively, if you're looking for cooler temperatures with fewer tourists around, try shoulder seasons such as April to June and September to October, which are also great choices when visiting Portugal!
Summary
There are multiple reasons to visit Portugal in 2023 – from its stunning scenery and an abundance of outdoor activities, to the country's vibrant culture and profound history.
Whether you're planning a trip solo or with friends/family, this picturesque nation can provide experiences that will stay with you forever, so why put off what could be one of your most unforgettable adventures? Start making plans now for your Portuguese journey!
Frequently Asked Questions
Why do people like Portugal so much?
People like Portugal because:
It is a great destination for rest, exploration and interacting with the locals is Portugal

It boasts a vibrant culture, delectable food options, wonderful beaches to relax on as well as plenty of entertaining things to do!

The Portuguese people are incredibly welcoming too.
What is the best thing about Portugal?
For all kinds of travelers, Portugal is an amazing place to explore. It boasts vibrant cities and charming villages that are accompanied by spectacular forests as well as 1,800 kilometers worth of stunning coastlines which vary from beaches to cliffs.
This country offers something for everybody! There's simply so much here. No one will ever run out of things to do or places to visit in this remarkable destination.
What is the best time of year to visit Portugal?
The best time to visit Portugal is between the months of May through October, if you're looking for warm weather and sunshine. It's ideal for outdoor activities while enjoying mild temperatures!
What kind of cuisine can I expect to try in Portugal?
The kind of cuisine you can expect to try in Portugal includes tasty seafood, iconic Pastéis de Nata and regional treats. Enjoy a mouthwatering journey through traditional portuguese dishes made with fresh ingredients right from the sea.
Are there any up-and-coming regions in Portugal worth exploring?
Yes, some up and coming regions in Portugal are the Azores and Madeira Islands of Portugal. These provide an exciting opportunity for a unique journey. This area is quickly becoming one of Europe's rising destinations, offering visitors countless unforgettable experiences.