Yes, Coimbra is worth visiting in 2023 for its rich history, stunning architecture, vibrant cultural scene, and beautiful landscapes.
The top must-see places in Coimbra are:
Monastery of Santa Cruz

Botanical Gardens

Sé Velha Cathedral

Mondego River

Choupal National Forest

Parque Verde do Mondego
This magical city of Coimbra, located between Lisbon and Porto, is a must-see for 2023 travelers. Its abundant history and captivating architecture set against its lush natural beauty make it worth visiting!
Whether you're looking to explore all that the Portuguese landscape has to offer or simply want an incredible vacation spot with unique character, Coimbra is your answer.
Short Summary
Explore the vibrant city of Coimbra in 2023, with its UNESCO World Heritage site, stunning natural beauty and unique Fado music.

Discover hidden gems like the 12th century Romanesque cathedral and the Portugal dos Pequenitos theme park.

Enjoy delicious Portuguese cuisine while taking part in outdoor activities or exploring nearby major destinations!
History of Coimbra
Coimbra is a city in Portugal with an extremely rich history, stretching all the way back to its days as capital from 1139-1385.
Its iconic University of Coimbra can trace its origins to 1290 and has since become renowned across Europe for being one of the oldest universities on the continent.
The streets and squares are adorned with numerous monuments such as the Old Cathedral of Coimbra, Monastery of Santa Cruz, and New Cathedral, allowing visitors to feel truly absorbed in centuries-old history while walking around town!
Walking through the University of Coimbra felt like a journey through the pages of a history book. The experience left me feeling awestruck and deeply inspired.
Reasons to visit Coimbra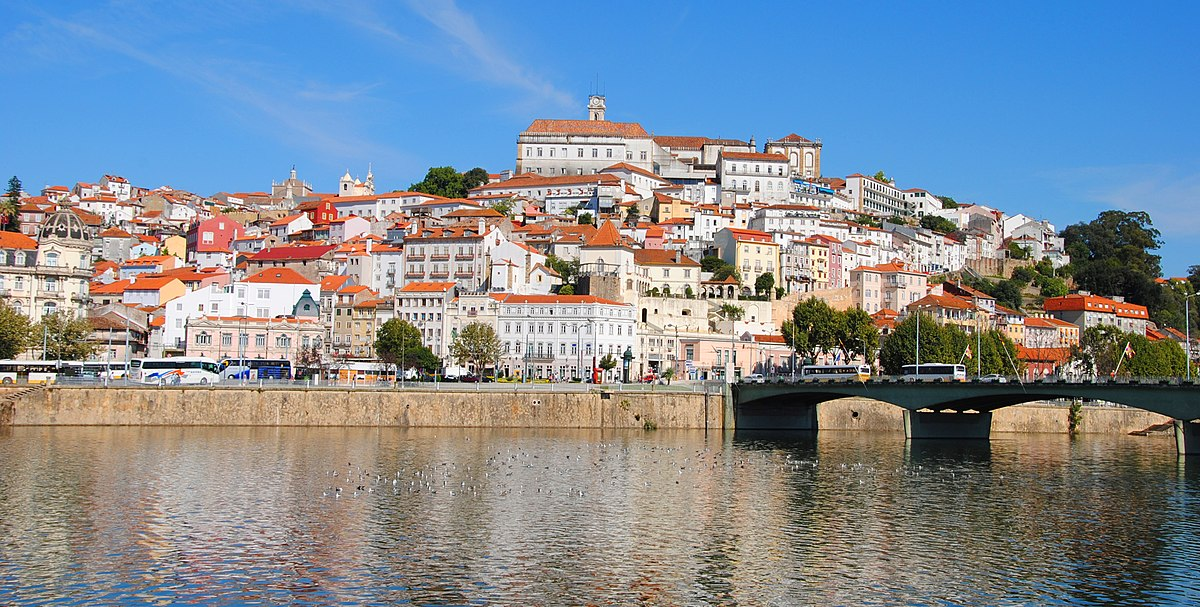 Coimbra, a stunningly beautiful Portuguese city, is the perfect destination for any kind of traveler. With its unique Fado music and UNESCO World Heritage site, as well as an abundance of natural beauty to explore, there's something here for everyone!
One of the highlights of my trip was a late afternoon visit to the New Cathedral. As the sun was setting, the golden light enhanced the charm of the architectural features, creating a sight I will never forget.
Coimbra is conveniently located between Lisbon and Porto – making it easy to visit either one or both cities before heading out into the rest of Portugal.
Whether you're looking for history, nature or fun, Coimbra will not disappoint! So pack your bags. This amazing Portuguese destination awaits you on your next European adventure.
Stunning art and architecture
The city of Coimbra boasts an array of historical architecture, ranging from the 13th to 19th centuries. The old town is particularly charming due to its vintage atmosphere with narrow streets and people wearing their black capes as a symbol for being students there.
Two prime attractions in this lovely setting are the New Cathedral, which combines Baroque and Neoclassical features, and the Biblioteca Joanina library, which dates back to the 18th century and holds 300,000 antique books inside it.
Beautiful UNESCO World Heritage site
The University of Coimbra, a place designated as UNESCO World Heritage Site and one of the oldest universities in existence, is situated on a hilltop at the heart of the city.
It has some magnificent architecture that can be admired, such as its 17th-century ceremonial hall and 16th-century tower, which provide remarkable vistas overlooking Coimbra below.
Make sure to pay it a visit! You won't regret taking advantage of this unique opportunity to explore this exquisite university city complex or climb up its iconic tower for amazing sights around Coimbra City center from above.
Climbing up the iconic tower of the University of Coimbra was an unforgettable experience. The panoramic views of the city from above were absolutely stunning.
Lush nature
The stunning scenery of Coimbra is another motivation for tourists to visit the city.
The Mondego River, Portugal's longest river, which flows from mainland highlands all the way to Figueira da Foz at the Atlantic Ocean coast, provides a great place for swimming, boating, and fishing activities alike.
Besides this natural beauty spot close by, there is also the Choupal National Forest, which offers a peaceful environment surrounded by tall trees. It makes an ideal getaway destination for nature enthusiasts!
Soulful Fado
Fado music, a uniquely Portuguese genre originating from Coimbra and still deeply ingrained in the city's culture, can be experienced firsthand at venues such as Fado ao Centro. There you will find local musicians playing live shows while visitors sip on port wine – an unforgettable experience!
Delicious cuisine
Visiting Coimbra is a must for food lovers. The city has an abundance of restaurants offering traditional Portuguese dishes including the locally renowned roasted suckling pig and chanfana (goat stew).
If you're craving something sweet, be sure to try Barrigas de Freira - made from egg yolks, sugar, cinnamon and almonds molded into the shape of a nun's belly – it's heavenly!
Walkable city
Coimbra is an exquisite, small city that entices travelers to explore its quaint alleys and plazas as they walk along.
It's easy enough to navigate through the Coimbran streets given the fact that many of the attractions are located nearby each other - it is great for immersing yourself into this picturesque town's heritage and culture!
This lovely place has such a rich history with monuments, churches, etc., all standing out within sight. Its captivating alleyways together with delightful homes make up a charming environment in which visitors have unlimited opportunities ahead of them when traveling around Coimbra.
Less crowded
Coimbra is an ideal destination for those who are looking to enjoy a big city experience, without the overwhelming crowds.
This Portuguese metropolis provides visitors with an exciting nightlife and growing art scene that sets it apart from other cities such as Lisbon or Porto.
It's perfect for travelers seeking a relaxed atmosphere but who still want plenty of attractions to explore! The energetic ambiance in Coimbra will leave you mesmerized and no doubt create lasting memories!
One night, I found myself in a small local tavern, enjoying the vibrant nightlife with a group of friendly locals. It was a perfect blend of excitement and relaxation.
Beautiful Coimbra gardens
Those fascinated by nature will want to visit Coimbra's captivating parks and gardens. The Botanic Garden at the University of Coimbra is particularly noteworthy, with its plentiful selection of trees and flora as well as some delightful ponds and a greenhouse.
Another must-see for tourists in Portugal is Portugal dos Pequenitos – a theme park featuring recreations from Portuguese culture such as famous buildings, monuments, etc., all miniaturized!
Numerous hidden gems
Coimbra holds some hidden wonders that are often overlooked by tourists. Among them is Foz d'Égua, a colorful hamlet with charming cobblestone roads, and Aldeia do Talasnal – an alluring village perched on the hills of Coimbra with majestic views.
Then there's Sé Velha from the 12th century, which stands as one of the oldest Romanesque cathedrals in Portugal's history.
These off-the-track spots offer a unique insight to the culture and history behind this magical city, something truly worth exploring!
Thrilling outdoor activities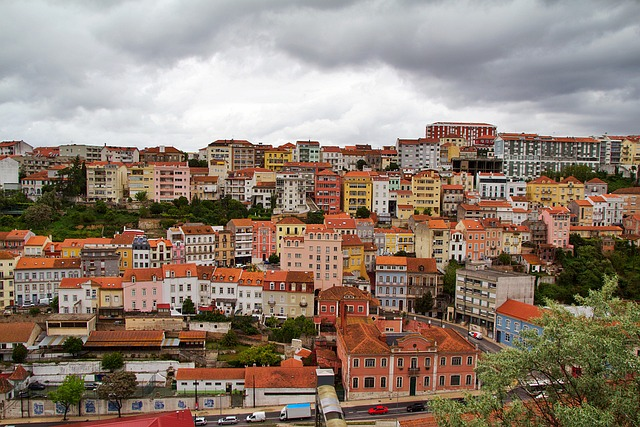 The city of Coimbra has plenty to offer for outdoor enthusiasts, from a thrilling kayak trip along the Mondego River Valley and its spectacular natural scenery, to a tranquil walk through the botanic gardens filled with an array of plants. Whichever option you choose - both will provide remarkable views that won't be forgotten anytime soon.
Coimbra is ideal not only for those seeking thrilling adventures, but also for those seeking serenity amongst nature – it really does have something for everyone!
Strategic proximity to other major destinations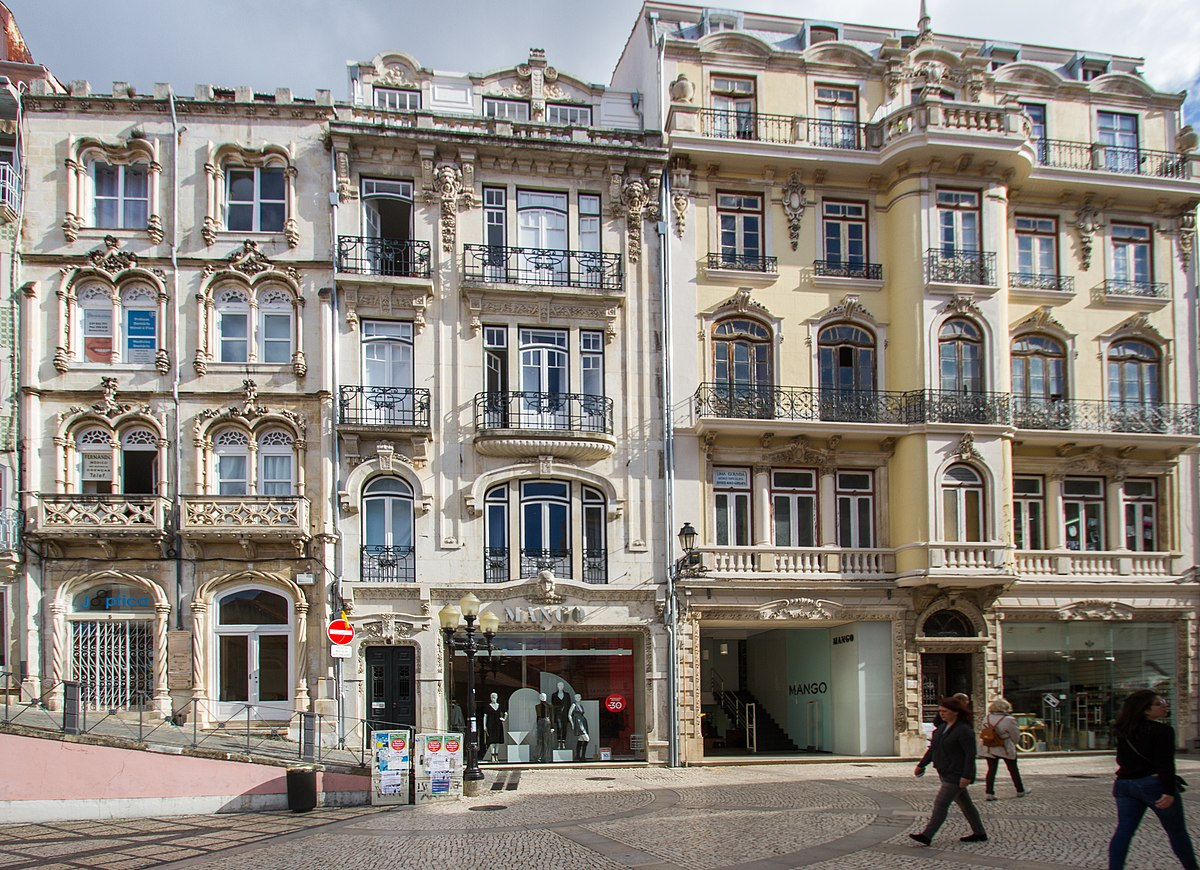 Coimbra, sitting between Lisbon and Porto in a central location, is an excellent choice to use as your base for discovering all of Portugal.
With its simple access from both major cities using Comboios de Portugal (the main north-south rail line), Coimbra can be effortlessly accessed without having to travel too far.
This makes it the perfect spot on your European getaway or even just somewhere you stop off at before furthering exploring this incredible country.
Due to its key position on the Iberian Peninsula, this city has plenty to offer those looking into Portuguese culture and history.
Whether traveling through by train or ferry from either Lisbon or Porto - make sure Coimbra's impressive cultural attractions are part of any trip!
Affordable destination
For travelers with limited funds, Coimbra is a great option when compared to other cities in Portugal. This city provides an abundance of low-cost attractions and services for its visitors (from hotels and restaurants to activities) without having to sacrifice quality experiences.
If you're seeking an economical destination that offers excellent value for money, then look no further than the charming Portuguese city of Coimbra!
Safe-to-visit area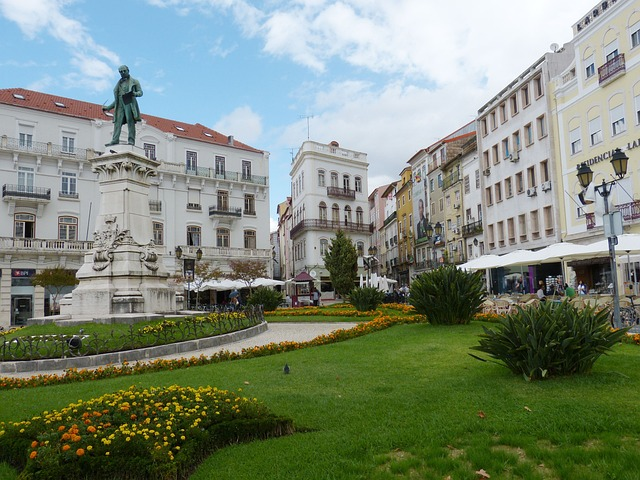 When it comes to safety and security, Coimbra Portugal stands out as one of the safest cities in all of Portugal.
According to the annual Internal Security Report, visitors are welcomed with open arms and can enjoy peace of mind while exploring this beautiful destination, perfect for solo travelers or families looking for a safe getaway.
The popular attraction here is none other than the renowned Coimbra University, which has over 800 years' worth of history attached to its name! So if you want an experience that takes both culture and personal safety into consideration – look no further than Coimbra!
I felt extremely secure during my stay in Coimbra. The locals were welcoming and I could explore the city freely without any worries.
Must-See Attractions in Coimbra
Coimbra, a beautiful Portuguese city home to many must-see attractions such as the Monastery of Santa Cruz and the Sé Velha Cathedral, is not only full of historic sights but offers magnificent natural beauty.
From the Mondego River surrounded by the Choupal National Forest and Parque Verde do Mondego to its narrow streets adorned with architecture dating back centuries.
There's something for everyone here. To complete your journey through Coimbra, be sure to stop at the Botanical Gardens, where one can gain much insight into the local flora of this region in Portugal.
Monastery of Santa Cruz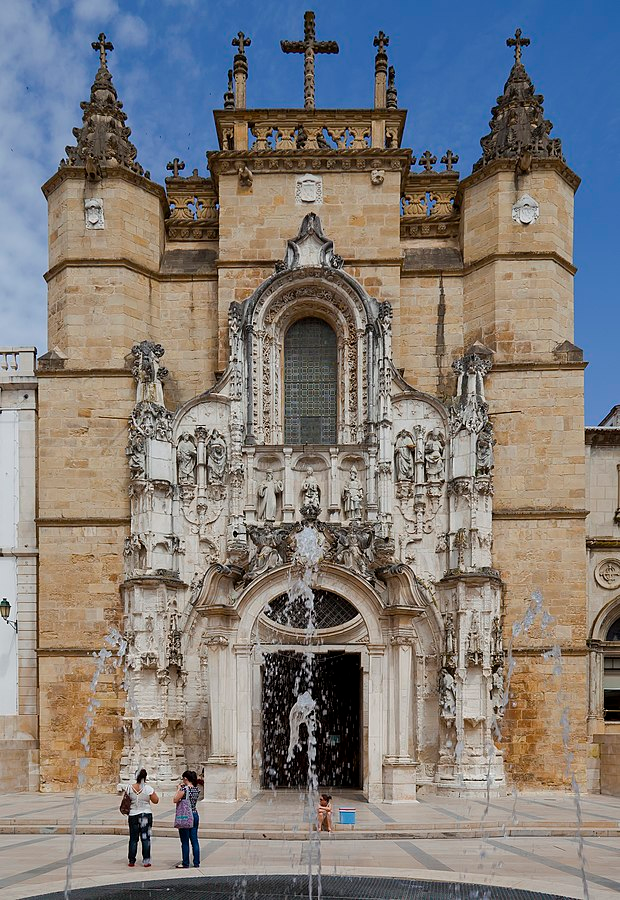 The Monastery of Santa Cruz, a remarkable 12th-century World Heritage Site based in Coimbra, is an essential spot to visit.
It boasts awe-inspiring architecture and art which have become hallmarks of the igreja de Santa Cruz church contained within it. Thus making this location perfect for tourists with interests in culture or history.
Take advantage of your stay by exploring all that this remarkable building has to offer - not only will you get to appreciate its splendor but learn more about the city's vast heritage too!
Botanical Gardens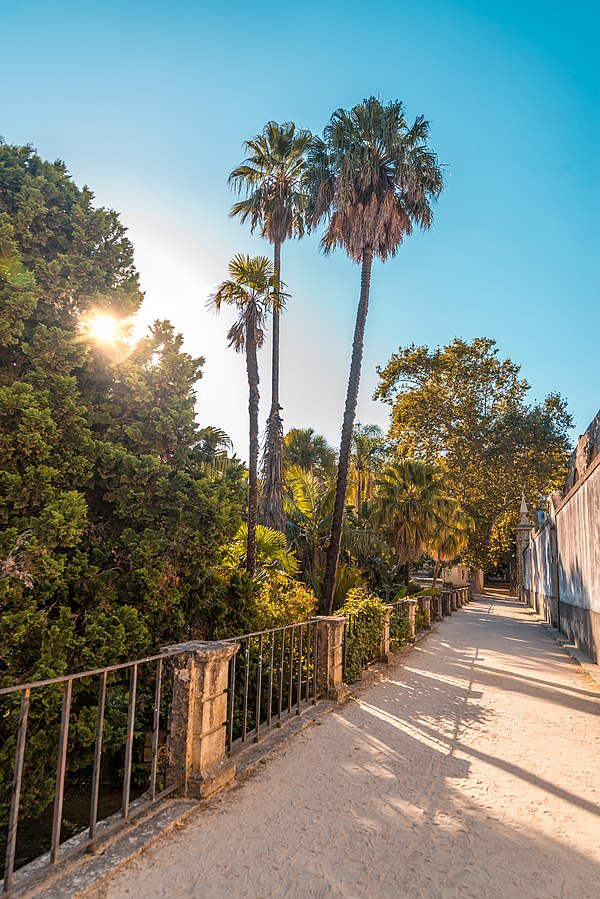 Established in the 18th century, the Botanical Gardens of Coimbra University is an ideal spot for nature enthusiasts or anyone wishing to find a quiet moment away from city life.
I remember vividly the peaceful afternoon I spent here, mesmerized by the variety of plant life and the soothing sounds of nature.
It comprises numerous varieties of plants and trees, as well as several ponds and a greenhouse, making it a quite attractive place to visit in the vicinity of Coimbra University.
The gardens provide tranquility perfect for serene meditation making them a must-visit destination if you are visiting this area belonging to the University of Coimbra. The botanical gardens offer much more than just beautiful greenery, ensuring each visitor enjoys their stay, regardless of their reasons for visiting.
Sé Velha Cathedral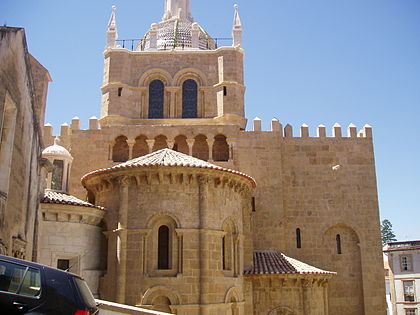 One must-see attraction in Coimbra is the 12th century Sé Velha Cathedral, a Romanesque building recognized as part of UNESCO's World Heritage Sites for its impressive architecture and art.
Inside the cathedral, I was able to take in the fine details of the stained glass windows, each piece telling a unique story of faith and devotion.
While you're there, another great spot to explore is Santa Clara a Velha - an iconic historical landmark near the city. This landmark houses a captivating Renaissance restaurant with incredible woodwork in its royal palace interior, boasting interesting barrel-vaulted ceilings.
Mondego River

The Mondego River, the longest river in Portugal and located in Coimbra, is a popular spot to appreciate its natural beauty. There are many activities available for people of all ages to partake in such as fishing, swimming or boating.
This location possesses tranquil views which make it an ideal place that should be included on any sightseeing trip through Coimbra. Enjoy this unique setting full of enjoyable experiences perfect for families or individuals alike!
Choupal National Forest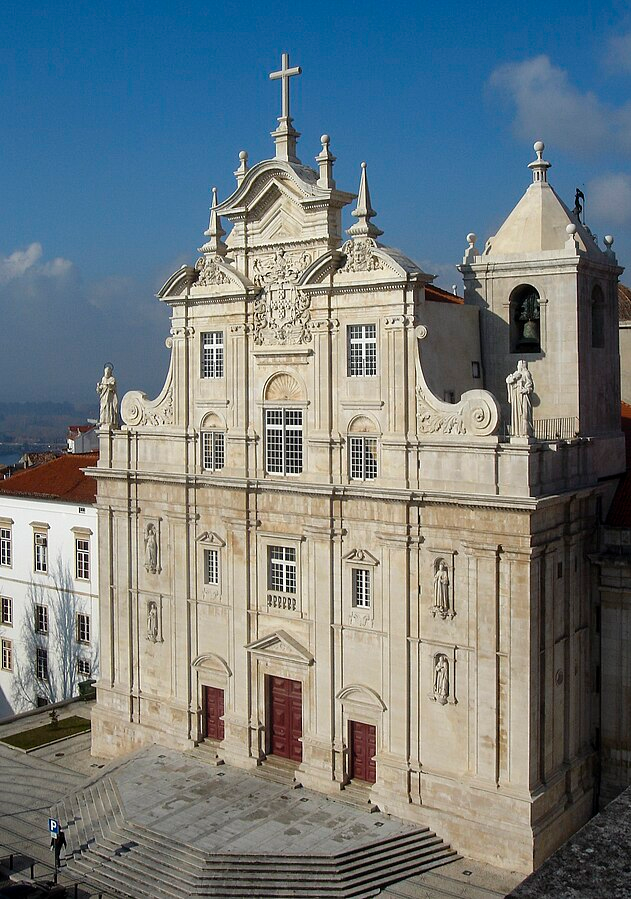 Just a short distance from downtown, Choupal National Forest offers nature lovers an oasis of calm. The tranquil environment and towering trees make it the perfect place for city dwellers to get away from their daily routines.
Visiting Coimbra? Make sure to include a day trip to this forest in your itinerary - taking leisurely walks among such lush vegetation offers an incredibly relaxing experience that just can't be replicated anywhere else!
Parque Verde do Mondego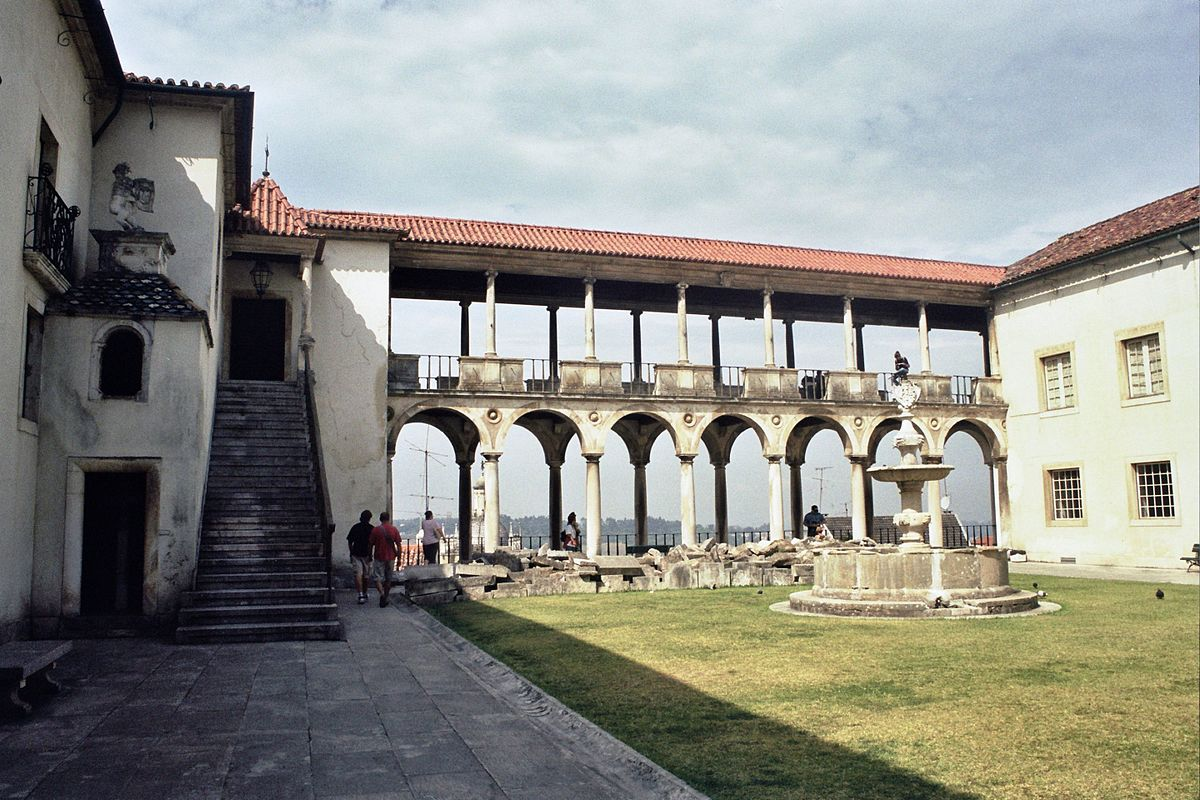 If you're looking for a green space within the city of Coimbra, then Parque Verde do Mondego is perfect. It's close to the center and runs alongside the stunning Mondego River. Here visitors have plenty of activities at their disposal including bike rental and even pedalo boats!
So take some time out from sightseeing in Coimbra to explore this beautiful park by taking advantage of all it has to offer. At Parque Verde do Mondego, you can kick back with nature just steps away from your urban adventures.
Reasons to consider skipping Coimbra: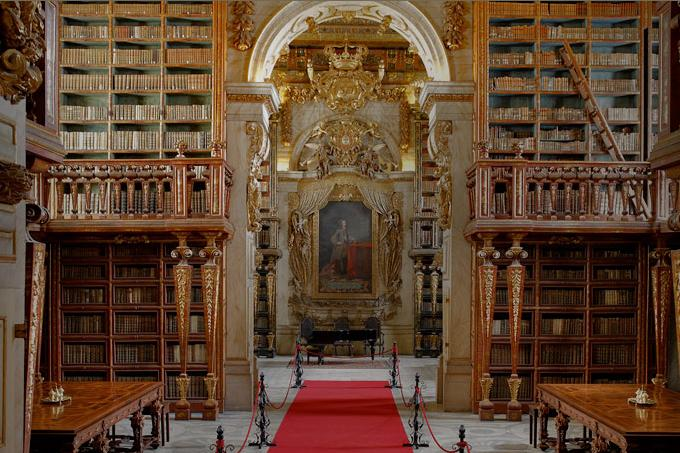 Coimbra is a wonderful place with plenty of culture and beauty. In my experience, the city offered more than just sights to see - the warmth and hospitality of the locals added a depth to my travel experience.
It may not be the best choice for beach enthusiasts due to its lack of nearby shorelines. Since Coimbra is largely populated by students, some people may find this fact unappealing as well.
These downsides are minor considering all that Coimbra has to offer in terms of history and fascinating atmosphere. Hence overall highly recommended!
Lack of nearby beaches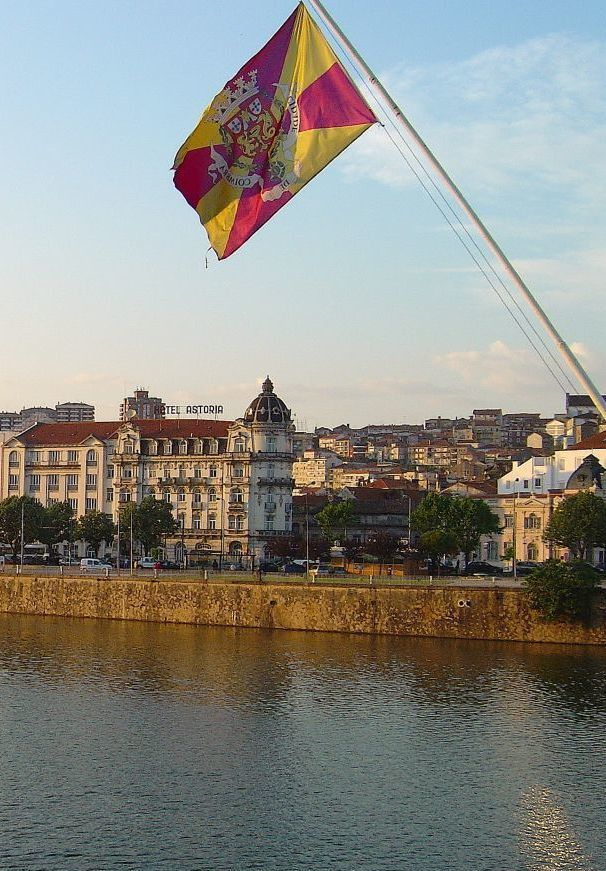 The city of Coimbra offers a treasure trove of natural beauty and historical significance, yet there are no beaches within proximity. This might be off-putting for travelers who had anticipated soaking up the sun or taking a dip in the ocean during their trip.
This lacking amenity is easily compensated by an abundance of other exciting activities that can take place when visiting Coimbra.
The city overflows with possibilities to appreciate its incredible history as well as its stunning scenery. Making it an essential destination on any traveler's bucket list!
Emphasis on student life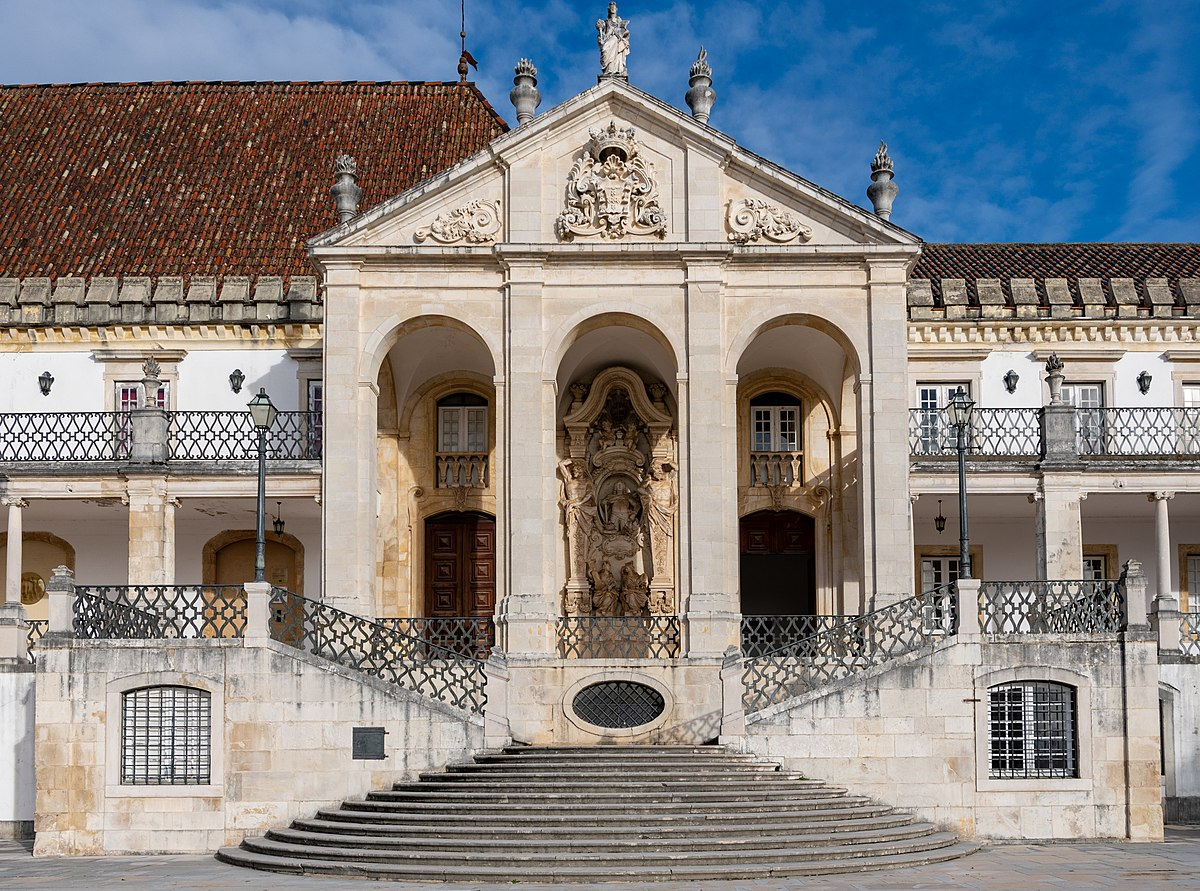 Coimbra, a city known for its abundant university student population and youthful atmosphere, can be quite exciting, but may not suit those who are after something calmer or more mature.
Nevertheless, there is still plenty to explore in Coimbra with its diverse history and culture, something that appeals to every age group.
Verdict - Is Coimbra worth visiting?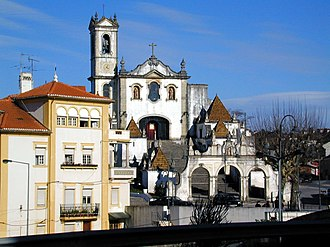 Without a doubt, Coimbra is an ideal city to visit in 2023 due to its great location between Lisbon and Porto as well as being safe and affordable.
It provides something for everyone - whether you are interested in history or looking forward to discovering the unique culture, this university town has plenty of offerings not only when it comes to stunning architecture but also incredible natural beauty.
The rich historical heritage associated with Coimbra's ancient university makes the destination a must-visit for any traveller craving adventure while sightseeing in exquisite places. There is no need to look anywhere else if what you seek is cultural experiences that will make memories last forever!
For anyone eager to explore Portugal's old world charm and vibrant nightlife scene simultaneously, there truly isn't another place like Coimbra. It's an absolute must-visit spot, so don't miss out on your chance before 2023 ends!
Fun facts about Coimbra
Coimbra, the former capital of Portugal (1131-1255), is well known for its University of Coimbra - one of Europe's oldest universities founded in 1290. It has been attracting scholars and students from all over the world for centuries.
Not only that, but this city is also home to a unique music style called Fado de Coimbra, which forms an important part of Portuguese culture today. The soulful tune can still be heard reverberating throughout the streets as it was hundreds of years ago!
Where to stay in Coimbra?
For a unique stay in Coimbra, check out the Sapientia Boutique Hotel located downtown. Alternatively, Sophia Studios provides more personal guesthouse stays. If you are looking for accommodation options in Coimbra, you will be spoilt for choice!
Airbnb can offer everything from individual rooms to entire apartments that would fit your needs and budget perfectly. Whatever option is chosen as home during your time here, visitors can easily access all of what this city has to offer!
What to eat in Coimbra
In Coimbra, try traditional Portuguese delicacies like bacalhau (codfish), leitão (suckling pig), and the regional sweet treat "arrufadas" for an authentic culinary experience.
When visiting Coimbra, make sure to relish the delicious cuisine at some of its best restaurants and cafes. An ideal place for classic Portuguese delicacies is Tapas nas Costas. Here you can enjoy specialties like roast pork and chanfana (goat stew).
And don't forget A Loja dos Pastéis de Chaves for Barrigas de Freira pastries! No visit would be complete without a port wine tasting at Café Santa Cruz – an iconic landmark that has been part of this city since 1923.
Summary
Be sure to include Coimbra in your travel plans for 2023 – a beautiful city rich with history, culture and picturesque landscapes.
You'll find stunning architecture, bustling student life and plenty of opportunities to explore the natural beauty that makes this Portuguese destination unique from its UNESCO World Heritage Site as well as outdoor activities like fishing or hiking. So don't miss out on all these hidden gems that this remarkable city has to offer!
Frequently Asked Questions
How long should I spend in Coimbra?
You should spend at least two days in Coimbra. If you're looking to explore beyond what Coimbra has to offer, plan more than two days in the city. You can spend an entire day discovering its attractions and activities, but if you wish for more sightseeing experiences then it's best not to rush your stay.
Which is better Coimbra or Evora?
Our time in Coimbra was quite delightful, and I savored my three-night stay there. On the other hand, Evora didn't offer me as much enjoyment.
It would have been better to spend one less evening there due to a lack of transportation, which limited my exploration of nearby areas.
Although both locations offered pleasing experiences overall, staying longer in Coimbra created more memories that will last forever.
Should I skip Coimbra?
You should definitely consider visiting Coimbra, as it is a popular day trip destination and there is plenty to see and experience. Don't be swayed by those who suggest otherwise; the city has much to offer!
Is Coimbra worth visiting in

2023

?
Coimbra is definitely a place worth visiting in 2023. Its vibrant culture, remarkable architecture, and abundant history ensure it will be an unforgettable experience.
What are the must-see attractions in Coimbra?
When visiting Coimbra, the Monastery of Santa Cruz is a must-see with its Romanesque style, decorative carvings, and stained glass windows. I was particularly taken with the solemn tranquility inside the monastery, a stark contrast to the bustling city outside.
Another perfect stop is Parque Verde do Mondego for relaxing amongst lush vegetation or exploring along the bank of the Mondego River.
The Sé Velha Cathedral will amaze any visitor due to its elegant Gothic design, while the Choupal National Forest provides an opportunity to get in touch with nature again.
To top it off, visitors should also take a stroll around Botanical Gardens where they can marvel at abundant flora native to this region!
Images source: Wikipedia