You need around 5 to 7 days in the Algarve to explore the major locations in the region.
The Algarve, Portugal's sun-soaked southern paradise, is the ideal destination for beach bums and adventurers alike.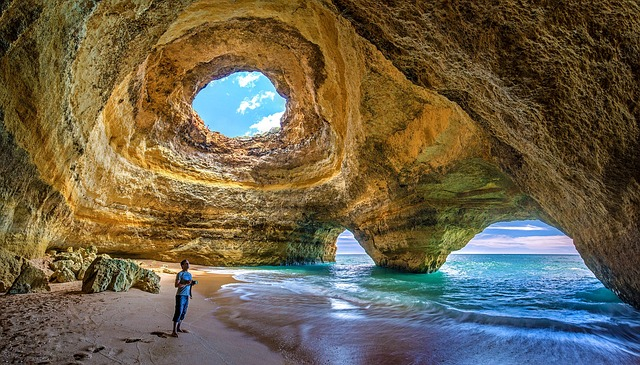 Its golden sand beaches are set against a backdrop of striking limestone cliffs while quaint fishing villages and attractive towns dot its coastline. This makes it an unbeatable spot to plan your perfect itinerary. My own itinerary was packed with a perfect balance of sunbathing, local cuisine, and exploration of the numerous historical sites.
In this blog post, I will provide advice on how many days to spend in the Algarve along with recommendations on where to stay and when to visit, so you can make the most out of your time here!
Short summary - planning your Algarve itinerary
Explore the Algarve's stunning beaches, town and landscapes within a minimum of 3-7 days.

Rent a car if you can as it's ideal for accessing famous spots like Benagil Beach as well as secluded gems along the coast.

Experience everything from vibrant culture to golden sand by planning ahead and being prepared for changing weather conditions!
How many days should you spend in the Algarve region?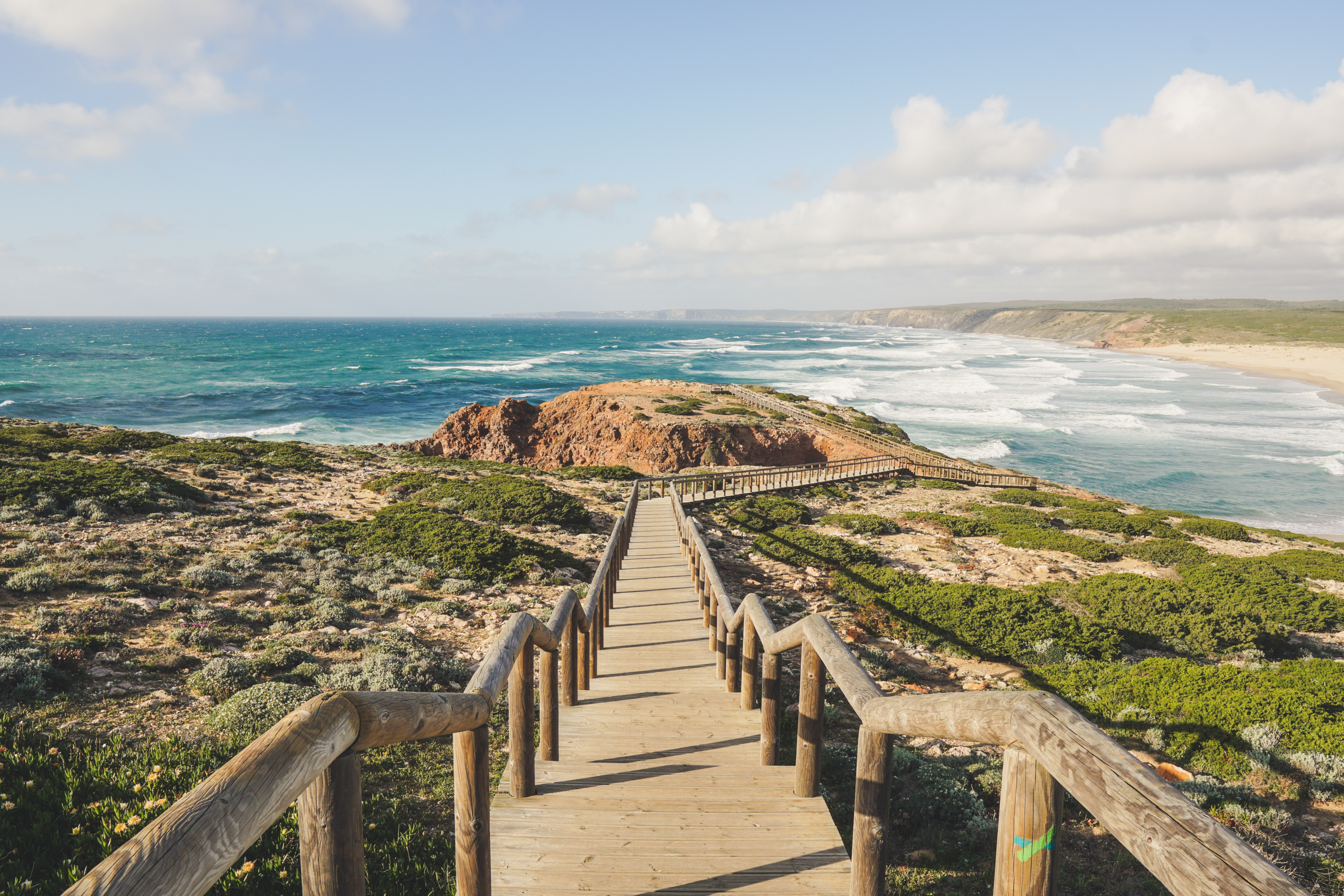 Choosing the length of your Algarve excursion ultimately depends on what you want to do while there.
We suggest spending a minimum of 4 days in order to visit some of its most famous beaches like Praia de São Rafael and make the most out of this magnificent part of Portugal's south.
If taking an Algarve road trip appeals, or if having time for both exploring a resort town along with tranquil natural parks is desired, then making it 5-7 days would be ideal! You can accordingly plan an amazing Algarve road trip itinerary.
The Seven Hanging Valleys Trail offers stunning vistas as well as pristine shores that can provide endless opportunities for relaxation amid quaint locales–the perfect way to spend a holiday crafting an unforgettable itinerary filled with remarkable memories throughout one's stay in beautiful Algarve.
How to travel around the Algarve?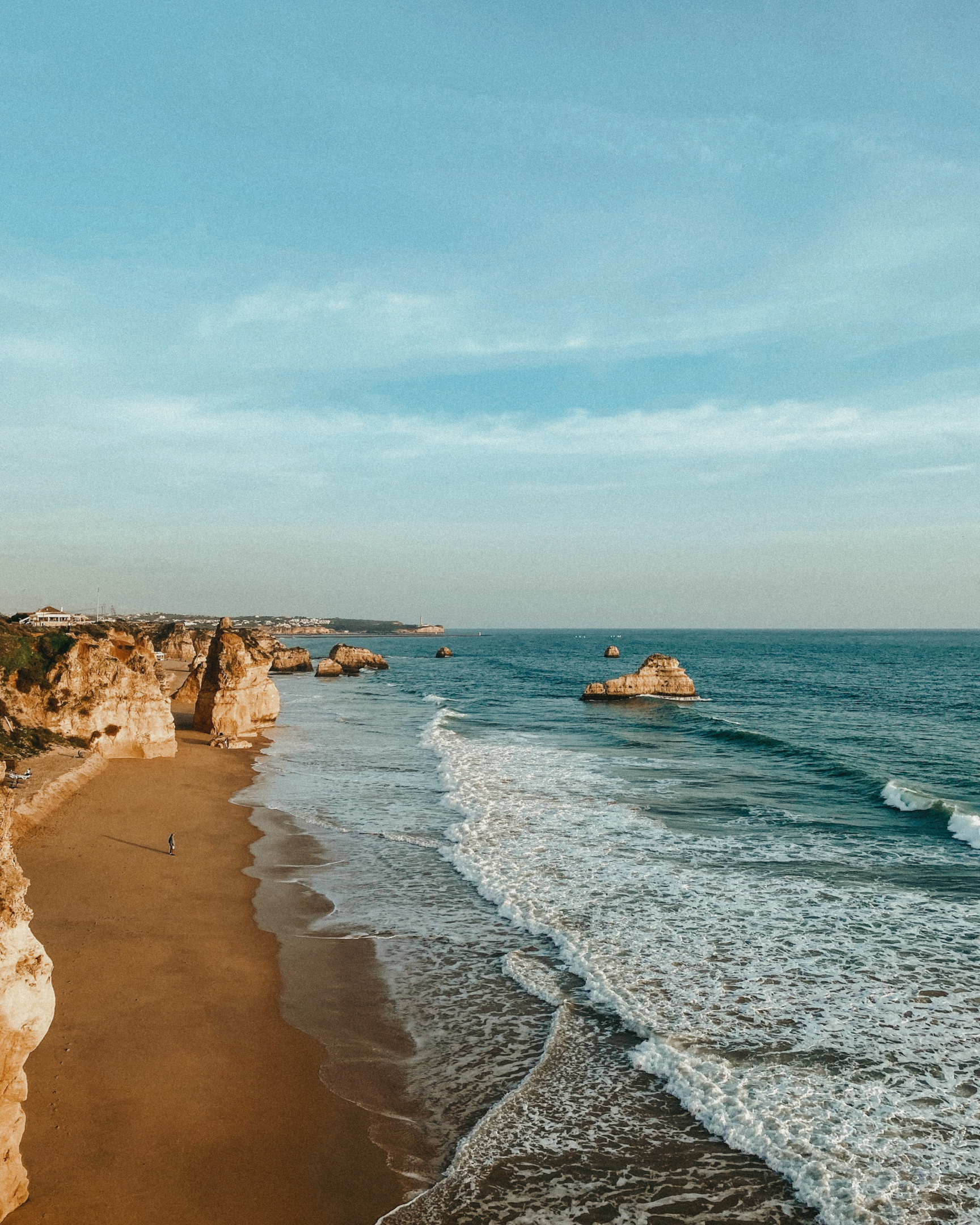 To travel around the Algarve, the best way is to rent a car.
Public transportation in this area may not reach smaller towns or more obscure beaches, so having access to your own vehicle provides ultimate freedom when it comes to exploring all of the beauty that awaits.
From Benagil Beach to Praia da Dona Ana with its rock formations along the coast, travelling by car ensures convenience and makes getting around much easier than relying on public transport systems such as buses or trains from Lisbon into the Western Algarve itself.
I distinctly remember the breathtaking views of the rock formations at Praia da Dona Ana from my car window. Definitely worth the drive!
Faro's international airport also offers an opportunity for visitors who fly directly there. Meaning they can kickstart their journey right away!
No matter how one chooses to arrive at this stunning destination, be prepared for breathtaking scenery and unforgettable experiences while embarking upon what will surely become an enduring memory.
An epic adventure through Portugal's mesmerizing coastline – The Algarve Road Trip!
Drive around the region
Exploring the Algarve by car is a great way to access its numerous attractions, as roads are in good condition and other drivers are pleasant.
It is important to be aware of electronic toll systems which can charge you for some highways. Research these before planning your route so that any fees are expected rather than unexpected.
Taking a road trip through this beautiful region offers an unforgettable experience - from bustling city centres to secluded beaches, and awe-inspiring cliffs along the Atlantic Ocean coastline!
Rent a car
If you're looking for the best way to explore everything the Algarve has to offer, renting a car is highly recommended.
Book ahead and make sure that any company you use is reputable, this will ensure an easy experience without additional hidden fees or charges.
You may also want to look into extra insurance as an added measure of peace of mind while on your road trip through this region's stunning beaches, attractive towns and wonderful scenery!
Discovercars.com provides rental cars from over 500 suppliers in the area at competitive rates. Perfect if planning your own driving tour across one of Portugal's most popular tourist spots – The Algarve Coastline!
With their help it won't be hard finding just what suits both budget & destination needs when taking off on an unforgettable journey filled with breathtaking views, culture-filled villages along beautiful coastlines throughout southern Portugal…ready? Go hit those open roads already! Of course, a lot of places are at a walking distance from one another and you don't always need a car.
Various Algarve itineraries
5-day Algarve itinerary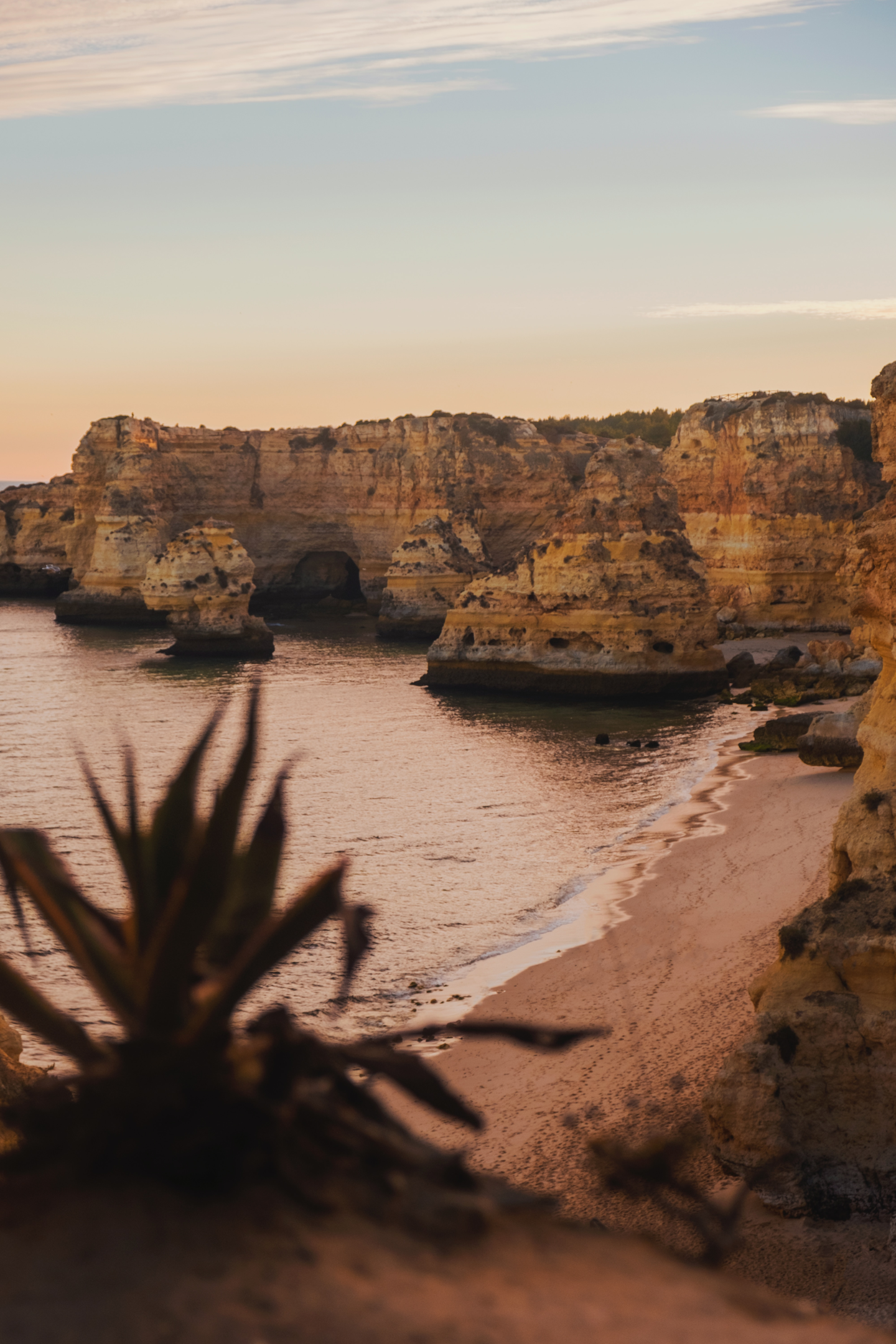 For those planning a 5-day Algarve getaway, Lagos is the perfect place to begin exploration. You can check out this blog on how many days in Lagos if you have the time for a longer stay in Lagos.
I suggest taking time to explore Benagil Cave and Praia da Marinha before heading over to Faro for a day of cultural understanding and appreciation of its history.
Lastly, discovering Sagres as well as Cabo de São Vicente will be an incredible experience along the breathtaking Western coastline, bringing this itinerary together into one unforgettable journey across the Algarve!
Day 1
Begin your journey in Lagos, a bustling city with picturesque streets and plenty of shops. Praia da Dona Ana and Praia do Camilo are two beaches that can be reached easily from the city center.
As evening approaches, take time to appreciate Ponta de Piedade's stunning rock formations which offer sweeping views of the Atlantic Ocean!
Join one of many boat tours available in town to truly immerse yourself into this region as they lead you past secluded coves scattered throughout golden sand coastlines.
Day 2
During your stay in the Algarve, make sure you don't miss the amazing Benagil Cave.
Get there early in the morning and explore its captivating natural features by kayak, boat or stand-up paddleboard tour, two entrances with a hole in its ceiling will amaze you!
On this same day venture also to Praia da Marinha for some relaxation on golden sand beaches framed by magnificent rock formations overlooking turquoise waters.
Also, be sure not to forget stopping at nearby Praia dos Três Irmãos where more enchanting views await you.
Day 3
For your third day, why not explore Faro - Algarve's capital city and discover its culture and heritage.
Take a leisurely stroll around the old town with its cobblestone streets that house captivating buildings like Capela dos Ossos, Igreja do Carmo, and Sé Cathedral (with visits to the Bishop's Palace only when there are exhibitions).
Then reward yourself by tasting delicious local food at one of many restaurants in the area.
To end off an amazing sightseeing experience, head down to Faro Beach for breathtaking sunsets accompanied with chilled drinks from beach bars nearby.
Day 4
During your trip to the Algarve, take some time to explore the western region and discover its charming towns.
Begin by visiting Sagres' Fortaleza de Sagres - a 15th-century fort perched on top of rocks offering stunning views over the Atlantic Ocean for just EUR 3 per person.
Afterward, make sure you go to Cabo de Sao Vicente, which marks Europe's most south-western point and is known for its dramatic cliffs plus lighthouse that have inspired numerous myths throughout history!
Don't miss out on this incredible experience while travelling through the Western Algarve!
Day 5
On your last day in the Algarve, a great idea is to spend some time at either Albufeira or Vilamoura's beaches.
Both towns provide ample amenities such as beach chairs and umbrellas that promise an enjoyable experience while you relax by the shoreline.
Before bidding farewell to this stunning region, take some moments out of your busy schedule to appreciate all the fantastic memories made during this adventure – from discovering serene villages and hidden coves in a secluded beach under dramatic sunsets.
The variety of attractions offered throughout this lovely area will forever stay within your hearts.
3-day Algarve itinerary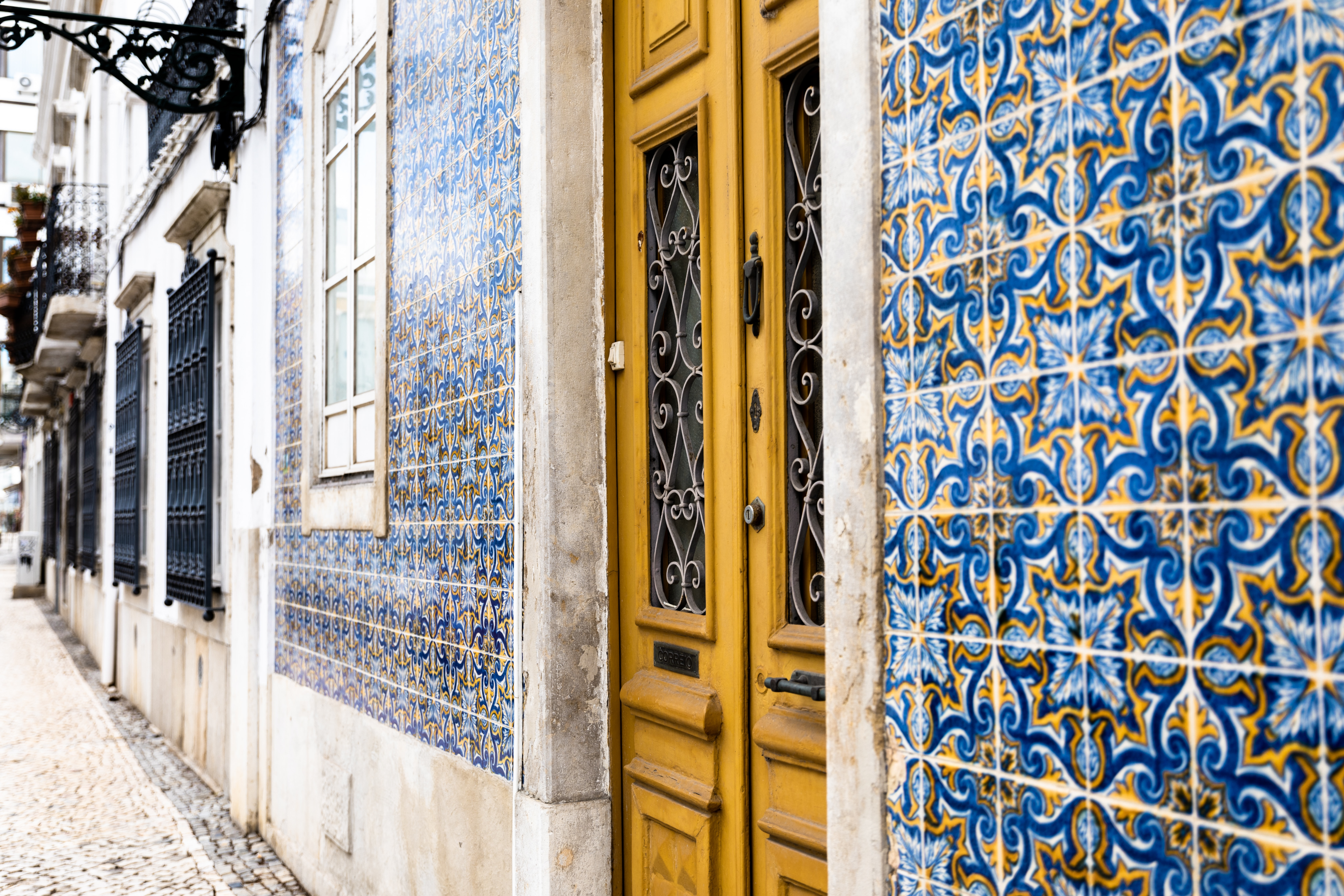 Planning a 3-day excursion to the Algarve can give travelers an unforgettable experience.
While in the area, some of its highlights should not be missed such as visiting Lagos for its vibrant atmosphere, going on boat rides at Benagil Cave and soaking up sunrays while relaxing at Praia da Marinha beach.
For those who have extra time available, they could consider taking a day trip to Faro or Albufeira, both offering many amenities and being great options to complete your journey through Portugal's breathtaking scenery.
Planning an ideal itinerary ahead is key when trying to make use of every minute spent during an Algarve expedition that may only last three days but will leave you with plentiful lasting memories!
4-day Algarve itinerary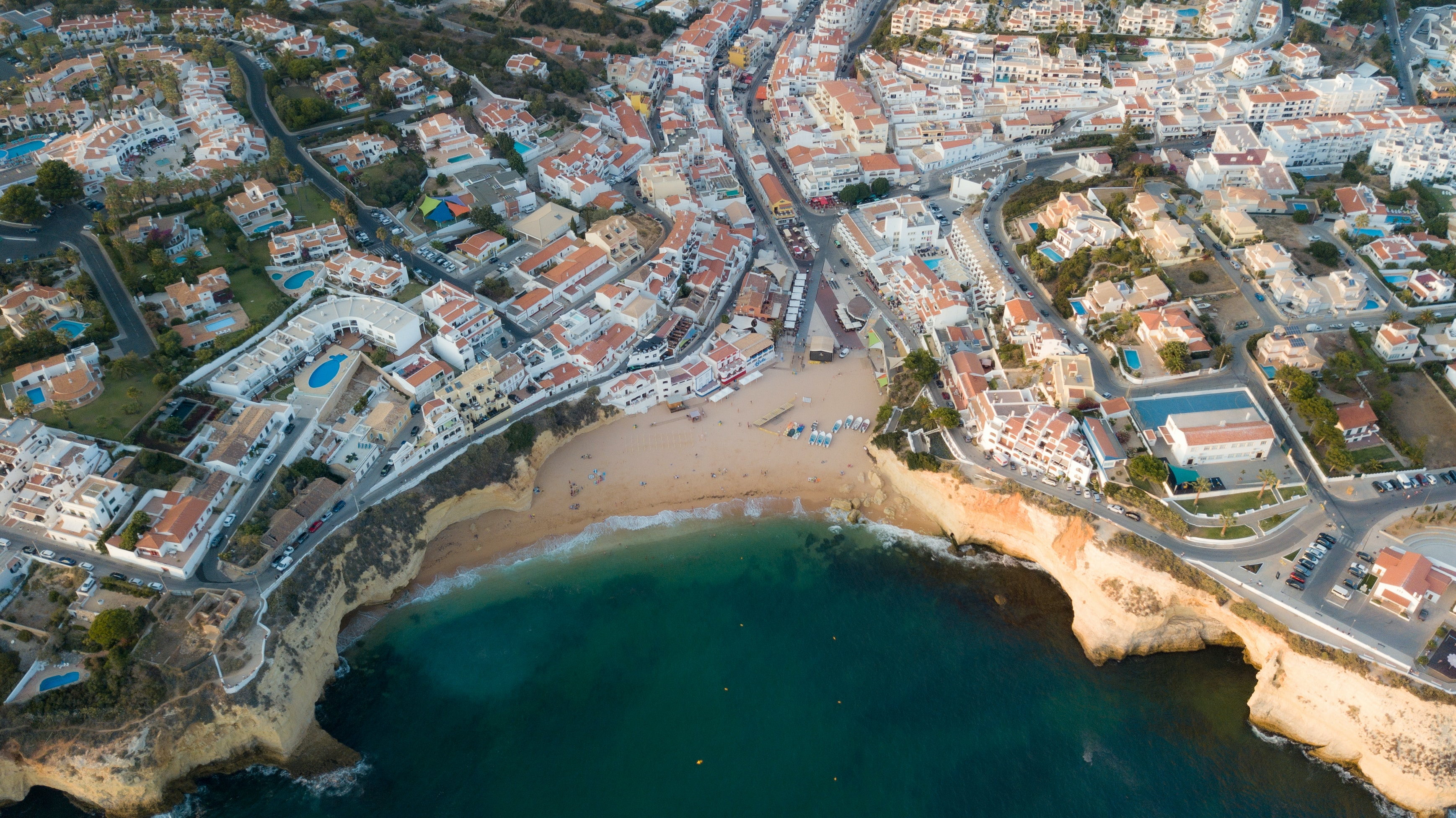 Planning a 4-day visit to the beautiful Algarve offers travelers plenty of time to explore and appreciate all this stunning region has to offer.
Take an extra day for exploring Faro's culture and history, or venture out along the coastline towards secret gems with gorgeous views.
By extending your stay, you have more opportunities for soaking up local flavor—discovering its traditions, indulging in delicious cuisine or taking in sunshine on sandy beaches will ensure that your journey is unforgettable!
With such rich experiences awaiting within reach, a four-day itinerary promises adventure like none other.
One-week Algarve itinerary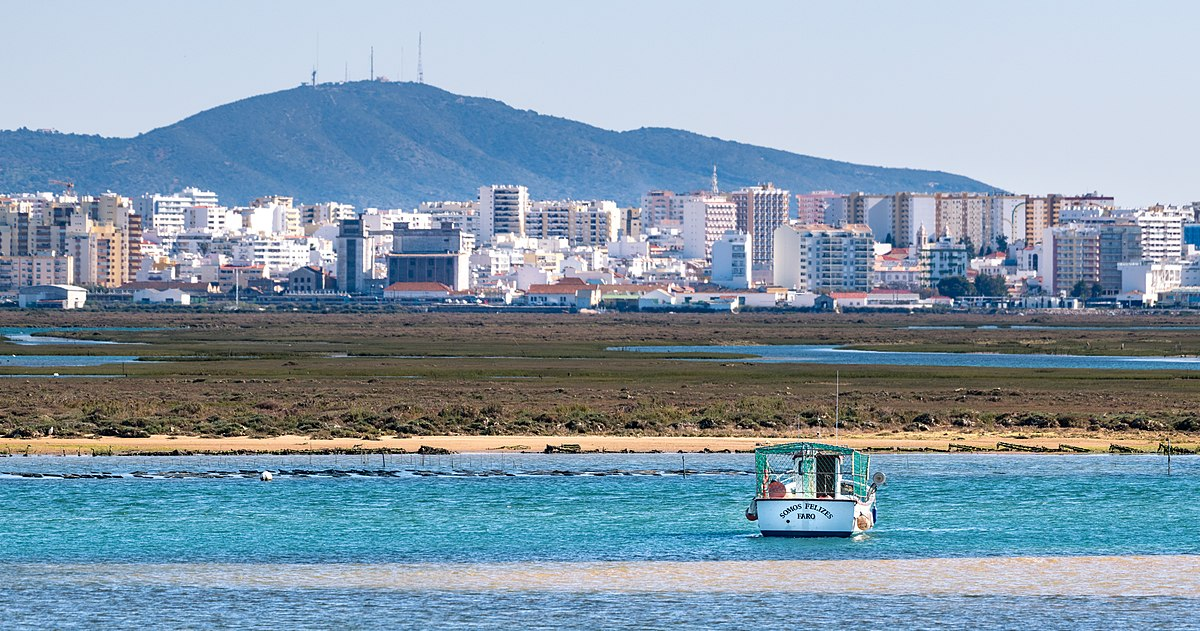 If you have an entire week to spend in the Algarve, there is a lot of exploring and adventuring that can be done. During my own week-long trip, I was constantly surprised by the diversity of experiences the Algarve has to offer. From the historical charm of Tavira to the mesmerizing beauty of Costa Vicentina Natural Park, each day was a new adventure!
A seven-day plan allows visitors to truly take part in all this region has to offer - from visiting unique towns such as Tavira and Carvoeiro to taking awe-inspiring walks through Costa Vicentina Natural Park.
In just one week, your trip could be filled with sunbathing on stunning beaches, embarking on picturesque treks amongst nature reserves or immersing yourself within bustling city hubs, giving you the perfect mix of relaxation whilst discovering new experiences making for an unforgettable journey!
Longer stays in the Algarve region
For 10 days or longer in the Algarve, it is worth including day trips to close-by places such as Porto and Lisbon.
These highly stimulating cities provide a range of cultural activities that make them great for those on extended breaks in this region.
Take advantage of your extra time by visiting less well-known towns and beaches off the main routes, here you can fully indulge in all that makes the area so memorable!
What to pack for your Algarve trip?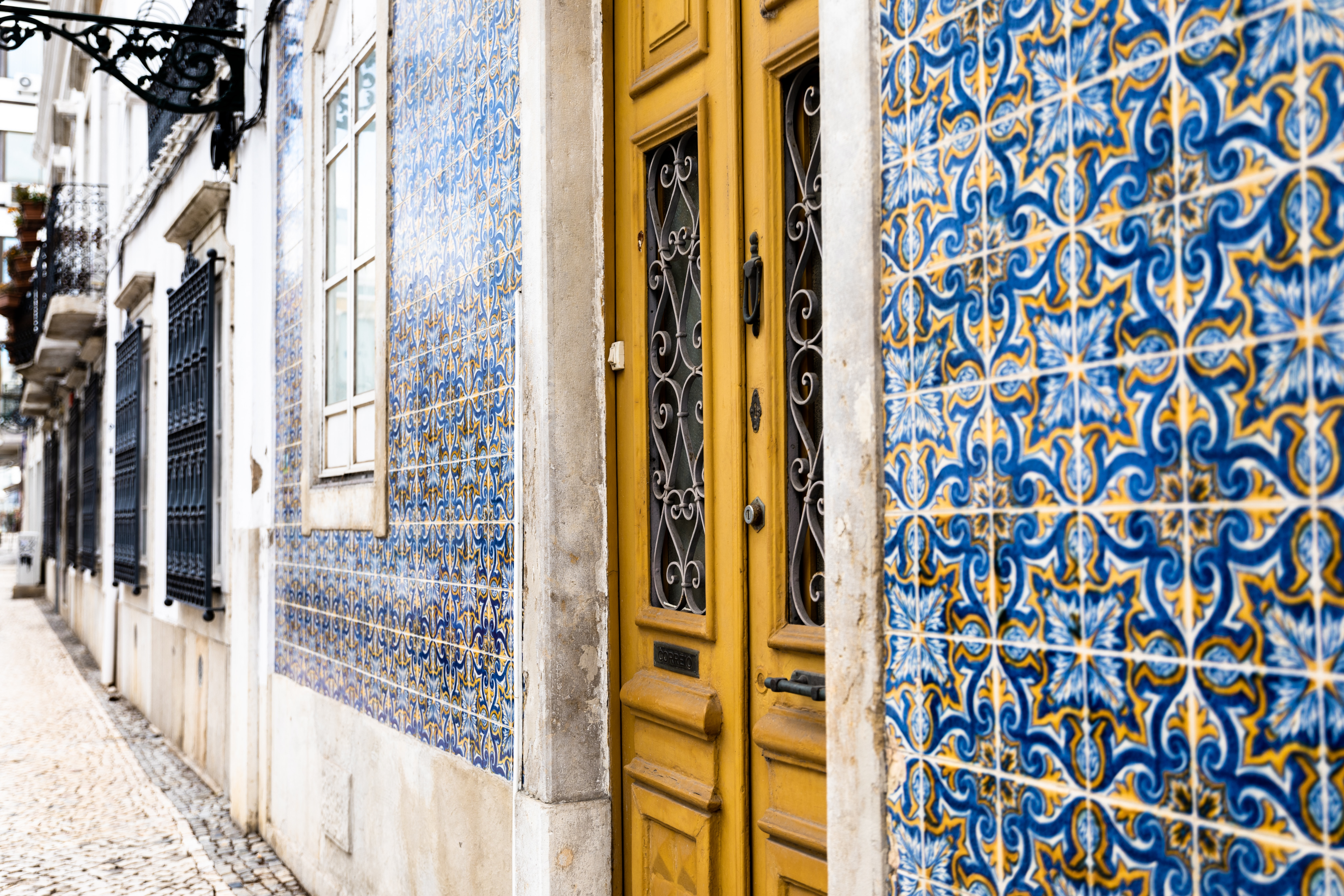 You should pack the following for your Algarve trip:
Comfortable footwear for strolling through picturesque towns

Suitable beach accessories such as swimsuits, towels and sun protection

Waterproof gear since there will likely be water-related activities during this adventure! I personally enjoyed a wonderful kayaking experience in the sea caves of Lagos. The waterproof gear came in handy during this exciting activity.

Handy power bank so that all of those devices won't run out of battery while exploring charming villages around the region.
No matter how you choose to spend your time in the Algarve, make sure that your bag is fully stocked with these necessary items.
With these essentials on hand, you can rest assured that your holiday experience will be filled with joy throughout each day spent discovering what the Algarve has to offer!
Which towns should you stay in?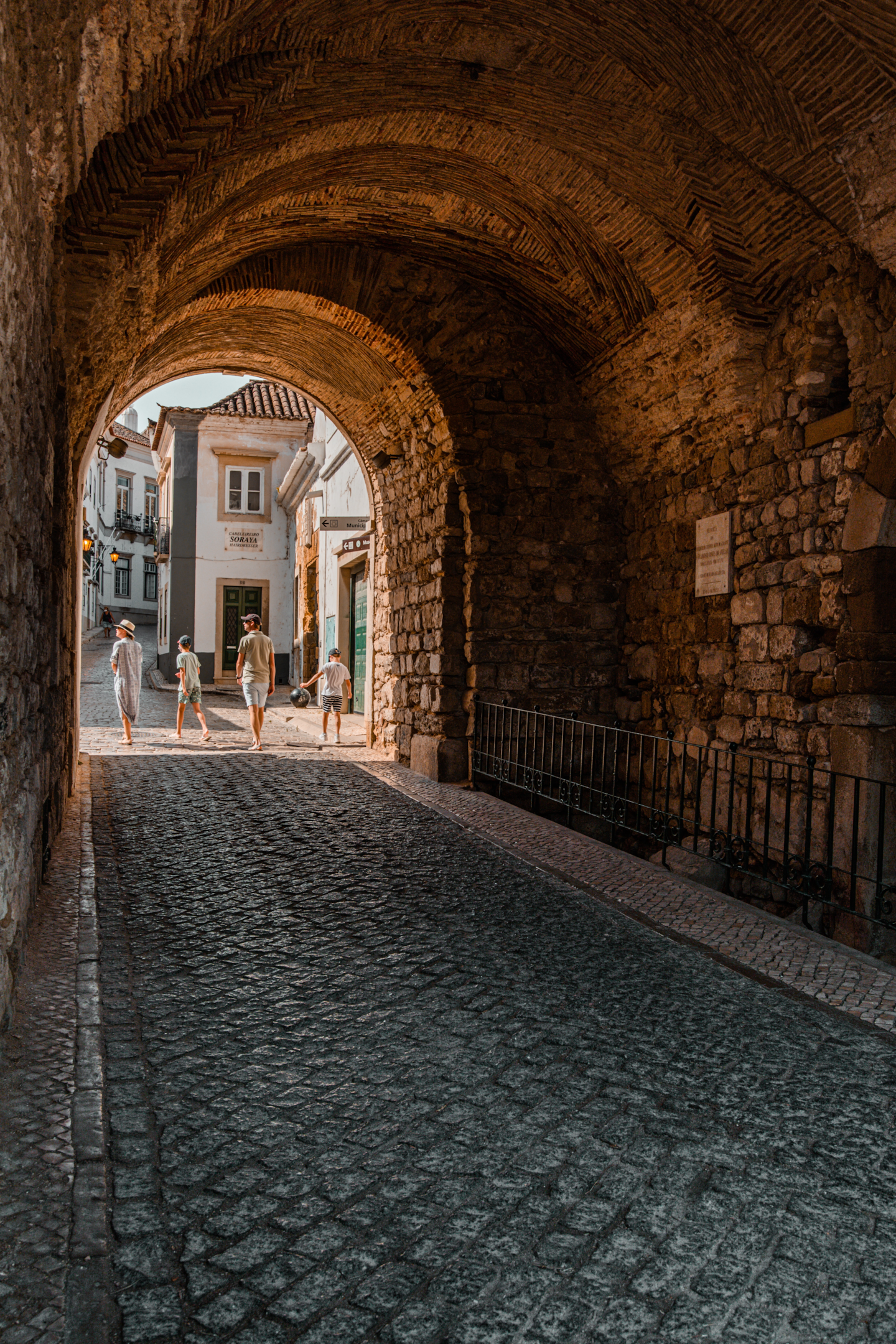 You should stay in the following towns in the Algarve for the given reasons:
Lagos: Beautiful beaches and lively atmosphere.

Tavira: Historic charm and natural beauty.

Albufeira: Bustling nightlife and family-friendly attractions.

Sagres: Stunning coastal cliffs and surfing opportunities.

Faro: Cultural heritage and gateway to the region.

Carvoeiro: Quaint fishing village and scenic cliffs.

Vilamoura: Luxury resorts and marina with golf courses.

Portimão: Vibrant city with shopping and restaurants.

Alvor: Relaxing coastal town with picturesque boardwalks.

Loulé: Charming market town known for its traditional crafts.
Where to stay in the Algarve?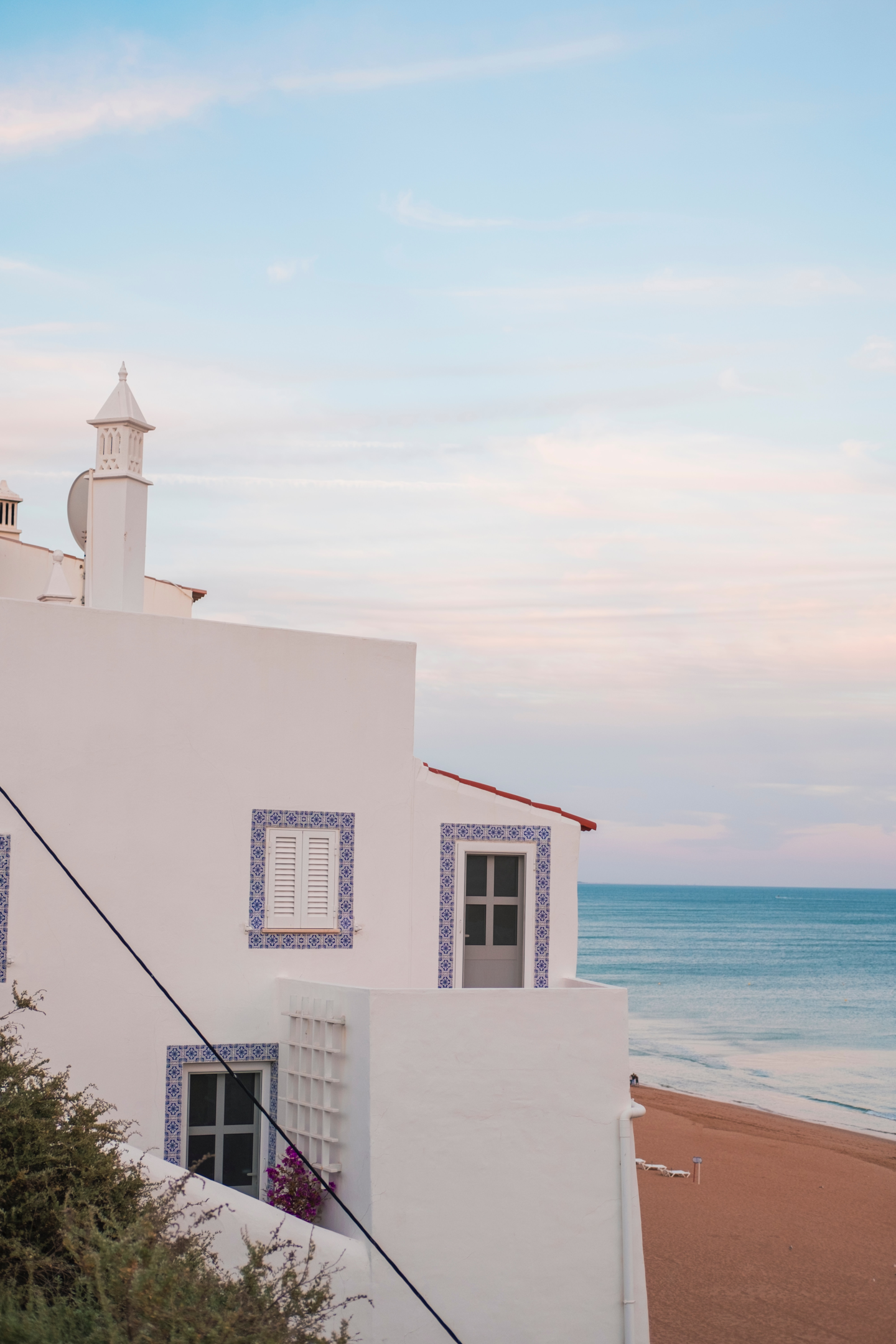 In the Algarve, stay in Lagos for beautiful beaches and a lively atmosphere, Tavira for historic charm and natural beauty, or Albufeira for bustling nightlife and family-friendly attractions. The Algarve offers diverse experiences for every traveler.
Choosing the right accommodation in the Algarve can be quite daunting, as there are numerous possibilities for any budget and preference. Some great central locations to stay at include Albufeira, Portimo and Lagos.
All of these offer easy access to some amazing attractions, an ideal way to experience this beautiful part of Portugal.
From low-cost hostels up to exclusive hotels, you will find different options here that could accommodate your needs perfectly: by picking a centrally located lodging along with the adequate type according to your taste, you'll certainly have no trouble exploring everything that makes this stunning region unique!
Tips for traveling in the Algarve: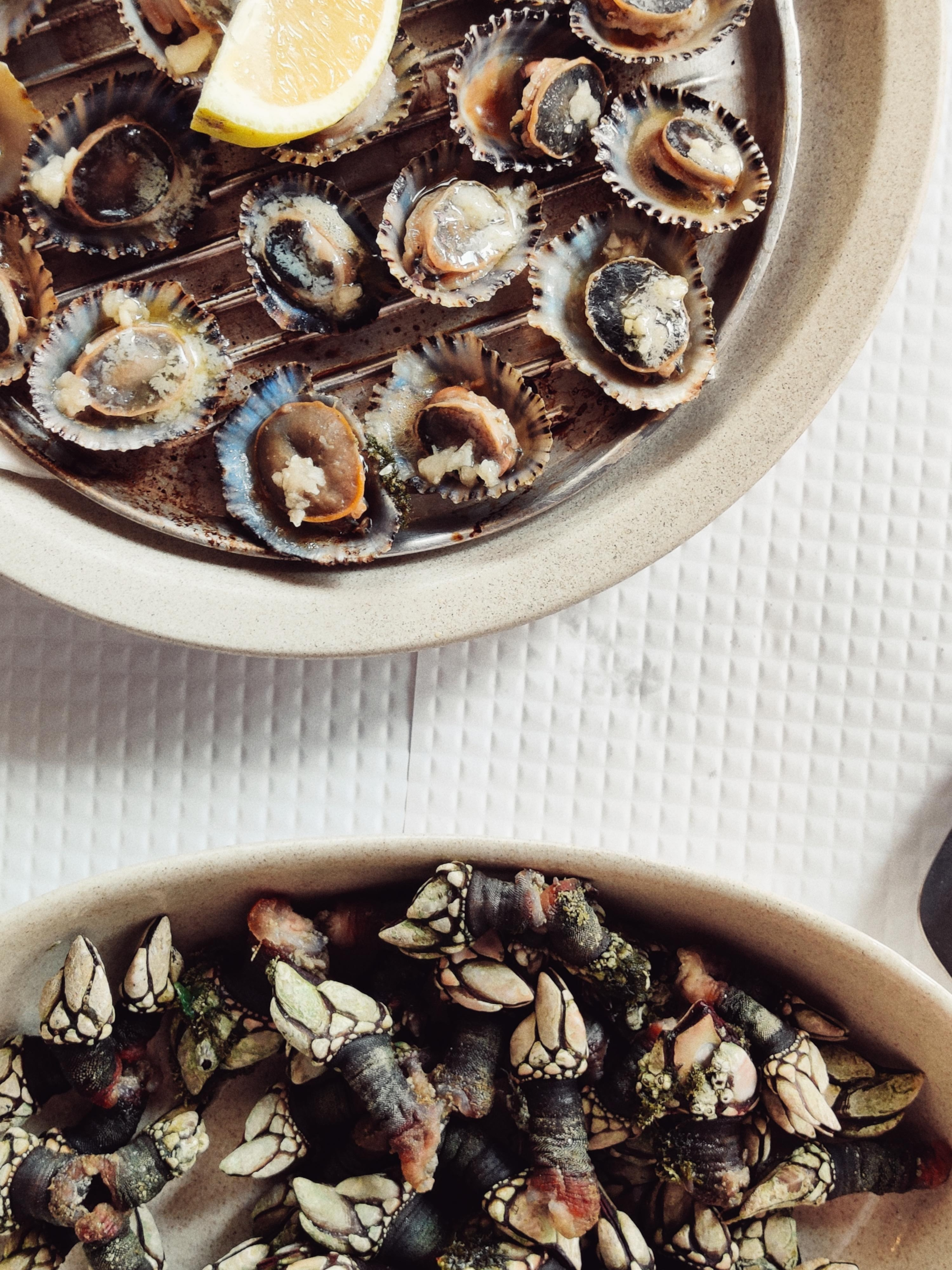 Plan ahead and pre-book accommodation and car rentals to save time and money.

Take into account that climate conditions can fluctuate without warning.

Keep suitable clothing to ensure a comfortable trip regardless of the weather conditions you encounter. I remember one day when the morning started sunny and warm, but by afternoon there was a surprise rainfall. Thankfully, I was prepared with my lightweight rain jacket.

Start by developing an itinerary tailored around your personal preferences for activities/attractions so as not miss out on something special during your stay in this region of Portugal.
Taking these steps before arriving at the destination guarantees one makes good use of their Algarve Trip!
Best time to visit the Algarve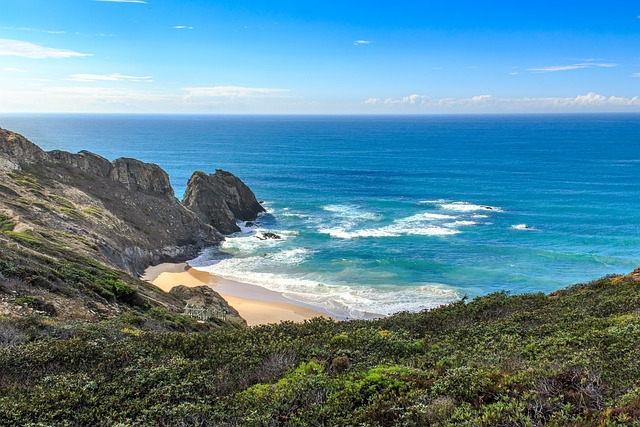 The Algarve is a year-round travel destination. No matter what your particular wants and needs are, a trip to the Algarve is bound to provide an amazing experience at any time of year.
Summers attract swarms of tourists due to the warm weather conditions and crowded beaches, but spring and autumn also bring stunning surroundings with plenty fewer people around you for those seeking tranquillity.
Winter offers advantages too, such as more affordable prices while some services may not be available during this period. There's still lots to do here during that season.
The best thing about visiting the Algarve at any time is how there's always something magical going on so visitors can pick their favorite month no matter if it's summer, spring, autumn or winter!
Summary
To wrap it up, a journey to the Algarve promises an unforgettable experience that will delight travelers of all tastes.
From its incredible beaches and dramatic cliffs to charming villages and vibrant culture, this destination has something for everyone.
Planning ahead is key in order to make sure you get the most out of your trip. Choose lodging wisely and have everything ready so you can enjoy every moment when exploring this stunning region!
Whether visiting for a few days or longer periods, the Algarve offers many delights that guarantee memories like no other.
Gather your things and head off on a once-in-a-lifetime adventure through one of Portugal's premier holiday spots – the Algarve awaits!
Frequently Asked Questions
How many days to spend in Lisbon and Algarve?
Spend around 10 days in Lisbon and Algarve. This will ensure an unforgettable experience. For instance, the stunning architecture and culture of Lisbon is worth exploring.
While at the Algarve region one can indulge in picturesque scenery and find a breathtakingly beautiful beach at every few miles.
This area has plenty to offer, which makes it ideal for a longer visit; with more time, there are even more activities available, such as watersports or golfing, that just add fun elements to your trip!
Is it worth going to the Algarve in Portugal?
Yes, it is worth going to the Algarve in Portugal. If you're looking for a budget-friendly getaway, the Algarve is definitely worth considering.
There are lots of inexpensive lodging options as well as great discounts on dining and activities that make exploring this region an attractive option without going over your travel budget.
How many days in Faro is enough?
Two days in Faro is enough to cover the main areas. Faro is an ideal destination for a short getaway, with plenty to see and do. Its beautiful beaches offer the perfect opportunity to kick back and relax or take part in some fun outdoor activities. I particularly enjoyed the serene atmosphere of Faro's old town, with its beautiful cobblestone streets and classic Portuguese architecture.
Meanwhile, its historic old town provides visitors with unique cultural experiences, full of quaint shops and charming alleyways waiting to be explored!
If you have more than two days at your disposal then spending four or five here will give you ample time to truly soak up all that Faro has on offer.
What is the best month to visit Algarve?
The best month to visit Algarve is between April and October. For a sunny holiday, the optimal time to visit the Algarve is during this dry season, which experiences temperatures that are both mild and warm.