For your 2023 trip, three days in Lagos is best.
If you're dreaming of a 2023 journey with marvelous beaches, famous monuments and unique experiences, then Lagos in Portugal is the ideal destination for you!
This tranquil city provides both invigorating adventure and restful relaxation. On my first visit, I was struck by the friendliness of the local people and their eagerness to share the culture and traditions of Lagos. The city exudes an ambiance of leisure that makes it easy to unwind.
To make your stay unforgettable, you need to decide how many days would be perfect for exploring this exciting location – stunning beaches included!
Short Summary
Plan your trip to Lagos, Portugal for 2-4 days depending on how active or relaxed you want it to be.

Decide what activities and attractions are important to you in order to plan the perfect itinerary.

Be sure take safety precautions if traveling solo!
How many days do you need in Lagos?
You need between 2 to 4 days in Lagos to explore the area thoroughly, however the duration completely depends on what you want to do there.
Situated in the Algarve, Lagos is a delightful holiday destination featuring stunning beaches, picturesque cobbled streets and an extensive historical centre.
I was particularly enchanted by the crystal clear waters of the Lagos beaches. The charm of the cobbled streets brings a unique character to the city, and the historic centre is filled with fascinating relics of the past.
The duration of your stay completely depends on what you plan to do there. If sightseeing is at the top of your agenda, then two days should suffice. With enough time for venturing into the Lagos old town area as well as taking a boat tour around Camilo Beach.
For those wishing to enjoy more leisurely experiences, perhaps three or four days exploring every inch of these beautiful shores would better suit them - either way admiring its history and rich cultural heritage won't disappoint!
How to decide how long to stay in Lagos?

Take the following factors into account when deciding how long to stay in Lagos:
arrival and departure times

hotel check-in/check-out periods

transportation options available

desired activities or personal preferences that you may have for your stay.
To make sure all these factors are considered properly when deciding how long a trip should last in Lagos: think about what your goals are while travelling there.
If taking advantage of public transportation is an option, make bookings, such as hotels, early on so they can fit within the preferred timeframe. Consider which interesting sites one wishes to explore during their time spent here, making it even more special.
Time of arrival and departure
When organizing a trip to Lagos, you should take into account your arrival and departure times. From November until February, the weather is mild, making these months ideal for spending time at the beach or sightseeing around town.
If possible, plan on arriving early and leaving late to make sure that you have plenty of chances to enjoy all there is to do in this vibrant city.
This will ensure an experience full of pleasure so maximize your stay by opting for maximum beach time rather than cutting it short due to lack of planning ahead when selecting travel dates!
Hotel arrival and departure
Visiting the area is a great experience, with so much to explore along the Lagos beaches and beyond. To maximize your stay in this beach destination, it's important to plan ahead for check-in and check-out times at local hotels.
Typically, hotel check-ins are from 2 pm - 4 pm, and check-outs are at 11 am or 12 noon the next day. By scheduling accordingly you can make sure you get maximum out of exploring all that comes with such an amazing beachside trip!
Travel Goals
When planning a trip to Lagos, it is important to identify your goals and priorities. Are you looking for an opportunity to relax on the beach or are you aiming for an exciting adventure filled with exploration of historic sights in town while trying out local cuisine?
Determining what experiences will make up your bucket list helps determine how much time should be spent there, so that each activity can be enjoyed without feeling rushed.
From beaches, to discovering the old parts of this city as well as sampling its delicious food – if these form part of one's plan, then enough preparation must go into ensuring everything fits within the allocated timeline during their visit!
Things to do and pace of activities
When planning a Lagos itinerary, you should take into account the kinds of activities and how quickly or slowly you want to experience them.
If your goal is cramming in as many places and events as possible, then opting for a faster-paced schedule may be suitable. On the other hand, if enjoying leisure time with some sightseeing at your own pace sounds more desirable, plan accordingly by making room for longer stays.
No matter what kind of vacationer you are, consider carefully what will make up an ideal stay based on both preferences and available resources.
Transportation options
When visiting Lagos, transportation should also be taken into account. Knowing what you are going to use to move around and how long it will take is essential for a successful stay in the city.
You can decide between walking, doing a boat tour or renting a moped depending on your preferences – make sure you do proper research before arriving so that your time there will run smoothly and pleasantly.
To maximize enjoyment during your trip, one must factor in travelling times when planning activities accordingly. By taking all these steps beforehand, this won't become an issue while in Lagos!
Personal Preferences
When planning a trip to Lagos, Portugal, your individual style and interests should be taken into consideration. Some travelers may prefer having their stay condensed with plenty of activities within the timeframe whereas others might go for longer-term visits without too much hurry.
No matter which option you choose, considering your personal needs can ensure an unforgettable experience in Lagos, one that suits all tastes.
Is Lagos Portugal worth visiting?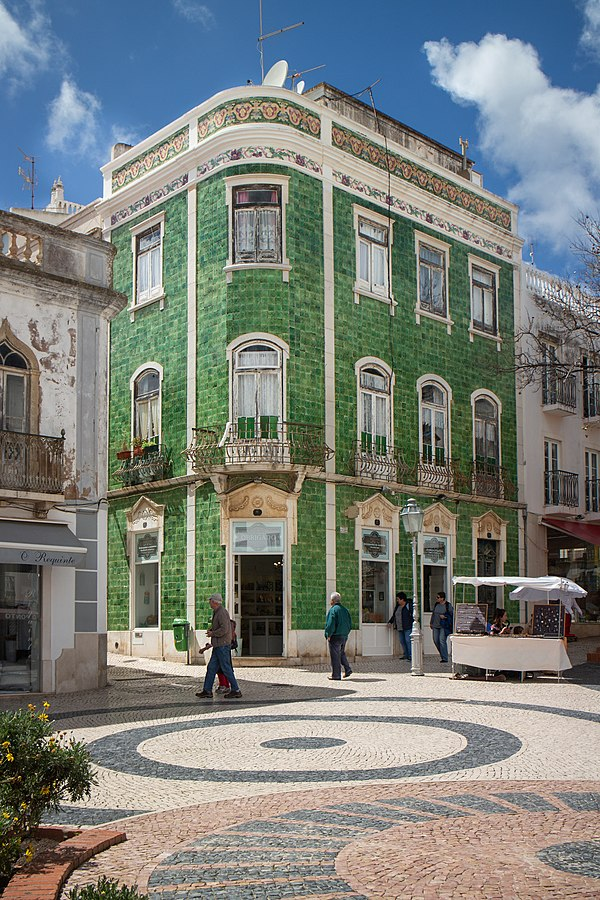 Yes, Lagos, Portugal is definitely worth visiting for a variety of reasons. Located in the Algarve region of Portugal, Lagos is definitely an ideal destination for a day trip or longer vacation.
The old town has plenty to discover with its historical centre and beautiful beaches that must be seen to appreciate their stunning beauty.
Not only can you relax on the incredible shoreline, but also take part in boat tours around the magnificent coast line of this area as well as explore what else there is out west!
There are so many activities suitable for all interests available within this charming location, making it one of the most popular places throughout southern Europe worth visiting again and again.
From exploring unknown regions during boat excursions along the Algarve coastline down to taking pleasure from sunbathing at some wonderful beach front spots, such as the Porto de Mos beach. Lagos really offers something unique no matter your budget or length of stay!
Lagos in 3 days, a suggested itinerary:
For a memorable trip, spend 3 days in the wonderful city of Lagos. Begin your adventure by discovering its historic centre. Followed by an amazing visit to Ponta da Piedade where you can admire breath-taking views.
On day two take on a coastal walk or explore the family friendly zoo and then end with another great experience taking a one-day journey away from town visiting nearby places like Sagres, Luz and Burgau for more culture enriched sightseeing.
This itinerary will let you witness some unforgettable moments that make this place special during these three days!
Day 1
When in Lagos, Portugal, on your first day, take some time to admire the city's historic architecture and be sure not to miss out on a visit of the Mercado de Escravos – the very first slave market ever opened across continental Europe.
Later, make an excursion to Ponta da Piedade headland. Its beautiful cliffs are definitely worth checking out as well as enjoying marvelous views over the Atlantic Ocean from here.
End up this wonderful day with fantastic local cuisine at one of the restaurants followed by an amazing nightlife experience that Lagos has for you! I once ended my day at a small, family-run restaurant that served some of the most delicious seafood I've ever tasted. Lagos truly comes alive at night, with vibrant bars and live music on every corner.
Day 2
On your second day in Lagos, begin with a wonderful walk along the shoreline of the Algarve such as Praia Dona Ana, Meia Praia and Camilo Beach. You may also take the family to explore wildlife at Lagos Zoo if desired.
In the afternoon, you can choose between spending time on any one of these gorgeous beaches or participating in watersport activities like surfing or kayaking. As night falls, capture an invigorating cocktail from a beach bar and savor fresh seafood from local eateries for dinner experience!
Day 3
On the third day of your Lagos getaway, a trip to Sagres, Luz or Burgau is highly recommended. All three towns showcase magnificent views as well as traditional culture and local food.
You can explore iconic landmarks in their vicinity while enjoying peaceful walks on pristine golden sand beaches. You have an opportunity to take a boat tour which allows you to traverse caves and coves with unique beauty hidden beneath crystal clear waters.
By completing this excursion around the Algarve region, you gain more appreciation for its wonderous sights and alluring atmosphere!
Other Lagos itineraries to consider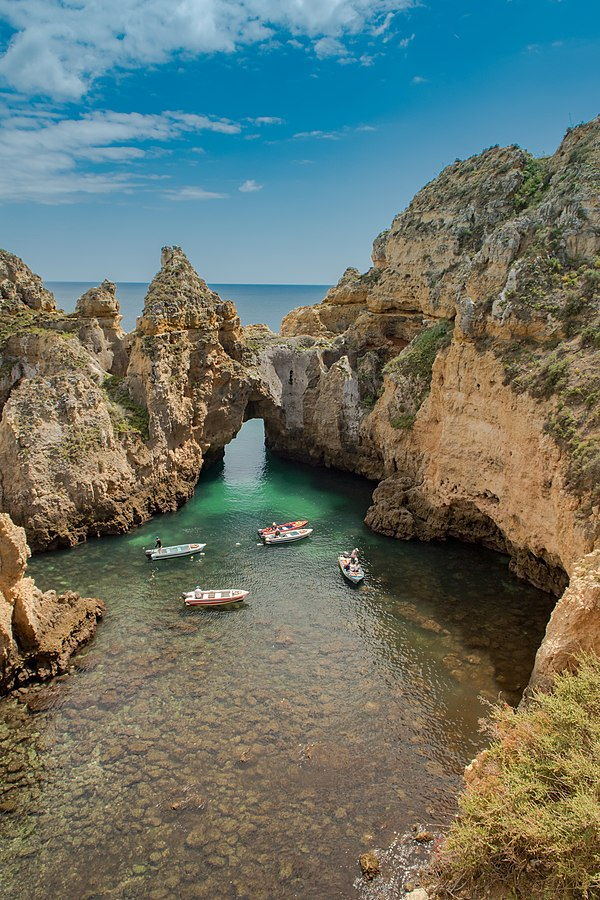 If you're hoping to get the most out of your time in Lagos, Portugal then I have some suggested itineraries for one-day, two-day and four day trips that will enable you to do just that. Whether it's a short trip or an extended stay, there is something here suitable for everyone!
Here are my ideas: For those with limited time available, why not enjoy a single day touring this stunning destination?
Alternatively, if your schedule allows more flexibility, then maybe consider taking advantage of either the two or four days options. Both provide ample opportunity to discover all manner of attractions – so go ahead and make sure none remain unexplored during your visit!
1 day in Lagos
Visiting Lagos for only a day? Don't worry, you will be able to experience its best attractions! Begin your tour by exploring the top locations like Meia Praia, Praia Dona Ana and Ponta da Piedade.
Then in the afternoon visit the downtown center or hop on a boat trip/kayak ride along coastlines that boast beautiful caves such as those found at Ponta da Piedade.
To end off your journey, make sure to savor some local cuisine while taking in all of Lagos' unique culture, history and atmosphere.
2 days in Lagos
Spend two days in Lagos and get a comprehensive experience of this fascinating place. On your first day, wander the old part of town, take a boat tour around its waterscapes and bask on picturesque beaches.
Your second day could be spent doing either an invigorating hike along the coastline or visiting lively attractions at Lagos Zoo with all family members.
Alternatively, plan for a one-day journey to nearby places like Sagres, Luz, or Burgau, which offer you distinctive sightseeing opportunities as well as insights into regional culture.
With just 48 hours in Lagos, it would provide you with perfect overviews of this gorgeous destination from waterfront views to activities by locals making life there so special.
4 days in Lagos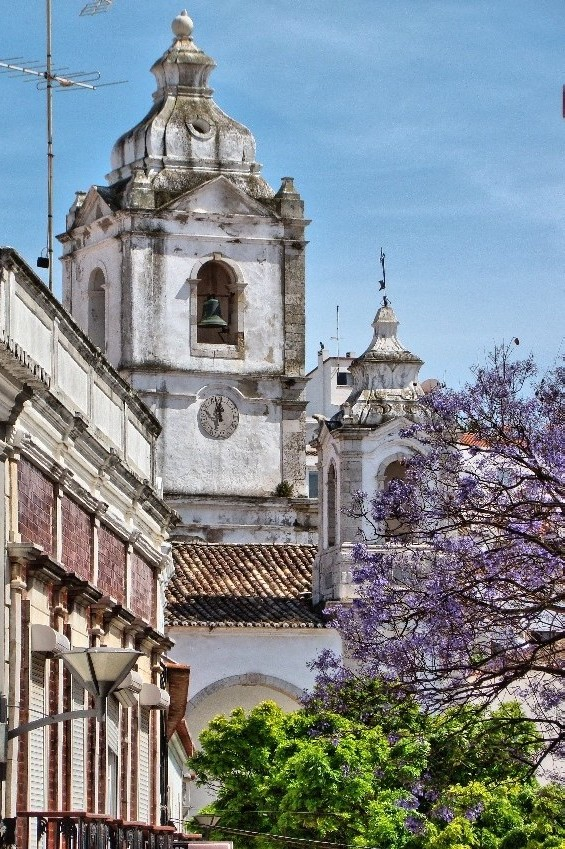 If you are spending four days in Lagos, there is a lot of time to explore the beauty and culture. Begin by exploring the beaches and historical areas such as Ponta da Piedade.
On day three, enjoy either a coastal hike or visit the Zoo with an afternoon on one of many local beaches for relaxation afterwards. For your last full day here take advantage of it being so close to other towns like Luz or Burgau where different sights within the Algarve region can be enjoyed thanks to taking that brief trip away from Lagos itself!
What to do in Lagos?
Lagos, Portugal, is an amazing holiday destination with a variety of activities to satisfy all kinds of travelers. Whether you want some restful beach time or exploring the old city centre, this Mediterranean paradise has something for everyone! A boat tour around Lagos bay can offer spectacular views while sunbathing and watersports are other popular choices too.
The historic center provides plenty to explore, from unique local shops and restaurants serving Portuguese cuisine to historical monuments which tell stories about its past inhabitants.
For nature lovers, there's no shortage either as picturesque beaches await those wishing for peaceful moments in the sunshine - providing awe-inspiring scenery along the way! All in all, a trip to Lagos promises fun memories that will last forever!
During my visit, I had the pleasure of taking a guided tour of the old city centre, which was filled with character and local charm. The cobbled streets and vibrant marketplaces truly make you feel like you've stepped back in time.
Stroll the scenic beaches
Lagos is known for its remarkable beaches, including Dona Ana Beach, Meia Praia and Camilo Beach, which each provide one of a kind sights and beauty. There are plenty of options to choose from depending on if you would prefer somewhere quieter or livelier with many amenities. There's something in Lagos that will fit your needs perfectly!
The stunning coastline features some gorgeous breathtaking lagoon beaches such as the popularly visited ones like Dona Ana beach offering privacy at secluded spots all along it, while still having activities nearby thanks to destinations like Camilo beach where visitors can easily enjoy themselves amidst numerous facilities available.
Explore the historic center
The city centre of Lagos, including the old town area, offers an intriguing view into the wealth of history that resides within. This is an interesting aspect for those who wish to explore.
There are winding cobbled streets and attractive tiled houses to discover as well as notable sites like Mercado de Escravos, the first ever slave market in continental Europe, from which one can gain insight into lagos' past.
Visitors will find ample opportunities to appreciate its rich culture and contemporary atmosphere, with traditional relics around every corner!
Take a vibrant boat tour
One of the highlights of my trip was the boat tour around Lagos bay. There's something truly special about cruising along the coastline, seeing the majestic sea caves, and sunbathing on secluded beaches.
Exploring Lagos by boat is an extraordinary way to appreciate the coastline and sea caves. Setting out from the marina, these voyages will take you through breathtaking rock formations and secret beaches that make this area so unique.
A sailing tour in Lagos is a must for anyone planning a visit - it's the perfect opportunity to discover natural marvels like the stunningly beautiful Lagos Marina!
Participate in the fun watersports
Lagos is the perfect place for anyone wanting to add an element of adventure to their trip. Its warm climate and gorgeous beaches make it ideal for watersports lovers.
You can have a go at surfing in Meia Praia or Porto de Mos, while exploring all that this coastline has to offer by kayak or paddleboard too! With its stunning seaside views and fun activities on offer, Lagos will give you plenty of great memories during your stay.
Best time to visit Lagos: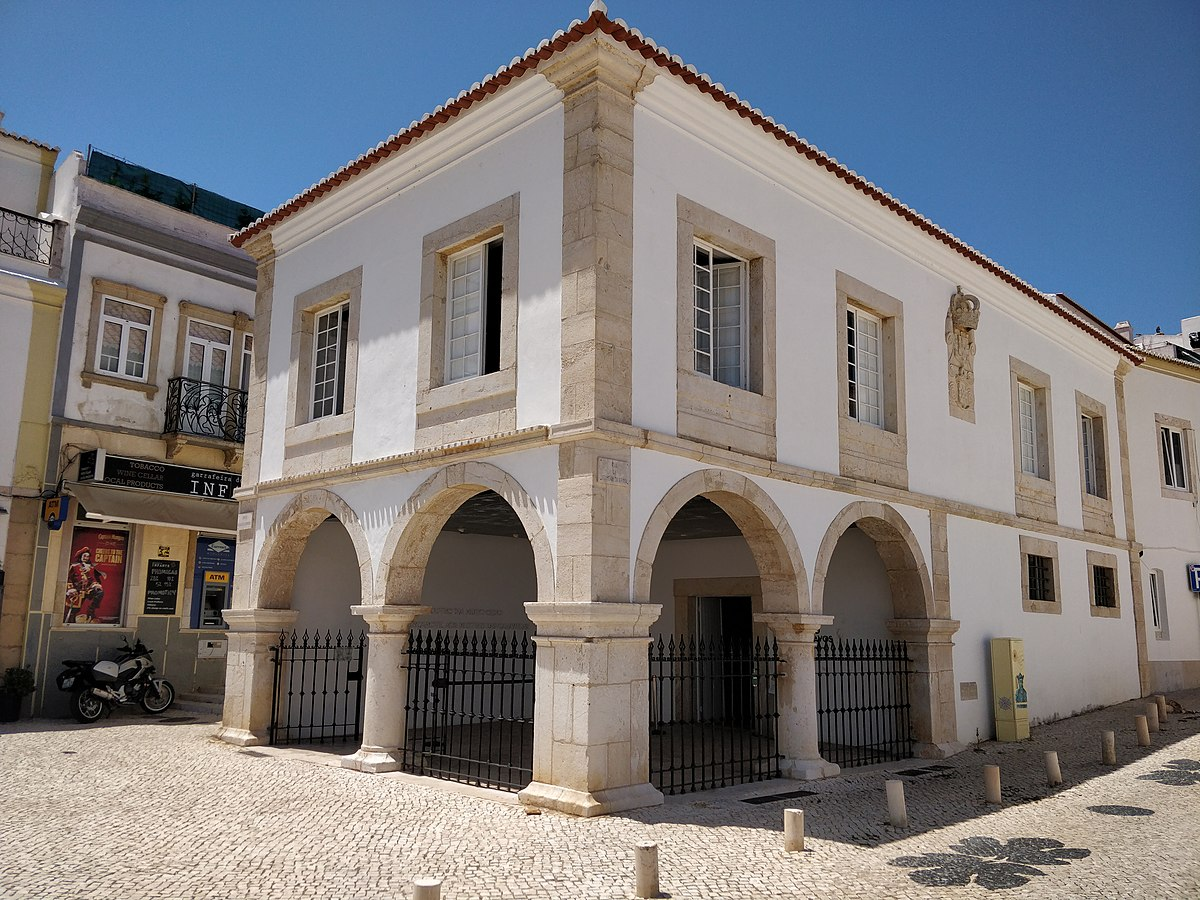 Image source: Wikipedia
The best time to visit Lagos is May or September. When it comes to visiting Lagos, Portugal, the perfect time can vary depending on what you're looking for. For more comfortable weather and not too many tourists, May or September is recommended, this period being referred to as shoulder season.
If a lively atmosphere with an increased number of visitors appeals, then June through August could be the better option due to high-season travelers coming in droves during these months.
Ultimately, when contemplating touring around Lagos, your choices depend on your individual preferences and plans while travelling.
Cost of visiting Lagos:
When planning a trip to Lagos, Portugal, it's important to consider the expenses of lodging, transportation and activities. Prices for accommodation can vary based on season with options ranging from budget-friendly hostels up to mid-range hotels.
Take into account expenditures like car rentals or train tickets, as well as any fees related to excursions such as boat tours or entrance costs at attractions.
By thinking about these factors when preparing your itinerary, you can easily create an affordable plan that helps stay within your desired budget during your visit in Lagos!
Where to stay in Lagos?
Stay near Lagos' stunning beaches and the historic Old Town. Enjoy water activities, coastal charm, and vibrant nightlife in this popular Algarve destination.
Visiting Lagos is an unforgettable experience, and choosing the right place to stay can make all the difference. The city offers a variety of options with something for everyone – from beautiful beaches in Batata Beach to historic landmarks such as Old Town or access to vibrant nightlife in downtown.
To get closer to nature, one could consider the Porto de Mós or Marina area nearby, which offer lots of opportunities while still being close to amenities like restaurants and shops. There are many places where you'll find suitable accommodation that fits your style and budget too!
Is Lagos safe for solo female travelers?
Yes, Lagos is safe for solo female travelers. For solo female travelers, Lagos, Portugal can be a great place to visit as long as the necessary precautions are taken for safety and enjoyment. If you're going out in the evening, it's best not to go alone. Bring some friends or seek assistance from a knowledgeable local guide when needed.
Keeping an eye on your surroundings is also important as it can help prevent any uncomfortable situations that might arise while exploring unfamiliar places. Taking these simple steps should ensure that all single women have a safe yet exciting stay in beautiful Lagos!
Final thoughts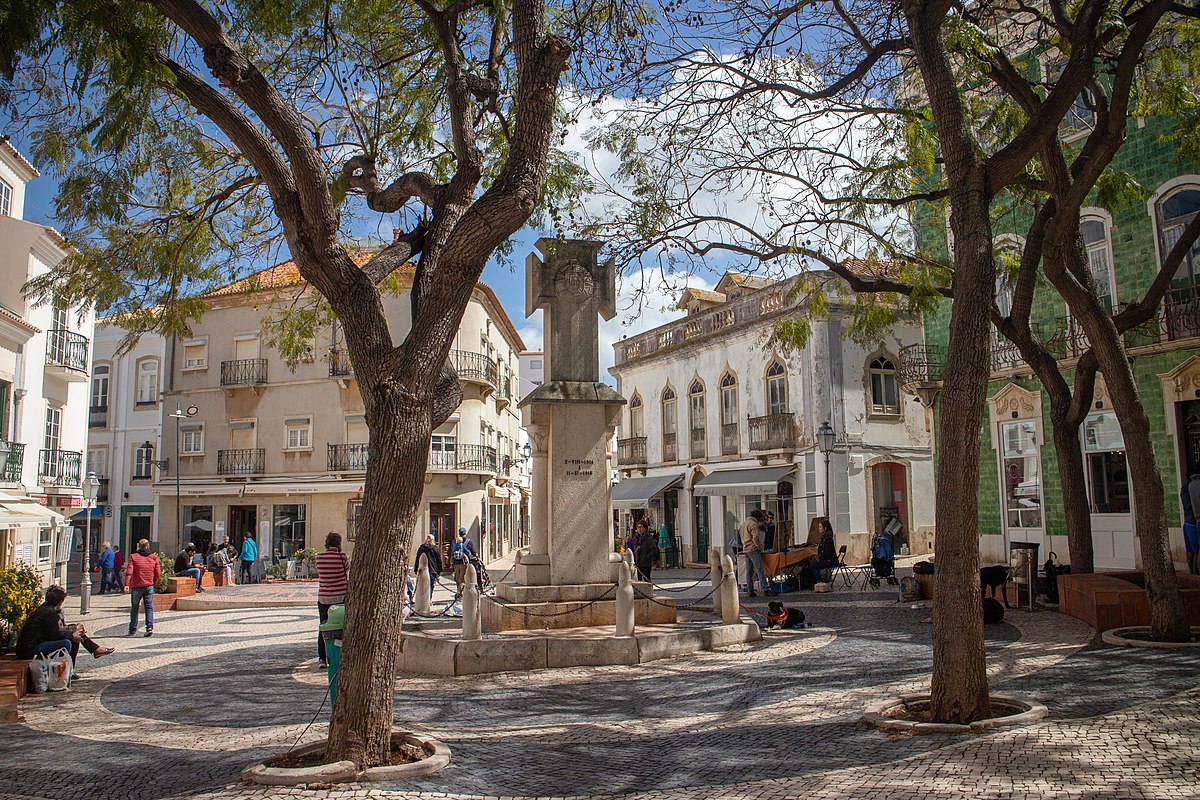 A holiday in Lagos, Portugal is guaranteed to be memorable due to its alluring beaches and flourishing culture. Regardless of the length of your stay or what type of experiences you are seeking out, there's something for everyone here.
Planning ahead with considerations like how long you will be gone along with desired activities can make this getaway even more special! So gather your things and come explore the picturesque coastlines as well as some fascinating history that Lagos has in store for its visitors!
From my personal experience, Lagos, Portugal truly is a Mediterranean paradise that has something to offer everyone. I left with a heart full of wonderful memories and a promise to return someday.
Summary
For a unique and memorable vacation, start planning your trip to Lagos, Portugal today. This vibrant city has something for everyone – from the gorgeous beaches and quaint historic center to exciting boat rides or adventurous watersports activities.
With careful thought into how long you'd like to stay and any other preferences that align with your travel goals, a visit here can be both invigorating and relaxing at the same time!
Frequently Asked Questions
Is Lagos Portugal worth seeing?
Yes, visiting Lagos is a must-do for those seeking an exciting experience. The beautiful and awe-inspiring Ponta da Piedade can be seen in all its glory, along with the amazing ocean landscape that opens up to kayaking and exploration opportunities like no other place.
These activities offer visitors an unique chance to take on their own individual adventure while taking in what this remarkable city has to offer - from spectacular panoramic views of nature's beauty at every turn, enjoying unrivaled sunsets out over the sea and exploring pathways through caves hidden away beneath sharp cliff faces.
How many days should you spend in Algarve?
You should spend around 5 days in Algarve.
With a few days to explore the Algarve, you'll have plenty of opportunity for fun and relaxation.
For those who have five days in this destination, it will be more than enough time to get acquainted with all the major attractions and to indulge at some of the exquisite beaches known around the world.
What are some must-see attractions in Lagos?
Some must-see attractions in Lagos are:
Ponta da Piedade

Praia Dona Ana

Meia Praia beach

What are the best areas to stay in Lagos?
If you're looking to find a great spot for your Lagos getaway, try out the old town's historic charm, explore the marina sights, stroll along Batata Beach, or soak in the sun at Porto de Mós beach. Each destination offers something different, but all are excellent options.