The best places to stay in Lisbon for first time visitors are Baixa, Chiado, Avenida da liberdade, Principe Real, Alfama District, Graca Neighborhood, Bairro Alto and Belem.
Hey there, fellow travelers! If the charming streets, sunlit terracotta roofs, and soulful fado tunes of Lisbon are calling out to you, then you're on the right track. Lisbon, the captivating capital of Portugal, believed to be born among seven hills, is a blend of historical allure and modern vibrancy.
Whether it's your first time visiting Lisbon or you're back for another round, this guide is tailored just for you. Dive in to find out the best Lisbon neighborhoods to stay, tips for seamless travel, and of course, how to truly experience the city like a local.
Best area to stay in Lisbon for first time visitors
Baixa
Hey, fellow travelers! First up on my Lisbon journey was Baixa. Talk about being right in the heart of things. It's like Lisbon's living room. Think wide squares, buzzing streets, and lots of colors!
Guess what? I counted about 5 or 6 majestic squares while I was wandering. Like Rossio Square with its lovely fountains. There are cafes everywhere. Perfect for grabbing treats like pastries, especially the 'pasteis de nata'. So delicious!
Oh, and shopping? A dream. Streets filled with shops. I got two cute scarves and three postcards for my friends. If you're looking for souvenirs, Baixa's the place.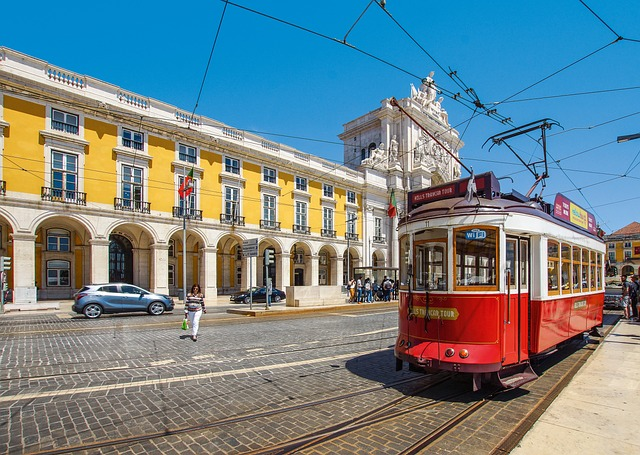 Chiado
Next, I explored Chiado. What a gem! It's like stepping into a stylish old movie. Elegant streets, grand buildings, and art everywhere. I felt like I was in a fancy painting.
There are bookstores and theaters. Loads of them! One of my favorites? Bertrand. I read somewhere it's the world's oldest bookstore. How cool is that?
Coffee lovers, listen up. I tried two different cafes in Chiado. One even had this chocolate cake that melted in my mouth. Oh, and street performers! I watched 3 of them in just one afternoon. They played music, danced, and painted. Pure talent!
Avenida da Liberdade
Ready for a touch of luxury? That's what Avenida de Liberdade felt like to me. It's a wide avenue lined with trees. But the best part? The designer shops. Think big names like Gucci and Louis Vuitton. I window-shopped at about 4 or 5 of them.
Walking here is super fun. There are these beautiful patterned pavements. I must've taken 20 photos just of the ground. No kidding!
And when you need a break? There are lovely benches. I sat on two of them, just watching the world go by. It's peaceful, in a city kind of way.
Principe Real
This place? So charming. Think old mansions, cute gardens, and a vibe that's just... relaxed.
I visited two gardens. One had this big cedar tree that looked like an umbrella. Perfect for shade on a sunny day! And the views? Wow! From certain spots, I could see the whole city.
The best part? The local feel. There are small boutiques selling unique things, like handcrafted jewelry. I got a bracelet and two rings. And the cafes! They're the sort where you can sit for hours, just chilling.
Alright, folks! That's my tour of Lisbon's best spots to stay. Each place has its own magic. Honestly, wherever you pick, you're in for a treat!
Alfama District
Guess where I headed next on my Lisbon adventure? The amazing Alfama District. If you want to feel old-world charm, this is THE place. Winding, narrow streets everywhere, colorful houses, and history everywhere!
You know what's fun here? Getting lost! Sounds silly, but trust me. I lost count after 4 or 5 turns. But every corner was a new surprise. Like tiny squares with cute cafes. I stopped at one and tried a pastry. So yum!
And the sounds? Music, my friends. Fado music. It's soulful and deep. I listened to two different singers. Gave me goosebumps!
Plus, castles! Well, one big one – Castelo de São Jorge. The view from up there? You can see all of Lisbon. So worth it!
Graca Neighborhood
Graca, oh sweet Graca! This neighborhood is like a cozy blanket. High up, with breezy spots and friendly faces. I felt so at home.
The best thing? Miradouros. They're like viewpoints. I went to two. One in the morning and one at sunset. The views of the city? Pure magic. Buildings, the river, bridges – everything looked so pretty.
And guess what? There are trams! Old-school yellow trams. I rode one and felt like I traveled back in time.
Local spots? Plenty! Small bakeries and eateries. I tried 3 different kinds of bread in just one morning. So delicious!
Bairro Alto
Ready to party? Bairro Alto is where it's at! Day or night, this place is alive. Streets are narrow but full of energy.
During the day, there are shops. Lots of them. I bought two t-shirts and a hat. At night? Music, dancing, and lots of fun! I visited 4 different bars in one night. Each had its own vibe. From calm jazz to upbeat pop, there's something for everyone.
Foodies, there's a treat for you. Seafood places everywhere! I ate at two. The grilled sardines? A must-try.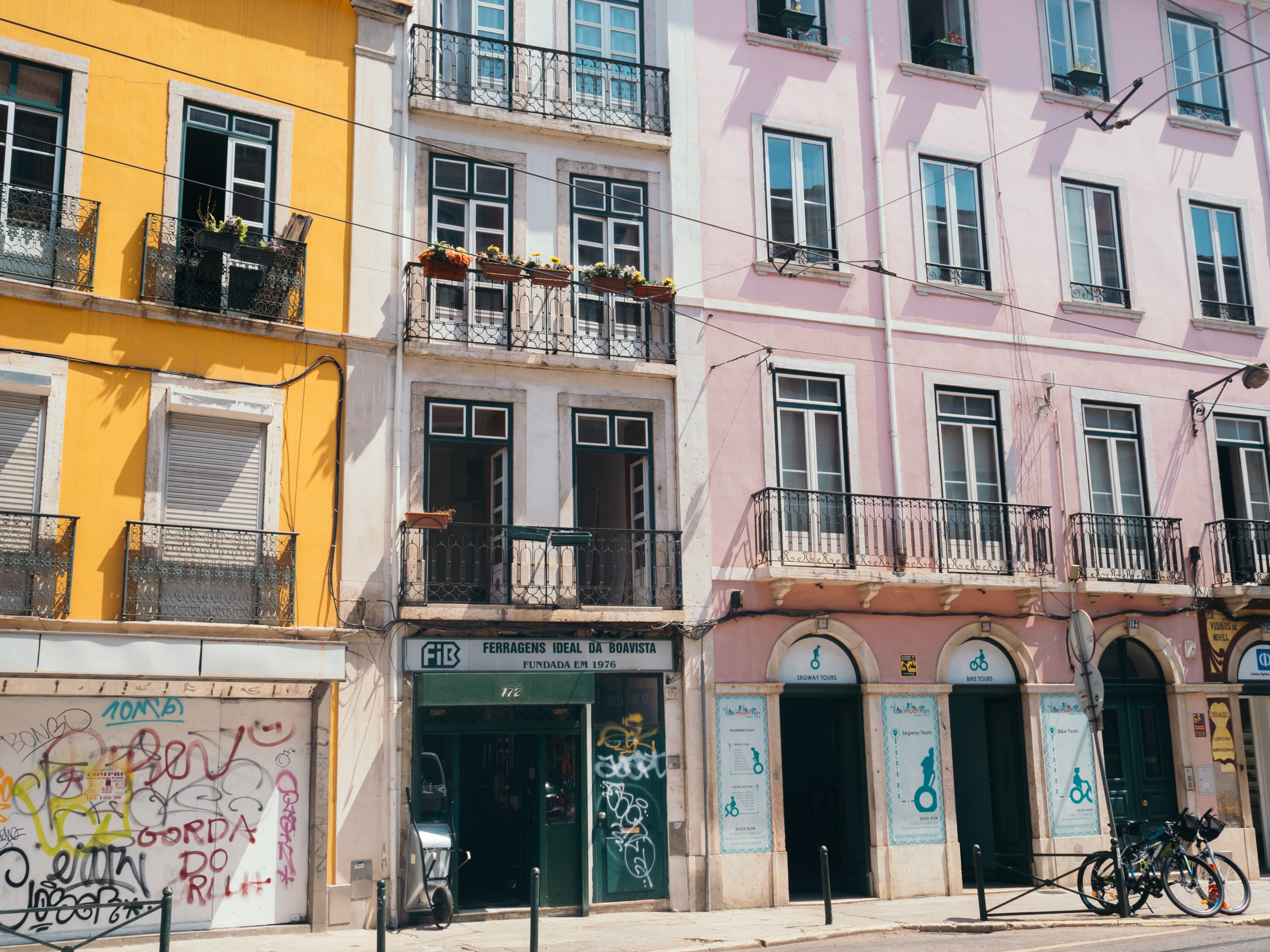 Belem
Last on my list, but oh-so-special, is Belem. History lovers, you're in for a treat. Huge monuments and gardens. I felt so tiny walking around!
The big star? Belem Tower. It stands tall by the river. I climbed up and looked out. The river, boats, and birds. So peaceful. The Centro Cultural de Belém is also beautiful.
And oh! Don't even get me started on pastries. Ever heard of 'pasteis de Belem'? Creamy, sweet custard tarts. I ate, well, let's just say more than one. No regrets!
So there you have it! Each place in Lisbon has its own magic. If you're visiting for the first time, you can't go wrong with any of these spots. Safe travels, pals!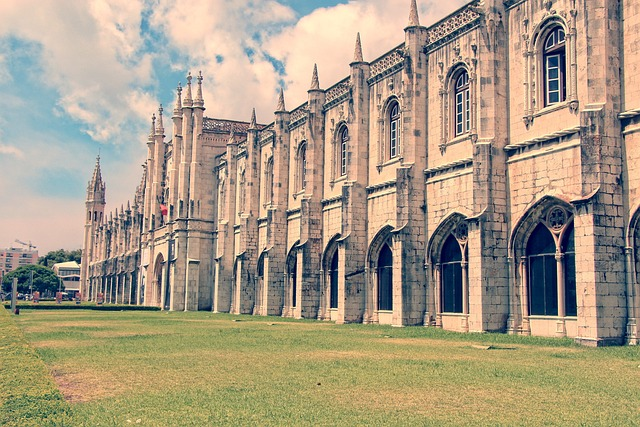 Hotels to stay in Lisbon
Hotel Baixa
Oh boy, let me tell you about my time at Hotel Baixa. If you're heading to Lisbon for the first time and are looking for upscale hotels, this spot is golden. Why? It's right in the heart of the city. Imagine this: I stepped out and was instantly only a 5-minute walk away from Rossio Square! Talk about convenience.
Rooms? Cozy and comfy. I had a room with big windows, and every morning, sunlight would stream in. Plus, guess what? The staff – super friendly. On my second day, they recommended two cafes, like the famous 'A Brasileira', where I sipped on some of the best coffee ever.
Ever heard of trams? Lisbon's iconic yellow trams? Well, I was just a 3-minute walk from the closest tram stop. For foodies like me, there were dozens of restaurants. From pastries like 'pasteis de nata' to fish dishes, it was food heaven!
Hotel do Chiado
When I moved to Hotel do Chiado, my journey got even better. This place is nestled in the Chiado district. Picture it: historic buildings, cool art stores, and bustling streets. I felt the city's pulse here.
The views? Mind-blowing. I could see the Castle of São Jorge from my balcony. It's like a history book right in front of you. And talking about numbers, it was just about a 10-minute walk to the river. Cool, right?
There's this thing about Lisbon – its hills. And guess what's cool about them? Miradouros or viewpoints. And from spacious rooms in this hotel, I could easily get to at least 3 of them. Each had its charm, offering glimpses of the city, like a giant mosaic of rooftops and winding streets.
Graca Riverview
Graca Riverview was like a dream. High up in the Graca district, this spot offered views like no other. Every day I'd find a new corner to fall in love with.
The best part? The number of local joints. About 4 or 5, just around the corner! There was this bakery, churning out warm, delicious bread. Yum! And oh, the 'tascas' – small eateries. They served dishes like grilled sardines and 'bacalhau a bras' (a codfish dish).
To give you a peek into its beauty, one evening, I took a 7-minute walk to the Miradouro da Senhora do Monte. Trust me, the sunset view? It made my heart skip a beat.
Casa do Barao
So, guys, I've got to tell you about my stay at Casa do Barao. If Lisbon's on your bucket list, listen up! I've been there and done that. This place? Super, central location. I counted – it's like a quick 8-minute walk from Bairro Alto. That's where all the fun happens!
Rooms? Oh man, they're amazing! Big, airy, and fresh. My room had blue curtains, and guess what? When I pulled them back, there was this cool courtyard view. Talk about beauty! Every morning, I'd hear birds singing. Real-life ones, not from an alarm clock.
For foodies, like yours truly, this is paradise. The breakfast spread? Mouth-watering. Think fresh fruits, like apples and bananas, and homemade jams. Yummy!
Chiado 44
Next stop – Chiado 44. Imagine staying in a place that feels just like home, but better. That's Chiado 44 for you! Located in, you guessed it, the Chiado district. This spot is like being in the middle of everything cool.
From my window, I had a clear view of those cobblestone streets. Picture it: cute cafes, street performers, and little shops selling unique stuff like handmade jewelry and scarves. I made a list. In just 2 days, I visited 5 of those shops. Score!
And here's a fun fact. The famous Trindade Theatre? It's just 3 minutes away! I walked, watched a play, and felt like a total local.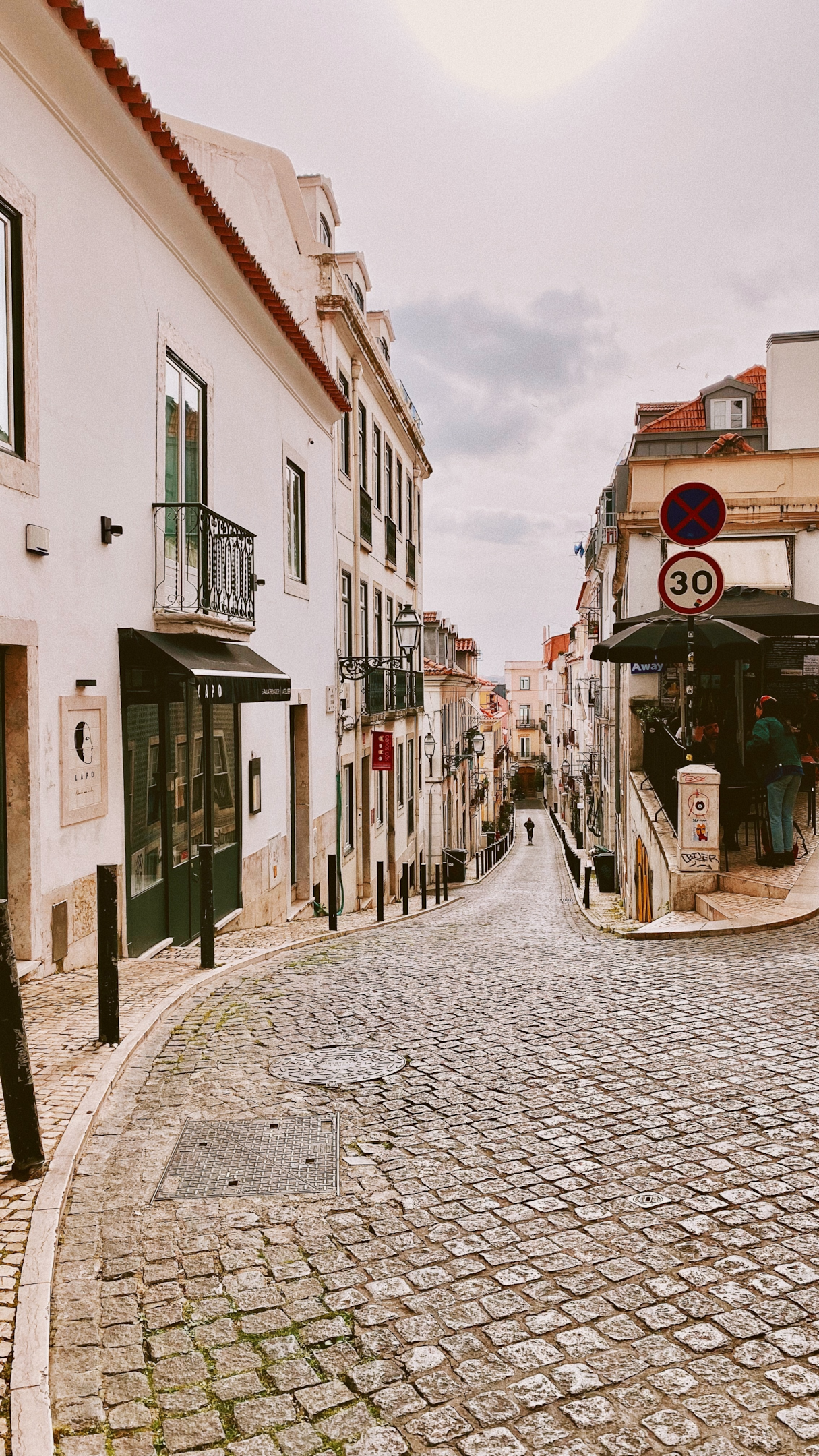 Alfama Apartment
Last, but not least, Alfama Apartment. Hold onto your hats, folks, because this place is in the oldest part of Lisbon. Yep, Alfama. It's like stepping into a fairy tale.
This isn't a regular boutique hotel. It's an apartment, and it feels so cozy. I had a small kitchen, so guess what I did? Cooked! Just 2 or 3 simple dishes, like spaghetti and fried eggs. But hey, it felt amazing.
Oh, and the sounds! Fado music. Ever heard of it? It's this soulful Portuguese music. Every evening, from my balcony, I'd hear guitar strings and singers pouring their hearts out. Magic!
So, buddies, that's my rundown of these spots in Lisbon. Trust me, each one is a treat! If you ever head to Lisbon, you've got to check them out!
You can find luxury hotels or boutique hotels, as well as a lot of other types, with an outdoor pool or a rooftop pool as you prefer.
Other popular neighborhoods
Hey, pals! Aside from those amazing spots I've been yapping about, there are a couple more neighborhoods in Lisbon I've got to share. Trust me, they're just as awesome!
First off, Lapa. You want classy? Lapa's got it. Big houses, ancient trees, and quiet streets. It's like a peaceful haven right in the city. I took 3 lovely evening walks there. The air? So fresh!
Then there's Estrela. Right next to Lapa. This place is all about parks and greenery. Think big lawns and playgrounds. I sat in Estrela Park, snacking on two different sandwiches, just watching kids play and dogs chase balls. Fun!
Oh, and for my artsy folks, don't miss Santos. It's down by the river. I saw 5 or 6 galleries in just one day. Paintings, sculptures, you name it. And at night? Cool bars and soft jazz tunes.
Remember, wherever you choose to stay, Lisbon's vibe will make you fall in love!
Where not to stay
Now, as much as I'm in love with Lisbon, there are a few spots that first-timers might wanna skip. Not because they're bad, but they might not be ideal for everyone.
Let's talk about Intendente. It's an upcoming area. And yeah, it's got its cool cafes and spots. But, it's still kind of finding its vibe. I went there during the day and it felt a bit empty. Probably great for locals, but as a traveler, I felt a tad out of place.
Mouraria is another such place. Rich in history, super old, but a bit too quiet for me. I strolled through its lanes and while it's charming, there were times I felt a bit lost walking distance. If you're into off-the-beaten-path adventures, go for it! But if you want more action, maybe keep it for a day visit.
Last up, Parque das Nações. It's super modern and sleek. But, it's away from central Lisbon. I visited for half a day. Saw 2 or 3 big malls. It's cool, but it feels different from the rest of the the city centre.
Remember, wherever you pick, always trust your gut and do a bit of research. Lisbon's a gem, and no matter where you stay, the city's charm will always shine through!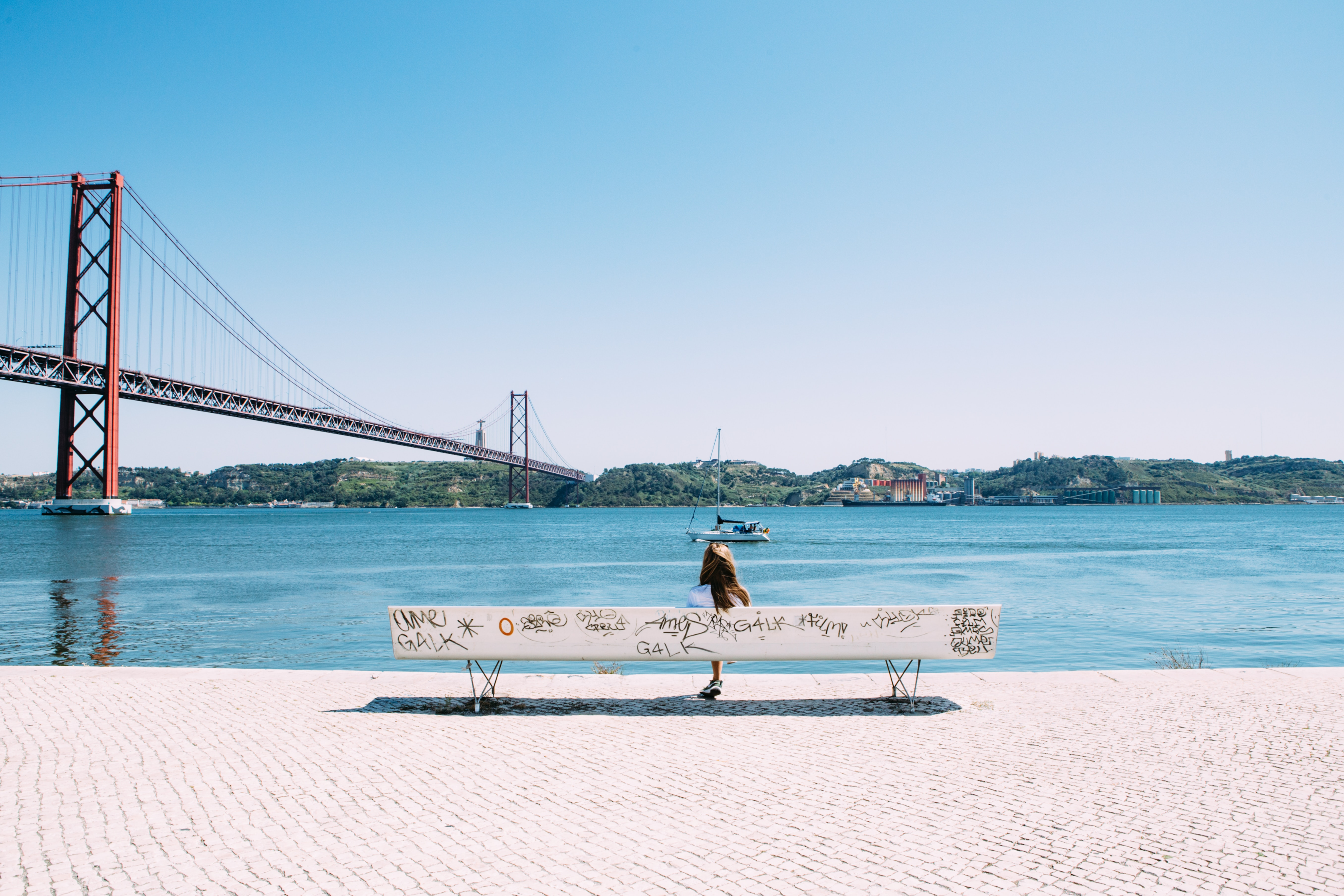 Travel Tips
Hey, dear explorers! Before diving into the vibrant streets of Lisbon, here are some handy tips I gathered from my trip. Trust me, they'll make your journey smoother!
Comfortable Shoes are Key!
Lisbon is hilly. Like, really hilly. I think I climbed about 7 steep streets in one day! So, get some comfy sneakers. Your feet will thank you.
Stay Hydrated.
It can get hot. Especially in the summer months like July and August. I carried two water bottles with me. Lots of fountains around where you can fill 'em up!
Pickpockets Alert.
Just like any big city, there are pickpockets. Especially in crowded areas like trams. I met 2 tourists who shared their stories. Always keep an eye on your stuff.
Local Eateries are Gold.
Skip the big, flashy restaurants. Instead, try the smaller local spots. I had 3 of my best meals in such places. Tasty and pocket-friendly!
Learn Basic Portuguese Phrases.
People appreciate it when you try their language. Words like "Obrigado" (thank you) and "Bom dia" (good morning) go a long way. I used them, and the smiles I got back? Priceless!
Remember, every trip is unique. Just soak in the vibes and enjoy the journey!
How to Get Around Lisbon
Okay, moving around in Lisbon? Easier than pie! Here's how I did it:
Trams
These are not just transport, they're an experience! The yellow trams, like the famous No. 28, are super iconic. I took it twice. Great for sightseeing!
Metro
Fast and efficient. I bought a 24-hour pass. Visited about 5 different places with it. Easy on the pocket and super convenient. Plus, some are so beautiful, you feel like the metro station itself is a tourist spot.
Walking
The best way, honestly. I discovered so many cute lanes, shops, and cafes on foot. Got about 10,000 steps a day. Healthy and fun!
Buses and Trains
Great for longer distances. Like when I visited Belem. The train was quick and I got a window seat. Lovely views!
Tuk-Tuks and Taxis
For when you're tired or it's late. I took a tuk-tuk once. It was a fun ride! Taxis? Always check the meter. I took 3 rides and they were all good.
Biking
Lisbon's getting more bike-friendly. I rented a bike for a day. Rode along the river. Such a breezy, fun experience!
In a nutshell, Lisbon's transport options are many. Pick what you like, and just roll with it! Safe travels, buddies!
Conclusion
As my Lisbon adventure winds up, I'm left with a heart full of memories, a camera filled with vibrant photos, and taste buds that still crave those delicious pastries. This city isn't just a destination; it's an experience that stays with you.
From its lively neighborhoods to the rhythmic strumming in hidden bars, Lisbon beckons to be explored, cherished, and remembered. So, pack your bags, lace up those walking shoes, and set off on your own Lisbon story. And hey, when you come back with tales of your own, give me a shout; I'd love to hear them. Safe travels and see you on the other side of adventure!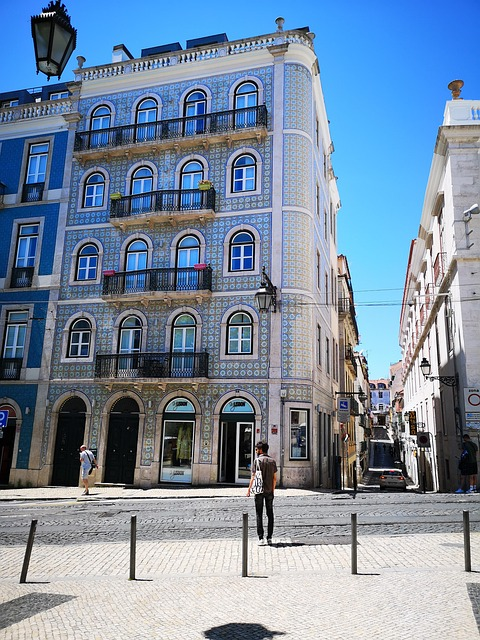 FAQs
When's the best time to visit Lisbon?
Ah, good question! I found spring (March to May) and fall (September to October) to be ideal. The weather's pleasant, and there are fewer tourists. But honestly, Lisbon has its charm year-round.
Is Lisbon expensive?
Not really. Compared to other European capitals like Paris or London, it's more pocket-friendly. Accommodation, food, and transport – I found them all reasonable. Of course, watch out for touristy spots; they can be pricier.
Is English widely spoken?
Yes! While Portuguese is the main language, I found that many people, especially in the city center and tourist areas, spoke English. However, it's always nice to know a few basic Portuguese phrases. It brings smiles!
How many days should I spend in Lisbon?
I'd say 3 to 4 days are good for a first-time visit. It lets you explore the main neighborhoods, attractions, and even indulge in some local foods. If you have more time, you can take day trips to nearby spots like Sintra or Cascais.
Is the tap water safe to drink?
Absolutely! I drank from the tap multiple times, and it was all good. Plus, it's eco-friendly to refill your bottles rather than buying new ones.
What's the local food I must try?
Where do I start? Definitely try the 'pasteis de nata' (custard tarts). I couldn't stop at one! And if you're into seafood, go for the grilled sardines or bacalhau dishes.
Any local customs I should be aware of?
Just the usual courteous stuff. Say "please" (por favor) and "thank you" (obrigado/obrigada). And when listening to fado music at a local rooftop bar, it's polite to be quiet and appreciate the soulful tunes.
I hope these FAQs help you navigate your Lisbon journey better! If you've got more questions, don't hesitate. Dive in, explore, and enjoy every moment in this beautiful city! Safe travels!