You need at least three to five days in Lisbon to thoroughly explore the city.
Are you planning a trip to Lisbon, the stunning capital city of Portugal in 2023, and wondering how many days should be allocated for it?
Don't worry. This article has everything covered that will provide an idea of the ideal amount of time necessary to make your journey memorable - whether you're making your first visit or have traveled multiple times before.
We'll guide you through crafting just the right itinerary so every moment spent can grasp all that this magical place offers: narrow cobblestone streets housing hidden gems waiting to be discovered coupled with captivating views from iconic miradouros and the many other Lisbon attractions that take one's breath away!
Let's ensure nothing is missed out during these few days set aside for exploring Europe's most sought-after destination – enchanting Lisbon!
Short summary - how to plan your Lisbon itinerary:
Explore Lisbon's tourist attractions - the iconic landmarks, hidden gems and local culture in 3-5 days. From my experience, taking a detour off the tourist path can lead you to some surprising and delightful spots.

Plan your arrival & departure times, activities and transportation to maximize your stay.

Consider the time of year, interests & travel style for a personalized experience!
Planning a Lisbon itinerary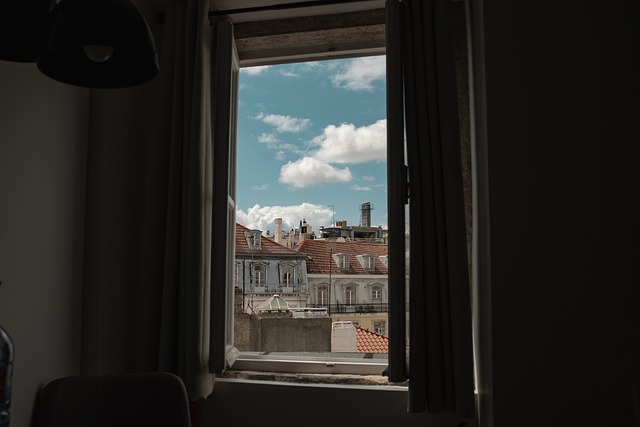 Visiting Lisbon, Portugal's capital city, is definitely worthwhile for many travelers. With its abundance of historical sites, neighborhoods, and scrumptious food options, the city has something to offer everyone who visits.
So how long should you plan on spending there?
This guide will help answer that question while also giving some tips about day trips and great places to visit during your stay in Lisbon, all this designed to make sure that your trip goes off without a hitch!
Making an informed decision regarding the number of days spent in Lisbon is important if one wants their itinerary through Portugal to be successful.
Fortunately, with so much wonderful stuff to discover here – from picturesque locations and fantastic cuisine choices – finding ways to keep busy won't be hard at all!
How many days in Lisbon is enough?
At least three to five days in Lisbon is needed to explore the city.
Even a few hours will give you an idea of what this captivating city is like, but for the full experience I suggest spending at least three to five days in town.
This way you can have enough time to enjoy its unique culture and explore notable landmarks such as São Jorge Castle, designated as a UNESCO World Heritage Site.
During my trip, I took a walking tour around central Lisbon and discovered countless hidden gems. Additionally, the stunning views from the various miradouros and the Tagus River were breathtaking.
Don't forget about the famous pastel de nata while here! And don't miss out on riding one of those iconic yellow trams through narrow streets when visiting downtown area known as Alfama district.to book accommodations and flights that allow for su
For day trips outside the main hub consider heading over to Cascais resort located nearby or rather visit enchanting Quinta da Regaleira set not far away in Sintra – just 40 minutes train ride from center city.
Here any visitor would be able to appreciate magnificent Pena Palace right away. For these reasons, many days are required if someone truly wants to dive into every detail that this beautiful place offers.
There's certainly a lot more than what meets the eye so wisely plan your itinerary for maximum delight during your stay in Portugal's capital.
How to choose how long to spend in Lisbon:

While choosing how long to spend in Lisbon, take the following factors into account:
Timing of arrival and departure

Activities you wish to do while visiting the city

Your pacing style when it comes to sightseeing

Available transportation modes.
To help determine an appropriate itinerary for your journey to Lisbon, let's explore each factor that will affect its duration.
Arrival and departure time
Planning your time in Lisbon is important, and the arrival and departure times can make a difference.
To ensure you have an optimal amount of exploration time while visiting this city, it's best to book accommodations and flights that allow for such exploration.
Consider coming early or mid-afternoon on one day so that you'll be able to experience a full 24 hours there.
Similarly, departing late afternoon or evening instead of early in the morning as many usually do – this way provides extra moments for exploration before leaving.
When arriving at Lisbon Airport, try taking public transport, like the metro line or bus if available; otherwise, arrange for a private transfer directly from airport services.
Activities you want to do
When designing an itinerary for your stay in Lisbon, it's important to think about what activities and places you would like to check out. Here are a few ideas:
History buffs will find lots of interesting sites worth exploring such as Belem Tower and Jeronimos Monastery which both showcase the city's past.
Foodies should taste some Portuguese delicacies like salted cod or custard tart while art admirers can visit galleries such as Museu Nacional de Arte Antiga or the Berardo Collection Museum.
And last but not least, adrenaline seekers have at their disposal Parque Aventura located inside Monsanto Park where they can try ziplining!
By taking into account all your preferences, you'll be able to make sure that each day during your trip is spent productively visiting many enjoyable attractions around Lisbon.
Speed of activities
When making a plan for your visit to Lisbon, you should think about how much or how little activity and sightseeing you would like to fit into each day.
While some might wish for an action-packed itinerary full of new experiences, others may prefer taking their time exploring the city and having more spontaneous adventures.
It's important that when deciding on your trip plans for Lisbon, you consider what type of pace best suits you in order to make sure there is enough free time available throughout your vacation to avoid rushing through anything worth seeing!
Transportation in the city
When travelling to Lisbon, think about all the transport options available and how they can aid you with your itinerary.
Walking is a great way to get around if looking for hidden gems in narrow streets or places within walking distance from the city centre, also known as the city's center.
Alternatively, buses, trams and metros are efficient methods of transportation that may make it easier when wanting to see many attractions during one day.
Lastly, taxis plus rideshare services can be utilized too! Keep these points in mind when planning out your trip through Portugal's capital.
Knowing what's best suited will likely ensure an enjoyable experience throughout this beautiful European city!
How to explore Lisbon?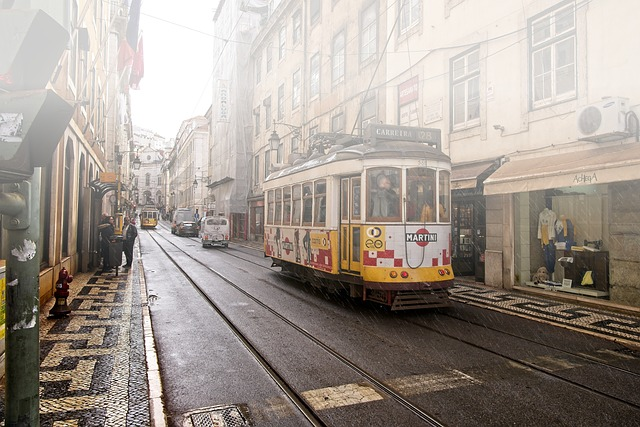 Let's look at some itineraries for a 1-day, 2-day, 3-day, 4-day and 5 day trips to Lisbon so you can make the most out of your time in this beautiful city.
These suggested plans will enable visitors to experience both its renowned top attractions as well as lesser known hidden gems.
1 day Lisbon itinerary
If you have only one day in Lisbon in your Portugal itinerary, it is still possible to experience the best sites and attractions of this city.
You can begin your journey by exploring Alfama's renowned cobbled streets which house intriguing shops and cafes.
Make sure not to miss out on some historic monuments such as So Jorge Castle, Santa Justa Lift or Commerce Square for a captivating view.
To conclude the evening in a memorable way, head down by the Tagus River where you take part in an unforgettable wine walking tour while admiring breathtaking views all around!
2 day Lisbon itinerary
With two days to discover Lisbon, you can get a taste of the historic old town and experience its buzzing nightlife.
On day one, take in some sights from Alfama or Baixa such as popular landmarks.
Then spend your second day on an excursion to Sintra where you can visit the enchanting Pena Palace. For evening entertainment, head back to Lisbon and enjoy Bairro Alto's exciting bars and clubs! Here's a more elaborate 2 day Lisbon itinerary for you.
3 day Lisbon itinerary
Spend three days in Lisbon exploring its iconic landmarks and neighborhoods on the first day.
On Day Two, take a journey out of town for an adventure to Sintra or Cascais so you can witness more natural beauty.
To wrap up your trip, discover hidden gems around the city and learn about its culture by visiting markets throughout, enjoying every minute!
4 day Lisbon itinerary
Spending four days in Lisbon presents the perfect opportunity to visit fascinating attractions and take exciting day trips outside of the city.
A suggested itinerary for your first three days could include discovering hidden gems, exploring various historical neighborhoods, viewing renowned landmarks and making a trip out to Sintra.
On your fourth day here, you may want to check out modern-day Parque das Nações or immerse yourself in local artwork by visiting some galleries and studios around town.
5 day Lisbon itinerary
Spend five days in Lisbon and be taken away by its culture, attractions, neighborhoods and day trips to nearby towns.
Spend the first four days exploring landmarks around town while your last day should allow you a more immersive experience into Portuguese culture with attending a Fado performance as well as sampling regional cuisine at local markets.
This agenda gives visitors ample opportunity to discover all that the city has to offer, allowing them to truly take it all in.
Planning longer stays in the Lisbon region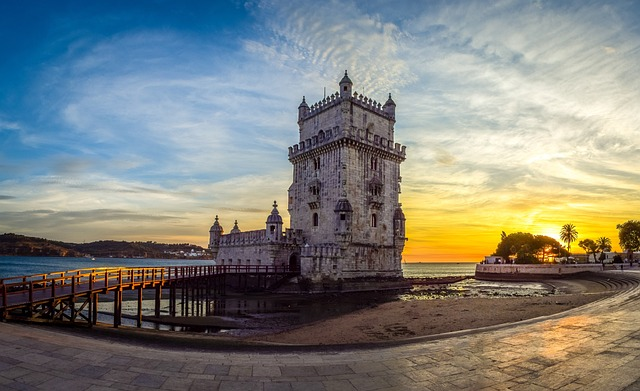 If you're lucky enough to have the opportunity for a longer vacation in Lisbon, it would be a shame not take advantage of all that Portugal has to offer outside its capital.
With extra days spent here, there are plenty of other spots close by that could give an interesting insight into this country's culture and beauty - Évora (a UNESCO World Heritage Site), Cascais (an idyllic coastal town) or even Costa da Caparica which is just down the road from the city center.
Exploring beyond Lisbon, as I did, opens up so many possibilities. Sights like historical monuments as well as landmarks can be discovered throughout your stay.
Make sure you savour every minute during your extended trip – each place will surely captivate with its unique charm! Here's an itinerary for 7 days in Lisbon if you're planning longer stays in the region.
3 days in Lisbon - a recommended itinerary:
Are you ready to begin your Lisbon journey? To get the most out of this city, follow my concise three-day plan that highlights must-see attractions and includes short excursions.
Take part in remarkable events while exploring romantic old districts such as Mouraria, Graça or Alfama. With this itinerary it is assured an unforgettable visit.
Day 1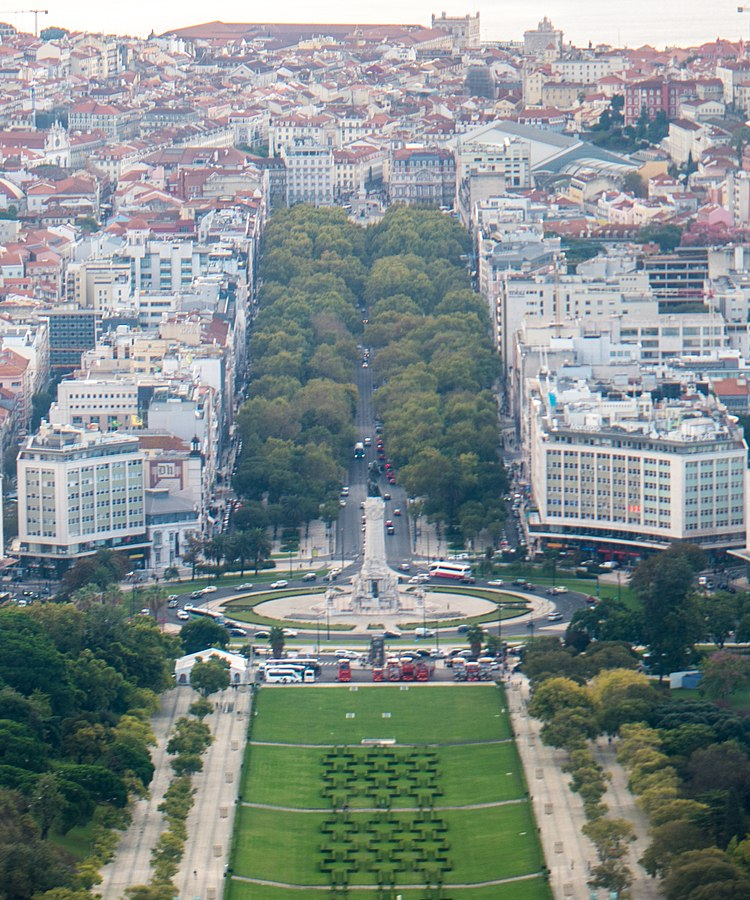 Image source: Wikipedia
Start your exploration of Lisbon by visiting its classic neighborhoods and celebrated spots. Go to the Alfama region for a leisurely stroll through its tight alleyways before heading off to São Jorge Castle.
During my visit, I chanced upon a small bakery tucked away in a side street, where I had the best Pastel de Nata, a traditional Portuguese custard tart.
Then, make your way towards the Baixa district with a stop at Santa Justa Lift, which grants you mesmerizing views across the city skyline.
Venture into Commerce Square, then wrap up your day in style with an evening amble beside the Tagus River, admiring all that Lisbon has on show while taking in the vivacious atmosphere.
Day 2
On day two, explore the art and culture of Lisbon by visiting museums, galleries and markets. Start your journey at the National Azulejo Museum to appreciate Portuguese tiles followed by a stop at the Berardo Collection Museum for modern artwork.
Later in the afternoon, go on an adventure through the LX Factory, which is full of small boutiques, eateries, and street murals – perfect for tourists! I had a delightful time exploring the LX Factory. One particular highlight was a little second-hand bookshop that I stumbled upon - its charm and selection of books left a lasting impression.
In the evening, witness local musicians performing Fado music while enjoying authentic meals from restaurants around town.
Day 3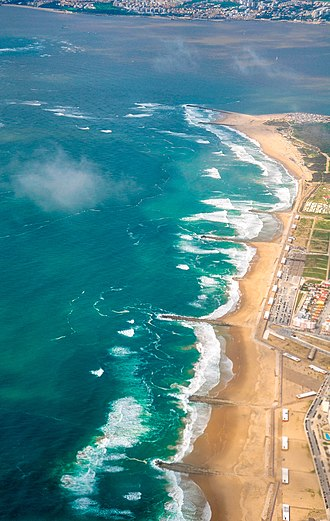 Image source: Wikipedia
On the third day of your stay in Lisbon, why not take a memorable day trip to Sintra? See sights such as Pena Palace and Castle of Moors. Don't forget Quinta da Regaleira too!
Return back to Lisbon for some much needed relaxation at one of its renowned lookout points. Watch the sun set while taking it all in - this is an experience like no other that's bound to bring about beautiful memories long after you leave Lisboa.
Where to stay in Lisbon?
Stay in Lisbon's charming Baixa district for central location and historic beauty, or choose trendy Bairro Alto for vibrant nightlife. Alfama offers authentic charm with narrow streets and Fado music.
To ensure an enjoyable trip to Lisbon, selecting the correct accommodations is important. There are different districts and types of accommodation available in this city to fit your budget and preferences.
The Alfama or Baixa-Chiado areas are often chosen by first-timers due to their central locations and easy access to top sights around town.
The Portuguese capital has all sorts of lodgings ranging from budget hostels such as This Is Lisbon hostel, Alegria A Lisbon boutique hotel, right up to luxurious boutique hotels like Lisboa Pessoa Hotel – offering something for everyone!
It's best if you can select a place that allows you to explore easily so that each day spent in beautiful Lisbon won't be wasted.
How many days to see the highlights in Lisbon?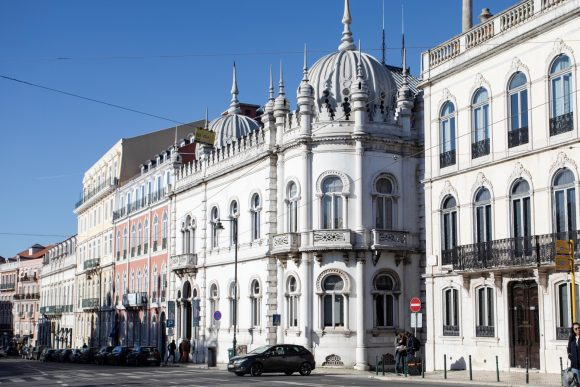 Image source: https://www.cityguidelisbon.com/neighbourhood/principe-real/
To see the highlights in Lisbon, you'd need at least 3 to 4 days in the city.
A great way to plan an effective itinerary is by visiting tourist hotspots such as Belem Tower, Jeronimos Monastery and Sao Jorge Castle while also making sure that you don't miss out on charming neighborhoods like Alfama or Baixa.
Whether it's just a few hours or multiple days spent here, visitors can be assured they will have plenty of opportunities for unforgettable experiences in this vibrant destination. I remember spending an afternoon at the Time Out Market, sampling various Portuguese dishes. It was a culinary adventure that's worth repeating!
Planning your Lisbon itinerary on a budget: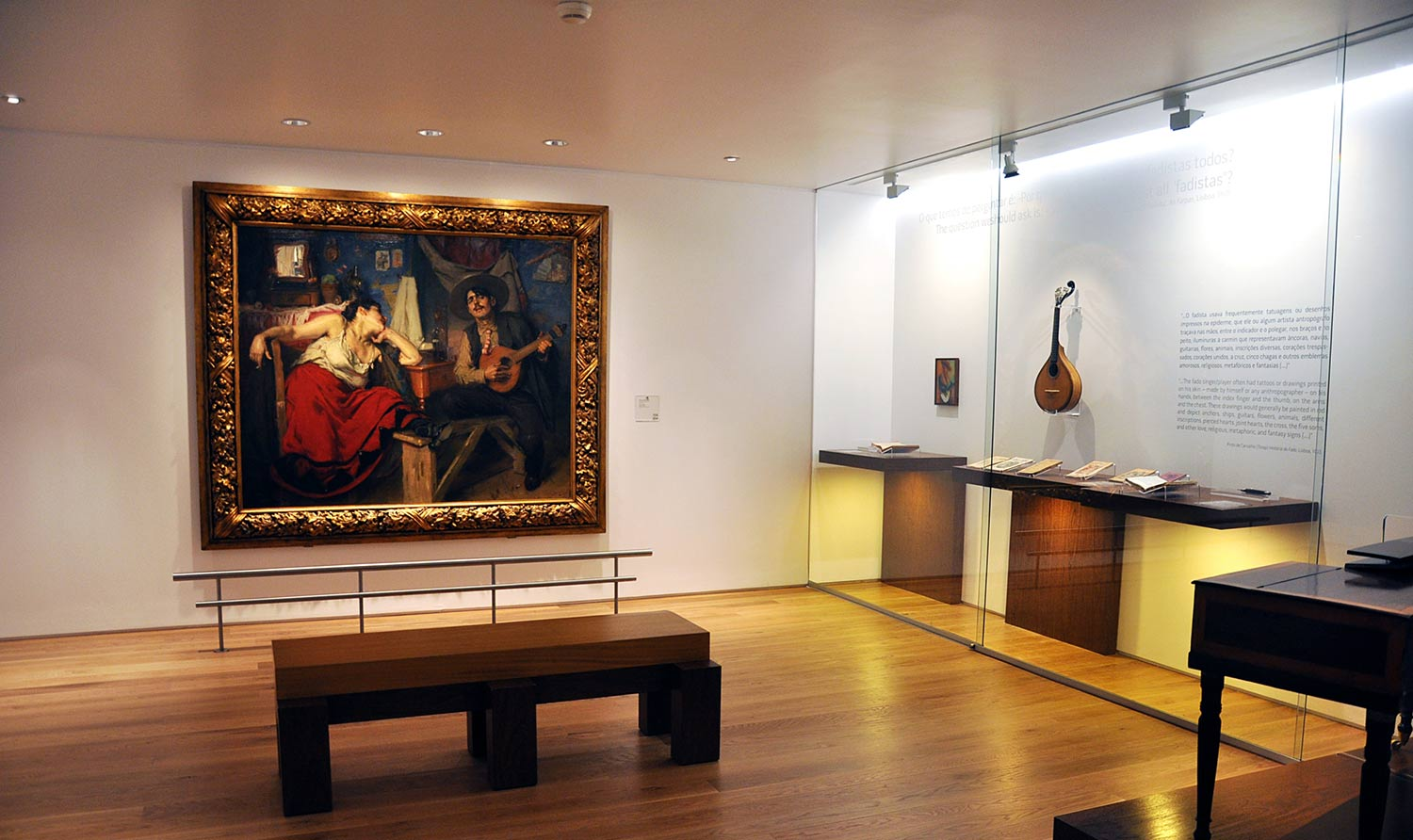 Image source: https://www.visitlisboa.com/en/places/museum-of-fado
When visiting Lisbon on a budget, there are still many great attractions and experiences to be enjoyed. Planning ahead is key in order to save money while having an amazing time!
Accommodation can become much more affordable if you use public transportation instead of renting a car or taking taxis everywhere- it's also quicker this way so that you have plenty of time for the top attractions around Lisbon.
Researching flight deals and discount prices is another great way to get the most out of your trip without breaking your bank account.
This will ensure that you make incredible memories with unforgettable moments from each destination explored during your stay in Lisbon - all within reason economically speaking. Here's a guide on the best time to visit Lisbon so you can make a better decsion.
Planning your Lisbon itinerary as a slow traveler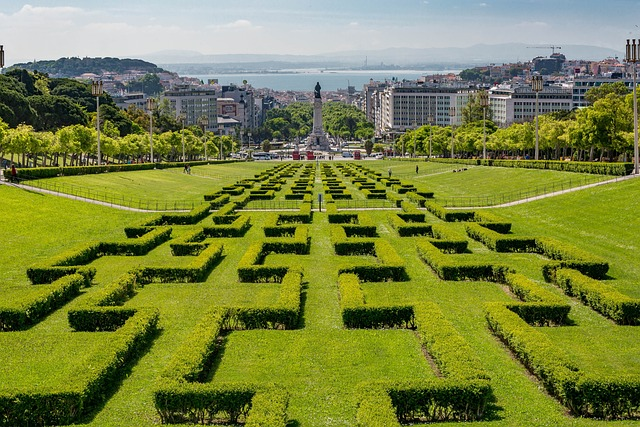 The city of Lisbon offers an enchanting environment that is best experienced at a slower pace. If you are looking to gain the most out of your trip, take some time for yourself and get lost in its neighborhoods.
Explore local markets while taking in all it has to offer! This will make sure you have a truly special experience unlike any other.
For those seeking something more leisurely than the usual hustle and bustle, immerse yourself in this stunning Portuguese gem by discovering its hidden treasures—a perfect way to create lasting memories along your journey!
Things to consider when planning your Lisbon itinerary: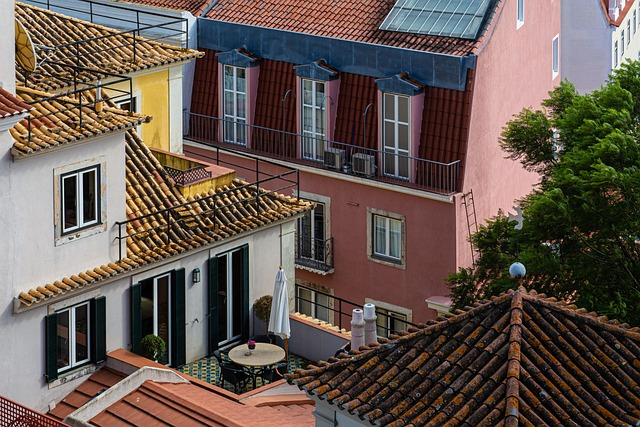 The things to consider when planning your Lisbon itinerary are the season of travel as well as what attractions fit with your interests and style.
For instance, if planning a visit during the summer months, there could be plenty of outside activities and beaches available that would add excitement to the itinerary.
If exploring history is an interest, then making time for visits to historical landmarks or museums may create more opportunities for learning in this captivating city!
By considering these variables, it's easy enough to construct a tailored experience just for yourself, which can guarantee rich memories while seeing everything Lisbon has to offer. So, get ready to start piecing together those plans now!
Summary
In summary, designing your ideal Lisbon journey involves taking into account many elements such as the time you have available, what kind of activities interest you and how best to travel around.
By following this expert-crafted itineraries and advice, whether it be a few hours or an entire week in this beautiful European city, your trip will be nothing short of memorable!
So, make sure that all your essentials are packed nicely, brush up on some Portuguese (just for good measure), then prepare yourself to explore the marvelous streetscape blended with colorful neighborhoods sprinkled throughout with thrilling experiences only found in Lisboa. Boa viagem!
Frequently Asked Questions
Is 3 days in Lisbon too much?
No, 3 days in Lisbon is not too much. Spending three days in Lisbon is the perfect amount of time to get a full taste for all that it has to offer, plus one day out on an excursion. Two days would give you enough time, but may mean you miss taking a day trip away from the city itself.
If staying here for 3 days, there's ample opportunity to see what's within and also venture out. Trips can be taken to the beaches of Cascais or even Sintra with its historical background, which should not be missed!
Is 5 days in Lisbon too much?
No, 5 days in Lisbon is not too much. Spending a week in Lisbon is just enough time to really discover the city and take lovely excursions. Touring around, you will have access to some of its most impressive sites as well as many nearby attractions.
The five days there could be dedicated to exploring all that this capital has to offer while taking day trips outside the area too! This gives visitors plenty of opportunity for their visit - allowing them to truly appreciate what it means to spend 5 days in Lisbon. You can check out this guide on is Lisbon worth visiting to help you decide.
Is 4 days enough to visit Lisbon?
Yes, if you're wondering 'is Lisbon worth visiting' if you have only four days, then it absolutely is. Spend four days discovering Lisbon and a day trip to one of its neighbouring towns, it will be an experience to remember! Don't miss out on the chance to explore this captivating city.
What are some popular day trips from Lisbon?
The popular day trips from Lisbon are Sintra, Cascais and Évora. Take a day trip from Lisbon to explore the delightful village of Sintra or take an exhilarating stroll along the shoreline in Cascais. If you are looking for something more culturally enriching, then Évora is your ideal destination.
If you're still wondering, here are some guides to help you decide if these day trips are worth it:
Which neighborhoods in Lisbon are the best for first-time visitors?
The neighborhoods in Lisbon that are best for first-time visitors are Alfama and Baixa-Chiado. These are excellent neighborhoods due to their central locations as well as proximity to renowned sites.