Yes, Sintra is worth visiting for its enchanting palaces, lush landscapes, and rich history that make it a unique and memorable destination.
Top places to visit in Sintra:
Pena Palace

Moorish Castle

Quinta da Regaleira

Monserrate Palace

Sintra National Palace

Initiation Well

Chalet of the Countess of Edla
2023 might be the perfect time for a visit to Sintra – this UNESCO World Heritage Site promises an unforgettable experience with its enchanting palaces and castles, winding cobbled streets through an ancient town plus lush greenery all around. In one word, is Sintra worth visiting? Absolutely!
Short Summary
Visit Sintra for a magical experience with stunning architecture, breathtaking natural beauty, and historical importance.

Get there early in the morning to beat the crowds and plan ahead for your adventure!

Pack food & water to save money and wear comfortable shoes & layers so you can explore safely.
Reasons to visit Sintra
Exquisite UNESCO world heritage site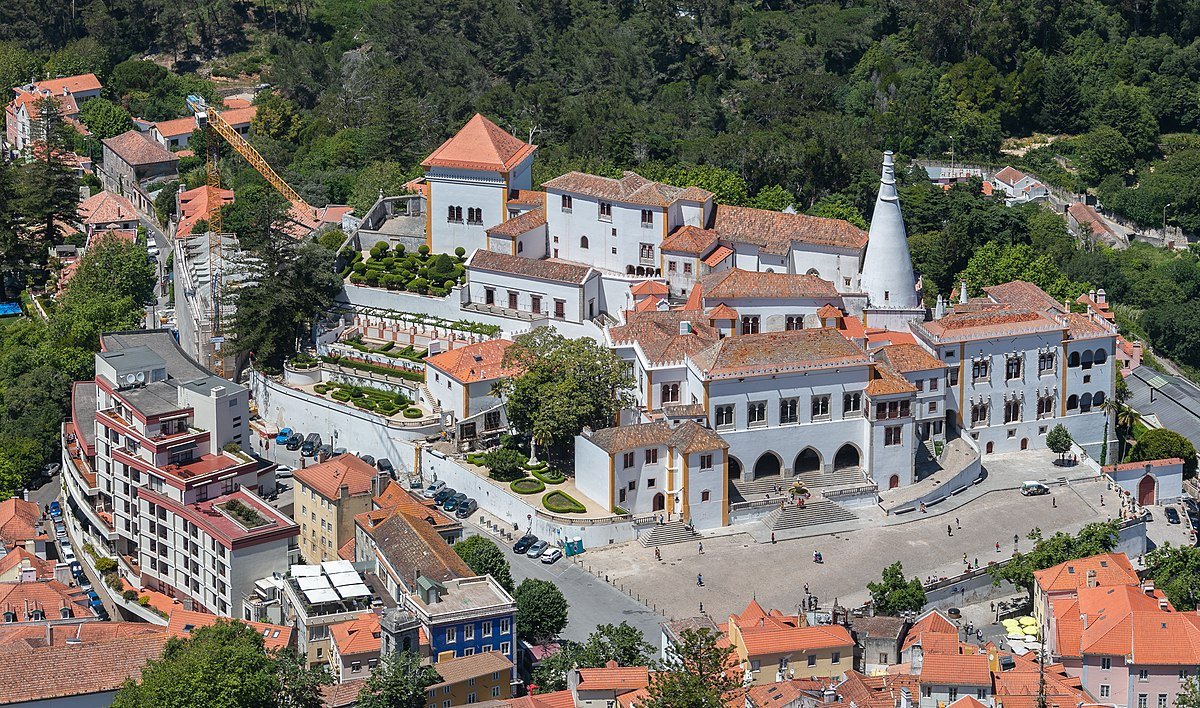 Due to its breathtaking blend of natural beauty and architectural excellence, Sintra is recognized by UNESCO as a World Heritage Site.
It makes for an excellent day trip with plenty to explore - Pena Palace, Moorish Castle or Quinta da Regaleira being some must-see sites which have been in use throughout Portuguese royal times.
Reaching the area from Lisbon's Rossio train station only takes 40 minutes via train until you arrive at the Sintra Station where you can get around using the Tourist Bus 434 for all main attractions.
This delightful destination has become extremely popular within the region, so it's no wonder why it certainly deserves your visit!
Majestic palaces and castles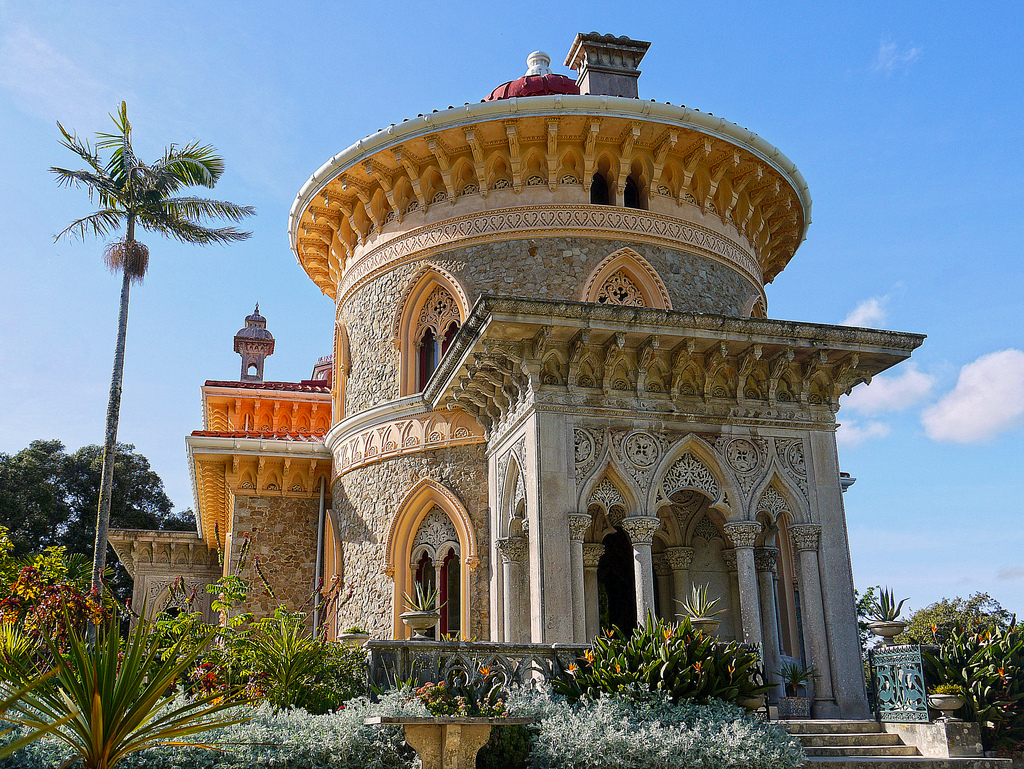 Sintra is an enchanting destination for visitors, captivating them with its beautiful palaces and castles. These remarkable structures are a testament to Portugal's grand history and culture.
Among the most notable landmarks in Sintra include Pena National Palace, Castle of the Moors, Quinta da Regaleira,Monserrate Palace and Sintra's National Palace. These architectural wonders offer a fascinating insight into Portuguese heritage at each unique site.
Pena National Palace and Parque de Pena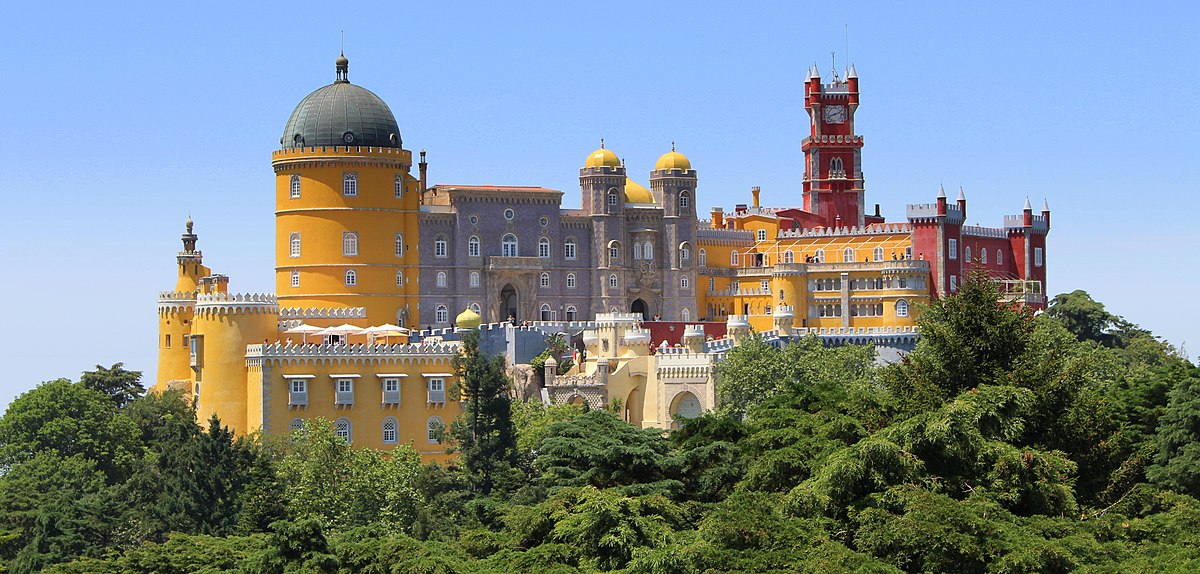 Pena National Palace, located atop a hill in Sintra, is characterized by its mixture of Romantic, Gothic and Arabic architectural designs. During my visit, I was fascinated by the vibrant colors of Pena National Palace - its yellow, pink, and terracotta facades shimmering in the Portuguese sunshine left an indelible impression.
The building was constructed on the foundations of an old monastery destroyed during the 1755 Lisbon earthquake by King Ferdinand II to serve as summer residence for Portugal's royal family. Its remarkable façade containing rich hues makes it a must-see destination when touring this area.
Around Pena palace stands Parque de Pena, established in the 19th century with varied flora from all around the globe, which provides stunning panoramic views. One can trek up Cruz Alta (high cross) amidst these lush gardens within park premises as well!
I vividly remember the exhilarating hike up to Cruz Alta in Parque de Pena; the views at the summit were nothing short of breathtaking
To have peace while admiring such beautiful landmarks made famous by the Portuguese monarchy, it would be sensible to plan your visits accordingly to avoid crowds. Planning outside peak times could make for an ideal visit experience.
Castle of the Moors
Perched atop a hill that overlooks the town of Sintra is the Castle of the Moors. The castle, which dates back to the 9th century, can be seen from Pena Palace, across its grounds, and even down into downtown. Its alluring position makes it an important stop on any visit or Sintra day trip itinerary.
This imposing fortress has some dazzling views with clear visibility up close and far out to sea too making it very hard for anyone visiting not go take this once in a lifetime opportunity to admire them!
Quinta da Regaleira
Quinta da Regaleira in Sintra is a must-see for its grand Gothic house and ornamental gardens, as well as the legendary Initiation Well.
The mysterious structure of this ancient waterway has been linked to secret rites performed by the Knights Templar.
Exploring these incredible features makes an exciting excursion during your visit to Sintra!
Monserrate Palace
Visitors to Sintra should make time for a trip to the Monserrate Palace, an exquisite example of artistry that has combined Indian and Arabic influences with Neo-Gothic elements. Surrounded by breathtaking gardens, this stunning palace is sure to leave you in awe at its eclectic beauty.
At Monserrate, visitors will find themselves amongst some of Portugal's best historical architecture on display, so it would be well worth making the visit if there's enough time.
Sintra National Palace
Visitors to Sintra can get a fascinating insight into the royal lifestyle of the Portuguese monarchy by taking in the sights and sounds at Palacio Nacional de Sintra, otherwise known as Sintra National Palace.
This white complex served for centuries as an exclusive retreat spot during the summer months and as a hunting lodge for Portugal's rulers.
The palace is famed not only for its awe-inspiring architecture, but also holds special features such as The Arms Room with Coat of Arms adorning it, Swan Room decorated exquisitely with ornate swan statues, Magpie's room sporting birds made from rare jewels depicting different mythologies along with Arab Hall that stores secrets waiting to be unlocked through exploration.
The swan statues in the Swan Room of Sintra National Palace were a sight to behold, their detailed craftsmanship reflecting the grandeur of Portugal's royal past.
One cannot miss visiting the chapel inside this glorious national landmark while being in town!
Scenic hiking
If you're an outdoor enthusiast, make sure to plan a day trip to Sintra where there are numerous hiking routes! Pack your walking shoes and explore the Santa Maria Trail or trek up Pena Palace for some spectacular views of castles as well as other sights in this enchanting region.
As part of your adventure, be sure not miss out on climbing Cruz Alta, which promises breathtaking vistas along with its wealth of natural beauty all around.
A visit to one of Europe's most captivating regions awaits if you lace up those boots and start navigating these amazing trails; it'll definitely become an unforgettable experience!
Captivating photography
The breathtaking beauty of Sintra offers an outstanding range of subjects for photography. Photographers, both amateur and expert alike, can easily snap Instagram-worthy shots at Pena Palace, the Moorish Castle as well as on its stunning beaches.
So don't forget to take your camera along when visiting this special place! With a little bit of luck, plus skill from experienced professionals, spectacular captures are guaranteed in Sintra.
Rich history and culture
Sintra is an ideal place for those curious about Portugal's past, as its culture and history are quite remarkable.
It has preserved castles and palaces that show the unique story of all the rulers who have made Sintra their home over many centuries.
To understand better these structures' architecture and get a closer look at this destination's impressive landmarks consider taking a guided tour available in town.
Allowing visitors to learn more details about this fascinating location through some guidance is sure to be an unforgettable experience!
Delicious pastries
When visiting Sintra, you must sample the city's traditional Quijada pastry. This sweet delicacy is sure to satisfy any craving for something sugary.
Make it a point to check out Casa Piriquita, widely recognized as having the best Quijadas in town! Trying the traditional Quijada pastry at Casa Piriquita was a gastronomic delight - a sweet, creamy treat that was the perfect end to a day of exploring.
Pristine beaches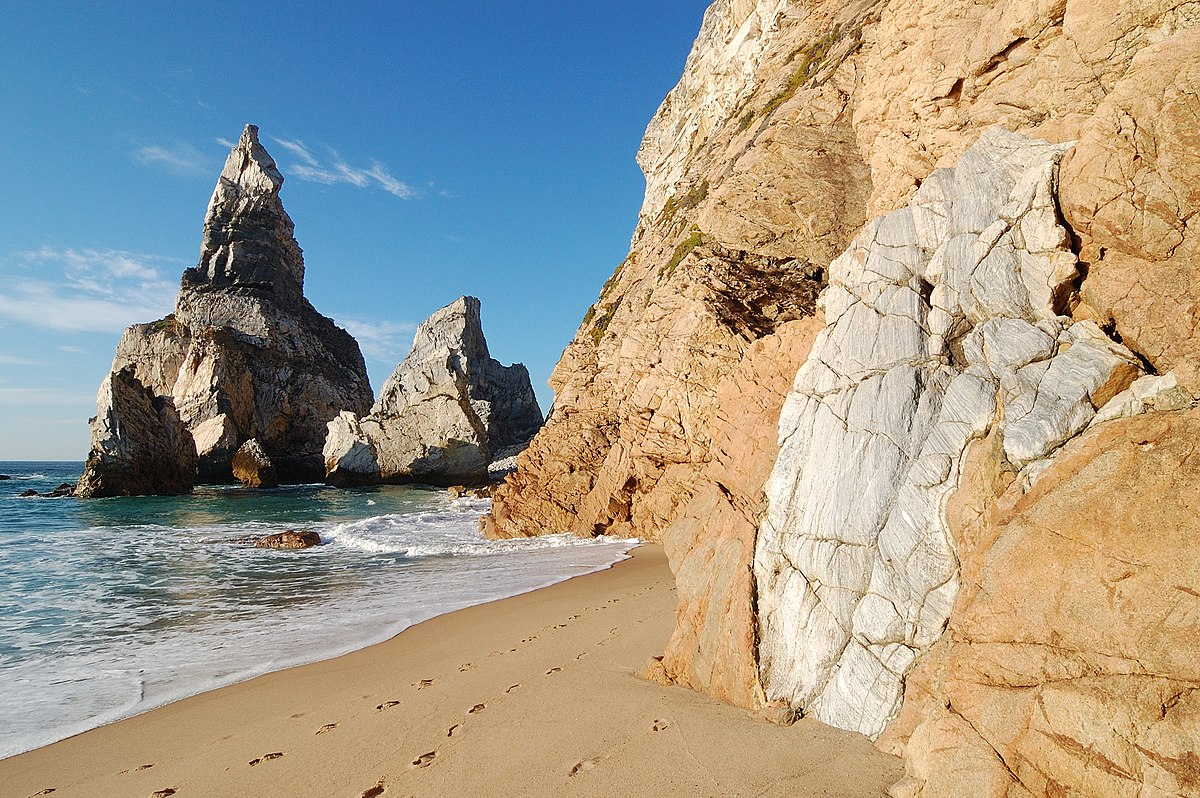 If you need a break from visiting the palaces and castles of Sintra, take a short trip to one of its beautiful beaches. Praia Grande, Ursa Beach or Macas are some great choices that provide gorgeous golden sands with crystal-clear waters facing the Atlantic Ocean.
Don't forget your swimsuit and sunscreen. It'll be an ideal chance for you to have fun splashing in these alluring waters during your exploration!
Easy-to-access location
The lovely town of Sintra, with its abundance of main attractions and natural beauty, is located conveniently for those looking to make it a day trip from Lisbon.
A 40-minute train ride departing from the Rossio station in Lisbon will take travelers directly to Sintra's train station, making for an effortless journey. Once there, walking or riding on the 434 tourist bus are great ways to explore what this wonderland has to offer!
Don't let convenience be your excuse not to visit such a magical place as Sintra – hop onto that train today!
Incredible attractions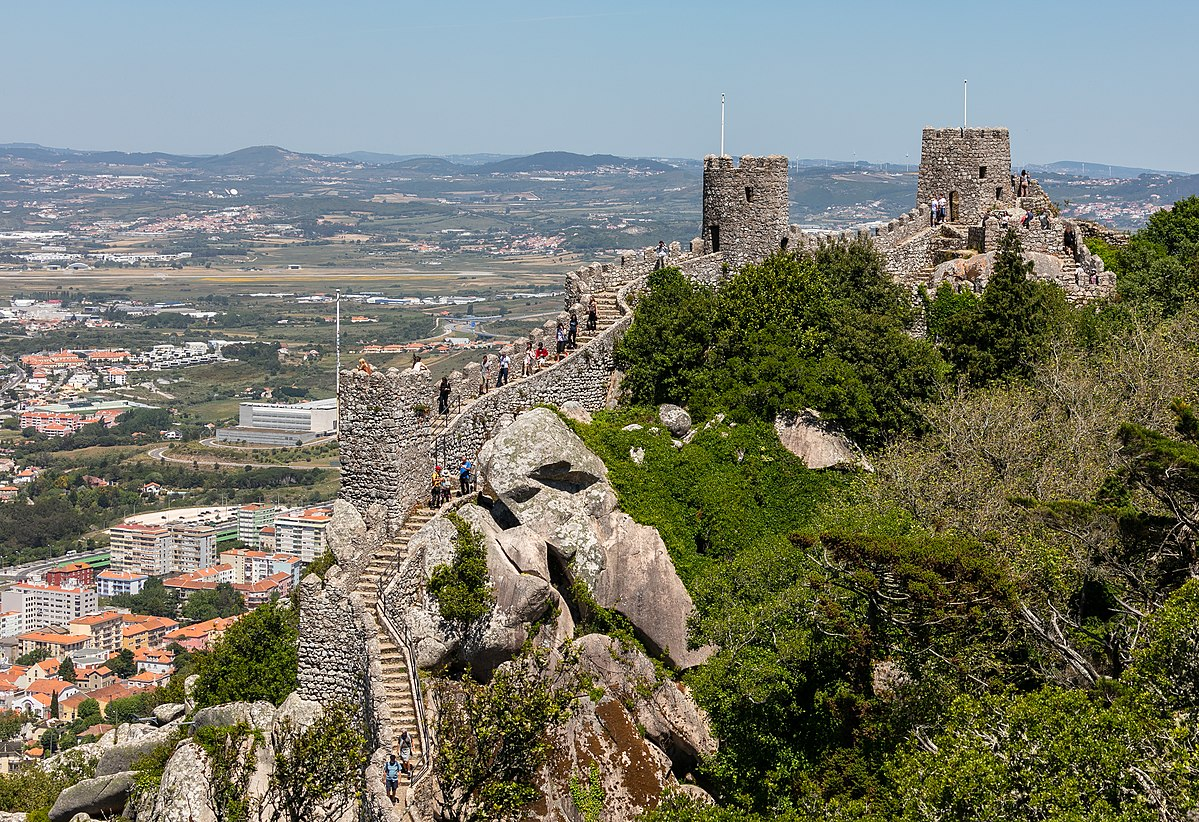 The incredible sights of Sintra don't end at its famous palaces and castles, as there are two other notable attractions that should also be visited if possible.
These include the Initiation Well located on Quinta da Regaleira estate and the Chalet of the Countess of Edla.
This mysterious well can be found within this historic grounds, boasting a beautiful atmosphere where visitors can wander around to appreciate all it has to offer. So why not make some extra time in your visit schedule for these majestic wonders?
Initiation Well
The Initiation Well, situated on the grounds of Quinta da Regaleira, is an enigmatic site featuring a coiled staircase that leads 27 meters into the ground.
Believed to be used in initiation ceremonies with Knights Templar connotations, it adds a hint of mystery and allure to any trip one takes through Sintra. An absolute must-see for those who are enamored by mysterious places!
Chalet of the Countess of Edla
If you have time, consider adding a trip to the Chalet of the Countess of Edla on your Sintra journey. This 19th-century Alpine chateau was built by King Ferdinand II and his spouse Elise Hensler, who eventually took up title as the Countess of Edla after they tied the knot.
I remember being mesmerized by the villa's location in Portugal's Sintra Mountains. The eclectic mix of Gothic, Moorish and Renaissance architectural motifs are truly worth exploring, as I discovered.
Verdict - is Sintra worth visiting?
Sintra is a place to behold and should be at the top of your must-visit list. Not only will you have plenty of opportunities for exploration, but its incredible palaces, castles and lush nature make it worth seeing in person.
To ensure that you get the most out of your trip, though, it's important to take certain steps ahead of time so as not to encounter too many people or miss some essential sights.
With proper preparation beforehand, travelers can guarantee themselves an experience they won't soon forget when visiting Sintra!
Why you might want to skip Sintra
Sintra offers a magical ambience and extraordinary sites that draw people in, but it might not be the best fit for all visitors. The following paragraphs will outline why some choose to exclude this destination from their travels.
Primarily, its relatively small size can make maneuvering around Sintra challenging. Tourists who prefer quiet retreats may find solace here instead of more populated areas.
Overcrowded destination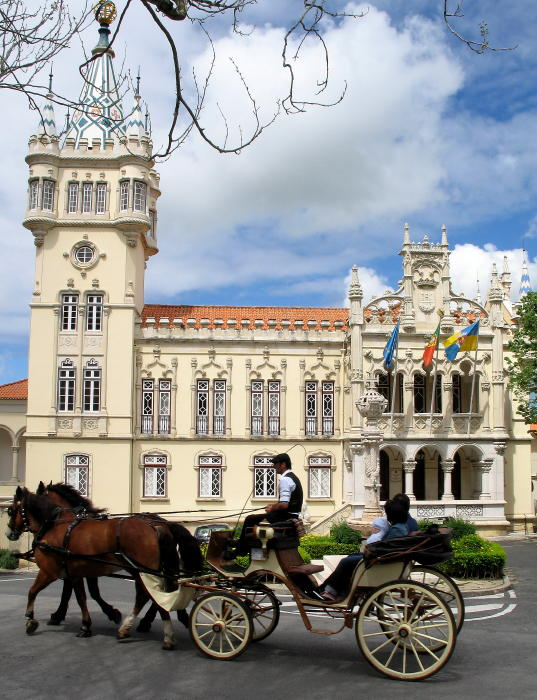 During my summertime visit, and especially on weekends, I noticed Sintra can become overrun with tourists. This can make it hard to take in the attractions or appreciate its natural beauty.
For a more peaceful experience, visiting at quieter times is suggested instead of going during peak seasons. There are plenty of other destinations that could provide an equally enjoyable vacation!
Expensive attractions
Visiting the various castles and palaces in Sintra can be quite costly, especially for travelers who are trying to keep a tight budget. Accordingly, it is necessary to plan your expenditure properly while also pinpointing which places you want to visit first.
Alternatively, if cost-saving is important, then one might opt instead for different destinations that offer related experiences at cheaper prices.
Tips to travel to Sintra
Here are some tips to help you fully take in Sintra
Plan ahead and come early

Take the train for convenience's sake

Prepare snacks or bring some water with you

Wear comfortable footwear and layered clothes so that you're prepared for any kind of weather conditions that present themselves on your visit day.
With these tips in mind, your time here will be pleasant instead of stressful.
Your itinerary should also be mapped out beforehand. This way there won't be any guesswork when exploring Sintra!
Get there early in the morning
A visit to Sintra can be much more pleasant and rewarding if you arrive before the crowds. Beat the queues by arriving early in order to make full use of your day.
Start off with a tour of Pena Palace or another top attraction, so that you have time left for exploration of this beguiling town. By coming at an earlier hour, you'll get plenty of opportunity to discover all that is on offer around Sintra.
Take the train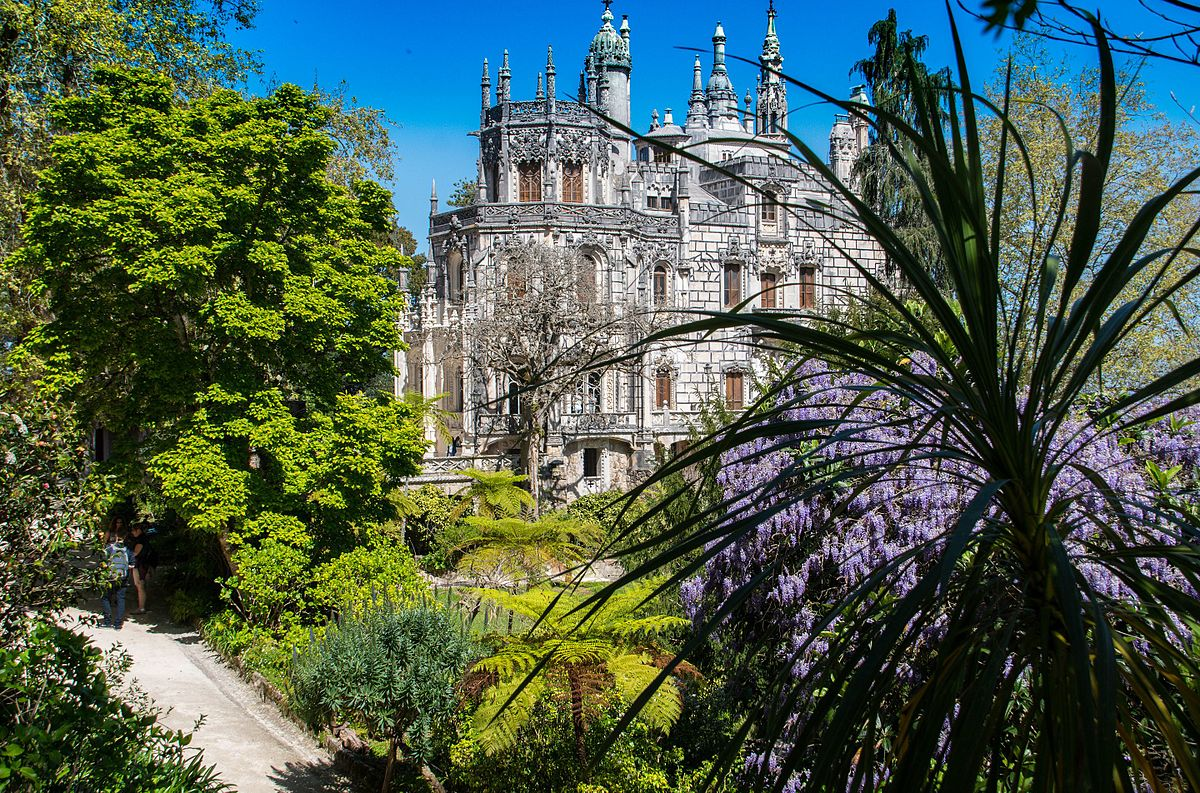 Travelling by train from Lisbon to Sintra is a very convenient and budget-friendly option. In only 40 minutes, you can reach this wonderful destination which offers attractions such as the Moorish Castle of Sintra Town, brimming with plenty of history and culture for visitors to discover.
Right from the Sintra train station, the beauty that surrounds this small but powerful town will make your visit unforgettable!
Pack food and water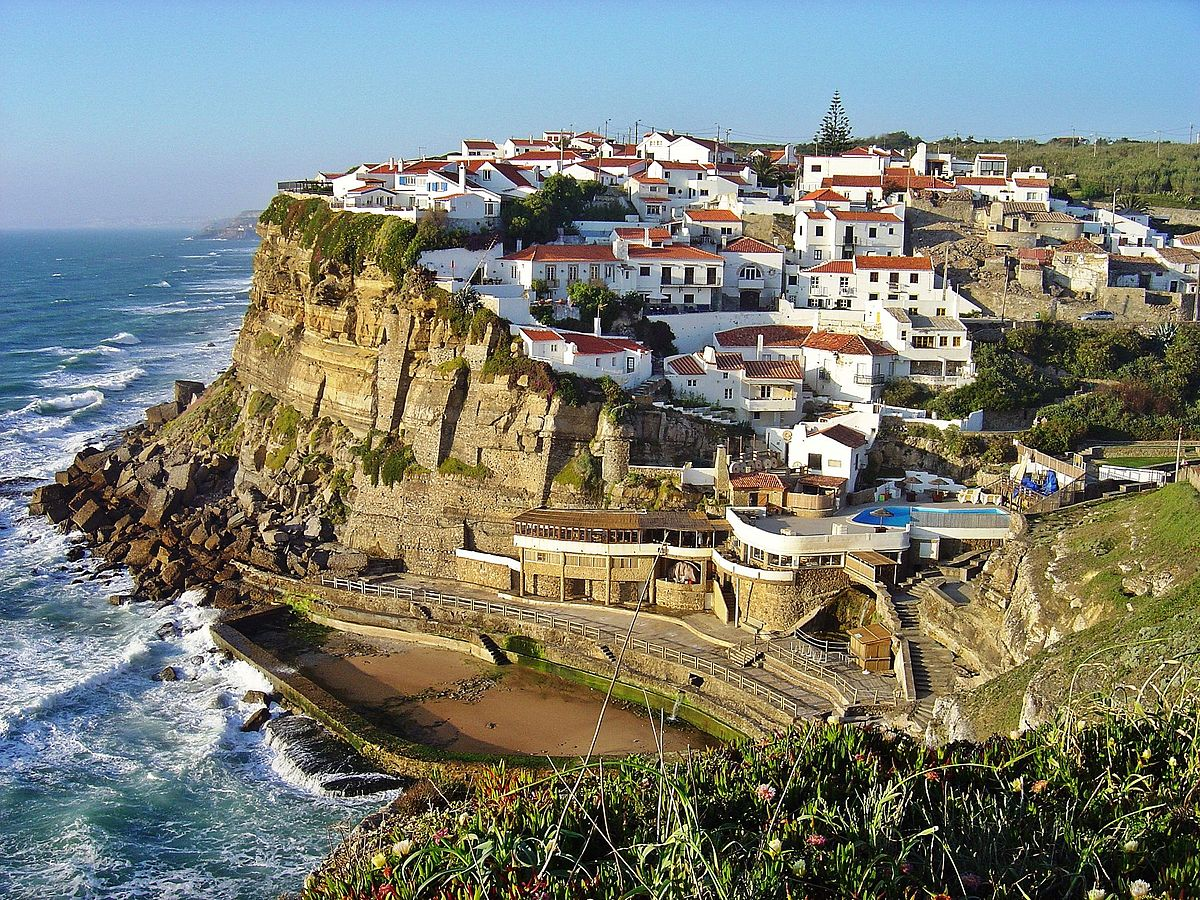 It is beneficial to pack snacks and drinks ahead of time when visiting Sintra. This way you can avoid paying too much for overpriced food options in the area as well as having something to munch on while exploring all the wonderful palaces and castles.
Bringing a picnic lunch along with refillable water bottles will help save money whilst providing sustenance throughout your journey.
Properly planning out what snacks and hydration are needed should not be overlooked. This could mean that extra energy boost or dose of refreshment required during sightseeing!
Wear comfortable shoes
Exploring Sintra's cobbled streets requires comfortable shoes. To remain snug and avoid any accidents, sneakers or tough sandals are advised when strolling around this bewitching destination.
Wear layered clothing
When visiting Sintra, it is important to be prepared for the variable weather conditions by dressing in multiple layers of clothing.
To make sure you are comfortable while outdoors, bring a lightweight coat and a scarf with you. This will provide an extra layer if the temperature becomes colder than expected.
Layering your wardrobe items allows adaptability so that regardless of changes in climate during your visit, you can remain warm and cozy throughout the day!
Plan in advance
Prioritizing the attractions you want to visit in Sintra is best done by researching and planning your itinerary ahead of time. To have a hassle-free excursion, familiarize yourself with the opening hours, entrance fees, and transportation options for Sintra before going on the trip.
Make sure you study up about the area's past as well as its culture so that you can maximize your experience there. All this knowledge will make it easier for you to get around when exploring what Sintra has to offer.
Summary
Sintra is a destination that truly deserves to be explored, being filled with amazing palaces and castles as well as unparalleled natural landscapes.
Its lengthy history along with its arresting architecture and inviting atmosphere makes it absolutely worth the journey. With some planning ahead of time, visitors will assuredly have an extraordinary experience discovering this stunning place. So make sure you use this helpful advice while visiting Sintra!
Frequently Asked Questions
How much time do you need in Sintra?
You need at least two days in Sintra, and three days is ideal.
Visiting Sintra is an absolute must for anyone looking to explore the city's beautiful 19th-century architecture, romantic villas and estates, majestic palaces and castles, as well as its colorful gardens.
Although two days are enough time to get a great experience of this remarkable destination, if you only have one day, don't be disheartened! Nonetheless, take your opportunity.
No matter how much or little time you may have here, there are still plenty of wonderful sights and experiences that can make it memorable.
Don't miss out on what Sintra has to offer in such a short period: from its stunning natural beauty to unique culture – making sure you take full advantage during any visit lasting even just hours would certainly do it justice. You can check out this extensive guide on how many days to spend in Sintra.
What is so special about Sintra?
Sintra is a captivating destination in Portugal's Lisbon district, renowned for its castles and picturesque landscapes.
Amongst the verdant pine forests are whimsical palaces and extravagant villas, as well as ruins of an ancient Moorish castle that dates back to the 10th century!
It has gained popularity over time with it having received the UNESCO World Heritage Status due to its romantic architectural works from the 19th century.
Is Sintra worth a day trip from Lisbon?
Yes, Sintra is worth a day trip from Lisbon.
When I planned my visit to Lisbon, taking a day trip to Sintra was at the top of my list, and I would recommend the same to anyone. The UNESCO World Heritage Site boasts stunning 19th century Romanticist architecture and many royal castles and palaces that will surely leave lasting memories from its picturesque landscape.
Going for a day out in this area is one of the best experiences while travelling, as it allows visitors to take advantage of various excursions available during their time there.
You can also check out Cascais as a day trip from Lisbon. Here are all the reasons to visit Cascais.
What are the must-visit attractions in Sintra?
For a magical experience, come and explore Sintra! Located just outside of Lisbon in the Sintra Mountains region, this stunning town showcases some unique architecture that will be sure to captivate you.
Be awestruck by Pena Palace's grandeur, get lost within the mysterious castle walls of Moorish Castle and wander around Quinta da Regaleira's beautiful gardens, all sights not to miss when visiting!
How can I avoid crowds during my visit to Sintra?
To avoid crowds during your visit to Sintra, visit on a weekday or early in the morning.
If you want to avoid the hustle and bustle of tourists when visiting Sintra, it's best to visit on a weekday or early in the morning.
That way, you can still take in all its beauty without having to share that experience with huge crowds of people.
Scheduling your visit at these times will allow for an enjoyable atmosphere which highlights why this city is so special!