Yes, Cascais is worth visiting for its stunning coastal views, charming streets, rich cultural experiences and vibrant atmosphere.
Top places to visit in Cascais:
Old Town

Rua Amarela

Castro Guimarãres Museum

Cidadela de Cascais

Palácio Seixas

The beaches
Cascais, a stunning coastal town in Portugal, is ideal for those looking to combine history and culture with fun under the sun. Visitors to this picturesque area can enjoy day trips that include exploring its old-town charm as well as relaxing on beautiful beaches, making it worth every penny spent!
Whether you're simply planning an excursion or planning to stay longer, Cascais has something special waiting for all who venture into this lovely Portuguese gem by the sea.
Short Summary
Cascais, Portugal is a stunning seaside town with plenty of attractions for beach lovers and history buffs.

Enjoy the vibrant atmosphere of Rua Amarela, explore historic sites like Castro Guimarães Museum & Palácio Seixas, and take in the summer sun at one of its beautiful beaches!

With delicious seafood dishes, unique shopping experiences & accommodations to fit any budget, Cascais is worth visiting year round!
How is the weather in Cascais?
The weather in Cascais is pleasant all around the year with temperatures ranging from 15-30°C through the year.
Visiting Cascais is an amazing idea if you are looking for a beach trip, with lovely temperatures during all seasons. You can arrive at this charming town via a train ride from Lisbon and visit Cascais train station that offers breathtaking views of the Atlantic Ocean.
Besides experiencing these marvelous sights on your way there, once in Cascais you have access to its beautiful beaches: Praia da Rainha, Praia da Ribeira and Praia da Duquesa being some noteworthy options amongst them, which make it such a special destination when planning your next getaway!
History of Cascais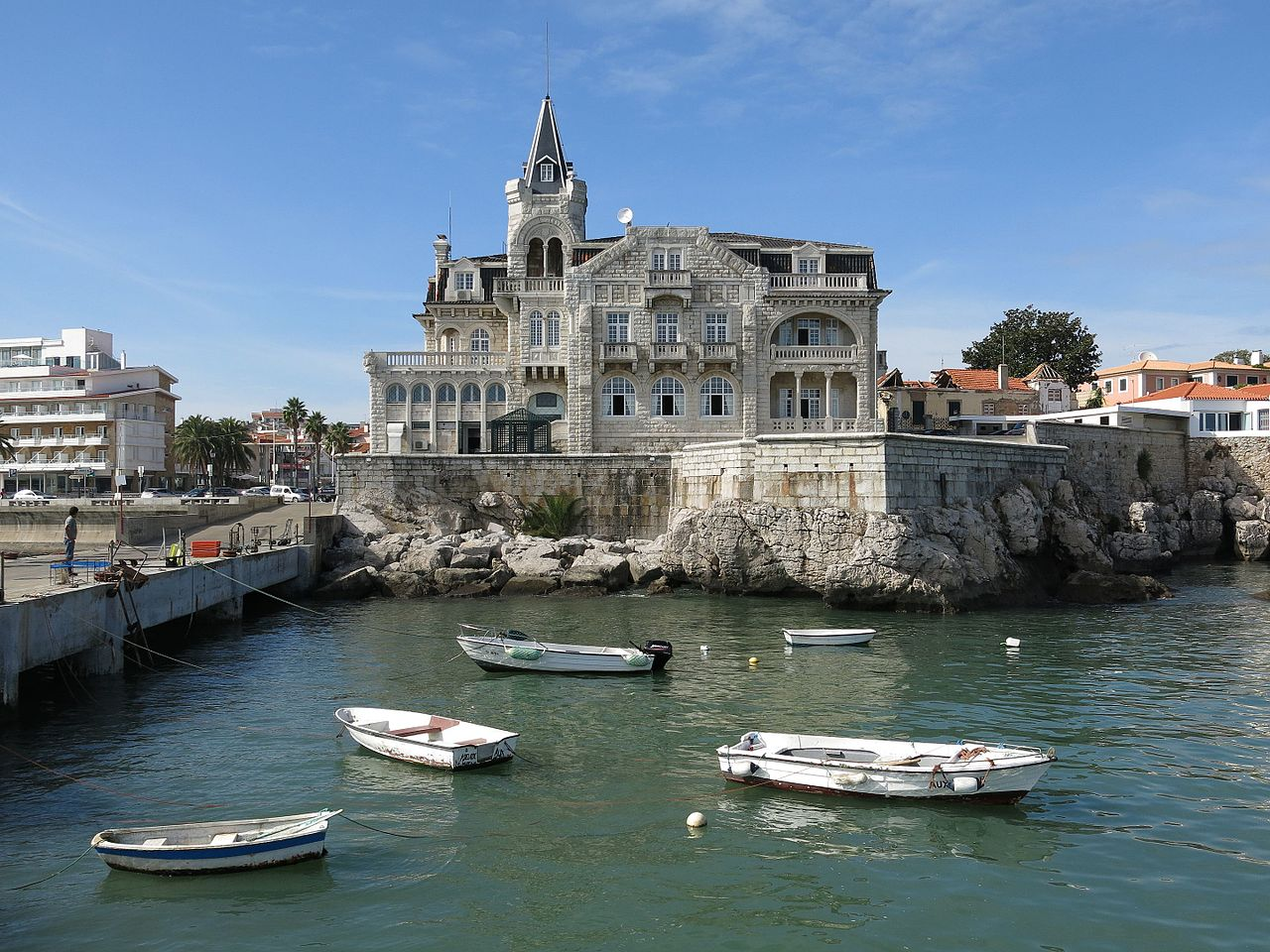 Image source: Wikipedia
Cascais, Portugal's alluring coastal town and fishing village, is renowned for its beauty and long-standing traditions.
Dating back to the 19th century, when it became a summer retreat of choice among European royalty, Cascais remains an attractive destination for day trips due to its picturesque beaches, old town atmosphere full of character and marina attractions.
It has earned itself the title 'Town of Kings & Fishermen' in recognition of these historical connections with Portuguese aristocracy mixed with deep maritime history.
Any visit here offers plenty of fun activities as well as uncovering fascinating stories about this unique part of Portugal's culture, making it an ideal spot to escape on holiday from everyday life!
Places to visit in Cascais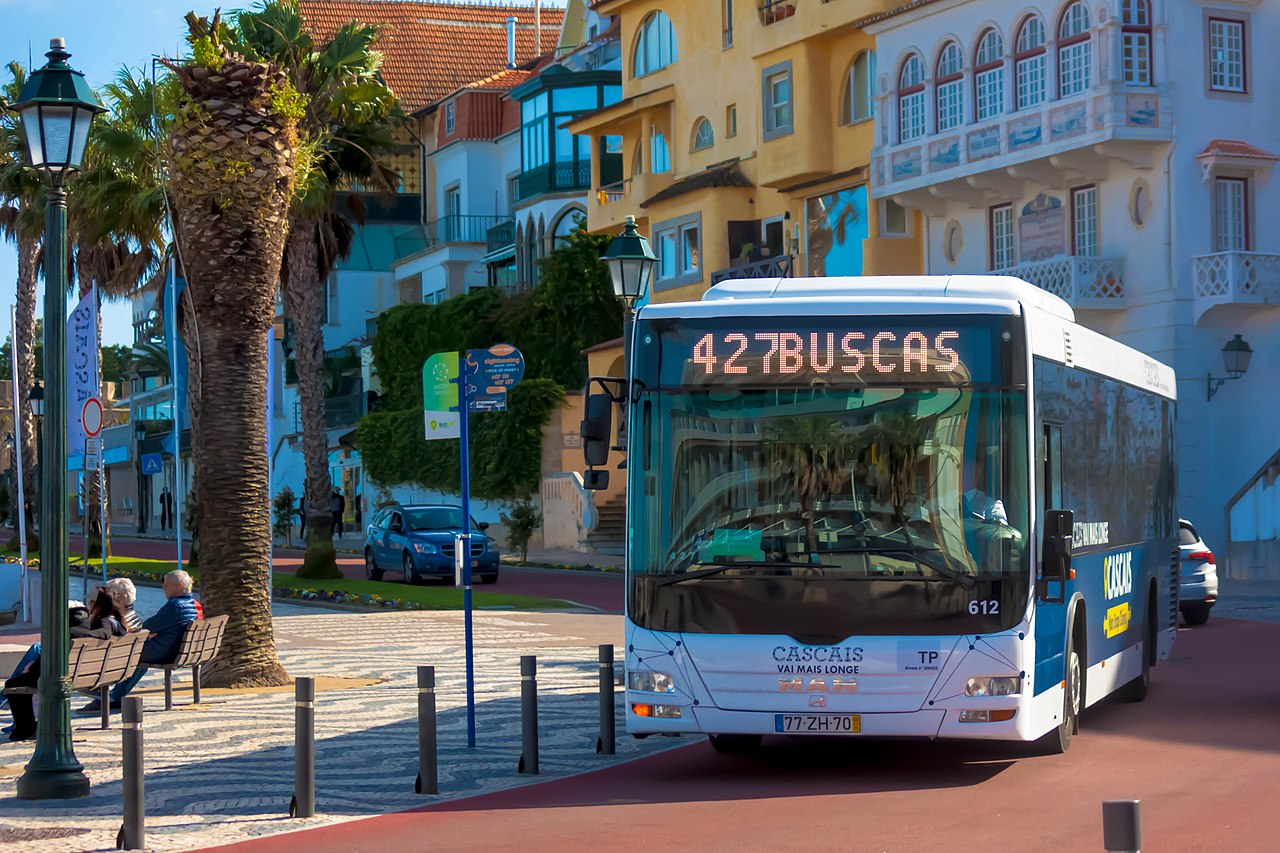 Image source: Wikipedia
For a day trip to an enchanting beachside town, Cascais should not be missed. It has something for everyone with attractions including art museums, tranquil parks and a vibrant food market among other things. Discover some of the best spots in Cascais so you don't miss out on any of its hidden gems!
The seaside city provides stunning coastal views alongside numerous cultural activities such as visiting historical buildings or exploring interactive exhibitions at various local galleries.
Visitors can also take part in recreational pursuits like enjoying peace within one of the many peaceful parks throughout the area or sampling new flavours from nearby stalls at regional markets – all while taking delightfully beautiful vistas away with them too!
Finally, after perusing through some shops along cobblestone streets, why not relax by soaking up sun rays near golden sanded shores?
Cascais is no doubt packed full of entertainment, discover it today for yourself!
The beaches
Cascais is a beautiful town with stunning beaches that offer unique experiences for visitors. One of these majestic places is the Praia da Rainha, a sheltered cove located near the center of town and ideal for those wanting some privacy.
Further down, you will find Praia de Ribeira – perfect for sharing fun times with family as its wide expanse allows plenty of space to play on its sandy shores.
The more adventurous may wish to try their luck at catching waves over in Guincho Beach, which has become famed amongst surfers around Atlantic Ocean countries including Cascais itself!
If soaking up rays isn't your thing, then worry not. Beach umbrellas & lounges are available alongside other activities such as paddle boarding or kayaking.
I tried paddle boarding during my visit to Cascais and it was indeed a thrilling experience. I also spent an afternoon kayaking, taking in the grandeur of the Atlantic from a whole different perspective.
All of these are set against an idyllic backdrop provided by picturesque sunsets out across the sea from one (or maybe even several!) of the great local beaches, making it easy to understand why they have remained so popular throughout history!
Old Town
Cascais' Old Town is a captivating area, boasting winding streets lined with colorful buildings and full of exciting activity.
From chic boutiques to art galleries, this district overflows with hidden gems perfect for souvenir hunting or enjoying local delicacies in one of its cozy cafes.
For those interested in history, the main shopping street - Rua Frederico Arouca - holds within it many architectural wonders representing Cascais' past as well as significant sites from days gone by.
Personally, strolling down Rua Frederico Arouca was like reading an open book on architecture, as every building had a story to tell. The vibrancy of the street, coupled with the deep-rooted history, created a blend that was as intriguing as it was captivating.
Rua Amarela
Cascais is home to the vibrant and popular street of Rua Amarela, with a wide range of great bars and restaurants at your fingertips.
No matter what type of experience you're seeking, whether it be savoring a scrumptious meal or just an evening spent admiring the local scene from afar - there's something for everyone here!
Don't miss out on trying some drinks served up at Cascais Jazz Club while catching live performances as well! So come join in this lively atmosphere that takes over along one of Portugal's most beloved streets-Rua Amarela.
Castro Guimarãres Museum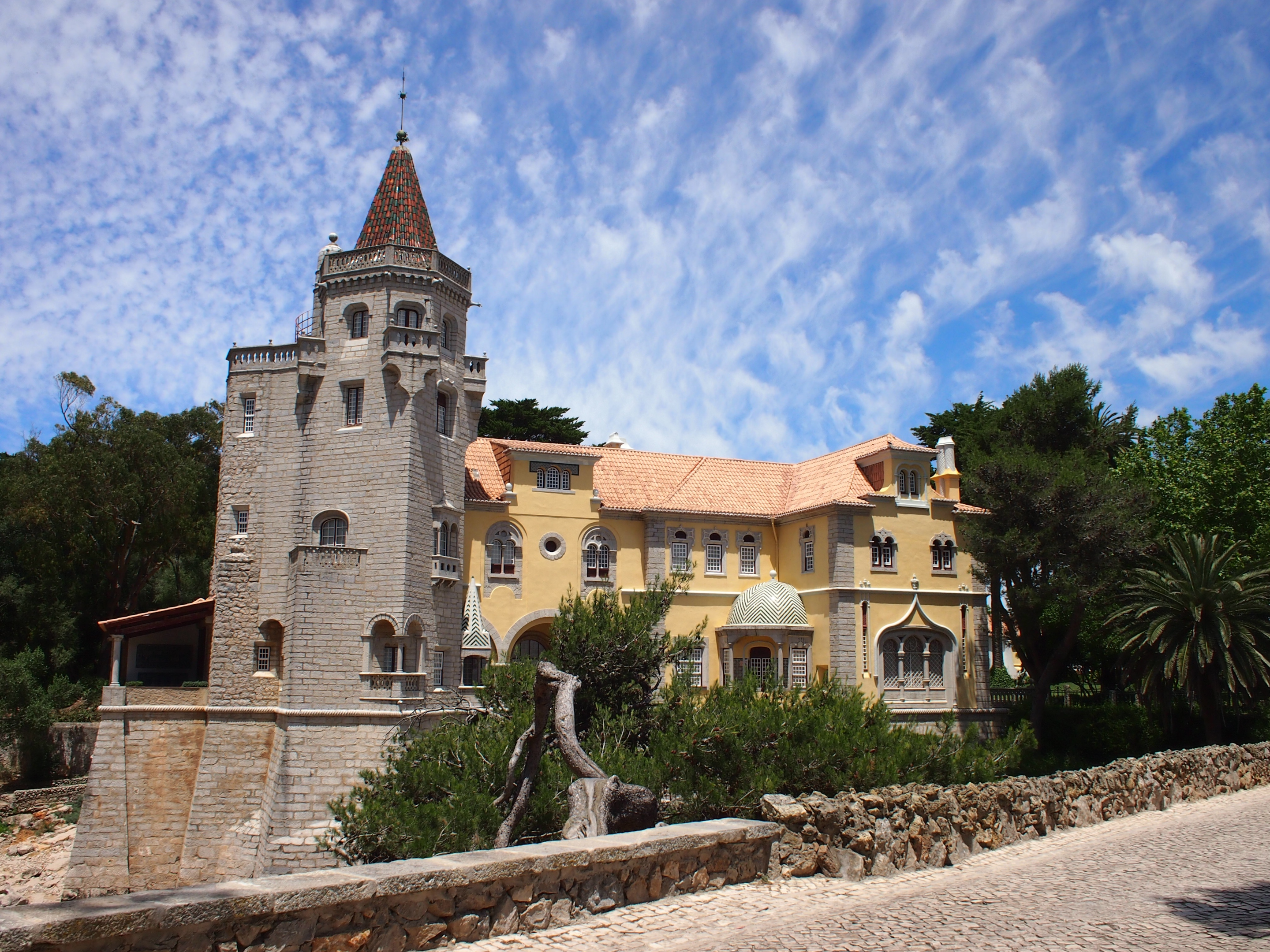 Located in the former Tower of S. Sebastio, Castro Guimares Museum offers a unique look into local history and art with its majestic castle-like structure.
I remember being mesmerized by the vast collection of art and historical artifacts at Castro Guimarães Museum. The castle itself is a work of art and the panoramic views of the city from the top were simply breathtaking.
With an impressive selection of paintings, old books, and a Gothic organ, this place is sure to fascinate any visitor interested in discovering Cascais's culture and heritage, whether there for business or pleasure.
If you're ever visiting town, make sure not to miss out on this opportunity that should be included in your must-visit list; see what treasures are hidden behind those grand walls!
Palácio Seixas
When you're in Cascais, be sure to take the time to appreciate Palácio Seixas, an architectural marvel of its own with a mix of different styles. The 19th-century palace used to be someone's home but is now utilized for events such as weddings. Allow yourself some moments amidst this splendid building and admire it up close!
Paredão de Cascais
If you are visiting Cascais, the Paredão de Cascais is a must-do. This scenic coastal walkway stretches for approximately three kilometers and links Cascais with Estoril.
While taking this leisurely stroll or jog along the paved route, visitors can take in stunning views of the Atlantic Ocean as well as sights like Praia da Conceição, Boca do Inferno and Santa Marta Lighthouse – all located near Sintra Cascais Natural Park, giving it an interesting mix of natural landscapes and coastline scenery.
Thanks to its convenient location, there's no excuse not to enjoy this beautiful pathway that offers breathtaking panoramas!
Cidadela de Cascais
Located close to the harbor is Cidadela de Cascais, a 15th-century fortress with vibrant murals and artworks.
Take in the magnificent views of the ocean from its walls as you meander through this stunning piece of history that has been transformed into an active arts district. It's proof that Cascais is home to both interesting historical monuments and a lively artistic scene.
Fortress Nossa Senhora da Luz de Cascais
Take in the breathtaking views of Cascais and explore its fascinating past at Fortress Nossa Senhora da Luz de Cascais, an old fort from the 17th century. This museum offers exhibits related to local history as well as weapons displays for you to enjoy.
For those looking for a unique accommodation experience steeped in antiquity, there are rooms and suites available inside this awe-inspiring fortress.
Santa Maria House Museum
This lovely 19th-century stately home, overlooking the coast and boasting an eclectic architectural style, was once owned by a wealthy Irish aristocrat called George O'Neil. Now known as The Santa Maria House Museum, it pays homage to its fascinating history with artworks and artifacts for visitors to admire.
You can explore this interesting museum which gives you insight into both the property itself and all that surrounds it, immersing yourself in tales of centuries past from within these walls!
Parque Marechal Carmona
Parque Marechal Carmona in Cascais is a tranquil getaway with lush greenery, a picturesque pond and various types of birds. Visitors can take the time to explore its winding paths or bask in the sun while picnicking on grassy areas by the lake's edge watching turtles and ducks swim peacefully around them.
It is an ideal spot for those who want to escape from daily life's hustle as it offers peace, serenity and quiet away from the bustling streets of Cascais.
Casa das Histórias Paula Rego
The Casa das Histórias Paula Rego, located in Cascais, Portugal, is a museum devoted to the work of renowned Portuguese artist, Paula Rego.
It pays tribute to her incredible art and provides visitors with an opportunity to explore paintings, drawings, prints, sculptures and installations created by this exceptional talent.
Each piece demonstrates why she has become such a beloved figure within the world of art – viewers can appreciate her captivating style through these works firsthand.
It's no surprise that The Casa das Histórias Paula Rego is highly recommended for those who are passionate about visual arts!
This site serves as homage to one remarkable woman's creations so you have every reason not miss out on exploring its collection. It will be well worth your time if you take advantage of visiting this magnificent establishment!
No matter what kind of artwork fascinates you most, there will surely be something special waiting at The Casa das Histórias Paula Rego.
If experiencing amazing pieces from distinctive artists while discovering all their immense talents sounds appealing then make sure put into consideration making a trip here when planning next journey around city lush.
Avenida Rei Humberto II de Itália
Avenida Rei Humberto II de Itália is the perfect route for anyone looking to explore Cascais' breathtaking coast.
I remember riding a bicycle along this beautiful road. The sweet scent of the ocean filled the air and the picturesque coastline looked like a beautiful painting. This is an experience I would recommend to anyone visiting Cascais.
Whether you decide to take a leisurely stroll or go for an energizing bike ride, this stunning coastal road will provide plenty of sights and experiences on your journey along it.
Lined with eateries, shops, and other stores, Avenida Rei Humberto II de Itália offers visitors unforgettable moments during their visit to Cascais!
Boca do Inferno
If you're visiting Cascais, be sure to stop at the Boca do Inferno! This geological marvel is a spectacular sight with impressive waves crashing against its cliff walls.
Taking photos of this unique area and capturing its captivating beauty makes for an unforgettable experience.
The power of nature can definitely be seen here. Come witness it firsthand by admiring the scenery from afar or, if feeling adventurous, up close! Don't miss out on your chance to explore one of nature's masterpieces at Boca do Inferno.
Casa da Guia
Casa da Guia, located in Cascais, is a beautiful mansion which has been transformed into an exciting shopping and dining hub with spectacular views of the ocean.
A variety of boutiques offering high-end fashion items as well as unique products are available to explore. Or visitors can stop by one of the many cafes or restaurants at this site for meals.
This destination is a must when visiting Cascais due to its incredible coastal location and wide range of different shops & eateries that it offers.
Farol da Guia and Farol do Cabo Raso
Those who are fascinated by maritime history, or just wish to appreciate the captivating scenery of Cascais, should definitely pay a visit to Farol da Guia and Cabo Raso lighthouses. From these historic structures, you can revel in an unbeatable view of both land and sea.
Not only will your sightseeing be rewarded with breathtaking vistas, but it's also a chance for learning more about their significance as two remarkable pieces of architecture from Portugal's past!
Forte de São Jorge de Oitavos
When in Cascais, a visit to Forte de São Jorge de Oitavos is an absolute must for those interested in history or simply curious about unique attractions. Explore the area and learn all its stories while taking in panoramic views of the lovely coast. The fortress also houses a museum featuring fascinating exhibitions worth exploring as well!
Experience its magic first-hand with stunning scenery that will definitely remain etched into your memory forever. So don't forget this special place when visiting beautiful Cascais!
Guincho beach & Fort of Guincho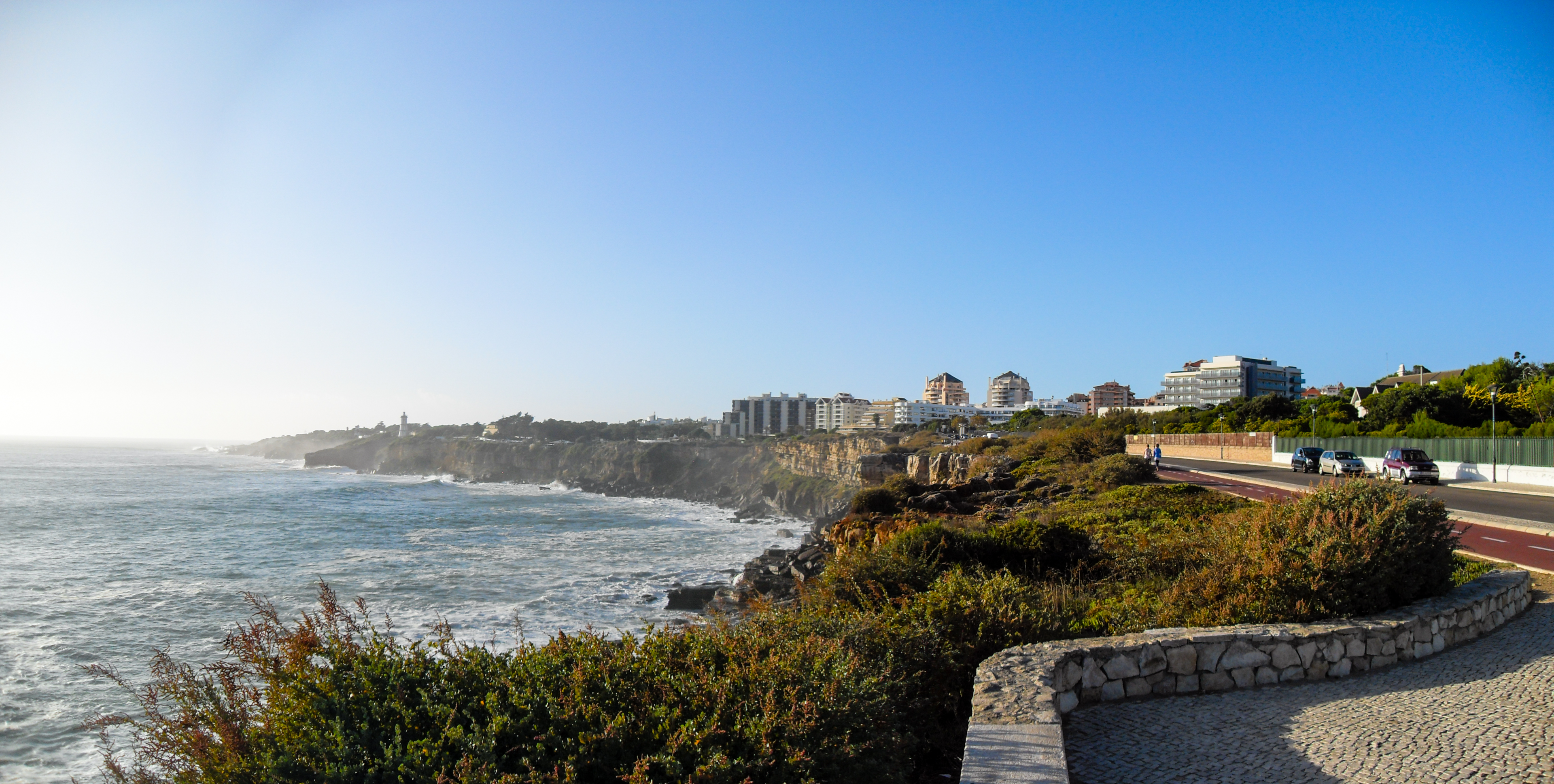 Guincho Beach is a great destination for surfers of all skill levels. It offers lessons and rental gear, so novices can give it a try or experienced riders can hone their skills out on the waves.
After hitting up this popular beach spot to catch some waves, visitors should take time to explore Fort of Guincho, its history provides interesting insight while also offering incredible views from atop the coastal cliffs nearby!
Mirador Casa de Santa María
For those looking to witness the stunning Cascais coastline, Mirador Casa de Santa Maria is a must-see destination. Enjoy an unforgettable view of both the ocean and historic Casa de Santa Maria. Be sure to take some photos so that you can remember this picturesque spot forever!
During my visit, I spent an entire afternoon at Mirador Casa de Santa Maria, lost in the mesmerizing views of the Cascais coastline. The beauty of the sunset here is unparalleled.
Take a moment out of your day and gaze upon this breathtaking scenery in all its glory. Don't forget your camera!
Santa María Lighthouse Museum
The Santa Maria Lighthouse Museum in Cascais provides a great insight into the town's past and its maritime culture. Discover exhibits that display how lighthouses served as important aids to navigation throughout history.
With its informative collection of artifacts, along with an outstanding location by the coast, this museum is definitely worth visiting for those keen on learning more about what makes Cascais special!
Things to do in Cascais
Rock climbing
Cascais offers rock climbing enthusiasts the chance to take part in an exhilarating outdoor activity. My personal encounter with rock climbing in Cascais was challenging yet rewarding. I still recall the adrenaline rush I felt as I reached the top and the stunning panoramic view that awaited me.
The stunning limestone cliffs by the sea serve as a perfect backdrop for scaling and those who are new to this adventure sport can easily find experienced guides there.
With its unique surroundings, Cascais is without doubt one of the best destinations for climbing activities regardless of whether you're just starting out or already advanced in your skills.
This once-in-a-lifetime experience guarantees unforgettable moments - so don't miss it!
Surfing
The coastal town of Cascais is renowned for its stunning beaches, friendly locals and relaxing atmosphere. It's no wonder why this destination attracts surfers from around the globe.
It provides lessons and gear hire suitable for all levels, so grab your board to feel the thrill that surfing these waters can bring! Whatever experience you have with surfing, Cascais' beautiful beaches offer a chance to make lasting memories at one amazing location.
Shopping
When you come to Cascais, it is a great destination for some retail therapy, offering an extensive selection of stores and outlets.
Stroll through the beautiful Old Town boutiques or visit the Mercado da Vila for fresh produce from the area. With everything on offer in this town, ranging from local businesses to international labels, there's something here that will cater to every taste and budget!
Mercado da Vila
The Mercado da Vila in Cascais is a bustling market with plenty to offer.
Take in the vibrant stalls and explore unique handmade crafts, local delicacies and souvenirs. Taste delectable regional treats while browsing through diverse products available here - it's an ideal destination for shoppers looking for something special!
I particularly enjoyed sampling the local delicacies at the Mercado da Vila. The fresh cheese and olives were incredibly tasty - a must-try for foodies!
Not only that, but every year various events are organised throughout this marketplace, giving visitors more reason to visit again and enjoy themselves. So, whether you're after fresh produce or delightful experiences, Mercado da Vila has got your needs covered.
Verdict - Is Cascais worth visiting?
In short, Cascais is definitely worth a visit for its attractive beaches, captivating history and plethora of sights. Whether you're visiting just for the day or staying longer in town, this location has something special to offer everyone regardless of their budget.
From its old-fashioned downtown area to an alluring shoreline that sparkles with beauty, there's no end to what attractions await! So why not start planning your trip today?
What to eat in Cascais?
In Cascais, indulge in fresh seafood like grilled sardines or seafood rice, try pastéis de nata (custard tarts), and explore local markets for authentic Portuguese delights.
Cascais is a gorgeous coastal town renowned for its delicious seafood, with numerous restaurants offering fresh catches and exquisite Portuguese dishes as well as international cuisine.
Diners from all around the world come to this charming place in search of mouthwatering delicacies, an experience not to be missed! Exploring Cascais' local culinary scene will make you discover unique flavors that only this particular town can provide.
Where to stay in Cascais?
In Cascais, you should consider staying near Cascais' historic center or along the coast to enjoy easy access to beaches and attractions. Top options include boutique hotels, resorts, and vacation rentals.
Cascais has an array of accommodations for all types, from luxury hotels and charming guesthouses to beachfront resorts with plenty of amenities or a budget-friendly hostel in the quaint Old Town.
A Cascais day trip is ideal for visitors wishing to explore this vibrant town as it offers something special whatever their style may be, including an unmissable visit to the scenic Cascais Marina!
With such a selection available, you're certain to find your dream place after spending time discovering all that there is in gorgeous Cascais.
Reasons to skip Cascais
Visitors may choose to stay away from Cascais during peak season, as the destination can become quite busy with people coming for its beaches and attractions. Some could find expenses such as accommodation or dining to be higher than other places in Portugal.
If you're prepared for a little extra expenditure (plus bearable levels of bustle), this lovely town still makes an enchanting getaway boasting plenty of enjoyable things to do!
It's crowded and expensive
If you're looking to experience the beauty of Cascais, a coastal town located in Portugal, it is best to avoid visiting during peak season as large crowds can make enjoying its beaches and attractions difficult. It may also be hard finding affordable lodging or dining options at that time.
If your travel plans aren't restricted by this timeframe or are open enough for discovery beyond popular areas around the town's center then there will still be many great opportunities awaiting you when exploring this charming destination!
Frequently Asked Questions
How long should you spend in Cascais?
You should spend one to two days for an unforgettable Cascais experience. This time will let you take in the picturesque old town as well as enjoy a day at the beach!
The centre of historic interest has plenty to keep your attention - from the remnants of a castle and its cobbled alleyways, there are various eateries offering delicious cuisine. You can also relax in this beautiful coastal region with some sunbathing by the sea's edge.
Which is better Sintra or Cascais?
Sintra is the ideal destination if you have only one day to explore, as it has more attractions than Cascais does. Thus, a day trip there would be the perfect plan for this period of time. Check out this guide on the many reasons to visit Sintra before you go.
On the other hand, however, Cascais can provide all that's needed for an enjoyable holiday and might just be what your vacation needs!
Should we stay in Lisbon or Cascais?
If you're looking for a place with a more laidback atmosphere, Cascais is the perfect spot. It's only a short train ride away from Lisbon, where you can explore its sites and enjoy its nightlife.
Also, if your main point is staying close to the beach, Cascais is a delightful place to spend time. If you are staying in Lisbon, though, do make a day trip to Cascais if possible. If you're unsure about it's worth the trip, here's a guide answering 'Is Lisbon worth visiting' to help you make the decision.
Is there much to do in Cascais Portugal?
Cascais, with its alluring Old Centre and outdoor cafes, is the perfect place to spend a day out. Admire the magnificence of buildings in town or take pleasure from local stores and seafood eateries!
I loved spending time at the outdoor cafes, savoring Portuguese coffee while people-watching. The ambiance was captivating, and I found myself losing track of time.
For an exquisite experience, go for a stroll along the coast line and appreciate marvellous sights of the Atlantic Ocean. Revel in Cascais' energetic atmosphere while lying on beautiful beaches, soaking up some sun rays - that's something no one should ever miss when visiting this lively town!