Yes, Porto is worth visiting for its old world charm and for being the home of port wine.
5 top places to visit in Porto:
Eiffel tower-esque bridges

Sao Bento station

Clerigos Tower

Lello Bookstore

Casa de Rebeira Neighborhood
These experiences make Porto a vibrant and unique destination you must visit.
My experience in Porto—totally worth visiting!
So, you're asking yourself "Is Porto worth visiting?" Well, let me tell you, having dipped my toes into its charming cobblestone streets, the answer is a resounding "Yes!" This isn't your run-of-the-mill European city. Porto is a rich tapestry of vibrant colors, tantalizing flavors, and enchanting stories waiting to be discovered.
I found myself captivated by its 14th-century architecture, with over a thousand historic buildings such as the awe-inspiring Lello Bookstore and the majestic Clerigos Tower. And the food? Oh! Savoring Porto's iconic Francesinha sandwich is an experience in itself.
Be assured, visiting Porto is like opening a treasure chest - every corner you turn, you'll find at least a dozen surprises that make your trip worthwhile. From sipping on the world-renowned Port wine at the Gaia riverside to the stunning views from the Dom Luís I Bridge, Porto is a city that will leave you craving for more.
Not convinced? In the below sections I've elaborated on the numerous reasons on why you shouldn't skip the city.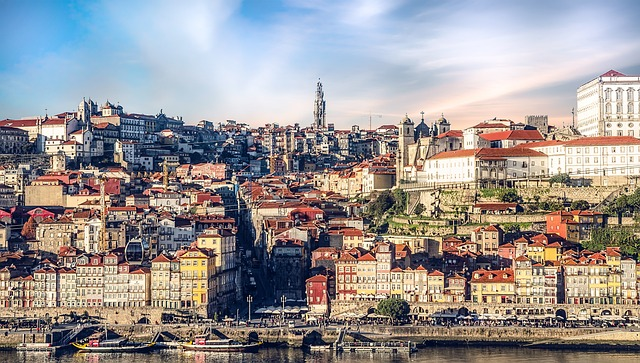 Who will like Porto most?
"Is Porto worth visiting for everyone?" you ask. Absolutely! But let me break down who I think will enjoy it the most:
Foodies: If you love to eat (like me!), Porto is your paradise. The city boasts over 20 Michelin-starred restaurants! And it's not just about the fancy places. Stalls in Bolhao Market offer pastries like Pastel de Nata that are heaven in every bite.

History Buffs: Porto is a UNESCO World Heritage site. With centuries-old historic buildings and monuments like the Palacio da Bolsa, and the grand Sao Bento train station, history whispers from every corner.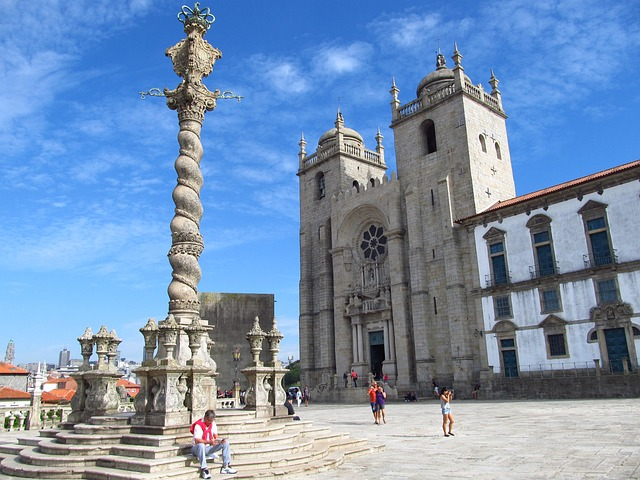 Nature Lovers: Porto's not just about buildings and food. Try strolling in the Crystal Palace Gardens or along the Douro River. Both offer gorgeous, calming views.

Wine Connoisseurs: I've visited over 50 cities, and I can say, Porto's wine scene is unmatched. Tasting Porto makes of wine, straight from the city's port wine cellars, is a must!
What is Porto famous for?
Ah, Porto! This city is famous for so many things, it's hard to know where to start. But let's give it a go.
Port Wine: First up, how could we ignore the city's namesake, Port Wine? The unique, sweet taste of this fortified wine was a standout during my visit. You can even take a tour of the wine cellars and enjoy a tasting session.

Azulejos: These eye-catching blue and white tiles are a staple of Porto's beautiful architecture. Whether on Porto's cathedrals or in metro stations, these tiles add a charming artistic touch.

Historic Landmarks: From the Clérigos Tower to the São Bento Station, there's no shortage of landmarks in this historic city. Each has a story to tell, offering a peek into Porto's rich history.

Food Scene: Porto's gastronomic delights were a treat for my palate. Their Francesinha sandwich is a must-try.

Lively Neighborhoods: The vibrant neighborhoods, like the picturesque Ribeira district, are packed with life and color. Each area has its own character and charm.

The Douro River: The majestic river, with its iconic Dom Luis I Bridge, is a beautiful sight and a popular spot for boat tours.

Harry Potter Influence: The city's influence on J.K. Rowling's Harry Potter series, particularly the enchanting Lello Bookstore, was a fun find.
Why you should visit Porto
Old-world charm
Stepping into Porto is like traveling through time. This is one of the oldest cities in Europe, and every cobblestone, every alleyway is steeped in rich history. As I wandered through its ancient, winding streets, I felt like I was living a part of its age-old tale.
Amazing city-break destination
There's something magical about Porto that makes it a perfect city break destination. It's compact yet packed with charm, history, and vibrant life. In just a few days, I managed to soak up its culture, taste its amazing cuisine, and make some great memories.
Eiffel tower-like bridges
You don't need to go to Paris to see an Eiffel-like structure. Just visit Porto - the Dom Luis I Bridge, designed by a student of Gustave Eiffel, offers a breathtaking view of the cityscape. Standing there, high above the Douro River, was a truly unforgettable experience.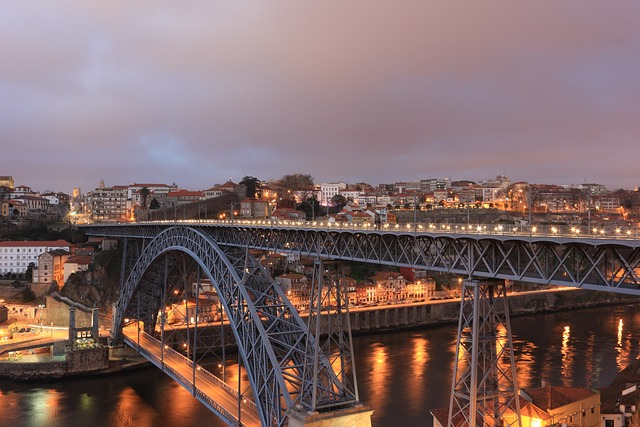 Sweet Port Wine
What's a visit to Porto without tasting its famous Port wine? I had the chance to sample this sweet, fortified wine in one of the city's traditional cellars. It's an integral part of Porto's identity and definitely adds to its charm.
The wine tours in Porto were surely a highlight of my visit. I learned so much about the wine-making process besides getting to sample a variety of fantastic local wines. It's a must-do for all wine enthusiasts.
Lively Cais de Ribeira neighbourhood
Ribeira, the old town of Porto, is the city's beating heart. I loved strolling through its narrow lanes, lined with pastel-colored houses and bustling cafés. The vibe here is infectious, the sights beautiful, and the riverfront views? Simply stunning.
Artistic São Bento station
São Bento Station is more than a train station, it's an art gallery! The Azulejo tilework, depicting scenes from Portugal's history, is truly awe-inspiring. Walking through it was like being part of an immersive historical art exhibit.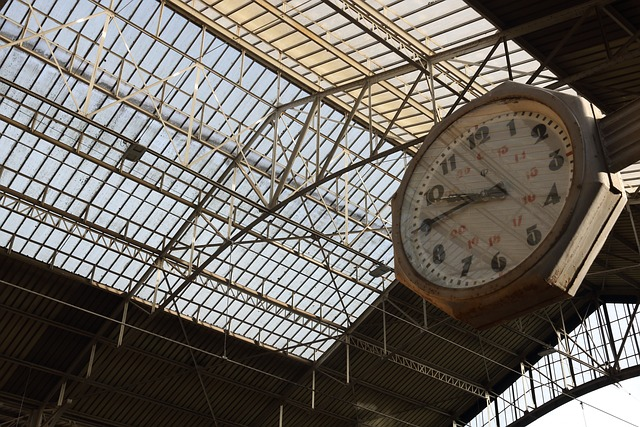 Magnificent Clérigos tower
The Clérigos Tower is a sight to behold. Climbing its 200 steps may feel like a mini workout, but trust me, the panoramic view of Porto at the top is worth every step. It was one of my favorite spots in the city.
Magical Lello bookstore
The Lello Bookstore was a real treat for a book lover like me. The gothic interiors, the stunning stained glass, and the enchanting collection of books made this place feel like a literary wonderland.
For Harry Potter fans like me, the Lello is pure magic. You can see the influence of the city in J.K. Rowling's work. This bookstore, in particular, with its intricate staircase and enchanting ambiance, feels straight out of Hogwarts!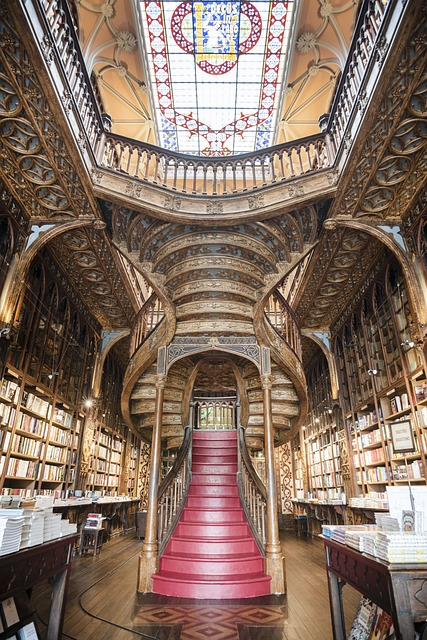 Historic Majestic Cafe
The Majestic Cafe lives up to its name. Sipping a cup of coffee in this historic building iconic cafe, adorned with rich woodwork and twinkling chandeliers, I felt like I'd stepped back into the glamorous 1920s.
Fascinating Azulejos
Porto's Azulejos, the beautiful blue and white tiles adorning many buildings, added so much character to stunning architecture throughout the city. I loved spotting these artistic touches during my walks. They're a vivid example of Porto's unique charm.
Stunning Crystal Palace gardens
The Crystal Palace Gardens were a breath of fresh air. This lush, green oasis, overlooking the Douro River, provided a tranquil escape from the bustling city. Perfect for a picnic or just lounging with a good book!
Enchanting Gateway to Douro Valley
Just a short trip from Porto lies the stunning Douro Valley. Known for its terraced vineyards, it's a wine lover's paradise. The journey from Porto old town to this lush, green landscape, of the Douro valley followed by a leisurely wine tasting, was one of my favorite day trips.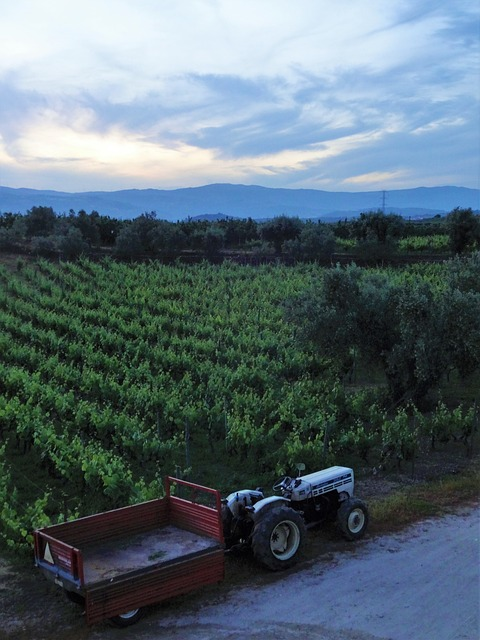 Great Photography Destination
Porto is a photographer's dream. Each corner offers a new perspective, from the vibrant Ribeira district to the sweeping views from the Clérigos Tower. My camera was my constant companion, capturing unique snapshots of this charming city.
Delicious food
The food scene in Porto is something else! The city is a gastronomic paradise, teeming with delectable Portuguese pastries and hearty dishes like the Francesinha. Each meal was a delightful experience, leaving my taste buds wanting more.
Unknown places to see
Porto is full of hidden gems. One of my favorites was Virtudes Garden. Tucked away from the usual tourist paths, it offers an amazing view of the city and the river, especially at sunset. It was a picture-perfect moment!
Porto is an ideal base for exploring Northern Portugal. I took a day trip to the picturesque old town of Guimarães, Portugal's birthplace, and Braga, known for its historic churches. These day trips added layers to my travel experience.
Affordable holiday destination
Surprisingly, many of Porto's charms come free. Walking through Ribeira, gazing at the azulejos of São Bento Station, or enjoying a sunset at Virtudes Garden didn't cost me a penny. I felt rich in experiences!
Traveling in the city didn't break the bank. From affordable accommodations to reasonably priced food, it's a city that gives you value for every penny.
Fun neighborhoods
Porto's neighborhoods have a distinct character. The artistic vibe of Rua Miguel Bombarda, filled with galleries and quirky shops, was a standout. Each neighborhood offered a fresh perspective on Porto's vibrant local culture.
Alluring Pathways
Porto is a city made for walking. The meandering streets, the scenic riverside, the historic landmarks - all were best explored on foot. I loved losing myself in its alleyways and stumbling upon hidden gems.
Captivating boat rides
I also explored Porto from the water. A boat trip on the Douro River offered a unique view of the city, its bridges, and the wine cellars. It was a relaxing way to take in the sights.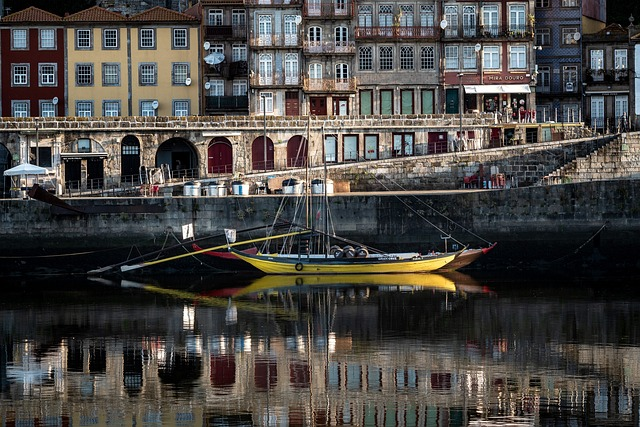 Off-Peak Paradise
Lastly, visiting Porto during off-peak season was a great decision. Fewer crowds meant a more relaxed atmosphere for exploration of the vibrant city itself. The weather was pleasant, and the city had a unique, serene charm. The shoulder seasons, April-June or September-October, are surely the best time to visit Porto.
Best food places in Porto
Is Porto worth visiting for its food? Oh, you bet! Porto was a foodie's paradise for me.
I explored some amazing places to eat, and here's my top 5 list for the most delicious food in Porto:
Majestic Café: My day started here with a typical Portuguese breakfast. The tasty 'pastel de nata' pastry and the 'bica' coffee hit the spot.

Cantinho do Avillez: You gotta try the 'Francesinha' here. It's a meaty sandwich oozing with melted cheese. Delicious!

Fish Fixe: For seafood fans, this place is a winner. Their grilled octopus was one of the best things I've ever tasted.

Taberna dos Mercadores: This cosy spot serves up some fantastic traditional Portuguese dishes. You'll feel right at home here.

Graham's Lodge: Wine lovers, make a beeline for this place! Their Port wine is famous, and now I know why.
Each spot had something unique, making my food journey in Porto an unforgettable experience. So yes, if you're asking if Porto is worth visiting for food, my answer is a big 'Yes'!
Where to stay in Porto
Figuring out where to stay is a big part of the 'Is Porto worth visiting' puzzle. Thankfully, I found Porto to be brimming with great options to suit every traveler.
Here are some of the top places to stay in Porto:
Ribeira - This is Porto's historic centre and heart. I stayed in a charming guesthouse overlooking the Douro River. With its narrow, cobbled streets and the famous Dom Luís I Bridge right there, I felt I was living in a postcard!

Baixa - If you're into nightlife and shopping, this is the spot. My friend stayed in a modern hotel here. She loved the lively atmosphere, the close proximity to Clérigos Tower and the bustling Santa Catarina Street.

Foz do Douro - Want a beach holiday vibe? Check out Foz do Douro. Another friend chose a quaint beachfront B&B here. He enjoyed the relaxed seaside setting and the easy access to city sights.

Vila Nova de Gaia - Wine lovers, take note! I visited a buddy who booked a room right in a Port Wine Cellar. Talk about a unique stay!
Choosing the right spot to stay will elevate your Porto visit from good to fantastic. No matter your preference, there's a perfect place waiting for you in Porto. It's another reason why Porto is absolutely worth visiting!
Nightlife in Porto
Should you visit Porto for its nightlife? I'd say 'heck yeah!' Porto's nightlife was an exciting part of my trip. Porto's nightlife is full of:
Bars: Rua da Galeria de Paris is the epicenter. Filled with bars, this street was buzzing until the early morning hours. I especially loved 'Aduela' – a cosy tavern with great wine selection.

Clubs: Clubbers, Plano B was my favorite. Its multi-floor layout played different music genres on each level. Dancing there was a blast!

Riverfront: For a chill evening, Cais da Ribeira was the perfect spot. I enjoyed a relaxed dinner followed by a leisurely walk along the Douro River.

Fado Houses: I found myself entranced by Fado music in a traditional Fado house in Ribeira. The soulful Portuguese music made my evening unforgettable.
From lively bars to serene river views, Porto's nightlife caters to all. So, yes, Porto's vibrant after-dark scene makes it worth visiting.
Fun Facts about Porto
Here are some quirky facts about Porto that I discovered:
Harry Potter Connection: J.K. Rowling lived in Porto while writing the first Harry Potter book. The local bookstore 'Livraria Lello' reportedly inspired Hogwarts!

Port Wine: Porto is the birthplace of Port Wine. It's named after the city!

Ancient City: Did you know? Porto is older than Rome! It was established around 300 BC.

Bridges: Porto has six bridges, one of the highest in Europe!
Porto is full of surprises. These fun facts make it a city worth visiting and knowing about.
Lisbon vs Porto
The Lisbon - Porto debate was in my mind too, but here's what I found: Both cities have unique charms.
Lisbon, the capital, is larger and more cosmopolitan. It has famous landmarks like the Belem Tower and a bustling nightlife in Bairro Alto. I was drawn to its historic trams and stylish districts like Alfama and Baixa. So if you're wondering if Lisbon is worth visiting, then it definitely is.
On the other hand, Porto, the second largest city after Lisbon, felt more traditional and intimate. Its historic center is a UNESCO World Heritage site. I was captivated by its scenic river views, famous bridges, and, of course, the Port wine.
For a big city buzz, choose Lisbon. But for a rich, relaxed cultural experience, I'd say visit Porto itself. Luckily, both Porto and Lisbon are worth visiting and close enough to visit in one trip!
How to steer clear of the crowds?
Another question in the 'Is Porto worth visiting' debate is about the crowds.
Here are some tricks I learned on how to avoid the crowds:
Explore the Ribeira off-the-beaten-path: Don't just stick to the popular spots in Ribeira. I wandered into the smaller alleys and discovered local taverns and quaint houses. It was like a private tour!

Visit Livraria Lello early or late in the day: This bookstore can get crowded. I found the best time to visit was as soon as it opened or just before it closed. Fewer people, more magic!

Visit other bookstores instead of Livraria Lello: Porto has other beautiful bookstores too. I visited 'Armazéns Cunhas' and 'Livraria Chamine da Mota'. They were just as charming and much quieter.

Reserve in Advance: For popular spots like Serralves Museum or Palácio da Bolsa, book your tickets online in advance. It saves time and you can skip the queue!
Here's an extra tip – visit in the shoulder season (April-June or September-October). The weather is pleasant and the crowds are thinner.
Remember, Porto is a city to be savored, not rushed. Avoiding crowds makes the experience even better. So, yes, Porto is definitely worth visiting, even if you're crowd-averse like me!
Reasons you might want to skip Porto
As much as I loved my time in Porto, it may not be everyone's cup of tea.
Don't visit Porto if these points bother you:
Small city: The 'Is Porto worth visiting' question often leads to city size. Yes, Porto is smaller compared to cities like Lisbon or Madrid. However, for me, this gave the city a cozy, welcoming feel. But if you prefer the hustle and bustle of a larger city, Porto might feel a tad too small.

Boring beaches: If your idea of a vacation is laying on a sandy beach with a cocktail in hand, Porto may disappoint. While it does have some beaches, like Matosinhos and Praia do Carneiro, they're not as impressive as those in the Algarve or Costa del Sol. So beach-bums, take note!

Far-up North: Porto is indeed far north, especially if you're planning to tour around the southern parts of Portugal. The travel can be a bit time-consuming. I had to take a 3-hour train from Lisbon to Porto, which some might find inconvenient.
But remember, every city has its pros and cons. While Porto might be small, its historic centres, vibrant food scene, and friendly locals more than make up for it.
As for the beaches luxury hotels and location, it all depends on your preferences and itinerary. Here's a guide to help you decide how many days to spend in Porto. Weigh your options carefully, but in my opinion, Porto is certainly worth visiting!
Final verdict: Is Porto worth visiting?
After my time in Porto, I can give you a resounding "Yes!" Porto is undoubtedly worth a visit. Sure, it may not be as big as some other European cities, but that's part of its charm. It's a city that's big enough to explore but small enough to feel homey.
And let's not forget the culture! From the mesmerizing Azulejos that tell stories on the walls, the haunting beauty of the Lello Bookstore, to the Eiffel-inspired Dom Luis I Bridge and the Porto cathedral, there's no shortage of places to discover. It's like stepping back in time, but with all the modern comforts.
The food scene here had me drooling. The sardines, the pastries, and of course, the wine, were all gastronomic delights. And trust me, you haven't tasted port wine until you've had it in Porto.
To top it all off, the people were kind and welcoming. From the moment I set foot in the city center, I felt like I belonged.
In conclusion, if you're looking for a unique destination that blends history, culture, delicious food, and friendly people, then yes, Porto is definitely worth visiting. My advice? Pack your bags and come see for yourself. I guarantee you'll fall in love with this beautiful city just like I did.
FAQ
Where is Porto?
Porto is located in northwest Portugal, right along the Douro River, and is the second largest city in the country. It's close to the Atlantic Ocean which makes for some cool sea breezes.
How old is Porto?
Oh, Porto is ancient! This city's history dates back to around 300 BC, making it over 2300 years old. It's like walking through a live history book!
What is Porto known for?
Porto is known for its stunning bridges, historical architecture, the Porto cathedral, the world-famous Port wine, and of course, the beautiful Ribeira District. It's also the place that inspired parts of the Harry Potter series!
How to get from Lisbon to Porto?
From my experience, the quickest way is by train. It takes about 3 hours and gives you amazing views. You could also drive or take a bus, but they take a bit longer.
Is Porto safe?
Absolutely! During my visit, I felt very safe in Porto. Like any city, you should be aware of your surroundings, but overall, it's a very secure and welcoming place, and makes for an ideal city break.
What's the best time to visit Porto?
If you ask me, spring and early fall are the best times to visit Porto. The weather is mild, and you'll avoid the major tourist crowds of summer. You can check out this extensive guide on the best time to go to Porto.
How many days to stay in Porto?
I'd recommend spending at least 3 days in Porto. This will give you plenty of time to explore the city, try local foods, and maybe take a day trip to the nearby Douro Valley too. But trust me, you could easily fill a week with fun adventures here!