You should stay in Porto for 3 days to explore the city and cover all major destinations.
Planning a trip to the historic, picturesque city of Porto on Portugal's coast? Unsure how many days you should spend exploring its winding streets and majestic Douro River sunset views?
In this blog post, we'll guide you in constructing the ideal itinerary for your stay, making sure that every moment is well spent discovering all of what makes Porto so unique!
Short summary - planning a Porto trip
Explore Porto for 2-3 days, with itineraries ranging from 1 to 5 days

Experience the city's history and culture through sightseeing, food & drink experiences, museums & galleries.

Plan ahead for your trip - consider budget/interests/time constraints when deciding how long to stay + comfortable walking shoes!
How many days does one need to explore Porto?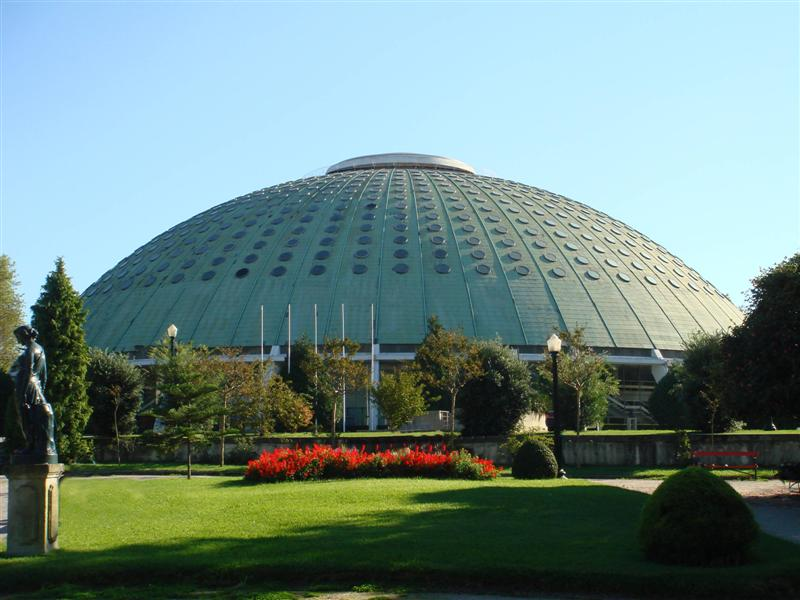 One needs two or three days to explore Porto although it depends on personal preference.
This amount of time is enough to explore the iconic heritage sites such as the historic downtown and magnificent Douro River, plus day trips can also be taken from this amazing destination like visiting Vila Nova de Gaia or discovering what lies in the Douro Valley.
In just a few days, you'll get an opportunity to sightsee around Porto's city center, crossing over Dom Lus I Bridge while tasting some mouthwatering port wines along your journey.
During my visit, I particularly enjoyed the vibrant atmosphere of the Bolhão Market, bustling with locals shopping for fresh produce and traditional Portuguese food.
Is Porto worth visiting?
Yes, Porto is definitely worth including in your Portugal tour. Take a walking journey through the city center and observe its traditional blue & white azulejos on Igreja do Carmo, find hidden gems like Igreja de Santo Ildefonso or simply sample Port wine and local cuisine at Vila Nova de Gaia.
You'll be enthralled by Porto's history as you wander around the historic core while taking delight in their delicious eats from its colorful eateries. Don't miss out on discovering all these exciting aspects of this vibrant port-city when planning your trip to Portugal!
No visit to Porto would be complete without experiencing both its extraordinary culture and spending some time strolling along the gorgeous cobblestone streets to explore more secret places that only a local can uncover with ease.
Indeed, there are still so many unexplored secrets within reach, ready to thrill any curious traveler looking for an interesting adventure full of surprises every step of the way.
Factors to consider while planning your Porto itinerary
When planning your Porto itinerary, consider the following:
Budget and interests: Take into account these elements so that you can not only make the most out of your time but also be aware of the peak travel season.

Places to visit: If you are fascinated by history, then look into spending more hours exploring its grand architecture and rich past. On the other hand, if you are interested in the food and wine, don't forget about alluring local flavors that might give rise to a unique tasting experience too!

Tourist crowds: Make sure you take them into consideration during summer months when preparing an itinerary. These places will get rather busy at this period, so allow extra time just in case.
How to create the perfect Porto itinerary: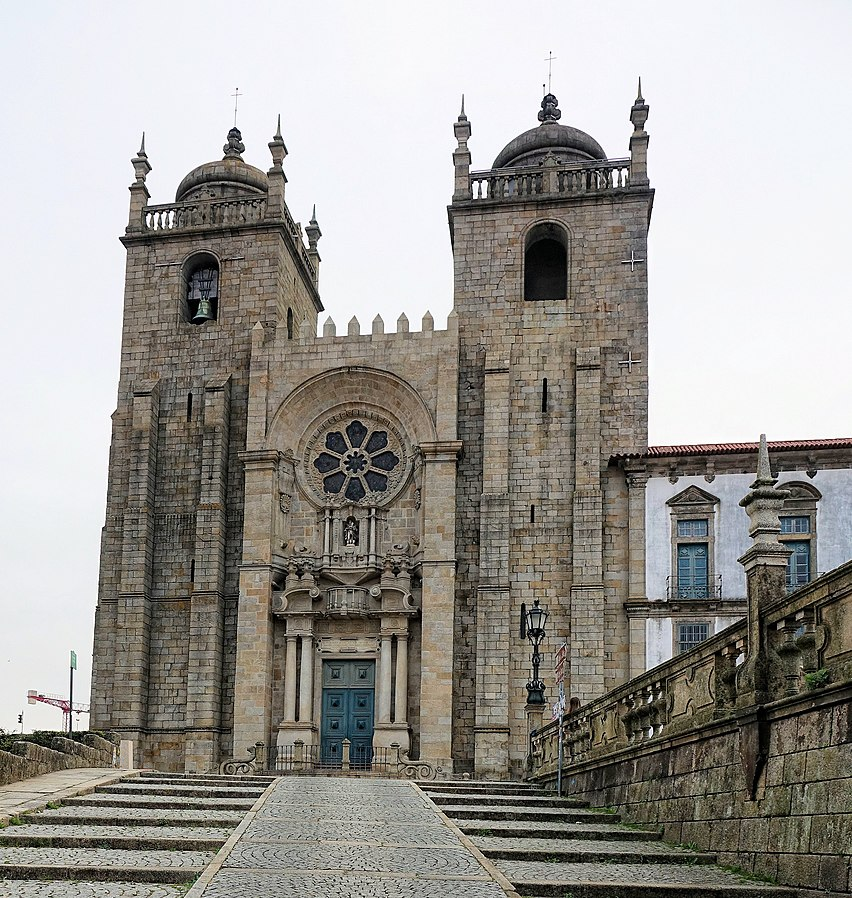 When it comes to creating the perfect Porto itinerary, there's something for everyone - whether you're in town for just one day or a whole week.
In this article we'll give recommendations for 1, 2, 3, 4 and 5-day trips which combine sightseeing of iconic landmarks with local experiences as well as short outings from your base at Porto Airport.
No matter how long you have on your visit to the city, making sure that every moment counts is essential!
That's why this carefully constructed guide ensures that each journey around Porto ticks all boxes when it comes time to pack up memories after taking a trip here.
One day itinerary
With only a day in Porto, it's still possible to experience some of the city's top attractions such as the Ribeira district and the Dom Lus I Bridge. Visiting Vila Nova de Gaia for wine tasting is also an option during your quick stopover.
The historic center of town should be at the top of everyone's agenda. Make sure not to miss out on exploring Porto Cathedral or taking a peek from Miradouro da Vitória, which offers majestic vistas. Even though time might be restricted, one can fully appreciate all that this beautiful place has got to offer within just 24 hours!
Two day itinerary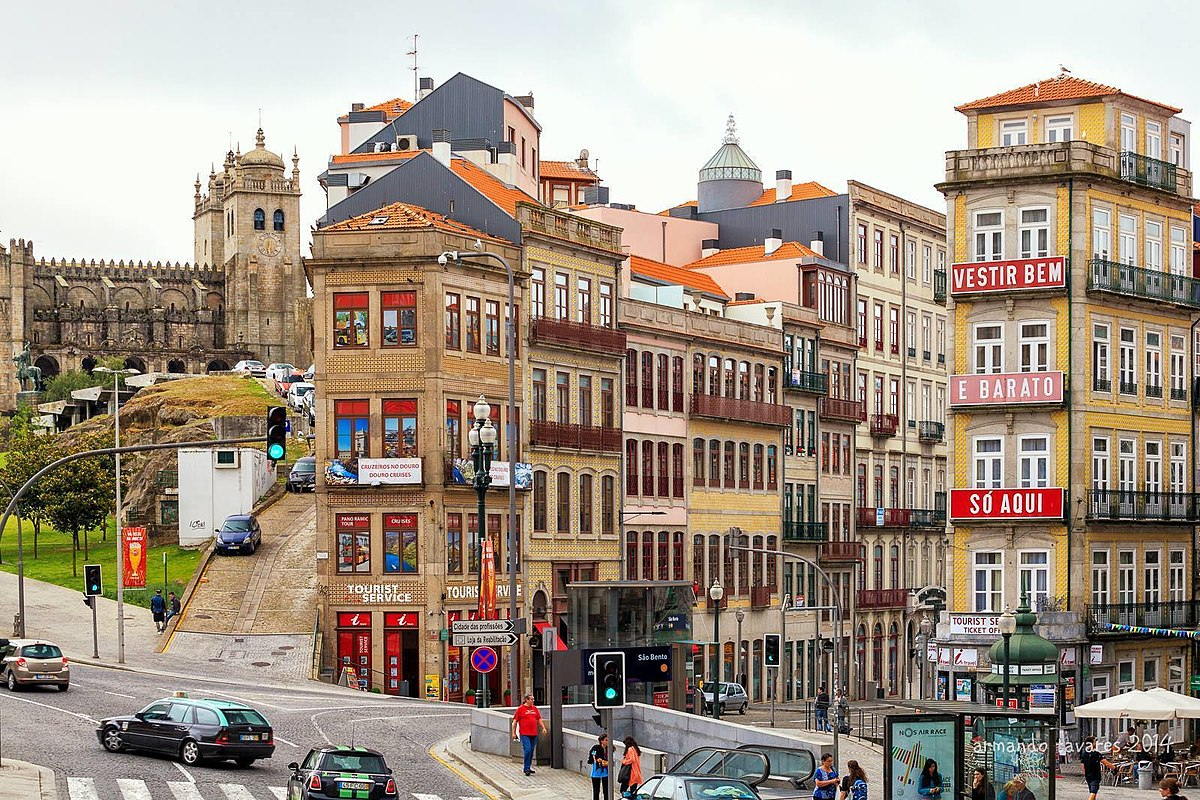 Visitors to Porto have two days of leisurely discovery ahead. Begin by exploring the districts of Sé, Baixa and Ribeira, including highlights such as the Clérigos Tower and the Livraria Lello bookshop.
On day two take a 90 minute excursion along the Douro River with stunning views over Vila Nova de Gaia before finishing off your stay tasting some renowned Francesinha sandwiches in one of Porto's eateries.
Three day itinerary
Three days in Porto provides the ideal time to experience its culture and attractions, including day trips outside of the city. You can visit nearby towns as well as marvel at picturesque Douro Valley vineyards for a unique taste of port wine during your own special 'Porto trip'.
With ample opportunity to explore Porto's main sights along with plenty of activity later on, you won't miss out on any enjoyment this beautiful region has to offer!
Sample local cuisine or take part in some nighttime fun – there is something for everyone when it comes down enjoying life here thanks to amazing experiences like those found through wine tasting excursions throughout lovely Douro Valley terraces that create excellent port wines across Portugal's regions.
Four day itinerary
If you have four days in Porto, it's the perfect time to explore and really get a feel for the city. You can wander through backstreets discovering hidden gems or visit artisanal boutiques that line the winding streets of Ribeira district.
Experience all that local life has to offer at your own leisurely pace. Take advantage of this unique opportunity and immerse yourself in the vibrant nightlife scene found here too! With these extra few days, don't forget to take a boat tour along the Douro River- an unforgettable way to take everything in from another perspective altogether!
Five day itinerary
Enjoy the five-day experience of Porto with additional side trips, shopping opportunities and leisure. Spend some time at nearby beaches such as Matosinhos, Foz do Douro or Granja to enjoy a dip in the Atlantic Ocean's waters, stroll down Rua das Flores for its trendy stores offering souvenirs unique to this city.
Take an excursion day trip up north towards Guimaraes' medieval castle town so you can explore cultural history while still having enough free time during your stay here for relaxation.
I made the trip and was rewarded with a walk through the charmingly historic streets of Guimaraes. It was like stepping back in time. Also remember that delicious food and wine from Porto is also not to be missed!
Longer stays in Porto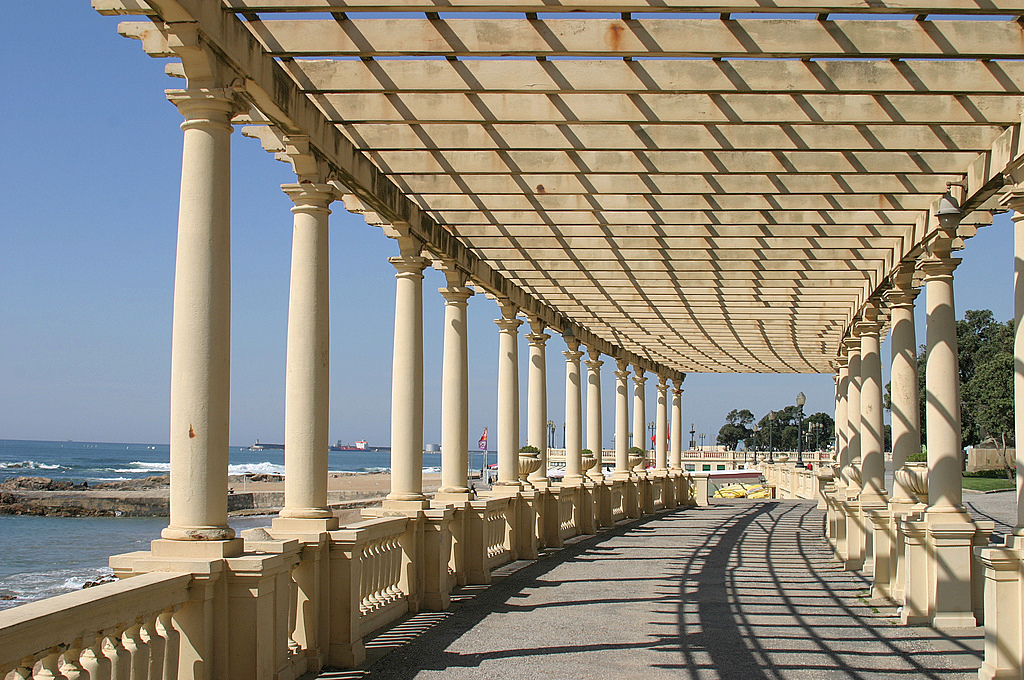 If you're lucky enough to spend some extra time in Porto, then take advantage of it! A relaxed exploration and day trips will give you the opportunity to uncover its hidden gems, converse with local people and really get a feel for this charming place.
Be sure that your extended stay won't disappoint - whether venturing off around Portugal or simply taking pleasure from being surrounded by culture, there's so much more that can be enjoyed over a longer period of time.
My recommended 3 day Porto itinerary
For those seeking the ideal experience in Porto, I suggest an impressive 3-day itinerary which blends sightseeing of its cities center and interesting local experiences with day trips.
Below is my outlined plan to guarantee a captivating trip that leaves you wanting more from this remarkable place.
Day 1
On your first day in Porto, you should make sure to take a walk around the city's historic center and witness iconic landmarks such as the Porto Cathedral, Clérigos Tower or the Livraria Lello bookshop. Get lost within Ribeira's narrow streets while admiring beautiful views of the Douro River.
In the evening, enjoy traditional cuisine at one of the many local restaurants, then proceed with the Fado show for an exceptional experience accompanied by Portugal's soulful music.
Day 2
On day two, you can embark on an incredible journey through the captivating scenery of Porto. Take in iconic landmarks such as the Dom Lus I Bridge and make your way to Vila Nova de Gaia for port wine sampling at local cellars.
Enjoy a leisurely river cruise along the Douro River while admiring breathtaking vineyards and picturesque landscapes that encompass this amazing region, before finding a quaint Portuguese wine bar with petiscos (small plates).
There's no better experience than indulging yourself into genuine flavors paired with delicious wines!
Day 3
On the third day, escape to the Douro Valley for a full-day experience of wine tasting and exploring its renowned history in winemaking.
This was one of the highlights of my trip. The vineyards were a sight to behold, rows upon rows of vines cascading down the steep slopes, producing the grapes that make the famous Port wine.
Enjoy picturesque views from local vineyards while indulging in a delicious traditional Portuguese lunch.
Then end your journey with an enjoyable cruise down the Douro River on a classic Rabelo boat admiring all of the spectacular sights along this beautiful valley.
How many days to see just the highlights?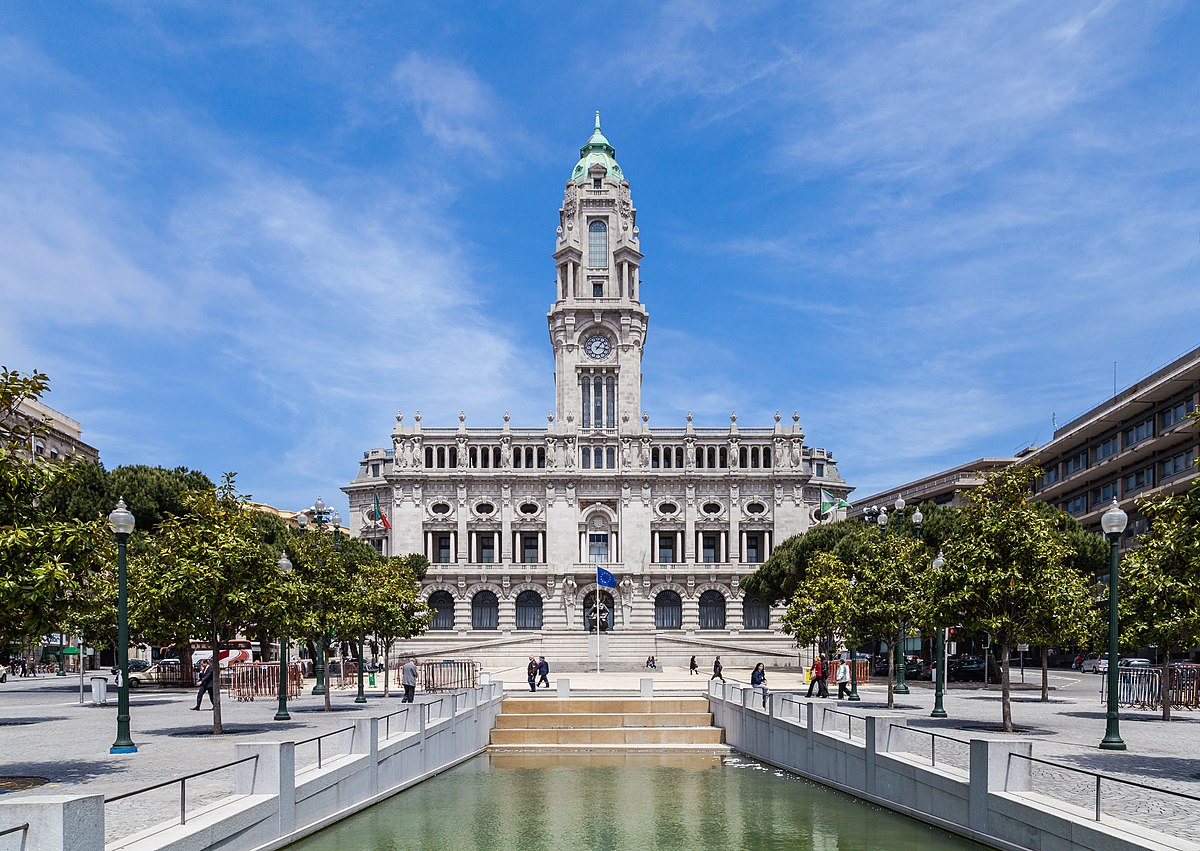 To see just the highlights in Porto, one day is enough.
It is possible to plan an itinerary that takes into account iconic sites such as the Livraria Lello bookshop, the Clérigos Tower and the magnificent Porto Cathedral, while also offering a chance to savour some of Vila Nova de Gaia's exquisite port wine.
While it may seem rushed, this short tour will still give visitors insight into what makes this city so appealing.
Planning a balanced Porto experience
Visitors to Porto should aim to stay for 2-3 days in order to get a balanced experience of this captivating coastal city. This period allows ample time for exploring its rich history, remarkable architecture and divine culinary culture, all while having moments where one can take pleasure in the atmosphere it provides.
During my stay, the tranquil sunrise at Ribeira Square with a steaming cup of coffee was an unforgettable start to each day.
Whether sightseeing or indulging in local customs, those few days are sure enough to provide an unforgettable holiday!
Planning an immersive Porto Experience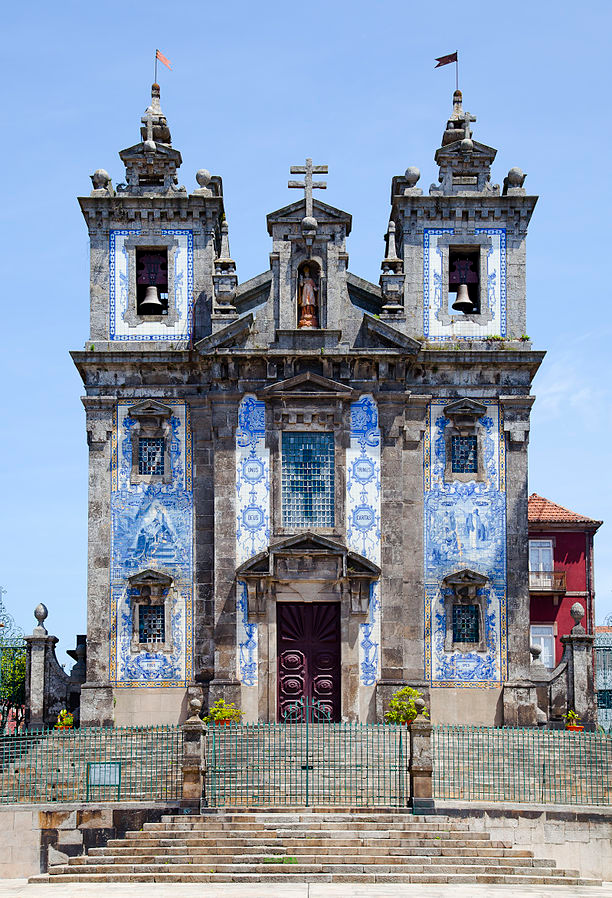 If you have four to five days in Porto, your stay can be a memorable one. You will have plenty of opportunity to explore all the hidden spots as well as take part in local culture and events throughout the city.
Stroll through lesser-known areas or browse artisanal boutiques, there are countless ways for visitors to get immersed in what makes Porto so unique! Those with more time may even take advantage of its thrilling nightlife too, creating an unforgettable Porto visit!
Activities to do in Porto
When you plan to visit Porto, there are a wide variety of activities which can be enjoyed depending on what interests you.
These include food and drink experiences for the gourmands among us, exploring fascinating history and architecture in the city streets, visiting museums and art galleries or going shopping - so whatever your pleasure may be during your Porto stay, it's likely that this Portuguese gem has something special for everyone!
Try the food and drink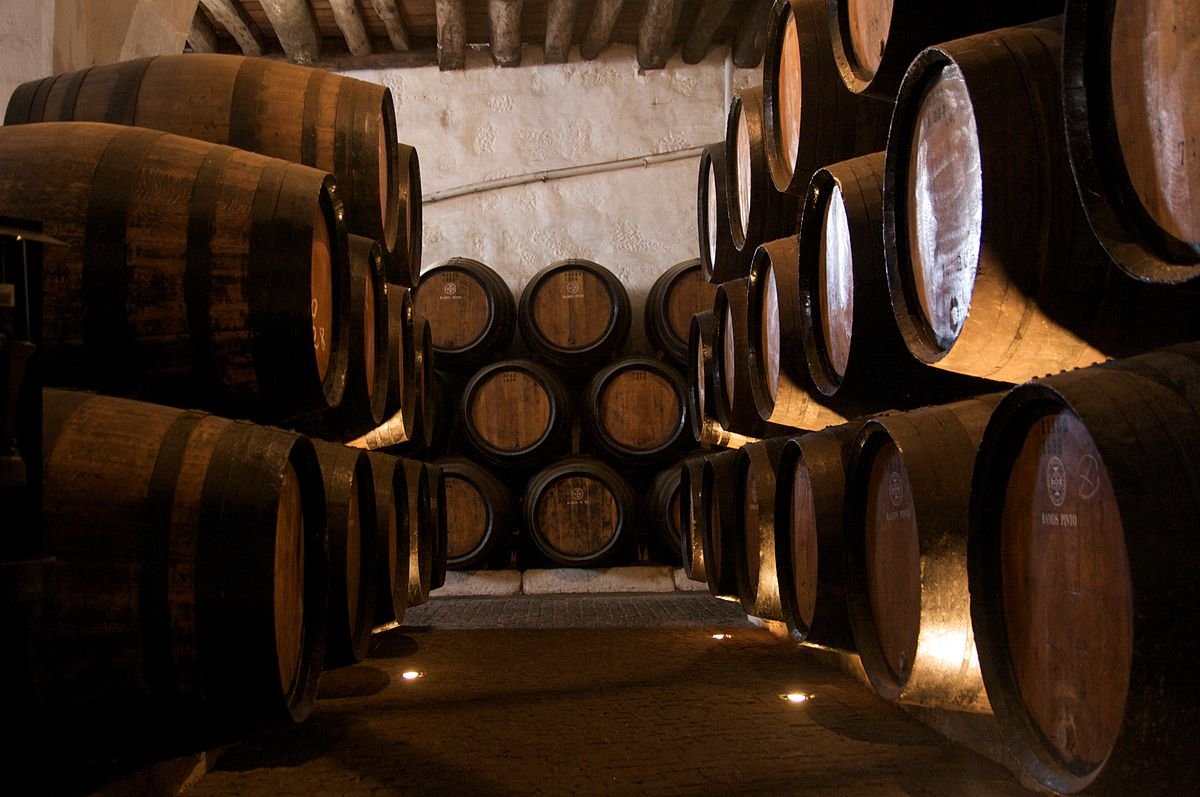 Take the chance to immerse yourself in Porto's incredible food and drink culture by joining a culinary tour.
Taste traditional dishes such as pastéis de nata (custard tarts) and Francesinha sandwiches, while finding out more about this fascinating destination.
I still vividly remember my first bite of the Francesinha, a meat-laden sandwich doused in a tangy tomato and beer sauce.
Don't forget to visit Vila Nova de Gaia's iconic wine cellars for some renowned port tasting – an experience you won't want to miss!
Enjoy all that Porto has to offer gastronomically and learn firsthand why it is considered one of Europe's hottest destinations for any food lover.
Explore the history and architecture
Porto's richness in history and picturesque architecture can be best seen through a range of activities. Take an exciting walking tour around the iconic landmarks such as the Cathedral of Porto, the Clérigos Tower and the Livraria Lello bookshop.
Go for a stroll down its cobblestone streets within the UNESCO World Heritage Site that is its historic city center to take pleasure from all it has to offer.
Impressive blue-and-white azulejos tile many buildings, making every step a deeper dive into this beautiful Portuguese city's culture, including its culinary delights! Don't miss out on an unforgettable visit among all these features which make up Porto's rich past.
Visit the museums and galleries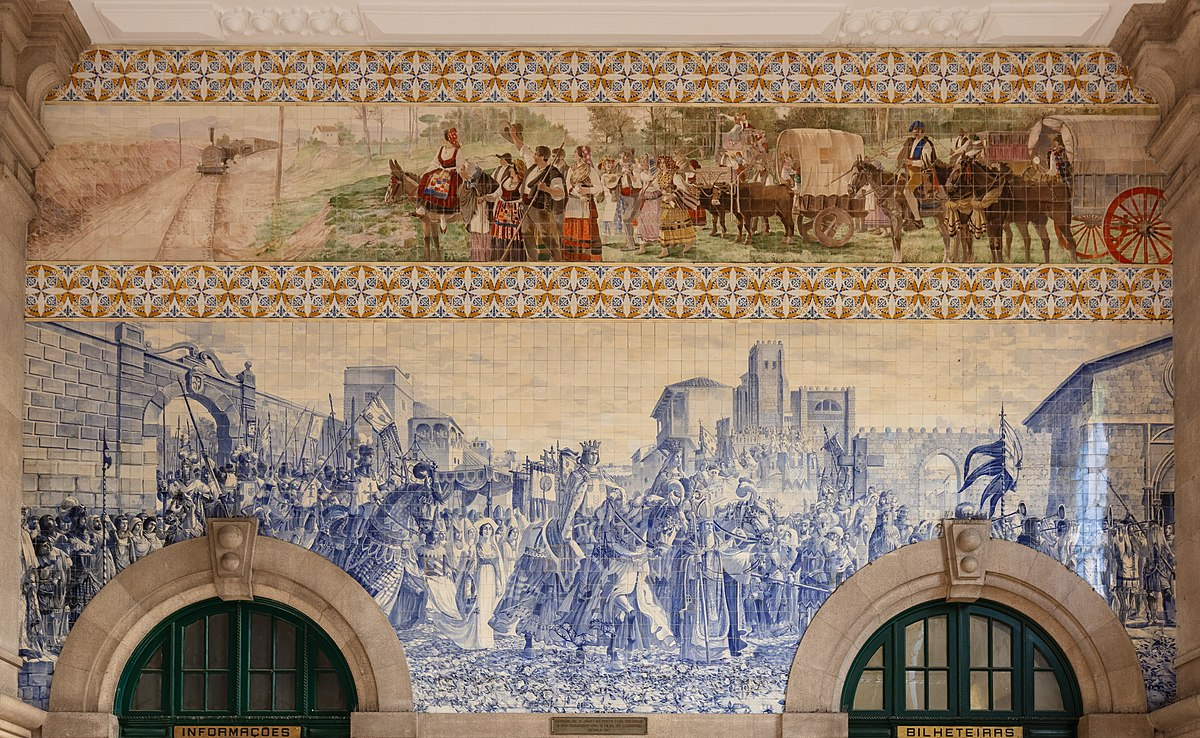 For art aficionados, Porto has a lot to offer. Not only is the Serralves Museum of Contemporary Art dazzling and modern, it also presents trend-setting exhibits.
The National Museum Soares dos Reis displays an impressive range of artwork that spans centuries in time – providing for great insight into this region's artistic heritage.
During my visit to the museum, I was particularly moved by the intricacy of the Portuguese azulejos displayed. To gain maximum appreciation for all there is to see here: spend plenty of quality time exploring both these museums!
Go shopping
If you are looking for a unique shopping experience, Porto provides an enjoyable mix of old and new. Stroll down Rua das Flores – the city's pedestrianized promenade – to find souvenirs, artisanal jewellery pieces and contemporary fashion trends.
For something truly special, why not visit the Mercado do Bolhão? A traditional market that has been around since 1842 offering fresh fruit, vegetables and locally made treats as well as handmade crafts!
Where to stay in Porto?
When it comes to deciding where to stay in Porto, there are lots of great options that can cater for all types of budgets.
We suggest looking into areas such as Ribeira, Baixa or Codofeita. They're close by the city center and offer easy access to everything this fantastic place has on show.
Whether you're after high-end accommodations like hotels and guesthouses or more affordable hostels & vacation rentals – you will find something suitable right here! Making sure your time exploring is complemented with a comfy spot for resting is guaranteed when staying in one of these districts around the heart of Porto.
Travel tips for your Porto visit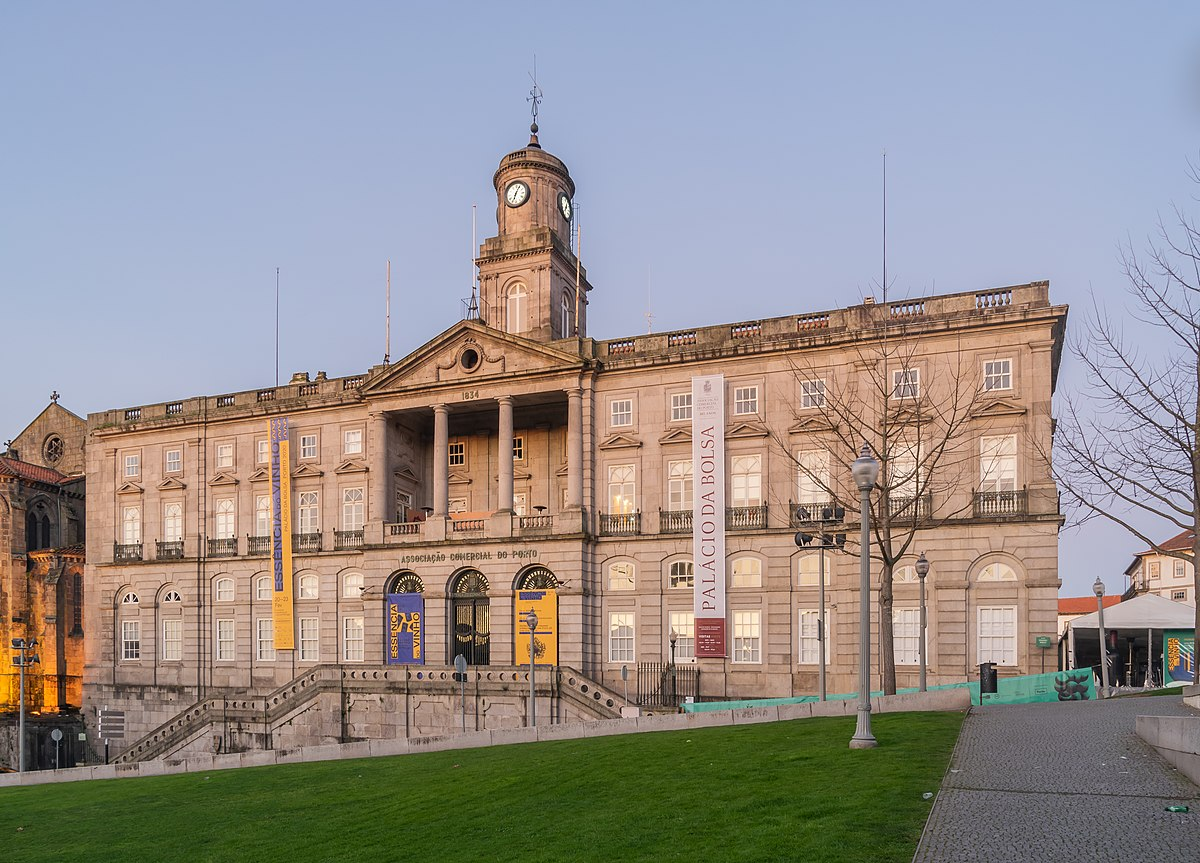 Here are some helpful travel tips for your Porto visit:
plan for peak tourist season or opt to visit at an off-peak time. Here's a guide on the best time to visit Porto.

look into transportation such as public transport and private car transfers

book accommodation ahead
Bringing comfortable walking shoes is essential due to the cobblestone streets and hills found throughout old town areas – be prepared! Finally, come with plenty of excitement and positivity as you explore this magnificent coastal city.
During my visit, I found that the people of Porto were exceptionally welcoming, adding to the overall warmth of my experience.
Summary
No matter how long you have to explore, there is a perfect itinerary for Porto that caters to everyone. From the city's renowned history and alluring architecture, to its delectable local cuisine and wine—Porto promises visitors an unforgettable experience.
So grab your bags and take advantage of this chance to discover the magical beauty of one of Portugal's most beloved cities: book your tickets today!
Frequently Asked Questions
Is 4 days in Porto too much?
No, 4 days in Porto is not too much. Visitors to Porto can experience the best that this city has to offer in just four days, though having more time allows them a chance for added exploration of the countryside and quaint fishing villages, making it an unforgettable vacation. You can check out this guide on is Porto worth visiting to make an informed decision on how many days to spend.
How many days do you need in Lisbon or Porto?
To get the most out of your trip to Lisbon and Porto, it is advised that you plan at least four nights in Lisbon, two nights in Porto and three days for visiting other places between them. Here's a more extensive guide on how many days to spend in Lisbon.
This way you can enjoy both cities fully without sacrificing a moment of sightseeing or discovering something new.
What are some must-see attractions in Porto?
The must-see attractions in Porto are:
Clérigos Tower

Livraria Lello bookshop

Vila Nova de Gaia's wine cellars for port tasting.
Exploring these attractions will introduce you to its culture and history with an opportunity of savouring some of the best ports in the world!
The breathtaking architecture of Porto Cathedral is awe-inspiring – it is a must-see for anyone wishing to fully appreciate Portuguese cultural heritage. W
hen visiting all these places, visitors can also get acquainted with the local cuisine and taste delicious, locally-produced wines from across Portugal!
Are there any recommended day trips from Porto?
Yes, Douro valley is a recommended day trip from Porto.
The area boasts some of the oldest vineyards in existence and its terraced hillside landscapes are nothing short of spectacular.
Along with this incredible scenery comes excellent wine production from which delicious wines can be found throughout the region. This makes it a great destination for those who enjoy oenology!
What is the best area to stay in Porto?
The top 3 spots to stay in Porto for proximity and ease of access are Ribeira, Baixa and Codofeita. These areas offer great convenience when it comes to getting around the city center as well as exploring key attractions.