The Economist recently carried an analysis to understand the underlying trends of remote work and trace its origins to a time before the pandemic. The analysis specifically focuses on the monthly Hacker News thread - "Who is hiring" which brings forth very interesting results.
The results show that the pandemic has definitely been a huge booster for remote work. With the mention of the term "remote work" in the job posting rising from 13% in 2011 to 75% in 2021.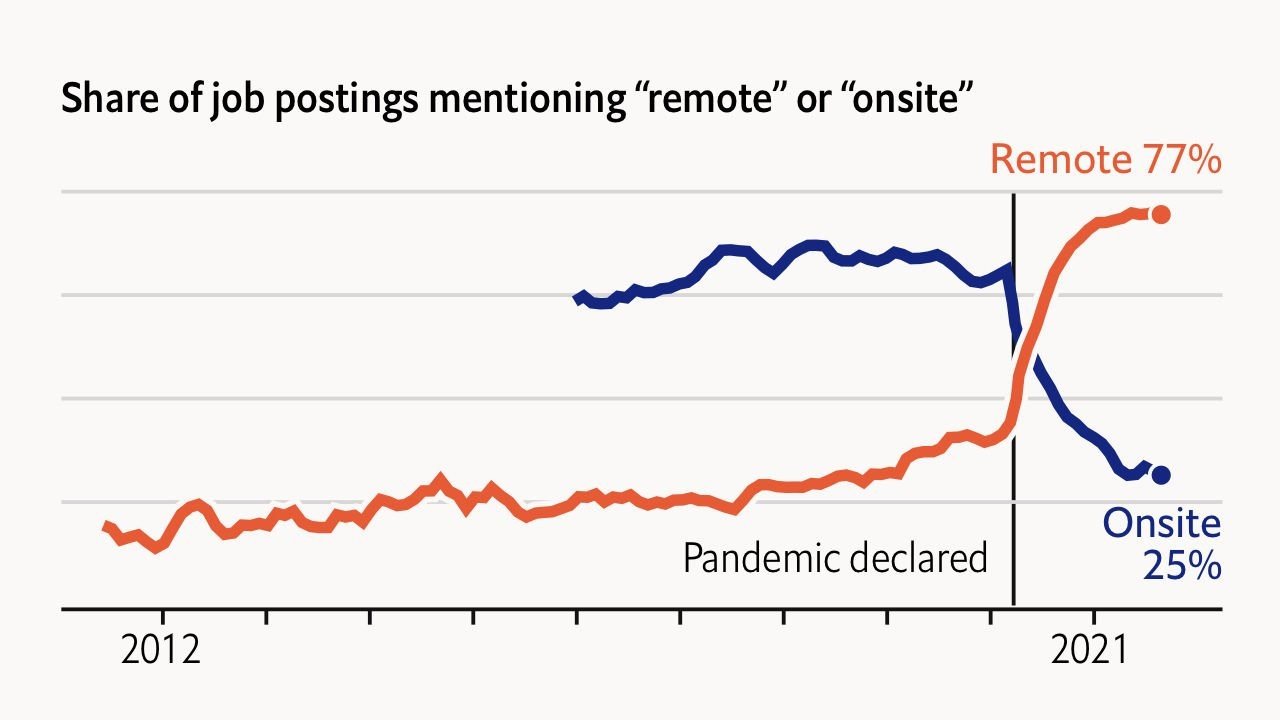 Yet it seems like the pandemic has accelerated a trend that was already naturally taking place. The numbers show that from January 2016 to March 2020, the jobs mentioning remote work have increased from 20% to 35%.

The article does caution the readers to not take these numbers at their face value. As not all companies use the same formatting or language for their job listing. 

The analysis essentially looked for the terms "remote" and "onsite" in the thread to inform their results and rightly pointed out that these methods might throw up false positives.

Although the analysis is not perfect, the trend towards remote work is more than apparent. Backing the findings mentioned above, Jed Kolko the chief economist at Indeed says that the shift towards remote working is "permanent" - after the job listing website has seen twice as many mentions of remote work since the start of the pandemic. 
New from @indeed:

Remote-work job postings doubled during the pandemic, and keep rising.https://t.co/BJMEMxnprV

1/ pic.twitter.com/LPUMof2Zdy

— Jed Kolko (@JedKolko) March 16, 2021

Now that the economies slowly begin to reopen, the share of WFH has come down. But Silicon Valley is still, very enthusiastically riding the remote work train with major companies like Twitter, LinkedIn, and Google adopting either permanent or hybrid remote work models.

It will be interesting to see how the remote work trend actually progresses in the upcoming months. Let us know what you think about these results in the comments below.